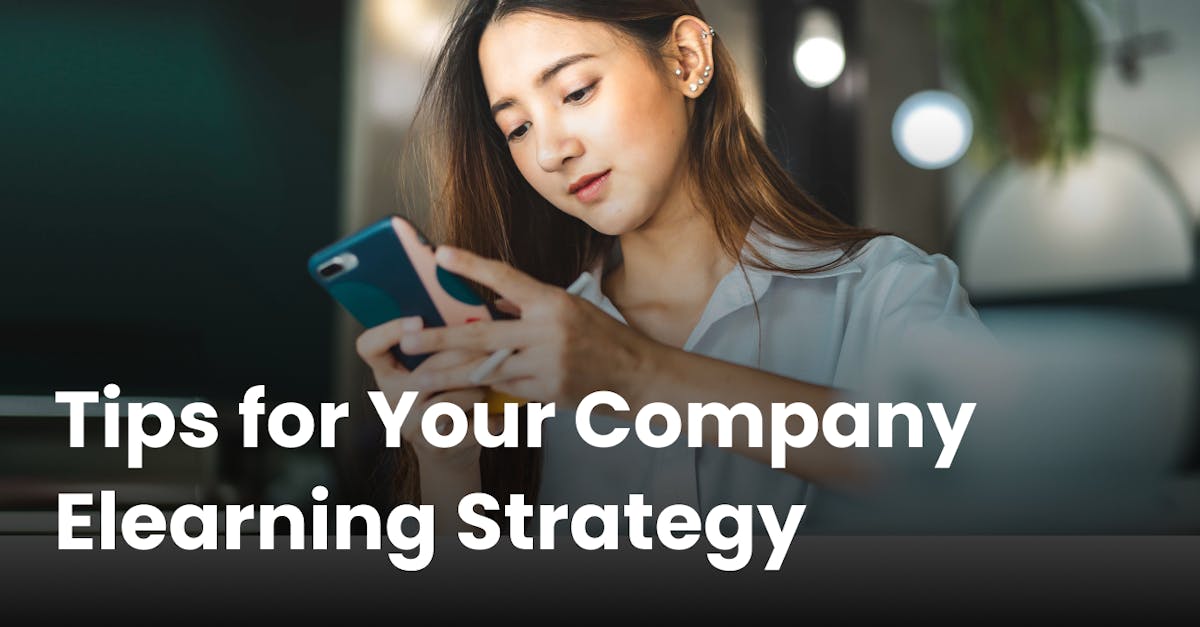 We're here to help you improve your company elearning strategy, so you can further boost the performance and productivity of your employees. Explore our tips below and see which strategy suits your team best.
Tip for Your Company Elearning Strategy #1 – Use short but rich lessons
The top tip to improving your company elearning strategy is to make your content more effective by switching to short but rich lessons. This strategy is called microlearning. Here, your lesson becomes more straightforward, focusing mainly on all the key information and filtering out all unnecessary details. No more long, overwhelming texts.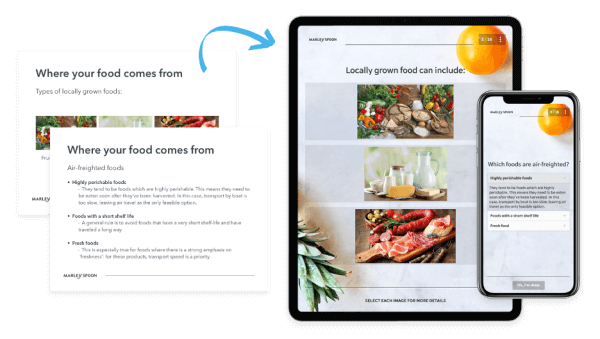 This way, learners don't have to force themselves to take in so much information, which can result in barely remembering any. With easy-to-understand lessons, they'll be able to quickly apply their knowledge to work.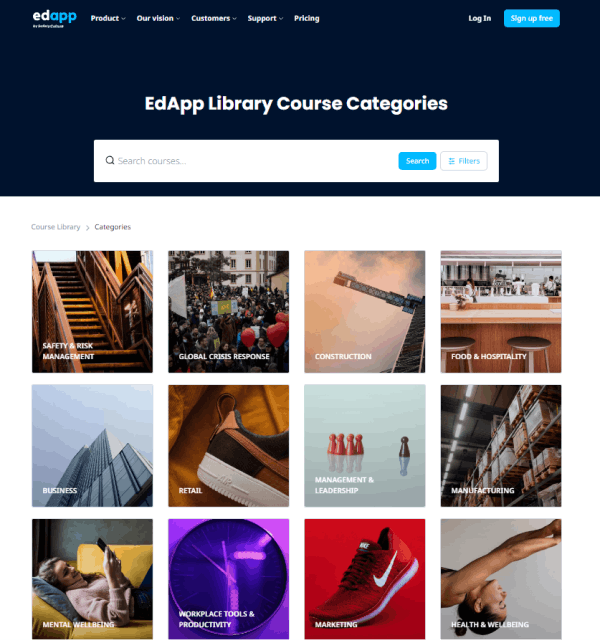 Simply need to upskill your team? Then you can readily share courses from EdApp's course library all for free–no hidden cost! It has everything covered from construction training, retail training, call center training,free online safety courses with certificates, marketing tutorials, and many more. Here, courses are packed with bite-sized lessons designed for easy understanding and quick completion. What's more, is that they're completely editable so you can customize them to tailor-fit their content better for your team.
Easily boost your team's knowledge and hone their skills using short but rich content with EdApp! Join EdApp for free today.
Tip for Your Company Elearning Strategy #2 – Apply game elements
Training, if too time-consuming or boring, can feel like a dreadful task that needs to be accomplished just for the sake of it. To encourage more participation from learners, the best tip for your company elearning strategy is to apply game elements to their training. Gamification is the word for this. 
Through this strategy, lessons become more interactive, much like casual smartphone games. It can also give an opportunity to make training more exciting by creating friendly competition, which is a common game element.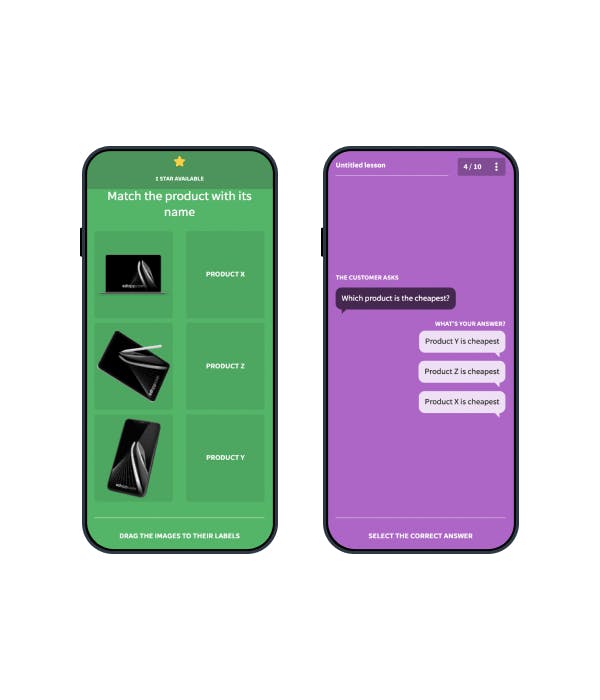 With EdApp, applying this strategy is easy peasy. Thanks to its interactive templates which include gamification among many others. This can help you create fun and engaging lessons. You can also keep track of the performance of your team using the Leaderboards feature. From there, you can use EdApp's built-in rewards system to recognize and reward your top performers with material gifts like coffee gift cards or retail discount coupons.
Tip for Your Company Elearning Strategy #3 – Stimulate visual thinking
In line with avoiding long-form boring texts, stimulating your learners' visual learning using images, drawings, and diagrams can help them understand concepts better. Using visual elements, you can illustrate a step-by-step process' flow using arrows, introduce information using images, and so on.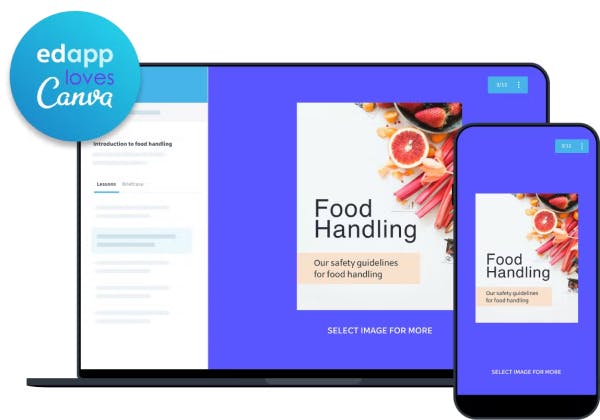 But, it can be challenging if you don't have enough graphic designing skills. So, it's best to use drag-and-drop designing tools like Canva, which is already integrated into EdApp. This way, you can create courses like marketing tutorials and design visual elements all in one place. 
Tip for Your Company Elearning Strategy #4 – Make information stick with quizzes 
What better way to make information stick than by reinforcing it through refresher quizzes? Applying this to your company elearning strategy can significantly help your learners avoid forgetting important information, especially for compliance training topics. But the best way to implement quizzes is by considering spaced repetition techniques. To make the lessons stay in the memory longer using this strategy, you repeat them at increasing intervals.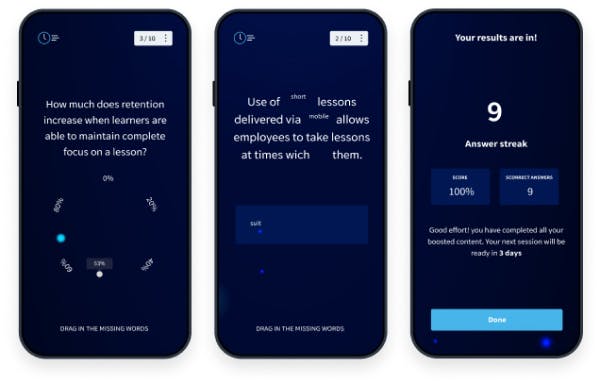 You can do this automatically with EdApp. With its Brain Boost feature, you can make personalized quizzes that your learners will receive depending on how well they remember information. Simply select the course, lesson, or slide that you want your students to remember the most. Then, EdApp will take care of the rest.
Tip for Your Company Elearning Strategy #5 – Adopt blended learning
This list of tips for your company elearning strategy won't be complete without suggesting adopting a blended learning approach. Here, you can reinforce online lessons by giving learners the opportunity to practice doing their tasks under close supervision. This kind of employee training works best when assisting staff members in assuming new roles or onboarding new personnel.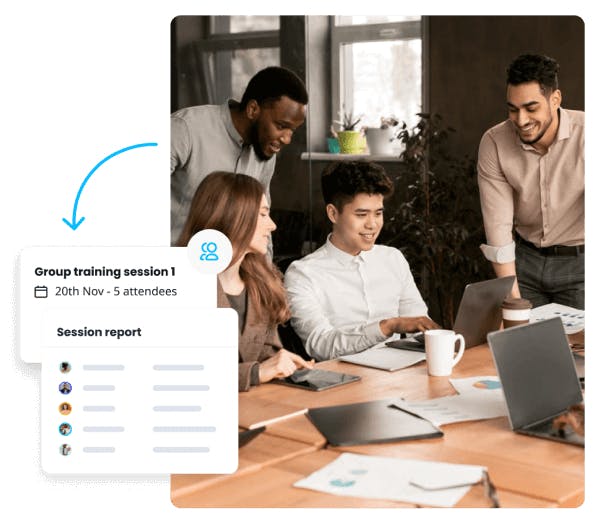 EdApp has exactly all the tools you'll need for this. To keep track of in-person attendance easily using a QR code, EdApp gives you its Group Training feature for that. There's also a Practical Assessments feature to help you assess and monitor your employee's performance on the job using any mobile device. 
Tip for Your Company Elearning Strategy #6 – Let learners learn from peers
Having learners share ideas, knowledge, and expertise is another great company learning strategy. This makes information more relatable for them as they're from their colleagues' own experiences. And as a result, it can also help boost retention. One way to implement this strategy is by giving your employees the opportunity to discuss lessons through online forums or community discussions. You can even let coaches or veteran employees step in and provide some key insights.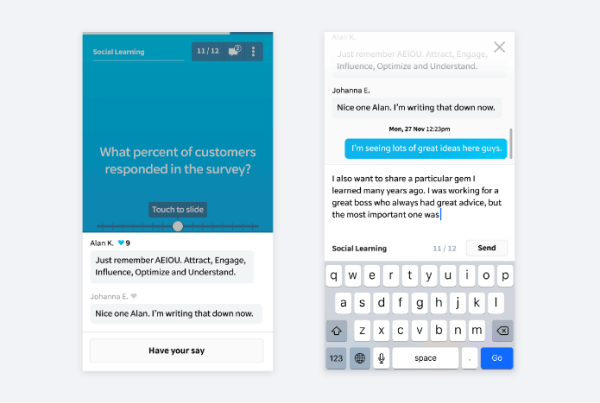 Tip for Your Company Elearning Strategy #7 – Localize training 
In training global teams, it's best to consider sharing learning content with them in their native language. If English isn't their first language, they'll have a hard time understanding their lessons. This strategy is to make lessons as relatable as possible and prevent them from feeling discouraged in completing their lessons. Thanks to AI translation tools out there, this task doesn't have to be costly and tedious anymore.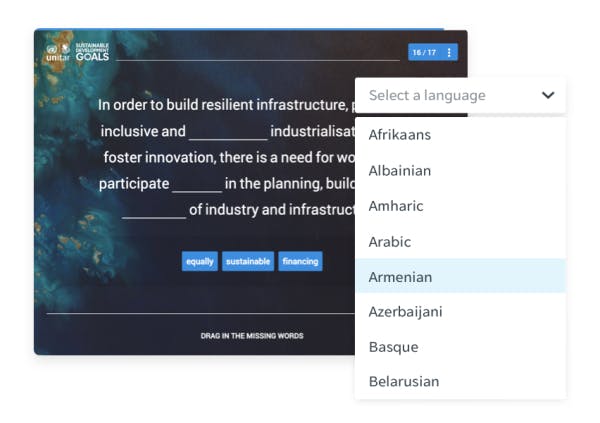 Tip for Your Company Elearning Strategy #8 – Make learning convenient with mobile learning
Another tip for your company elearning strategy to help eliminate barriers in course completions is to make training convenient for workers. And the best way to do this is by taking advantage of mobile learning. With this strategy, you don't simply make training accessible on mobile phones and call it a day. Instead, you design your lesson while considering smartphone features.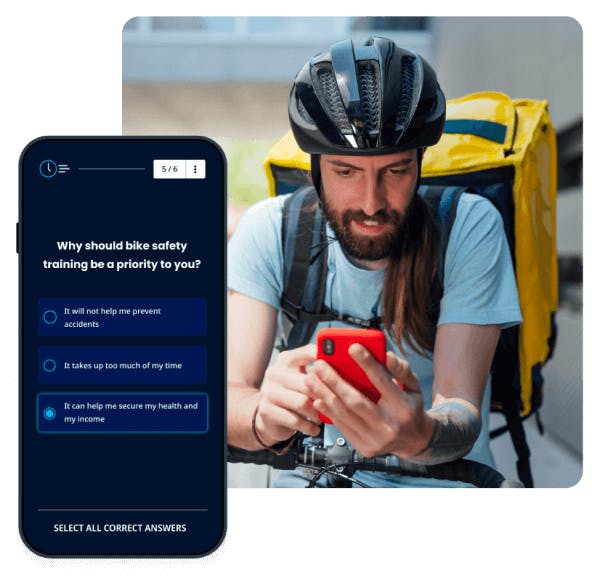 This way, their lessons aren't only made adaptable on any device, but learning also becomes more accessible. Work on-site? No immediate access to desktops or laptops? No problem! With mobile learning, your learners are the boss of how and when they want to learn. 
Tip for Your Company Elearning Strategy #9 – Acknowledge learning progress and achievements
To further motivate your learners to do their best in their training, it's best to acknowledge their learning progress and achievements. It's a good strategy to encourage them to do their best in their learning activities. Similarly, being able to keep track of their achievements will inspire them to beat their own progress. You can do this with ease and recognize learners with certificates or digital badges.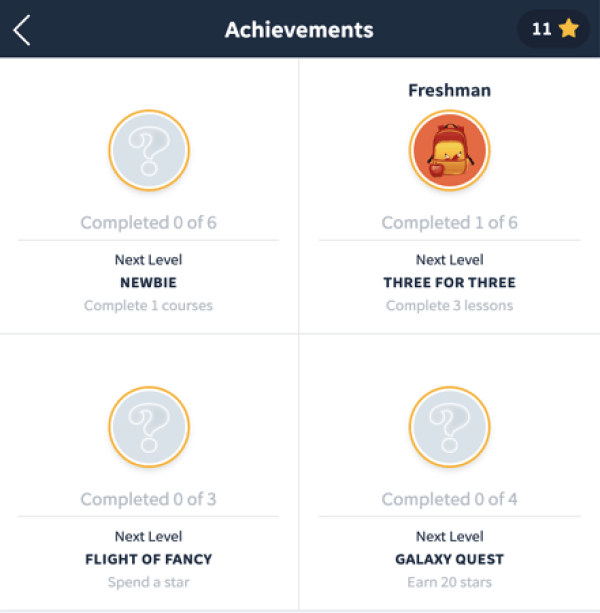 Tip for Your Company Elearning Strategy #10 – Improve learning with assignments
The last tip you can consider adding to your company elearning strategy is to make sure that your learners have a solid grasp of important information. You can do this by assigning homework to your learners. Through this, you can reinforce concepts, spot knowledge gaps, and gauge how well your team has absorbed the course material. It can also help you give them immediate feedback, which can emphasize their strengths or areas for development.