According to organizational research, communication directly impacts team members' effectiveness in any organization. But if you're reading this article, chances are you already know the importance of communication, but you need concrete examples to help you train your team. So we've done the work of compiling, analyzing, and breaking down essential communication skills that'll help your team be more open and better workers overall.
What are communication skills? 
Often when we think about communication, it's almost always about talking. When we say someone's a good communicator, we usually mean a good public speaker, a charismatic leader, or even a convincing salesperson. But, communication goes beyond speaking: it's all about creating connections. As people, we connect and communicate with others in various ways. Aside from speaking, we also: 
Write

: through

chat

, emails, texts, written memos, etc.

and

Listen

: through

active listening

and creating space for others to speak about their opinions and ideas.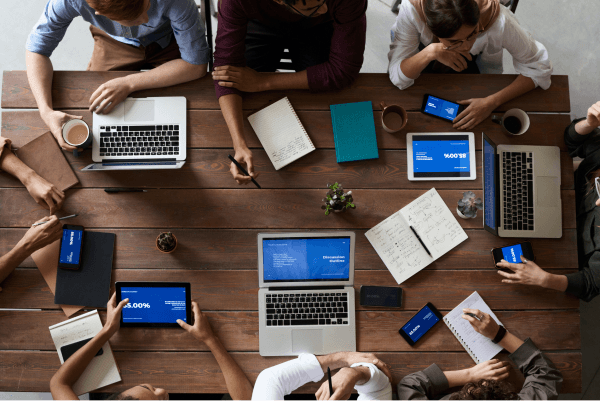 Why are communication skills in the workplace important?
Remember that speaking, writing, acting, and listening work hand-in-hand. And if you and your team are proficient in all four communication types, you're guaranteed to succeed and achieve your goals. This is because good communicators can: 
manage conflict, 

streamline slow processes, 

and motivate coworkers for a more productive work environment.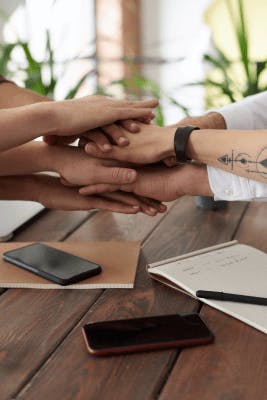 When your team is communicating well, you'll be able to get things done quicker because everyone's on the same page, and can hold each other accountable. Compromises can be made when conflict arises. And when you have an openly communicating workplace, new ideas will be popping out here and there, vastly boosting productivity. An open and empathetic workplace will keep employees motivated to contribute and even drive innovation.
Top 10 Communication Skills
Now, it's also important to categorize each communication type, so as a manager or trainer, you can then quickly identify which areas you and your team need to work on. To help you figure out exactly how to help your team, here's our breakdown of the most important communication skills for the workplace. We've created a handy infographic that presents information in a simple and easy-to-understand way: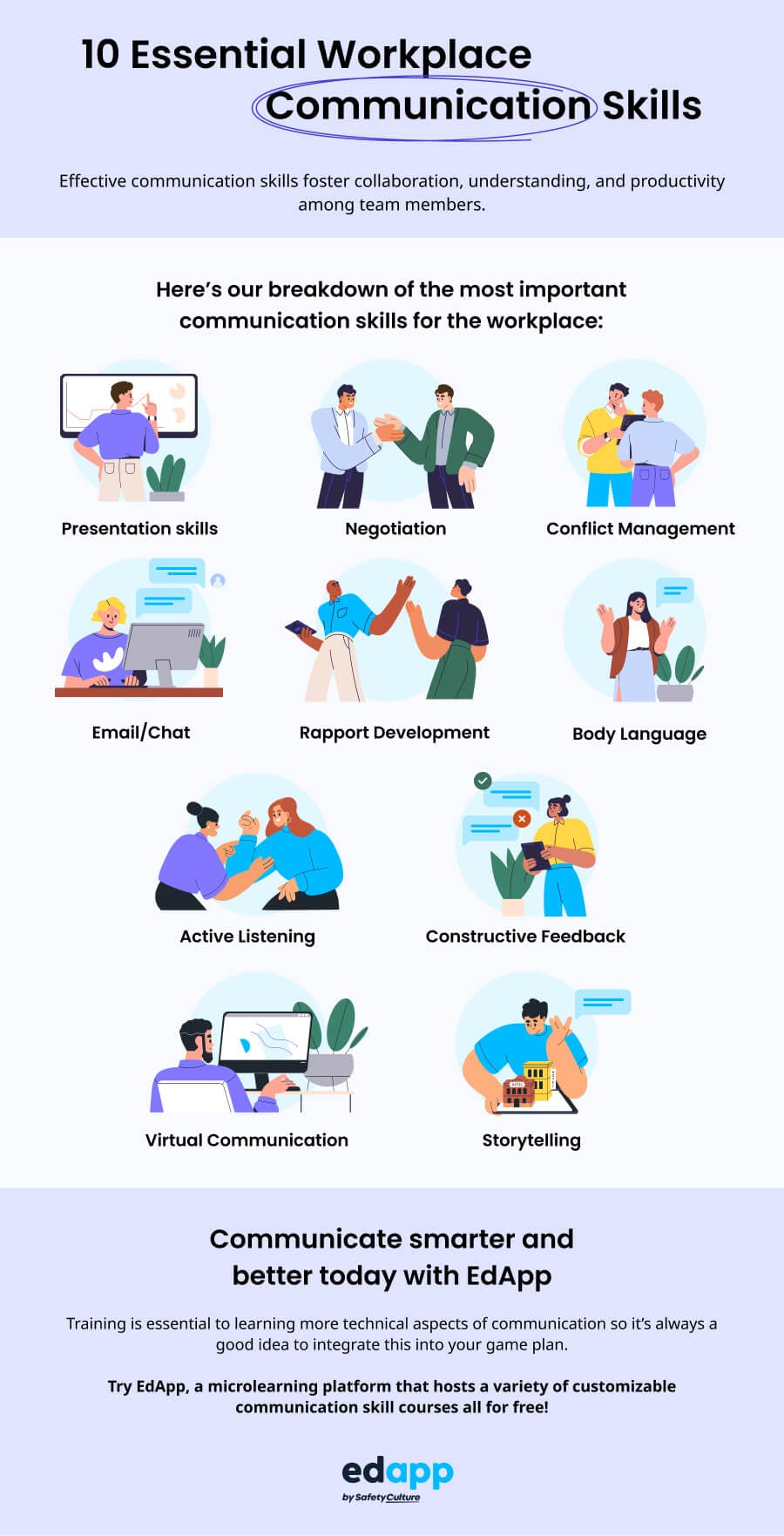 Now, let's explore the most important communication skills examples for workplaces and how to improve them:
1. Presentations
Making presentations is one of the most common forms of communication at work. It's common practice to present reports, updates, and memos during meetings with the team or clients alongside visual aids like slides or videos. We can file presentations under speaking because even if you create beautiful slides, it'll be ineffective if you can't properly communicate your visual aids.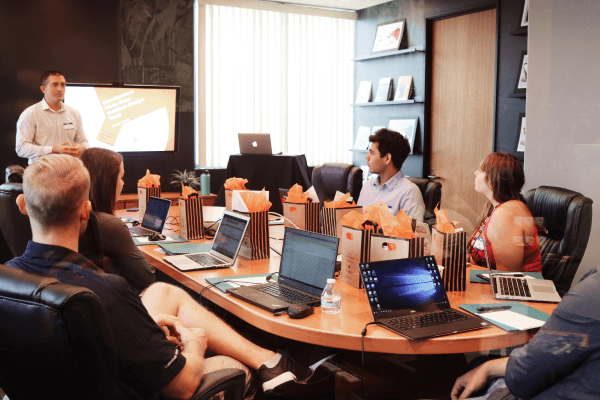 Our biggest tip for improving digital presentations at work is to make sure what you're saying is different from what's on your slide. Don't just read off of your slides, your audience knows how to read. Make sure what you're saying adds value, elaborates, or explains your visuals. Write notes beforehand and take down cues for your presentation.
Including transcription technology in your presentation skills training can also significantly enhance your ability to communicate effectively. With this technology, you can easily transcribe your spoken words into text, providing a written component to your visual aids. This not only helps those who prefer reading to listening but also makes it easier for your audience to retain information long after your presentation is over. With audio to text, you can take your presentation skills to the next level and become a more effective communicator in all areas of your professional and personal life.
2. Negotiation
We often think about negotiation as creating compromises, like coming up with a beneficial outcome or solution for all involved parties in a business deal. But even if you're not closing deals, every employee negotiates, whether you're a manager, employee, or potential recruit. Every decision we make with other people involves negotiation. That's why it's so important to be a good negotiator to create beneficial outcomes for everyone involved.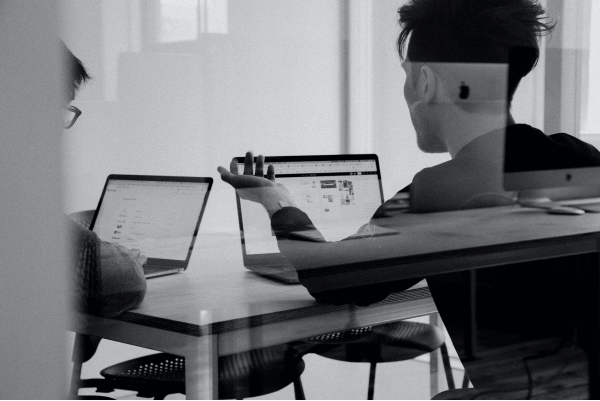 This skill can be filed under speaking because negotiation happens primarily through conversation. And just like a game of chess, it's about knowing your next moves, including what to say and how to say it. 
Two fundamental things make a good negotiator: confidence and preparation. Know what you want and prepare beforehand. Other advanced negotiation skills are built on these two, so as a trainer, it's important to lay the groundwork.
3. Conflict Management
Take a moment to remember your first few job interviews. You must've asked how you would deal with a coworker you don't see eye to eye with and still proceed with work. Because the reality is, the workplace is diverse and you're never going to agree with everyone 100% every time. Healthy conflict management is essential to any healthy and effective team. What that looks like is settling differences professionally and productively.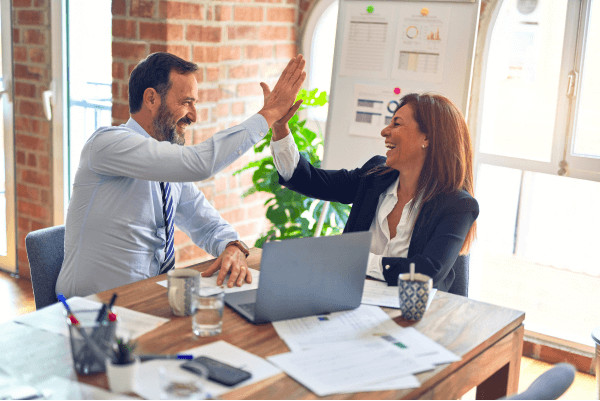 So, how do we do this? Well, conflict management is a combination of the different communication types, especially listening and speaking. It's all about having and managing difficult conversations. 
Conflict management starts when you stop avoiding conflict. Make sure your team is open and honest with each other, this means you foster an environment where everyone is heard equally and given a chance to speak.
4. Email/Chat
In the digital age, half of our conversations happen via chat or email. Emails and other workplace memos were written primarily in formal language or business writing. But Gretchen McCulloch, an internet linguist, explains that the internet has blurred the lines between formal and informal written language. It's not uncommon to use emojis and acronyms in emails and official work memos, and even your local Slack channel probably already uses memes.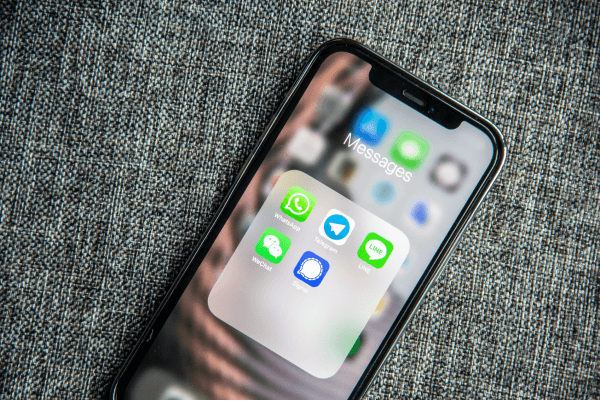 With that in mind, mastering the different tones, lengths, and word choices is key to effective email and chat communication. A concise but powerful email that's eloquent and straight to the point attracts people, keeps them reading, and will exude confidence. 
Our tip for writing great emails is to keep them short and empathetic. Always write for people, and make sure you're not wasting anyone's time. And of course, don't be afraid to use a spelling or grammar checker! Additionally, when it comes to managing contacts, utilizing a reliable tool like Shared Contacts can greatly enhance your communication efficiency and organization.
5. Body Language
Let's move into one of the most important acting-type communication skills. Body language includes your mannerisms, gestures, expressions, and other nonverbal cues. Your body language directly influences what you say. They can either contradict or complement your verbal communication. At work, this is important because body language awareness helps avoid misunderstandings.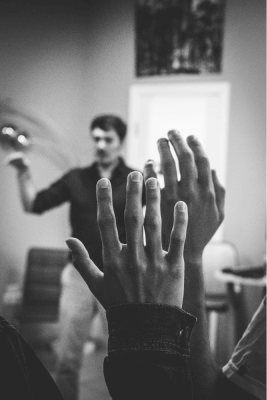 The key is to focus on consistency. Teammates should be approachable yet clear with their professional boundaries. It's also ideal not to be too uptight at work to help coworkers be at ease with your presence. 
Many organizational studies have been done on teamwork, and time and time again there has been a positive correlation between a functioning team and performance/results. So encourage your team to be easy with their body language.
6. Rapport Development
This is directly related to the previous skill and teamwork. Rapport is a healthy, harmonious relationship that's characterized by friendliness and mutual understanding. This skill is another combination of all communication types to create and maintain lasting work relationships. Rapport development starts with the understanding that relationships are essential to success. 
Whether you're developing rapport with coworkers, bosses, or clients, at the end of the day you can't achieve your goals alone. Having rapport with important people at work will make all aspects of work easier. Great work relationships will also open up opportunities for growth and development. So at the heart of rapport building is the need for collaboration.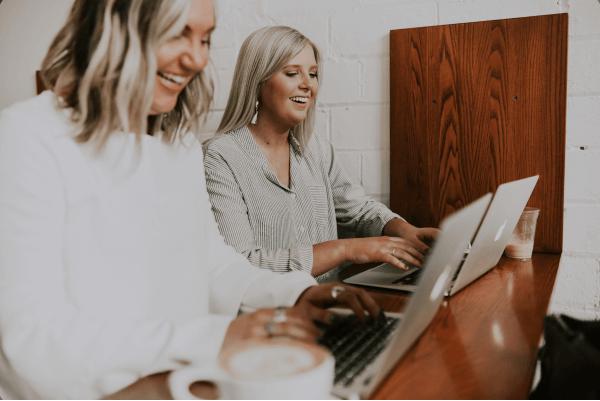 Don't look at rapport development as sucking up to clients or bosses, rather think of it as teaming up and building each other's strengths. Your skill set may complement a team member's or manager's skills. Our best tip for improving rapport development is to keep a mindset of teamwork.
7. Active Listening
Listening is the most underrated communication skill, but we think it is the most essential. Active listening is full attentiveness to understand, comprehend, and empathize with another person. It's so much easier to communicate with someone who is listening intently, making every conversation so much more productive. And at work, that'll mean you can solve problems and create solutions much better.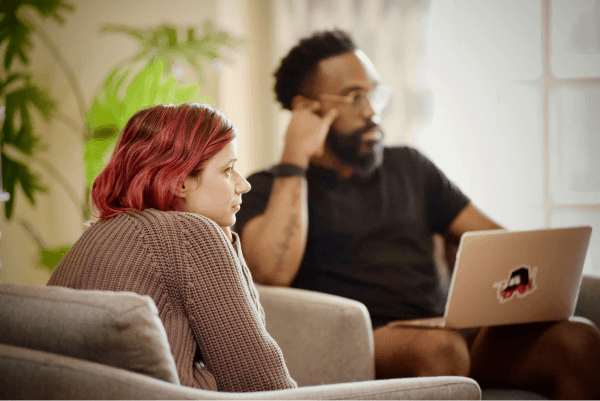 Active listening includes attentive body language, eye contact, and enough time. Studies on active listening even pinpoint key elements of active listening like Avoiding Interruption, Maintaining Interest, Postponing Evaluation, Organizing Information, and Showing Interest. 
But to keep it simple, at the core of active listening is giving space for a person to speak their mind. Let them speak and ensure your body language puts them at ease.
8. Constructive Feedback
Another practical communication skill is creating and giving constructive feedback. You can think of this as another combination of different skill types because there are multiple ways you can provide feedback. It's also a skill because it's not always easy to do.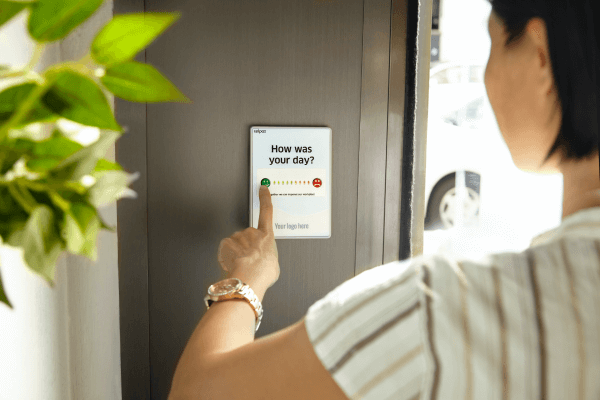 Giving constructive feedback is a balancing act between being brutally honest and being productive. Remember that honesty isn't always beneficial when you're communicating negatively.
But having an organization that values feedback reassures teams of their value, and that their thoughts, opinions, and feelings are valid. While not everyone is comfortable with giving feedback face to face, there are many digital options that you can integrate into your work processes. Just make sure feedback at all stages of work is accessible and prioritized.
9. Virtual Communication
A lot of workplaces now use a remote or hybrid approach, which means you'll be in a lot of Zoom calls. In a post-pandemic world, we've realized that there's an art to communicating over a video conference.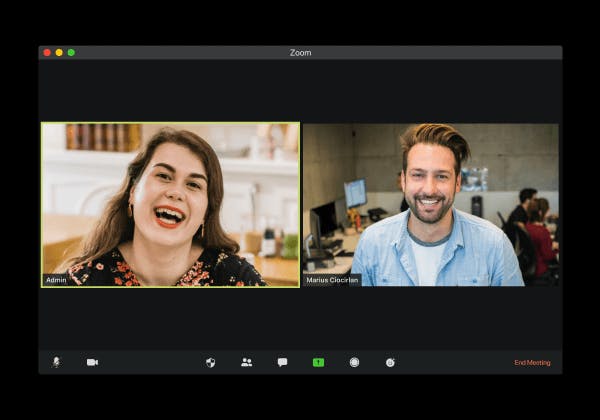 It's not easy. You don't know how people are reacting and you could be home alone, practically talking to yourself. But if you can catch the attention of people on a Zoom call, you'll be able to easily do it in real life.
A lot of video meeting tips will tell you this first: invest in better equipment. Yes, we agree, getting a better mic will guarantee everyone can hear you better, but even with the lowest quality camera, you can still captivate an online audience. You just need to prepare. 
Here are some quick video call tips:
Have a clean background at a good angle. 

Don't look like you just got up, look like you're presenting with good posture and body language. 

Look at your camera while speaking and not just on your screen. 

Have your screens ready to share to avoid dead air! It's all about being snappy. 

And of course, keep everything simple and make sure every moment is valuable.
10. Storytelling
No, this isn't about writing fiction or reading a book to a class of kindergarten students. Storytelling is about creating meaning and messages through imagery, connections, and emotion. As a business, to sell your product or service, you create a meaningful story that will hook your target market. As employees, storytelling is an effective way to create reports, make presentations, and even convince your bosses to approve new projects.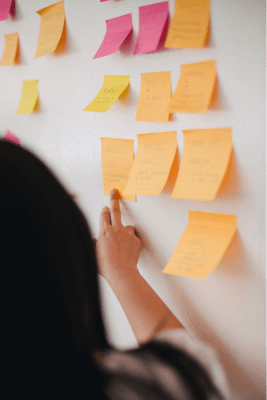 Story design is pretty basic. Every story has a beginning, middle, and end. Everything, even the smallest details, has meaning. So when you're building a story for a brand or even a presentation, ask yourself:
What is the result/ending?

How do we get there?

What are the things we need to get to the ideal outcome?
With these simple steps in mind, you can build any kind of compelling story.
5 effective communication tips to use at work
Now that we've talked about specific communication skills in detail, we've created a list of quick tips you can use to improve communication easily.
Foster a safe environment
Workers and leaders are more likely to openly and comfortably communicate in an environment free of judgment. Make it a policy. At every meeting or conversation, make sure every member of the team has a chance to speak. Integrate proper diversity and inclusion policies that'll make every person comfortable to be their best selves. And see how effective the results will be.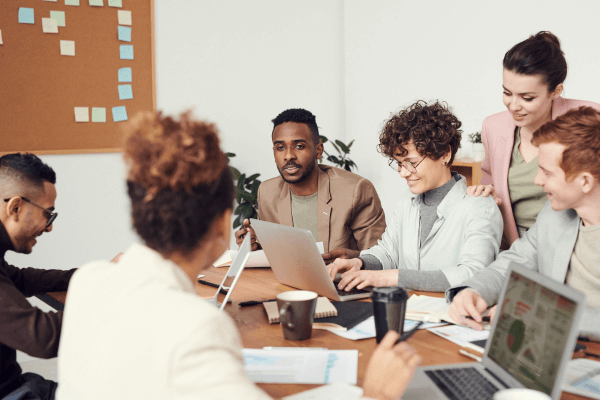 Create space for practice
We have to admit that communication isn't easy for everyone. Everyone has their own style and finds different forms of communication difficult. So if you want to help your team improve in different ways, make sure there's space to do so without consequence. For example, provide training courses or sessions where team members can simulate communication skills. For presentations, make sure everyone has a turn to report. Simple things like these go a long way.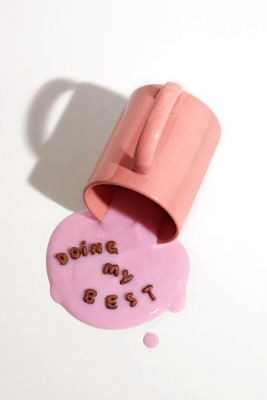 Use comfortable language
Comfortable language doesn't necessarily mean informal or casual. Find a language that suits your team. For example, don't forget to use inclusive language and respect pronouns but also find ways to keep team conversations light to promote rapport development.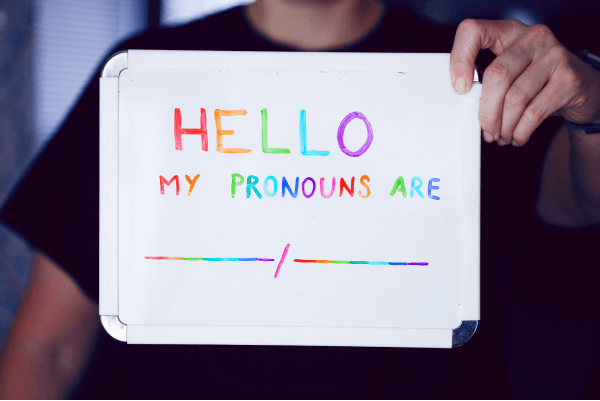 Strike the balance between professional and approachable. This can look different for different teams so don't be afraid to listen to what your colleagues are comfortable with. Remember it starts with listening.
Don't be afraid to go digital
Take advantage of communication channels like Slack and different integrations that help with feedback. Share useful blogs, videos, and resources that'll help your team communicate effectively. Take virtual meetings if you have to. That's the advantage of having a wide variety of communication channels.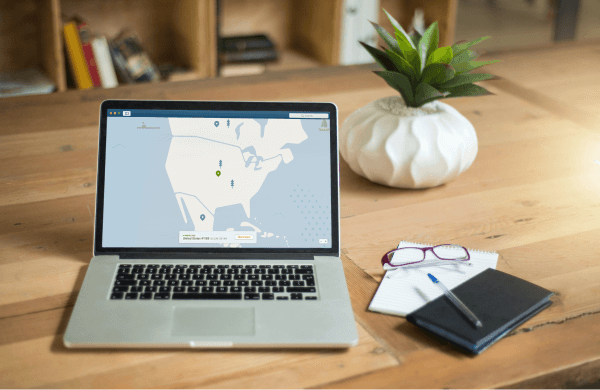 Integrate accessible learning
As a training manager, you don't need to start from scratch. There's already a variety of training resources available that does everything for you. Mobile learning platforms send great communication training courses right to your team's devices. Microlearning courses are packed with information your team can take on the go, so it's always a great idea to take advantage of these resources.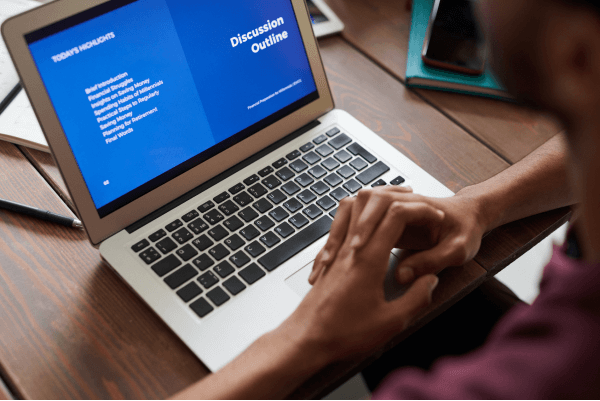 Try EdApp, a microlearning platform that hosts a variety of customizable communication skill courses all for free!