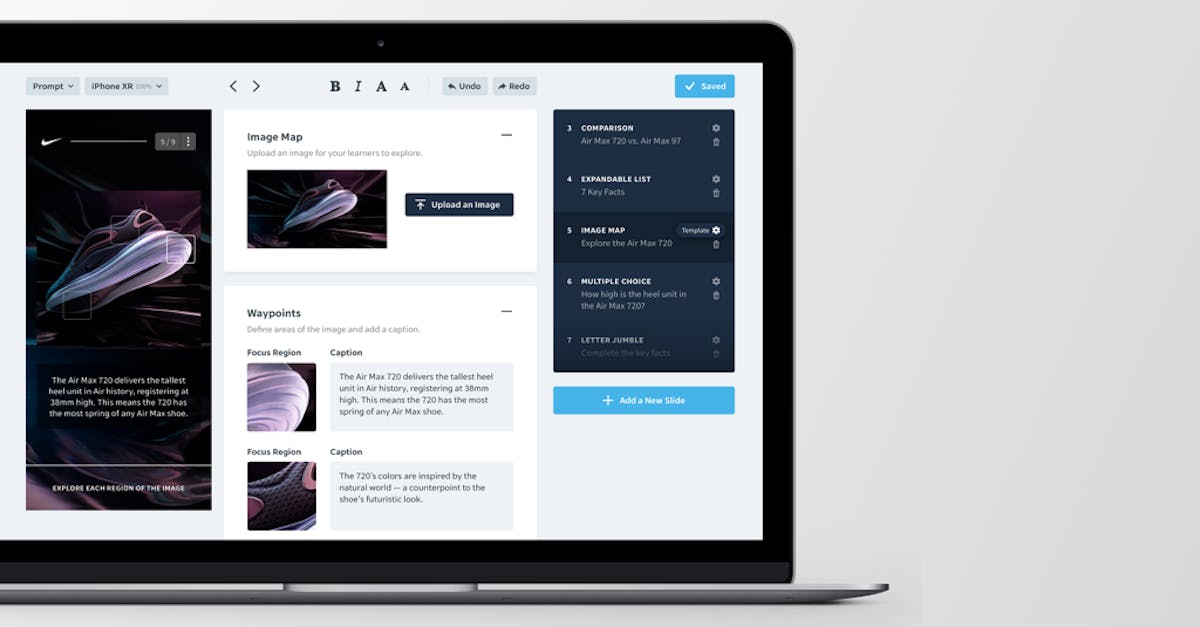 Cloud authoring is a great way to create eLearning courses, particularly if you're working with a team, as it allows you to share resources, software and other information with members. You can thus collaborate and save time, while improving team work within your organization.
There are a number of effective and efficient cloud-based authoring tools present on the market, the most popular ones including Lectora Online, Elucidat, EdApp, Gomo Learning and EasyGenerator, to name a few, although you should always research thoroughly and choose a tool which fulfills all of your needs. In this article, we have gathered the top answers to why working with a cloud-based authoring tool is better than working on a desktop-based authoring tool. From this, you will be able to understand how you can take advantage of cloud-authoring and create amazing eLearning courses with your team.
Cloud Authoring Enhance Feedback and Sharing of Ideas
When you're working with a team, each person usually has a set of responsibilities. In such case, a quick feedback cycle is imperative for efficient results. When creativity is flowing, as it usually does when eLearning professionals are working diligently on a project, stopping work to ask for feedback or share information and resources can be disruptive. Content-based authoring tools eliminate this problem as sharing and feedback can occur instantaneously. Even if your team is far away, you're always connected.
Cloud Authoring Improve Teamwork
Working with a team soon leads to familiarity of each team members' strengths and weaknesses, as well as methods and styles of working. When the point of knowing the team member inside out is reached, assigning tasks is made seamless and simple. For example, the instructional designer will design the storyboard, the graphic designer will take care of the graphics and the visuals, while the SME will review and make sure that the content is genuine and error-free. Cloud-authoring facilitates and improves team work, increasing the efficiency of the whole team, which results in a better final product.
Decrease Dependency
Working individually or with only a few team members can result in a potential problem if you fall sick, or if an important member of the team is ill or cannot be present in the office due to some reason. Having a good number of people in the team ensures that there is no dependency on a single person, and that another team member can shoulder the responsibility of the absent team member if the need arises. Cloud-authoring allows members of a team to work from home too, which eliminates the problem of a team member being absent from the office.
Make Changes Easily to your e learning project
Cloud-based authoring tools allow you to make changes in your eLearning courses even if they have been deployed and are live on a learning management system. This comes in handy when you need to upgrade old courses in accordance with changing times and trends. Thus, cloud-authoring makes what would have been a complicated process into something where you or any of your team members just need to log in and start editing. There are even cloud authoring tools that let you translate the same course into multiple languages!
With all of the discussed features, you will save an incredible amount of time and effort for a more effective training strategy. If you are still using a desktop based authoring tool, we hope that this article has enlightened your understanding and increased your knowledge of the benefits of investing in a cloud-based authoring tool, in the betterment of your organization.
If you would like to learn more about how to build the most effective employee training strategy!
If you'd like to know more about how EdApp's mobile learning platform can help your internal training practices, get in touch at enquiries@edapp.com. You can also try EdApp's Mobile LMS and authoring tool for free by signing up here.
Curated course examples