Certificate tracking software is crucial for organizations that regularly need to comply with government standards and regulations. When you lose track of certificates, your organization can end up facing fines and charges for non-compliance. To prevent possible liabilities, explore our certificate tracking software below.
1. EdApp
EdApp is a free and top-of-the-line training software that includes certificate tracking software for both learners and leaders. After successfully completing their EdApp course, training participants can get their certificates through the app or the desktop platform. In the certificates dashboard, managers and admin users can organize, explore, and retrieve a list of certificates given to each of their learners. EdApp also provides access to various learning data dashboards, such as analytics and reports, that can assist you in verifying course completion statistics.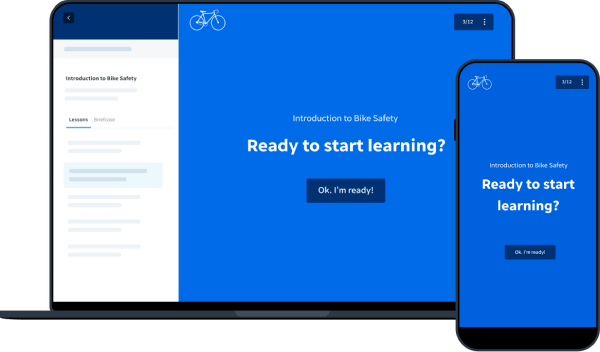 When you have the Advanced Certificates feature available, you can edit and download your learner's certificates. With the Advanced Certificates' customization feature, you can better fit your company's style and branding by modifying the content of course completion certificates.  Downloading certificates in bulk will allow you to print them and satisfy compliance regulations for training programs, making them completely scalable.
All of this can be accomplished on your mobile device or PC. You can maintain your course credentials from anywhere thanks to EdApp's integrations and cross-platform capability. Updates are also made in real-time. Changes are reflected across all signed-in accounts, so you can be confident that your learners are receiving the correct certificates.
Cost: Free
Features: 
Certificates

Certificate customization

Available on any platform

Real-time updates

Certificate management
Get this free certificate tracking software today to keep your workers' certificates up-to-date.
2. Degreed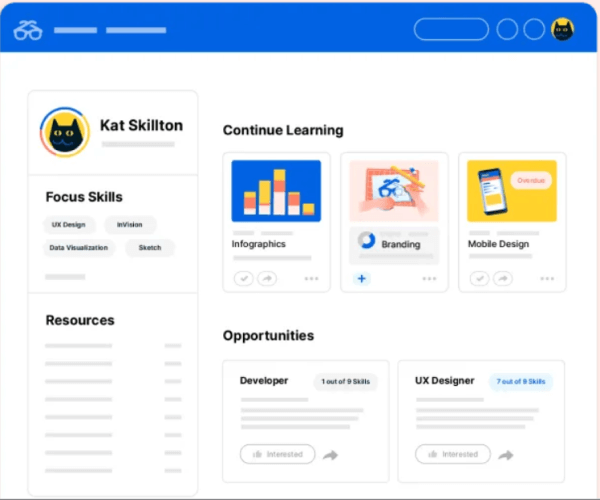 As a learning analytics software and a corporate training platform, Degreed simplifies both your local and large-scale worker training programs. Before you start training your staff, you can check the tool's analytics data to see if your workers need to be upskilled or reskilled. Following this, you can begin designing personalized content paths for each employee to help them be better at what they do. Certificates are provided after their course completion. Certificate tracking can help with increasing learner motivation as they work towards mastering their new skills.
Cost: Request a quote
Features:
Skill certificates

Real-time analytics

Content pathways
3. Synap
Synap's corporate LMS supports custom certificate template uploads and also has three pre-installed templates. You can add verification QR codes to your certificates, allowing your learners to securely share their credentials with the rest of their organization. To add an extra degree of protection and validity to your certificates, you can also automate and incorporate expiration dates for their validity. Their certificates are also automatically emailed to your trainees once they have completed their course.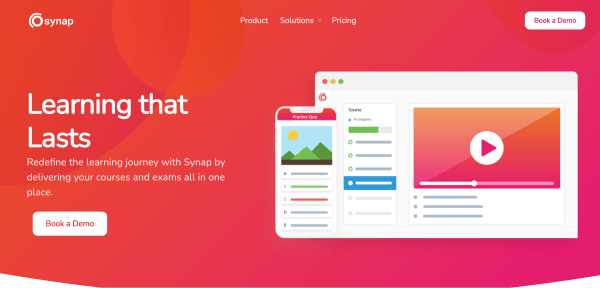 One drawback with this certificate tracking software is it doesn't offer certificate design and customization on the platform itself. You'd need to first develop your certificate templates on a different app, which can be a hassle if you want a faster process.
Cost: USD 69 per month
Features:
Custom template uploads

Default templates

Verification QR codes

Expiry dates

Automation
4. Trainual
Trainual provides the option for course completion certificates and lets you fill in the blanks for quick certificate creation. You only need to enter the course name, learner name, and course description. When it comes to distributing your certificates, you can also change additional variables such as expiration dates and automation. Managers and team leads can also examine certificates for their team members with Trainual's people dashboard.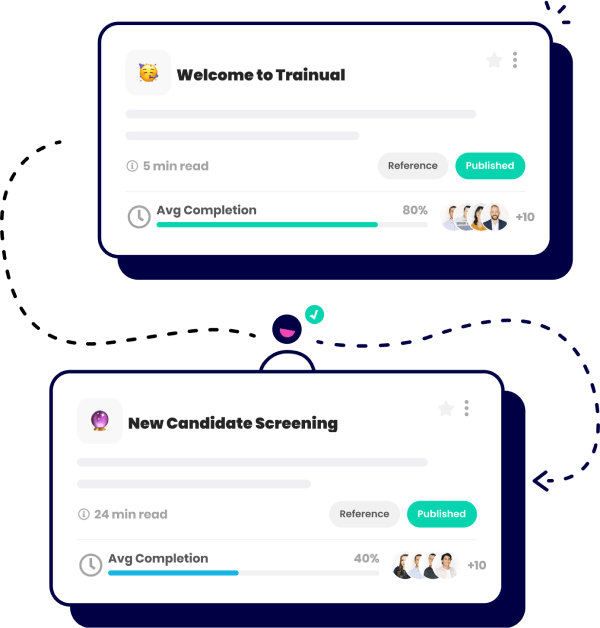 Sadly, Trainual doesn't support the creation, uploading, or modifying of your own custom templates. You only have the option of filling out specific information areas.
Cost: USD 9 per month
Features:
5. Conductor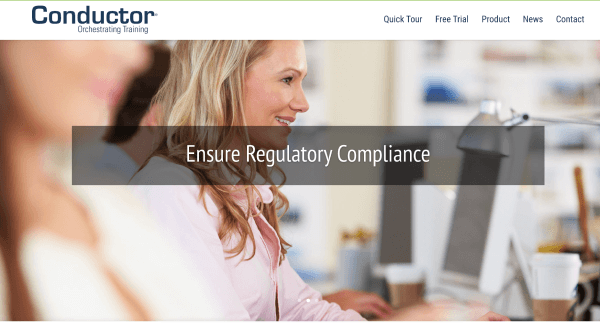 Conductor simplifies training, creates and organizes curriculum, schedules and assigns courses, and tracks certificates for the whole cycle of your L&D programs. It can also maintain employee data like licenses, certificates, and credentials to guarantee that their experience and knowledge are up to industry requirements. There's no such thing as a small or large team – this certificate tracking software is made to satisfy the demands of small to large enterprises and organizations, including local government units and hospitals.
Cost: USD ,995
Features:
Create courses

Track training

Licensures

Certificates
6. Engagedly 
If you want your learners to upload previous certificates to their profiles, Engagedly is a good option. This certificate tracking software allows users to upload previous certificates to their talent cards, keeping managers up to date on how their learners' abilities are improving. You can also award certificates to learners who have finished any of the Engagedly courses.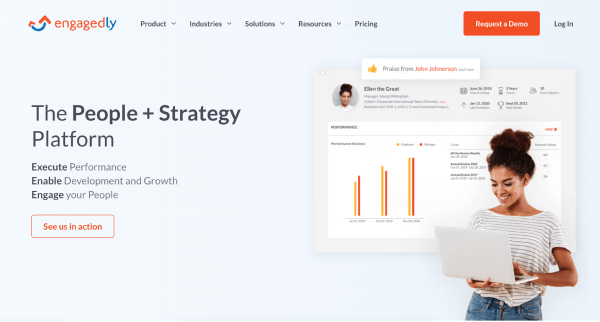 Unfortunately, certificates on Engagedly are generated only through their system with no customization option. You also can't submit your own certificate templates and designs, so certificates will only include the basics such as your learner's name, course name, and course description.
Cost: Request a quote
Features: 
Learner certificate uploads

Talent cards

Course completion certificates
7. VAIRKKO e-Learning Cloud
VAIRKKO has been carefully designed with beginner-friendly features that ensure the quality and efficiency of training programs. As a result, VAIRKKO can bring excellent training outcomes to your organization. You can develop unlimited learning courses here, deploy them to your staff effortlessly, and easily track training progress. It can help to determine who has completed and who has yet to activate their courses, as well as how long it takes them to complete all of the needed lessons. You can also assess your employees' new skills and knowledge by developing multiple-choice quizzes or gamified training content with personalized badges and points.
Cost: Request a quote
Features: 
8. Violet LMS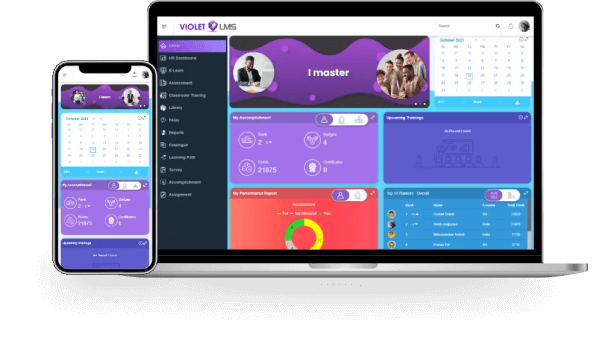 Violet LMS is an eLearning management system that upskills your workers by providing a long-term learning experience for learning and development, onboarding, and even customer training. Interactive programs and virtual classroom sessions, available on the platform, boost employee knowledge. It also has certificate tracking software and certificate templates. It also gives you control over monitoring, tracking, and awarding certificates based on a course or curriculum.
Cost: Request a quote
Features: 
Customizable certificate

Unlimited courses

Classroom training

Gamified microlearning

Gamified learning path
9. Trakstar Learn
With Trakstar Learn's learning management system, you can create a more dynamic and successful onboarding and training program. What makes this a great option for certificate tracking software is its custom certificates feature. You can download templates from their library to serve as a design guide, upload your certificate background photo, and receive a PDF preview of the Custom Certificate with your learner's details as an example to see how it will appear. Depending on how you want to maximize its custom fields feature, Trakstar Learn is a wonderful option to include Employee IDs, Departments, and Job Titles with their certificate.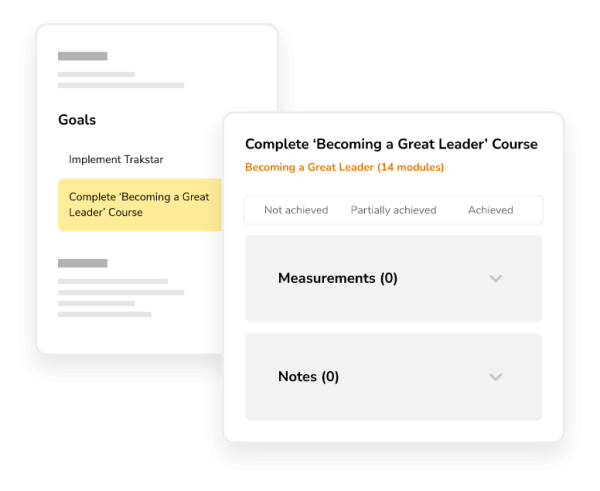 Unfortunately, Trakstar Learn isn't the best option out there if you're looking for cheaper certificate tracking software options. Their price quotes can cost you a pretty penny if you run training for a large organization.
Cost: Request a quote
Features: 
Custom certificates

Template library

Course creator
10. AxisLMS by Atrixware
With AxisLMS, there are several options to provide learners with a sense of accomplishment when they finish training, but the most popular and commonly used one is its certificates. Its certificate builder feature allows you to easily create custom certificates that include several field and design options. To make your certificates more personalized, you can add each learner's photo or your organization's logo anywhere on the certificate.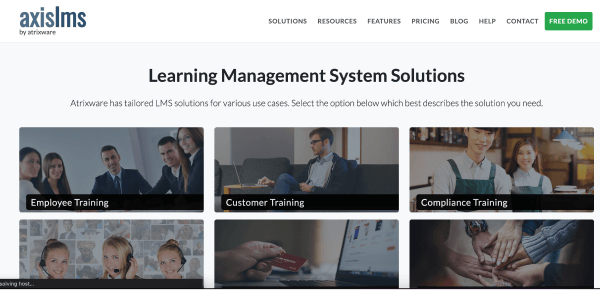 A potential downside to using AxisLMS' certificate tracking software is its lack of design flexibility compared to other software in this list. For example, you can't upload your own template onto the platform and your organization's brand colors. You also can't upload other media such as videos, GIFs, and animations. 
Cost: USD 25/month
Features: 
User management

Custom certificates

Gamification
11. Compliancy Group
Compliancy Group is a comprehensive certificate tracking software that excels in managing compliance, especially for healthcare. The platform focuses on making sure that organizations stick to regulatory requirements like HIPAA.
Its features often include auditing, documentation, and ongoing support. With a user-friendly interface, it aims to simplify the complexities associated with maintaining compliance, making it an ideal choice for healthcare organizations seeking an efficient way to track certificates.
Cost: Contact Compliancy Group
Features:
12. Certivity
Designed to meet the needs of users across various industries, Certivity supports multiple formats for compatibility with different certificate types. The software even offers a user-friendly interface for efficient certificate tracking, making it accessible to both new and experienced users.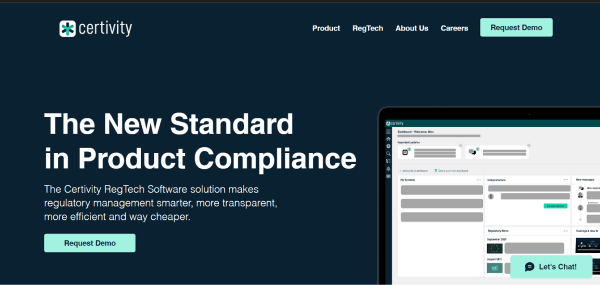 Its key features include comprehensive keystore management, certificate import/export functionality, and support for other cryptographic operations. CERTivity's focus on flexibility and compatibility makes it a valuable solution for certificate tracking and management in cybersecurity.
Cost: Contact Certivity
Features:
EdApp is a mobile learning management system designed for today's digital habits, delivering more engaging and effective micro-learning directly to learners anytime and anywhere. With EdApp's certificate tracking software, you can comply with government regulations and give your learners a sense of accomplishment.
Sign up for this certificate tracking software today.