Handling customer interactions from time to time can be challenging. Without the right guidance and proper training, your call center agents might struggle with complex issues, which can lead to frustrated customers and missed opportunities.
And we all know what happens when unhappy customers quickly spread the word. It's the last thing you want to happen to your business!
In this article, we'll dive deep into call center training and how it can change the game both for your agents and your company. We'll show you how to equip them with top-notch skills in communication, problem-solving, active listening, and more.
What is call center training?
Call center training is a learning and development (L&D) program where the call center agents get all the skills and knowledge they need to be the best in the game. In this kind of training, agents learn how to handle customer questions and complaints, turn tricky situations into opportunities, and build rapport with their customers.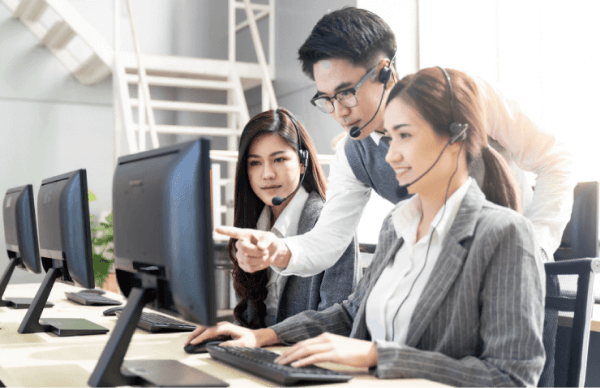 In call center training, agents delve into the best practices for dealing with different scenarios, so they'll know exactly what to do when they face difficulty on the job. The end goal is to make sure customers feel like they're talking to a friend and not just a voice on the phone. That way, they'll have a delightful experience whenever they call, chat, or email—leaving with a smile on their face.
The importance of call center training
Exceptional customer experiences are among the most essential contributors to corporate success. But to get to that point, let's start from the beginning and the foundation of it all: a comprehensive training program. Here's how having one can benefit your company.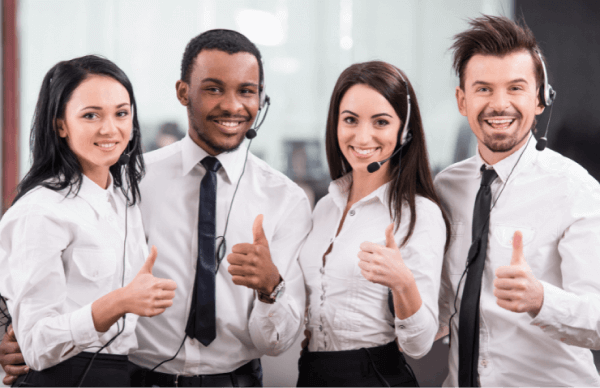 Remember that having a positive experience with your company will leave your customers feeling happy and valued, making them more likely to become repeat customers. So when your agents know how to handle customer inquiries and concerns effectively, you'll most likely increase revenue and establish a stronger customer base.
Training your team on important call center skills like problem-solving, active listening, and empathy will do wonders for your company. Your agents will be able to know how to turn tricky situations into opportunities, think on their feet, find creative solutions, and de-escalate tense interactions. It'll also allow them to connect with customers and understand their needs better.
Well-trained agents work more efficiently, leading to fewer mistakes, quicker resolutions, and shorter call times. Your customers can get their issues resolved promptly, while your agents can handle a higher volume of calls effectively.
Your agents are the front line of your business, and their interactions shape how customers view your brand. Training can build their confidence, so they feel ready to handle any situation calmly and professionally, which leaves a positive impression on customers.
Training, in general, is one of the best ways to show you're dedicated to helping your employees grow and succeed at their jobs. It'll make your agents feel valued, leading to increased job satisfaction, reduced turnover, and reduced recruitment costs.
Essential call center training tips and best practices in 2023
Having a well-trained customer service team gives your company a competitive edge, which can set you apart from the rest. And as a training manager, you'll need the best call center training guide available to create a positive and productive workplace.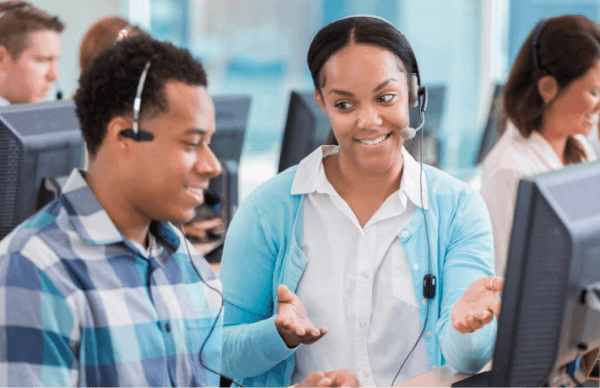 Before you go on your call center training, lay the foundation by defining your goals and objectives. Once done, you can move forward with your training by following these tips and best practices:
1. Deliver comprehensive product and service training
When your agents know and understand your company's products and services, they can help customers and answer their questions with confidence. Since you'll be delivering the training, start by getting familiar with every little detail of what your company offers. Make sure the information you're sharing with your team is accurate and up-to-date.
It's also extremely helpful to schedule regular refresher training sessions to keep your agents updated on any new features or software updates. It'll arm them with the right information to help their customers.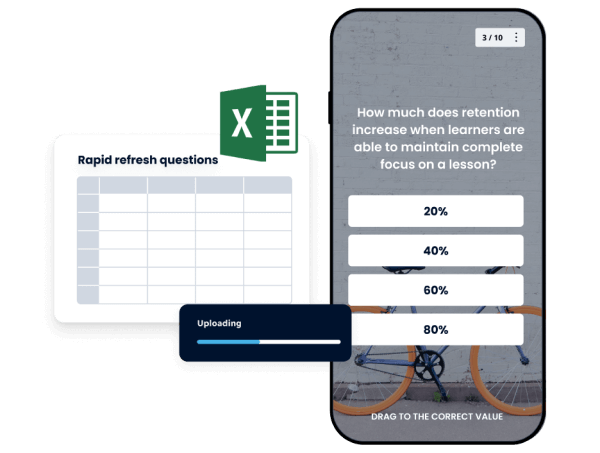 To determine how often you should have these sessions, consider the complexity of your products or services, your call center's performance data, and your agents' level of experience.
2. Train your agents on call center software and tools
In their day-to-day tasks, your agents will be using various call center software and tools to navigate through customer data, access information quickly, and give accurate responses. Taking into account the technical details they'll be working with, it's best to have hands-on training that allows them to practice using the software in real-life scenarios.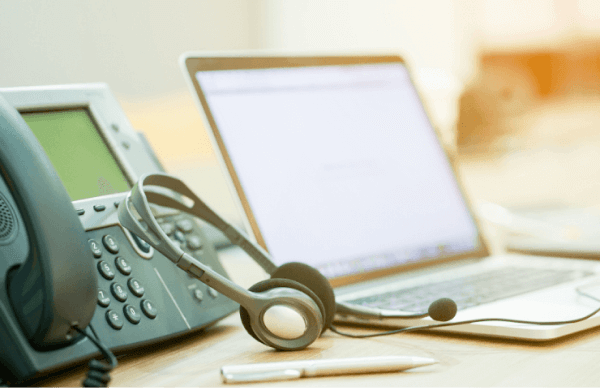 You can even create a knowledge base or user guide that your agents can use as a reference when they're troubleshooting common issues alone. And, always keep yourself available if they have further concerns and questions, until they've mastered the software and tools.
3. Offer customer service etiquette and empathy training
To build positive customer relationships, call center agents should be able to communicate with courtesy and professionalism. An etiquette and empathy training session will allow them to understand their customers' feelings and concerns by putting themselves in their shoes. This brings a sense of trust and reassurance, which can increase customer satisfaction or, better yet, loyalty.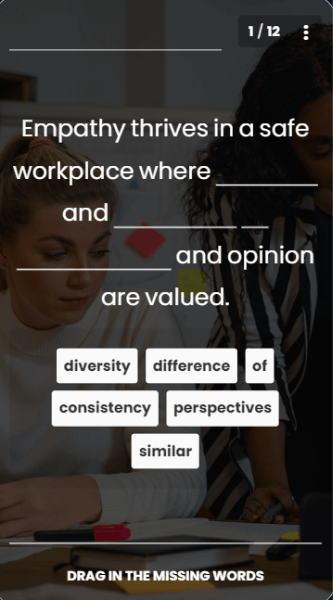 During your session, include practical examples of customer interactions so you can effectively demonstrate the proper ways of using etiquette and empathy in varying situations. You can also educate them on how to communicate respectfully with customers from diverse backgrounds with sensitivity training.
4. Emphasize the importance of effective communication skills
Effective communication skills are crucial because of their direct impact on the quality of customer interactions. You'll need to teach your agents the appropriate use of language and tone and strategies for navigating difficult conversations with their clients.
To do these, you can conduct workshops and facilitate communication training activities focused on enhancing verbal and written communication skills, including email and chat support.
Keep in mind that when your agents are effective communicators, they can de-escalate tense situations with ease. This, in turn, reduces frustration and complaints from your valued customers. 
5. Encourage them to practice active listening techniques
Active listening is one of the most essential skills in customer service. Training your team on this particular skill will assure you that your agents pay full attention to their customers' needs and emotions.
When training, use audio recordings of actual customer interactions or real-life call simulations with different customer scenarios. That way, your agents can learn to listen and respond appropriately, as well as analyze and self-assess their active listening skills.
You can also introduce fun and engaging listening games or activities and incorporate active listening techniques into your daily team huddles or discussions.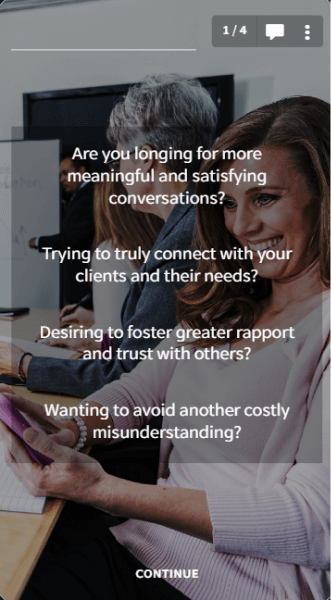 To make learning more effective, have your agents enroll in active listening training courses. They'll know how to gather precise information and give personalized solutions to different issues.
6. Teach call handling and problem-solving strategies
Teach your agents effective call handling techniques, such as greeting customers warmly and using positive language. This will help them deal with all types of customers, including difficult or irate ones.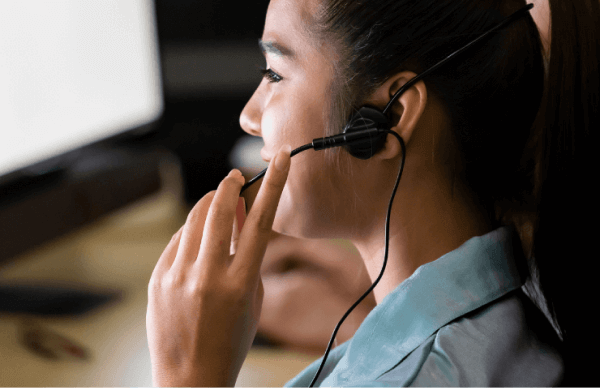 Consider delivering training on problem-solving strategies so your team will learn how to identify customer issues. They'll also know how to devise relevant solutions and follow up to guarantee customer satisfaction. You can use real customer feedback and examples of successful call resolutions to showcase best practices and inspire agents to excel in their roles.
7. Teach time management and call efficiency skills
Agents should know how to stay organized and focused so they can give prompt and attentive service to each client. Enrolling them in time management courses will give your customer service agents practical tips on organizing tasks and prioritizing calls, like using to-do lists and setting time limits for each interaction.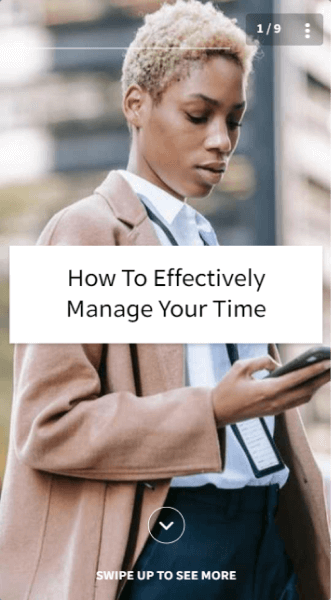 You can also introduce your agents to call management tools that'll allow them to handle multiple calls simultaneously while staying focused on each customer's needs. Across their training, encourage them to minimize distractions and maintain a dedicated workspace for better productivity.
8. Include stress management in your training plan
Needless to say, customer service is a demanding and emotionally challenging industry prone to high levels of stress and burnout. To prevent this, introduce stress management techniques during your training sessions.
Teach your agents deep breathing exercises and mindfulness techniques to cope with stress, and encourage them to take short breaks between calls to relax and recharge.
When they find it extremely distressing to deal with customers, suggest resilience strategies to help them cope with pressure and bounce back from the situation. You can offer workshops or seminars on mental well-being and take advantage of available stress management courses to help you with all this.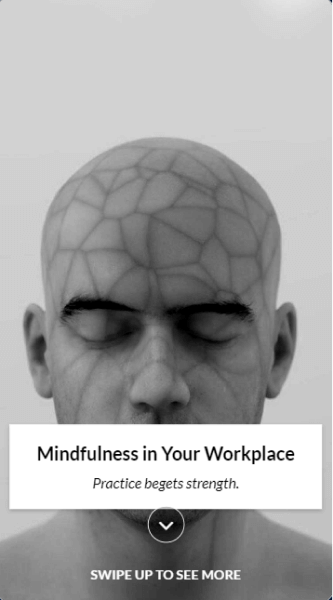 Also, make it possible for your agents to have access to resources where they can seek help or talk about their problems, and offer employee assistance programs for additional support. Your agents will need it to prevent burnout, maintain composure, and handle the demands of their roles effectively.
9. Maintain a positive and supportive learning environment
Create a positive and supportive learning environment by encouraging open communication. Through this, your agents will feel comfortable sharing their thoughts and concerns without fear of judgment.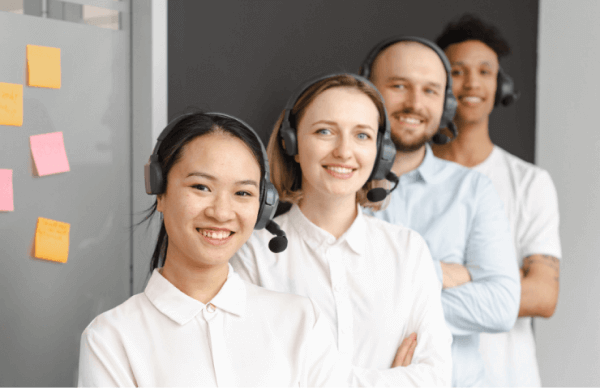 Be available to listen to what they say and offer constructive feedback to help them improve and excel. It'll also help to recognize and reward their accomplishments, whether big or small.
You can also implement continuous call center coaching, training, and resources. Training shouldn't stop after onboarding. It should be an ongoing process to help your agents develop their skills and knowledge, regardless of their level of experience. Regularly plan activities where they can work together to create a sense of camaraderie and shared goals.
10. Choose the right training method
When it comes to choosing the best training method for your call center training needs, you have an array of options at your disposal. Some of them are:
In-person training

Talk and Type

Shadowing

Classroom training

Customer call library

Mentorship

Scenario-based training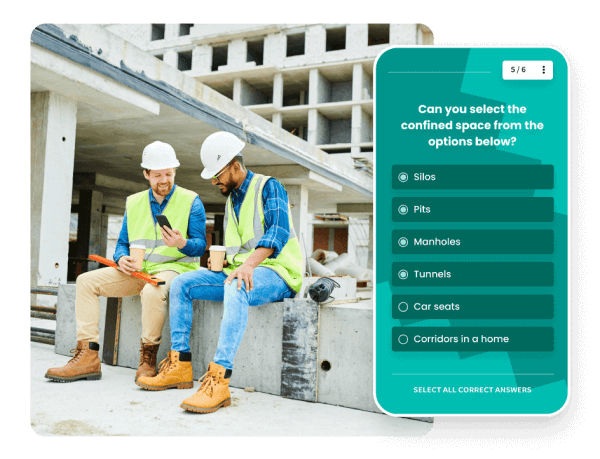 Remember that the best learning method will depend on the unique needs of your organization and the type of training that resonates most with your agents. Before you proceed with using one, there are several factors that come into play.
These include your learning objectives, audience characteristics, complexity of the subject matter, interactivity, time constraints, resources, budget, and long-term impact.
Call center training programs you can check out online
If you're considering a self-paced online training method, here are some of our recommended free EdApp microlearning courses that you can share with your team. They're carefully designed with innovative features like gamification, quizzes, and other interactive elements to elevate your training. You can use them as is or customize them to fit your brand or learning goals.
You can also explore EdApp's vast course library for other microlearning courses on call center and customer service, which includes topics on active listening, handling complaints, effective communication, and generating leads through cold calls.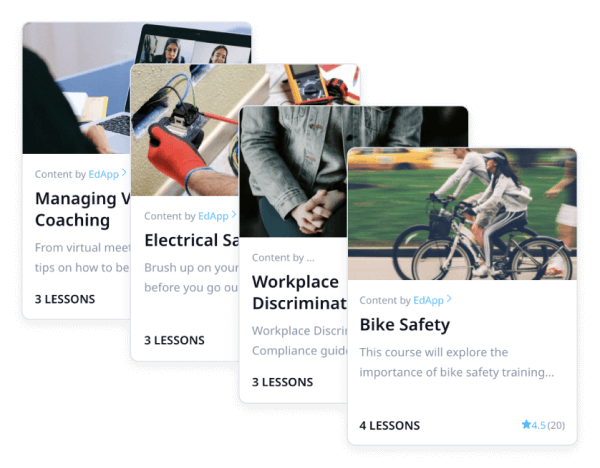 Or, read our curated list of call center training courses containing programs from various learning sites.
Create your call center training with EdApp
You can always find call center training courses online, but if you want to create your own, personalized training, EdApp's got you covered.
EdApp is a top free call center training software with modern solutions for your modern training needs. Its mobile-first approach makes training so convenient for demanding roles in the call center industry.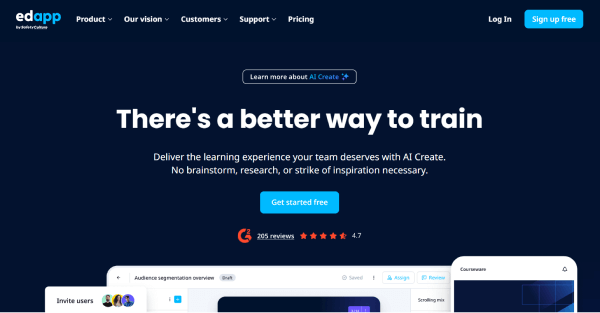 With EdApp's intuitive authoring tool, you can design top-notch courses and have access to over 80 interactive templates at your disposal. You can use it to apply quizzes, games, videos, images, and more.
And if you want to quickly create a course (ex., data privacy and security) to add to your call center training plans, you can take advantage of AI Create. You don't have to do all the brainstorming and research. Just type in the topic that you want your course to cover, and you'll have it automatically generated in no time. It's so hassle-free!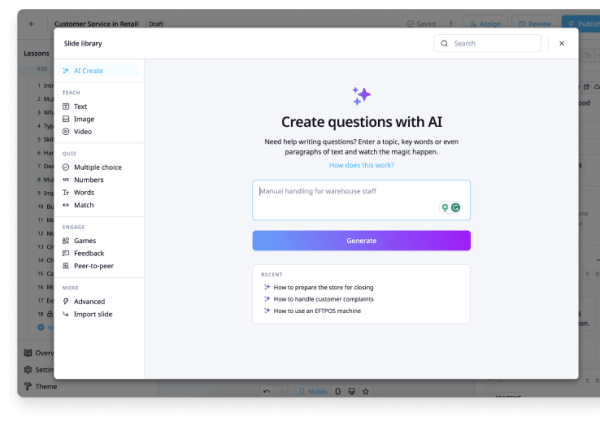 Already have existing materials? Upgrade your long, dated training manuals with the platform's PowerPoint converter tool. All you need to do is upload your material, and EdApp will turn it into short interactive content that your agents can easily digest and retain.
You can elevate training for call center agents and do all these and more—100% for free!
Sign up for the best free call center training tool today! No credit card required.