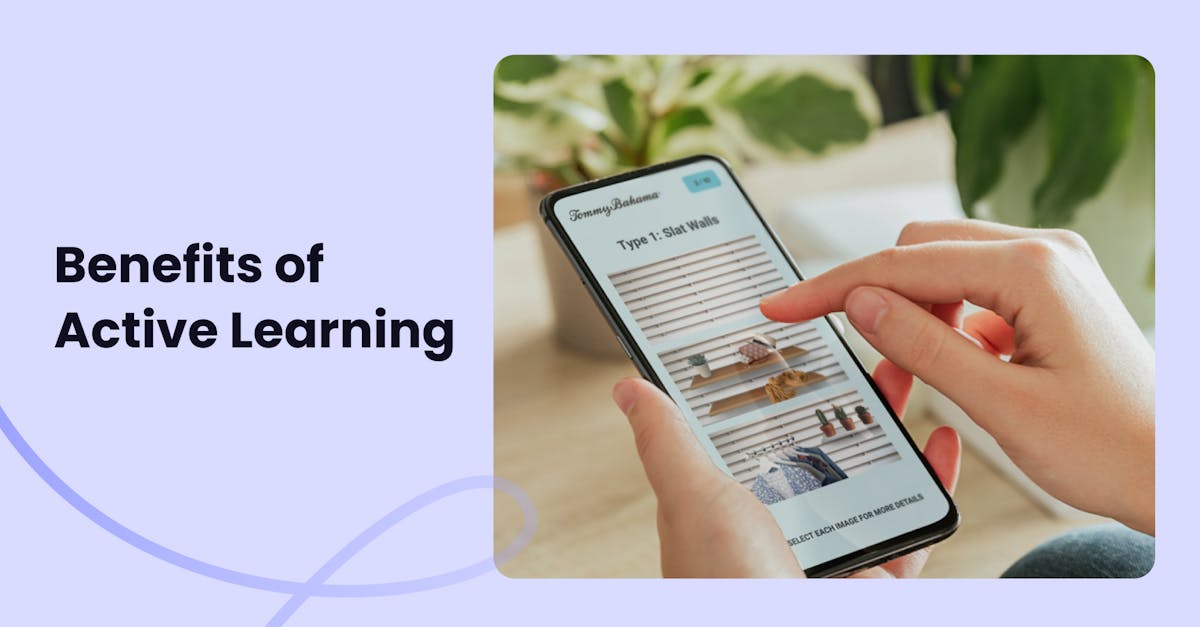 Active learning, at its core, allows learners to do more than just sit and listen. It requires them to participate, engage, and collaborate in class to drive deeper learning outcomes. Here, we'll dive into the several benefits of active learning that make it one of the most preferred learning and development methods of today. We'll also provide you with some tips and tricks on how you can apply a blended-learning framework to your future training initiatives. 
1. Leads to higher engagement
According to Bonwell and Eison, the definition of active learning "involves students in doing things and thinking about the things they are doing." Simply stated, learners transition from mere "observing" to "actively engaging" with the new information presented to them. When learners are directly engaged with their learning materials, they develop a positive relationship with their training. It allows them to gain a deeper understanding and connection with the material, which helps result in improved learning success.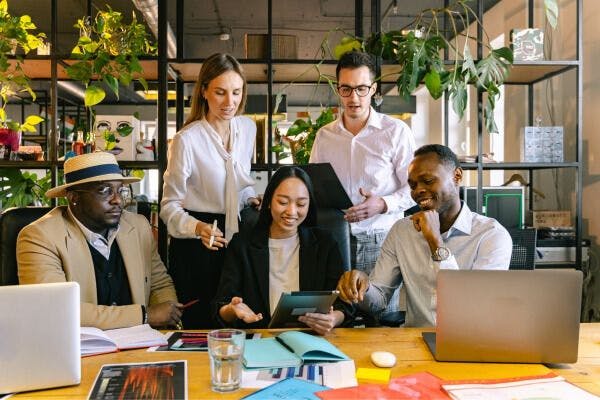 Active learning in face-to-face training sessions usually takes the form of discussions, FAQ sessions, role-playing, and hands-on activities. But if you're shifting to virtual learning, you can turn to EdApp to incorporate the benefits of active learning into your corporate compliance training. Feel free to try their rapid authoring solutions along with their microlearning and gamification functions to increase the engagement rate of your corporate elearning courses and learning management system. As you present compact lessons with excellent course design in the form of m learning through smartphone games, learners will connect and engage better with their workplace content when done via digital learning. 
EdApp is also jam-packed with valuable training courses covering different topics, which you can use and deploy for free. They have sales training for your sales reps, HIPAA courses for healthcare workers, safety courses for high-risk workers, and more.
Explore their authoring tool and course library for free by signing up here.
2. Improves collaboration skills
Another benefit of an active learning style is that it helps improve your team's collaboration skills. Instead of simply listening to instructor-led training, this type of learning leverages the power of collaboration and social interaction to learn and solve problems. Through interactive activities, you'll be able to equip your employees with all the necessary collaboration skills they'll need to make teamwork successful. It's highly beneficial because, as we all know it, successful teamwork drives businesses to grow and thrive in their fields.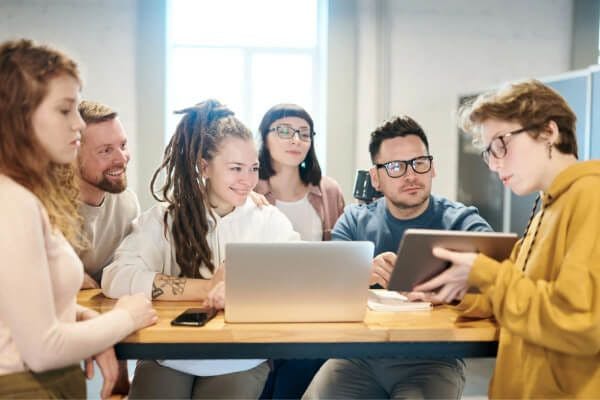 Active learning through collaboration can be achieved through the help of various elearning development training tools and functions of EdApp. The most valuable one is its Virtual Classroom feature, which allows learners to interact and learn together in real-time, even if they're separated by time or distance. EdApp also works smoothly with communication tools like Zoom and Microsoft Teams for video conferencing in online training sessions.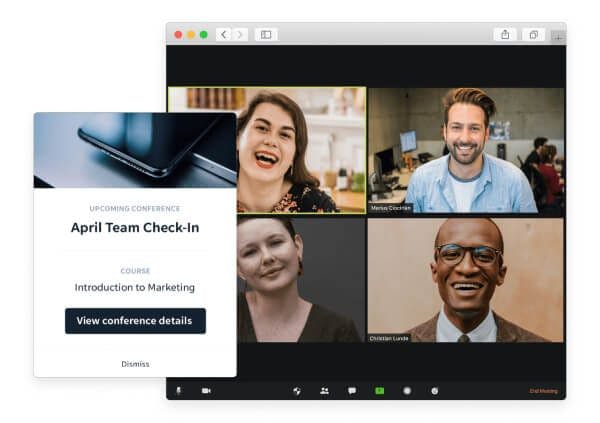 3. Builds self-confidence
Active learning creates an environment where learners are pulled out of their comfort zones. They are expected to share their thoughts, opinions, and conclusions about certain topics rather than simply bombard and spoon-feed them with knowledge until the training is over. As they get more comfortable speaking up, learners will gain greater freedom from self-doubt and build their self-confidence. Being confident at work is surely a benefit of active learning that will give them the power to do more of their tasks quickly, effectively, and to a high level of quality.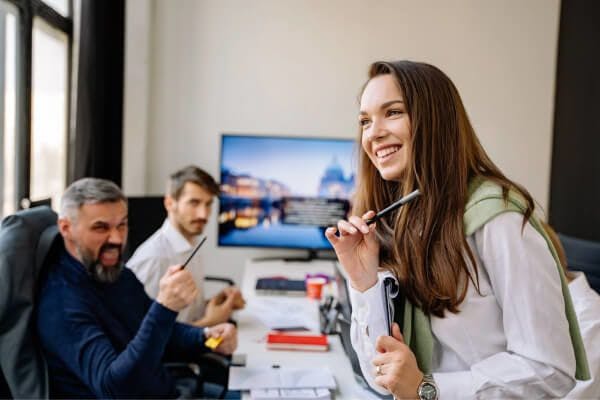 You can count on EdApp's Discussion feature to reinforce active learning in your employee training and build confidence in your team members. Here, trainers and mentors can post questions or topics, or start a peer-to-peer or peer-to-admin conversation. It also allows learners to share their knowledge and expertise and, if necessary, lead the discussion. With your learners at the center of their learning, it will bolster their confidence and inspire them to acknowledge their own strengths.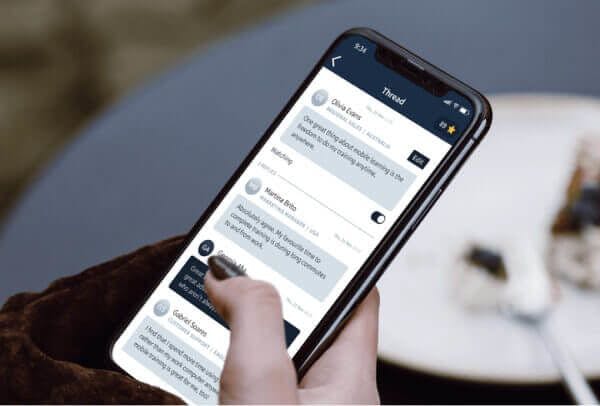 4. Promotes higher learning retention
Active learning is scientifically proven to result in significantly increased message retention. In fact, an active learner definition based on Dale's Cone of Experience reveals that learners take in more information through "action-learning" because of its direct and purposeful nature. It contrasts with the traditional style of unilateral learning, where they are just passively making their way through lessons without participating. Since learners are given the chance to participate and actively do things, they retain at least 90% of the learning materials.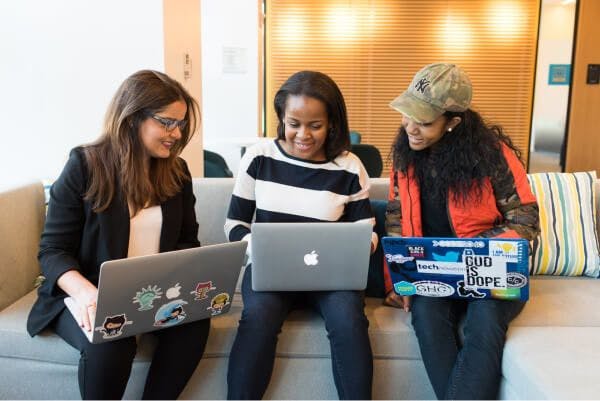 Active learning also involves multiple parts of their brains like engaging in activities beyond just reading and listening. Using more than one sense at a time, learners are able to understand and remember the lessons better and embed them into their long-term memory. 
5. Makes learning more fun and exciting
Nothing is more boring than just sitting and listening in a training or seminar until the talking is over. Lack of interaction leads to a poor personalized learning experience, which leads to an absolute waste of time, energy, and money. Your ultimate lifesaver? — shifting to active learning. Another benefit of active learning is that it's generally more fun and exciting. This is primarily because everyone is expected to get involved, play a part in activities and discussions, and apply their knowledge in practice. 
If you're looking for active learning ideas, EdApp's gamification solutions can help make corporate learning more active, and most of all, fun and exciting. Its free gamification library includes elearning templates that are ready to be populated with your content, such as letter jumble game, jeopardy game, and memory game. Gamifying your training only takes minutes and hours, not weeks and months. You can further enhance its effectiveness with leaderboards, point scores, real prizing, and rewards. It allows your learners to play and compete with each other, all while simultaneously processing and absorbing new knowledge and skills.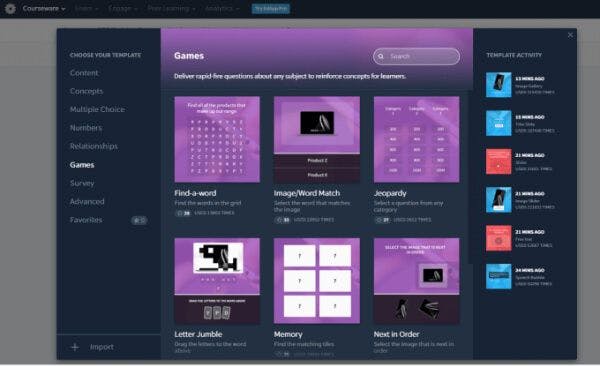 6. Increases learners' motivation to learn
It's easy to tune out in class if participation is not technically needed—traditional passive learning is, unfortunately, more like this. However, in an active learning environment, no one is invisible. As pointed out in previous sections, this sort of learning necessitates everyone's presence and cooperation to make a fruitful discussion. In return, employees are urged to prepare ahead of time and ensure that they are ready to respond and participate in their training sessions. Adopting this behavior, they will start to gain motivation over time and are more likely to invest in their learning.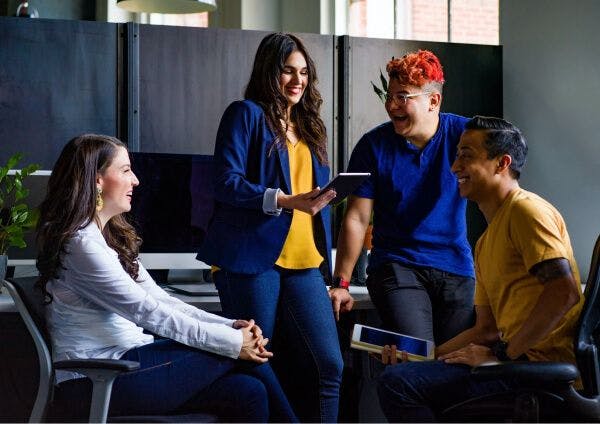 7. Stretches creativity and innovation
Another great benefit of active learning is that it stretches your team's creativity and innovation. Stemming from its need for everyone's individual engagement and collaboration, learners are pushed to use their imagination and further expand their creativity to make an excellent contribution in class. Active learning also helps widen their perspectives by bouncing off one another's opinions as they work in groups. Engaging regularly in such a collaborative environment will allow them to see new possibilities, create new knowledge, and come up with more innovative ideas.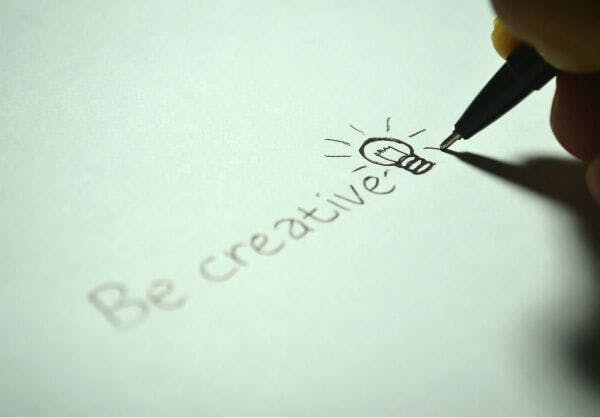 8. Improves critical thinking and problem-solving skills
Active learning activities like question-and-answer sessions and debates encourage learners to think outside the box and take their critical thinking to the next level. Not only will they help reinforce conceptual knowledge among learners, but these activities will also develop and nurture their problem-solving and decision-making abilities. Learners will also learn how to construct stronger arguments to defend their points of view, challenge insights from others, and recognize logical flaws. Acquiring such skills will enable them to make better and more rational decisions at work, as well as devise innovative strategies and solutions to solve any fundamental challenges.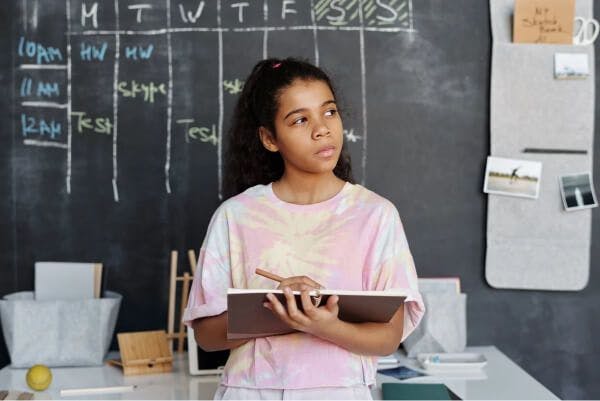 9. Allows instant feedback and improvement
Active learning typically entails hands-on activities, quizzes, and assessments that allow instructors to immediately evaluate their learners' understanding of their training topics. This gives them the ability to provide their learners with instant feedback and guidance to overcome any performance gaps and achieve their desired learning goal. Learners, equipped with the power to speak up in class, can also provide feedback about their learning process and voice any concerns they may have with the training. These insights can be used to identify whether or not your training method is working, and improve it as necessary.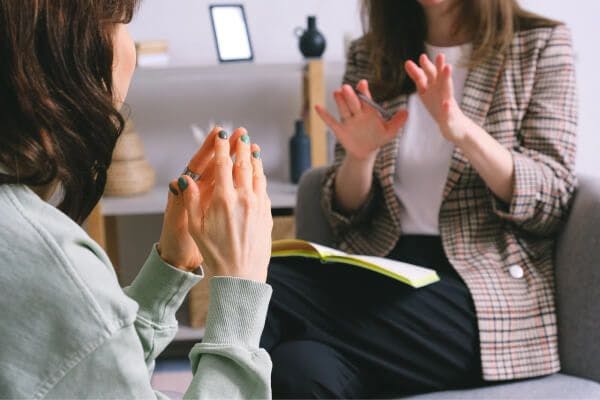 Giving and receiving feedback, however, can easily backfire if not carefully thought out and dealt with. If in doubt, you can take EdApp's Giving and Receiving Feedback free course to learn the ropes of giving constructive feedback and also receiving it from your team or peers. Aside from receiving feedback it also highlights the benefits of creating educational goals in learning. This course has only four highly-concentrated lessons that can be completed anytime and anywhere using your laptops or mobile devices.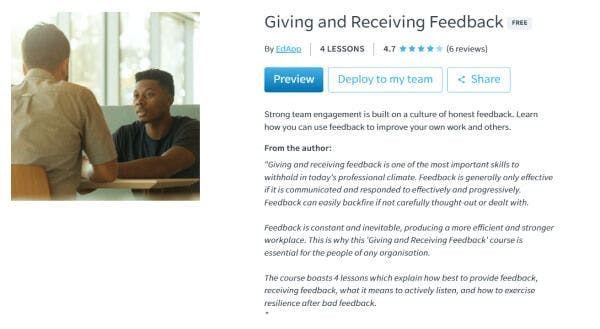 10. Increases training success
Even if you've invested in the most expensive edtech training tools and learning materials, your training will still fail if your learners aren't fully involved, engaged, and motivated to learn. Adopting an active learning method, on the other hand, helps overcome all of these barriers to training success. Active learners work harder to achieve success and produce better results since they take an active role in their own learning environments. Active learning, in general, is also significantly more fun and exciting since it goes beyond just reading and listening as everyone is expected to engage and actually do something, either individually or as a group. This, in turn, enables a boost in retention and productivity and increased training participation and completion.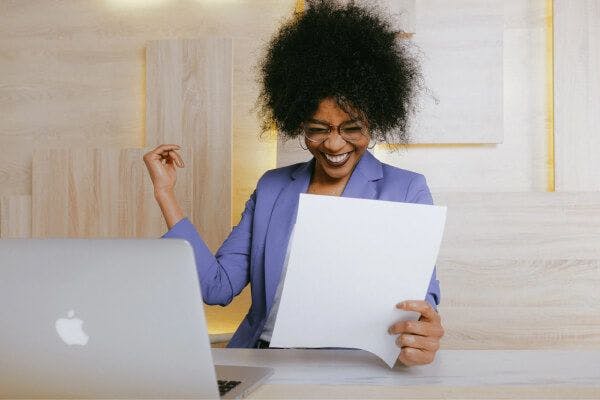 Unsure where to start? EdApp's training solutions and mobile learning strategy can help maximize the benefits of active learning to effectively train and upskill your team to meet your learning goals.