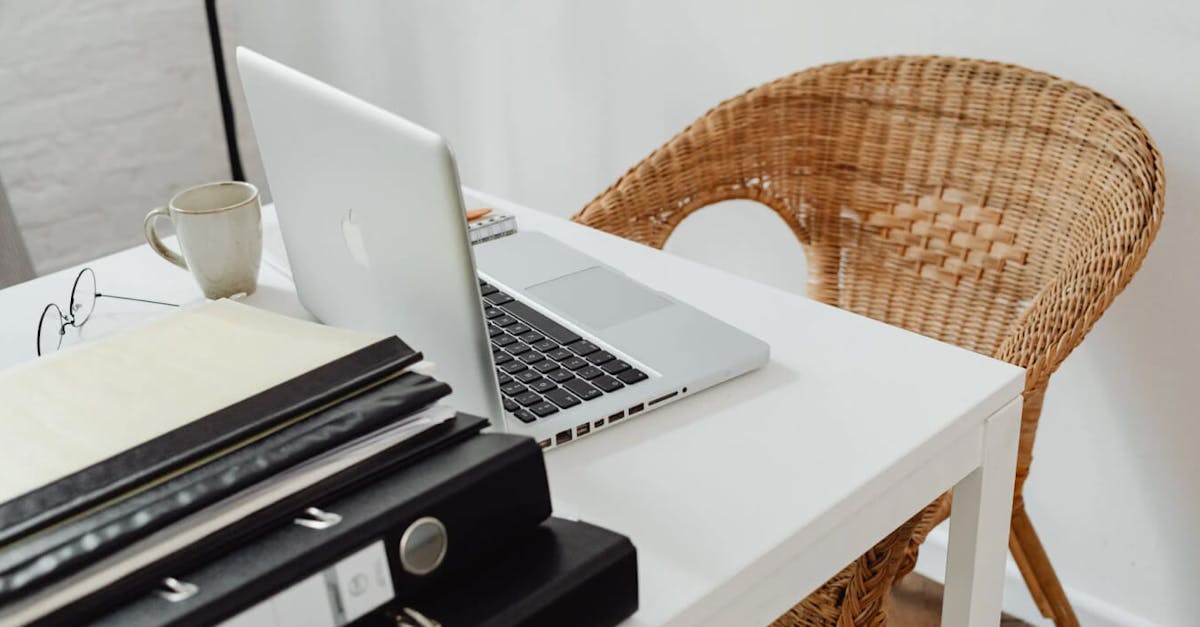 If you've been engaged in digital learning for quite a while now, then you may have already heard about automated training. Over the past few years, this online training solution has been gaining quite a lot of attention across the corporate world. This is mostly due to its massive and indispensable benefits, which are significantly transforming how employers support and train their employees. It's no secret how employee training used to be time-consuming, resource-intensive, and horrifyingly expensive in the past. Automated training, however, changes everything.
But what exactly is automated training and how does it work? In this article, we'll dig deeper into the key concepts and benefits of this training method, as well as how you can leverage the power of automation to supercharge your corporate online training programs and increase competency among employees.
What is automated training? 
Automated training, as its name implies, is an efficient and scalable online training solution that automates the entire process of onboarding new hires or upskilling current employees. Mostly, it involves the use of an automation platform or software, like a Learning Management System (LMS), where trainers can create and deliver free online management courses with certificates, and also analyze digital learning progress in just a few clicks. Instead of performing every aspect of your training program by hand, an automated training platform can automate and complete your core, back-office functions in the background. This creates more time for trainers to focus on more meaningful tasks while efficiently developing learning activities.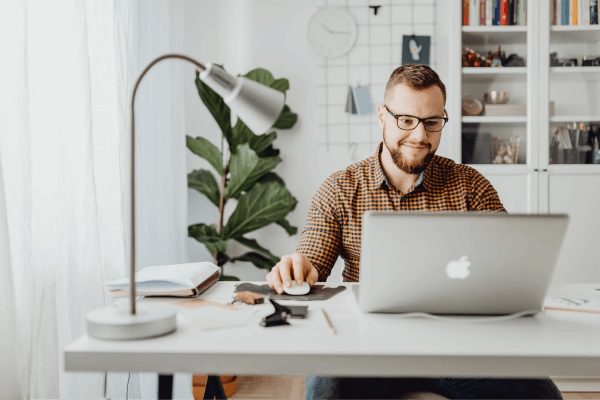 What are the benefits of automatic training?
Here are some of the most valuable benefits that automatic training can bring both to your company and your employees:
It reduces training costs
Investing in automated training software brings an incredible amount of time and cost savings. Take, for example, organizing training programs like conferences and seminars for a growing team with hundreds to thousands employees. Apart from paying for the venue, food, and human instructors, taking your employees away from their desk will disrupt your business operations, which can be very costly. Training automation, on the other hand, gives you the power to provide compliance training or regulatory training to your growing workforce with just a laptop and an internet connection. 
It streamlines your onboarding process
There's no need to manually repeat your training process to train a new hire in your team. With automation training, you can easily streamline all the processes needed to keep your newbies aligned with your company policies or latest regulatory requirements. All you have to do is organize them once, and then set up an automatic deployment for every recruitment. It's most effective strategy for compliance onboarding training like OSHA training, HAZPOWER training, heavy equipment safety training, and more.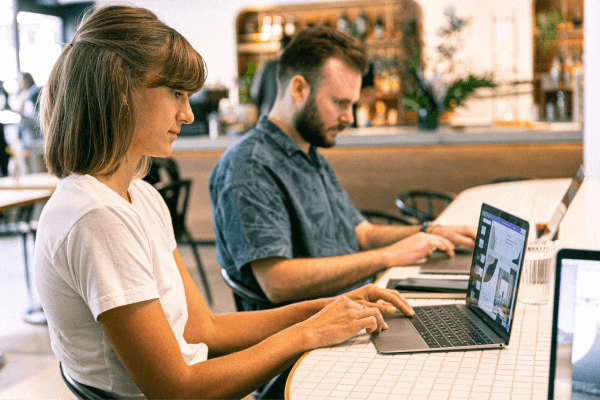 It eliminates repetitive tasks and ensures consistent output
No one would want to sit for hours checking their employees' training records or tracking their regulatory compliance. The ultimate lifesaver? Automated training. Configuring all your repetitive tasks with automated rules makes the processes easier and more efficient, so you can devote more time to more valuable work tasks. Plus, it also reduces the risk of human error, ensuring competency and a higher level or consistency with the records.
It improves the quality of your employee training
Automated training is not only convenient for the training managers, but also for the employees. This employee training solution requires a major shift to digital learning, which eliminates the need for employees to sacrifice their time for face-to-face training. When the training is automated and online, they are given the freedom to learn at their own pace. And it can even be combined with other learning methods like social learning and collaborative learning to promote teamwork between workers.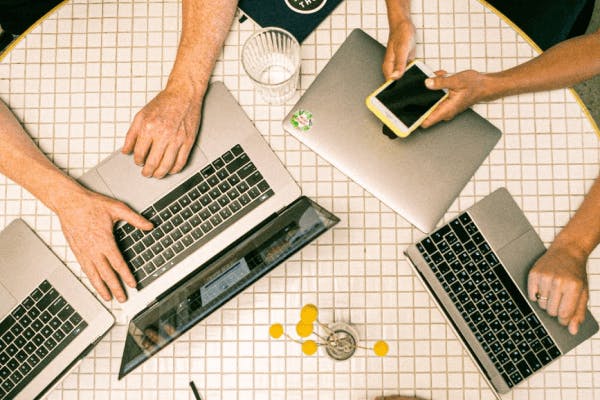 Automated training techniques
Let's look at some of the different ways you can automate your process in developing learning activities and use it to your advantage to train your employees. You can even leverage these techniques to apply a blended learning strategy into your training programs using automated training processes.
Automate your course design process
Typically, trainers end up spending too much time working on a PowerPoint presentation or customizing an HTML and CSS to add spark and creativity to their training lessons. While these tasks are extremely vital for successful training, they don't necessarily have to be time-consuming or labor-intensive. All you need to do is find an automated authoring tool that can help you turn your static training modules into beautiful, engaging, interactive courses in just a few easy steps—like EdApp. 
EdApp's authoring tool takes pride in its unparalleled quality and agility. As they say, you will never start with a blank page—they already know what a good training lesson looks like. Basically, all you need to do is choose a template, drag and drop your content, and you're all good to go. You don't even need to modify the codes to make the online courses responsive to different devices. When a learner opens up a lesson, you can rest assured that EdApp will automatically resize the image to fit their devices. 
Automate training deployment
Another repetitive admin task to automate is your training deployment. To optimize your time and productivity, you can use an automated training tool to organize your learning activities and materials in one place, assign employees to the right training, and schedule the deployment. This process can be easily repeated every time a new hire joins your team, or whenever your existing team needs to upskill, increase retention, and ensure competency. This way, you will never have to manually upload your training modules and email them one by one or by batch.
EdApp is a learning management system that can also be used to implement this automation process. In this scorm software, you have the power to create and save your online courses in one location, manage learners who need to take them, and schedule and deploy multiple training sessions at once. You can even edit your learning content in real time and automatically notify your employees of any changes. 
EdApp also uses a push notification system to automatically alert and remind inactive users to complete their courses. Simply select an individual or a group of learners you need to chase, set your preferred alert time, and the platform will automatically send a push notification or email reminder to them.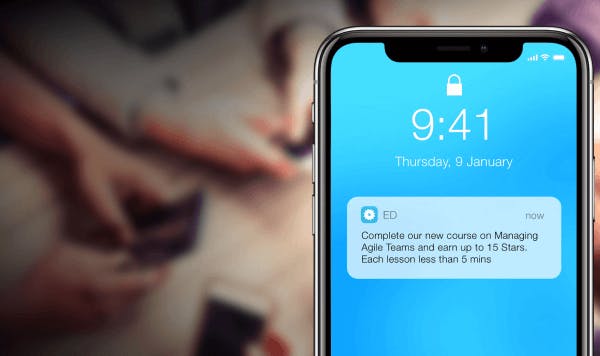 Automate engagement initiatives
Infusing engagement elements is extremely crucial for high-quality training, whether it's face-to-face or online. Otherwise, your team will only regard your training initiative as another dull and tedious work task that they need to accomplish. 
The trick here is to give your learners something to do. Why not include quizzes and games between or after lessons to excite your learners? You can set up your tests with ease using automated platforms, like EdApp's Rapid Refresh. This learning management system tool can deliver your quizzes at regular intervals in just a few clicks. There's no developer resource or coding expertise necessary. Just fill in their easy-to-complete spreadsheet, and they will automatically deploy your quizzes at intervals determined by you. This strategy helps in improving knowledge retention.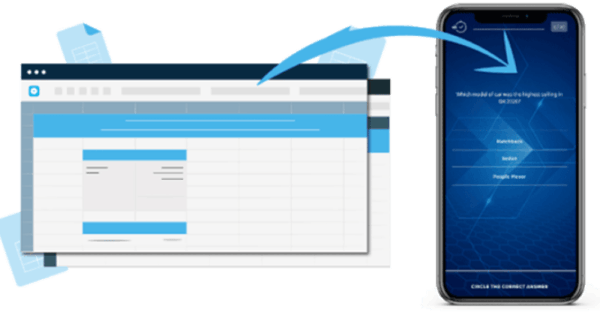 If you want to make your training even more fun and exciting, you can also make use of their built-in gamification features, which can automatically transform your assessments into competitive games. It's another effective way of embedding information in long-term memory for better retention. You can even spice them up further by making use of real rewards features.  Just set your criteria based on your training objectives, and EdApp will automatically allocate the points to your learners. They can then use these points to redeem prizes like coffee or food vouchers.
Automate training reports and records
Last but not least, you can also increase the efficiency and effectiveness of your training program by automating your training record management. In fact, this process has become so vital that most companies are now considering it as a necessity more than just a luxury. This is due to the fact that automating your reports and records not only saves time but also ensures that accurate records are kept and maintained at all times.
When it comes to automated training reports, EdApp has so much to offer. Here, you can track your employees' compliance and training expiry and spot problems early on so you can amend them as soon as possible. EdApp also conducts the tedious process of checking the training progress of your employees. If needed, you may also activate their Actionable Reports to automatically notify those who have never started their courses or with a low completion rate.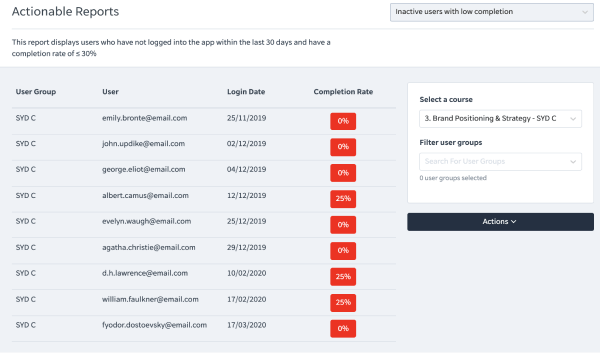 Want to know more about how you can use EdApp to automate your training? Feel free to book a demo with them today to learn more. 
You may also be interested in: