Evolution Wellness has today announced the adoption of EdApp, to carry out vital training to all its teams across Asia. 
With more than 170 properties across 6 countries, Evolution Wellness is Asia's leading fitness and wellness group. Its workforce is comprised of more than 6,000 employees across a variety of functions including member-facing and operational support. Evolution Wellness sees EdApp as a valuable tool to support the learning and development needs of its teams.

EdApp is the world's favourite microlearning platform, with built-in features designed to support the modern learner, delivering superior learning results through short lessons. Microlessons can be completed in as little as 5 or 10 minutes and is the preferred learning method because of its impressive learning results. Microlearning focuses on the key elements of a given subject which make both educational learning and company training more effective. Honing in on a particular topic means that knowledge has a greater chance of embedding into long-term memory. 
EdApp is also mobile-first, meaning that learners can easily access an unlimited amount of training content straight from their smartphones. For the fitness industry, this is a perfect fit as all team members have irregular schedules. Absorbing training in short, succinct microlearning from their mobile devices means they have the opportunity to complete vital training in between fitness classes or personal training sessions.
Jacqueline Wong, Head of Learning and Development, Asia, Evolution Wellness said, EdApp is incredibly easy to use and create interactive learning content. Since Evolution Wellness team members vary in brands, departments, and locations, we required a platform that was not only engaging and effective, but that could easily cater to all our employees and make learning accessible to them at all times.

She continued, With EdApp's features like dynamic user groups, it means this is easily achieved by organizing our gyms and teams, ensuring that every employee gets the right training. It also allows us to react quickly to what's happening on the ground and push specific content to teams that need it. It also means we can easily track and measure learning results, which saves an incredible amount of time and helps Evolution Wellness to maintain excellence in training across all our brands.
Other EdApp features include AI translation, meaning Evolution Wellness can translate courses in minutes with the click of a few buttons. Regardless of location, its team members can access learning content in their preferred language.
Darren Winterford, CEO, EdApp said, Our mobile-first platform is perfect for dispersed team members that are constantly on the go, like those belonging to the fitness industry. We're thrilled that Evolution Wellness employees can easily access crucial content straight from their mobile devices, and love that EdApp is enabling all team members to be supported to excel in their respective roles. Welcome, Evolution Wellness!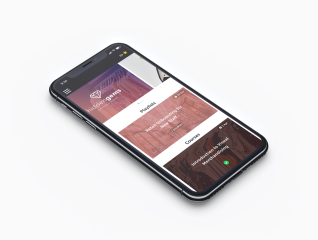 About Evolution Wellness
Evolution Wellness was established in 2017 by Navis Capital Partners and Oaktree Capital Management by bringing together two leading fitness brands in Southeast Asia – Celebrity Fitness and Fitness First – to form one of the largest, wholly-owned fitness club networks in the fast-growing Asian region.
As the name suggests, Evolution Wellness is on a journey from 'fitness to wellness'; today, the company operates a diversified portfolio of brands – five highly complementary fitness brands and one wellness brand – each bearing its own identity and appeal. With a presence in six Southeast Asian countries, more than 170 properties and over 375,000 members, their vision is to build a comprehensive wellness ecosystem and supporting their members and customers to become the best version of themselves. The team at Evolution Wellness are committed to growing their business through continuous innovation, expansion, and diversification, with robust strategic governance.