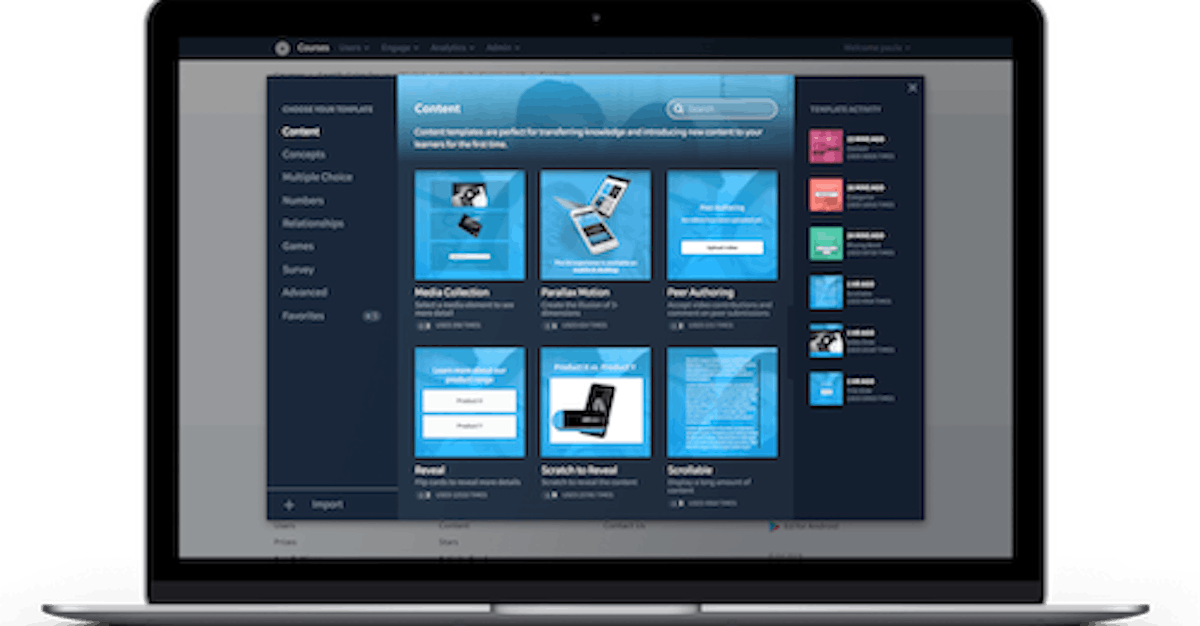 What an AI based LMS can do for you
Artificial intelligence provides myriad benefits to the vast majority of learning management systems by facilitating a forward-thinking approach to the team member learning experience. AI powered LMS's work to streamline the way information is fed to learners, promoting personalized corporate learning in the most seamless way possible. AI LMS' allow learning and development managers to identify areas of knowledge that need to be consolidated, enabling the emphasis and optimization of essential information. AI also provides accurate recommendations on how best to present and curate information aligned with the needs and preferences of specific users. 
What is a AI based LMS?
An AI based learning platform uses a specific set of algorithms to learn and make predictions on data. In terms of how this assists in learning, machine learning LMS's are able to provide the best learning experience to learners by feeding them information that is relevant and somewhat challenging.
Start Using EdApp AI Based LMS
No credit card required.
AI LMS's offer a multitude of unique features, six of which will be touched in this article.
AI Based LMS Feature #1 – eLearning Content Recommendation and Learner Personalisation
An AI-based LMS, such as EdApp, provides content recommendations for the most effective translation of information to employees. Personalizing learning to the needs and preferences of learners is essential for the optimal learning strategy. When learning is targeted, learners are more inclined to progress through course content since the material is relevant and useful to them. Learner personalization is particularly important for dispersed workforces as superior LMS authoring tools, such as that of EdApp, provide world-class translation as standard. EdApp was the first learning platform on the market to introduce Machine Learning that provides near-instant translation of courseware into over 100 languages, making for a perfect solution to any distributed employee woes.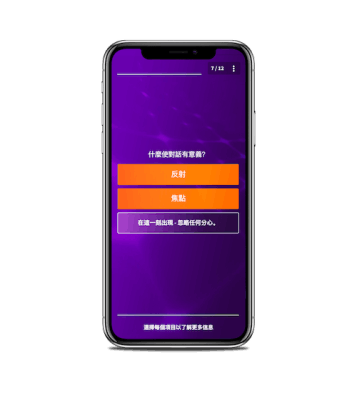 AI Based LMS Feature #2 – Intelligent Content Transformation
Intelligent content transformation is a crucial step in creating a competitive advantage for your organization in a constantly changing learning environment. An effective authoring tool will allow the option to transform content to be compatible with both Android and Apple whilst remaining perfectly formatted, crucial for effective lesson delivery and learner satisfaction. Our revolutionary authoring tool can also be used as part of your existing learning solution, as well as being used independently. Gamification is integrated into learning material whereby pre-built games are used to reinforce key concepts and ensure the retention of important knowledge in an entertaining and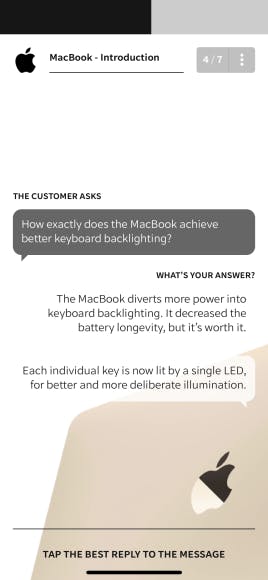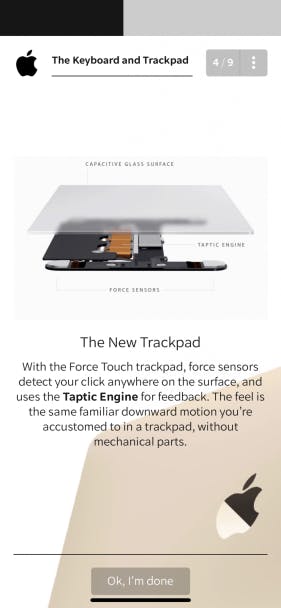 memorable way. Elearning Gamification facilitates the breakdown of potential barriers to learning, making tasks more approachable and more likely to be achieved. Traditional methods of learning have completion rates typically around 20%, whilst EdApp's gamification feature pushes this figure above 80%. 
AI Based LMS Feature #3 – Intelligent Content Import
Content importation is made easy by AI LMS's whereby a cloud-based system is utilized. This means that all you need to do is import your unique content and the LMS does the rest. EdApp's authoring tool is the only solution on the market that uses data to provide real and current insight to authors. The insights we provide are undoubtedly unparalleled, whereby they report on the impact of duration on completion rates, the most optimal sequence for maximum retention, the correct placement of multiple choice questions etc. Insights into the most used templates are also revealed to users, enabling the utilization by global authors, generating the best possible outcomes for the organizations. EdApp also facilitates the use of multimodal lessons, making for a richer learning experience. Multimedia content includes organizations' own videos, as well as being able to link to external videos from mediums such as YouTube or Vimeo.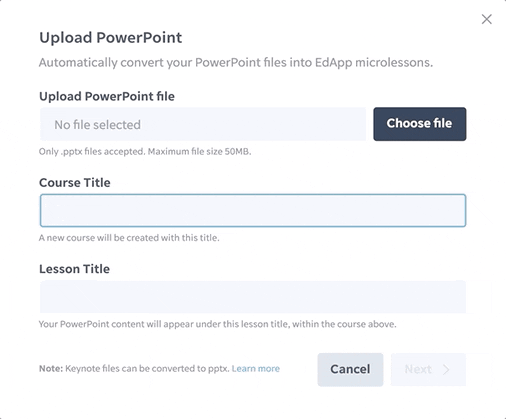 AI Based LMS Feature #4 -Content Curation & Distribution
Content curation and distribution is provided through a vast template library filled with a range of ready-made, responsive and aesthetic templates. Templates are available for each element of the learning experience, enabling for the population of courseware with video, text, and imagery, accommodating the needs and preferences of learners. Content is curated in a way that is interactive and engaging for learners, where EdApp manages the hard work leaving you to focus on creating effective and aesthetic lessons for your learners. This means that no knowledge of coding or scripting is required, as well as it being unnecessary to hire external contractors or agencies. Micro lessons are distributed from a central cloud-based system, meaning that courseware is automatically and simultaneously distributed to focused user groups. This saves organizations time and cost, also enabling the constant update of information ready for user progression. EdApp's rapid authoring tool makes it possible for employees to have access to new and updated material, taking hours or days, rather than weeks or months.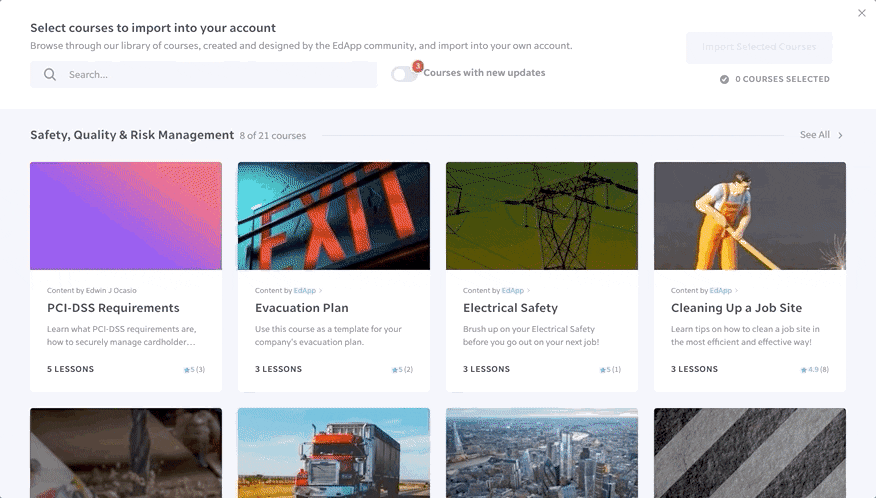 AI Based LMS Feature #5 – Intelligent Monitoring & Reporting
Good AI based learning platforms provide users with intelligent monitoring and reporting for the effective tracking of learner progress. Insightful data and reporting are essential for the observation of learners' areas of strength and areas that need improvement. Stats such as completion rates, correct answers, and effective modules can be analyzed for the continual improvement of course material and learner knowledge. Understanding these can make for a more effective and productive workforce, contributing to overall organizational success. L&D managers within organizations can view the progress of their learners directly through a web-based analytics portal. From here, areas of employee strengths and weaknesses can be identified, allowing managers to bridge any potential gaps in learning. EdApp also offers custom push notifications to users' own mobile devices, both informing them about new courses and also reminding them to complete existing modules. Our notifications feature allows for the notification to appear on users' lock screens, where they are most likely to see and acknowledge them.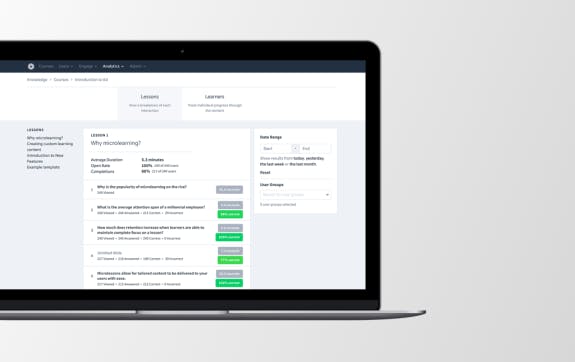 6. Intelligent Knowledge Collection to Improve Retention
Intelligent knowledge collection allows for information to be accessible to learners for the gradual embedment of essential knowledge in learners' long-term memories. To improve retention, constantly available knowledge is greatly advantageous to learners as they are able to revise previously learned information until they have a confirmed grasp on a range of complex concepts. In our next revolutionary move, EdApp has introduced data-driven authoring, whereby each template will provide live usage data to users, enabling authors to gain valuable insight into how best to construct learning modules for maximum learner engagement, thus performance.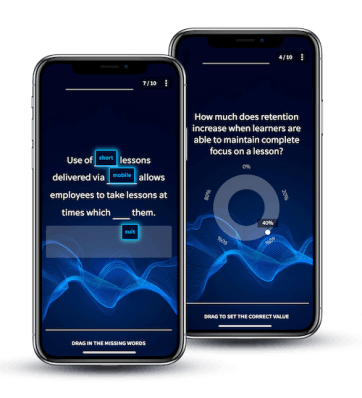 EdApp AI Based LMS
All information provided to and used via EdApp is safe and secure, meaning that users should not be concerned about competitors accessing their private information and analytics. All data is hosted on AWS, ensuring secure operation, making for a dependable and supportive platform.