AI Assistant # 2 - Coursebox
Using Coursebox's intuitive drag-and-drop editor, you can create training courses in less than an hour. This complimentary AI assistant can also produce course material that aligns with your desired structure. It simplifies the entire course creation process with minimal effort.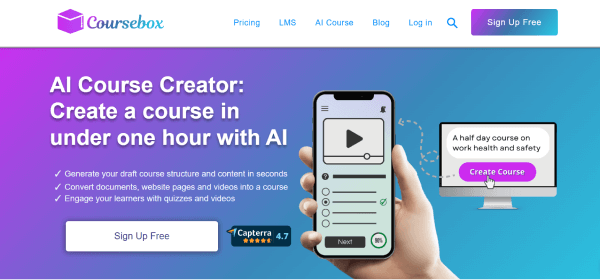 Once your course is ready, you can publish it, offer it for sale, or transfer it to your learning management system (LMS). The only catch is that its free plan restricts you to three courses, so you'll have to pay if you need greater flexibility.
Cost: Free; Pro starts at 29 USD monthly
Key features:
Drag-and-drop editor

LMS integration
AI Assistant # 3 - Mini Course Generator
Mini Course Generator has an AI Assistant that gives you a shortcut to the course creation process. All it needs is a short description, and the magic of AI steps in to give you a captivating title and a meticulously organized course outline.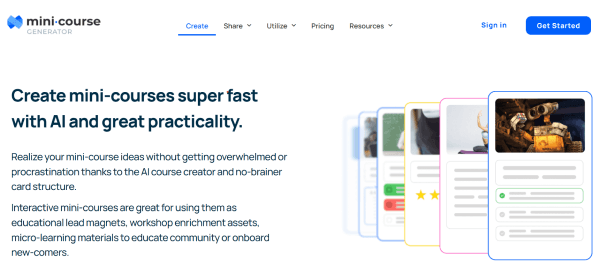 This AI tool also empowers you to improve your current courses with ease, allowing you to insert images, make text adjustments, include quizzes, and more. With a handful of straightforward choices tailored to your preferences, you'll end up with a precise and detailed mini-course.
Cost: Free; Premium starts at 15 USD monthly
Key features:
AI-powered course builder

Interactive microlearning
AI Assistant # 4 - Adaptemy
Adaptemy is your go-to expert for adaptive learning. This means that with this AI assistant app, you can create courses that are distinctly tailored to the learning journey of your team.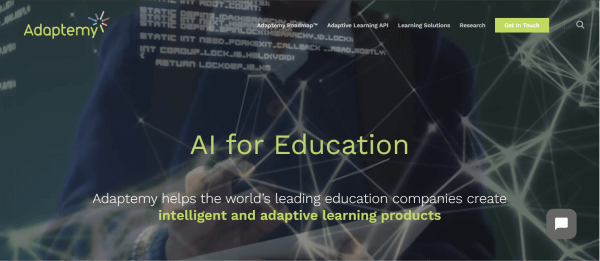 With AI-driven observations, Adaptemy proposes customized learning routes for each individual member of your team. Its AI course creator even takes things up a notch by suggesting learning materials to tackle areas that need improvement.
Cost: Contact Adaptemy
Key features:
Adaptive learning

Customized learning
AI Assistant # 5 - Courseau
With the combined powers of GPT-3.5 and GPT-4, Courseau simplifies the process of creating mini-courses. Just offer a brief course description, and this no-cost authoring tool takes the reins with an awesome course complete with AI-assisted transcription.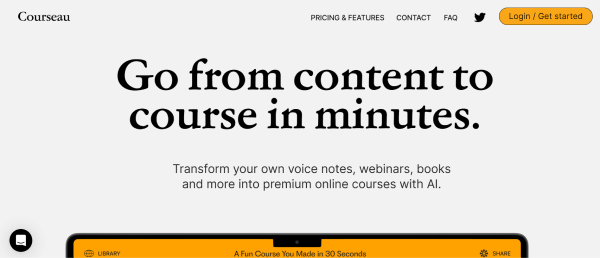 But, the courses you make here are for personal and testing uses only. A subscription fee is required on this AI course creation platform to publish or share your training content and unlock premium features like analytics and branding.
Cost: Free; Mini starts at 39 USD only
Key features:
AI Assistant # 6 - CourseAI
CourseAI distinguishes itself from other AI assistants by its user-friendly AI-driven course creation tool. This feature is designed for individuals lacking design or instructional expertise.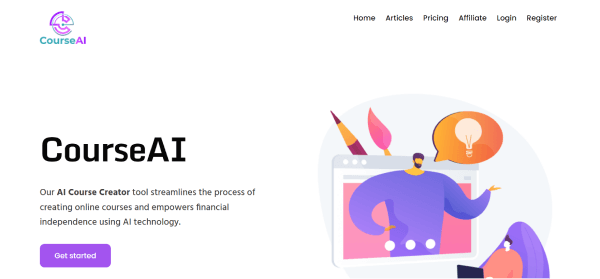 All that's required is to input your course topic, and the AI course generator takes the lead with a title, an outline, and complete training content. You can elevate your courses by integrating pre-made video scripts and voiceovers and incorporating quizzes and assessments throughout your training materials.
Cost: 29.99 USD monthly
Key features:
AI Assistant # 7 - Teachable
Teachable's AI-driven course curriculum generator lets you input a course concept and receive an outline within seconds. From there, you'll have a well-structured course overview that gives you a glimpse into the potential flow of your course.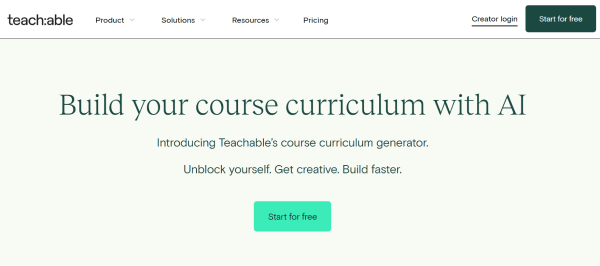 Then, you can seamlessly import your outline into Teachable's course builder, where you can customize your training materials. This AI assistant also has an AI quiz generator, simplifying the process of developing engaging quizzes with just a single click – a genuine time-saver!
Cost: Free; Basic starts at 39 USD monthly
Key features:
AI Assistant # 8 - Sana
Sana delivers tailor-made learning experiences with interactive components, collaborative development, and actionable insights. Its artificial intelligence assistant excels at generating questions, explanations, visuals, and even constructing entire courses from the ground up.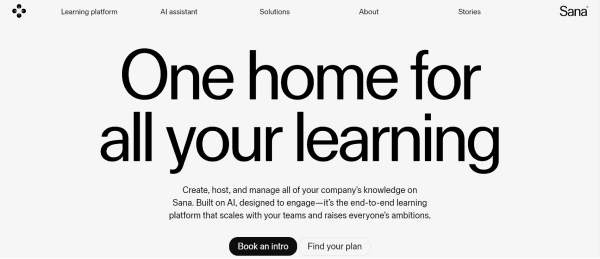 You can also organize learning initiatives with live collaborative sessions or individual self-paced courses. Sana even extends its reach by conducting comprehensive searches across all the applications integrated within your business infrastructure, readily addressing any inquiry.
Cost: 7200 EUR annually
Key features:
Collaborative learning

Course building

Self-paced lessons
AI Assistant # 9 - Kajabi
Kajabi's AI Creator Hub is a comprehensive toolkit of AI-driven resources for developing and launching online courses. It has a range of tools for building course structures and generating lesson materials.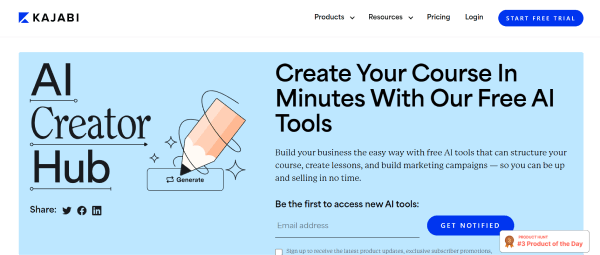 The tools embedded in this AI course generator draw their power from OpenAI's GPT-3 language model. This makes it feasible to generate courses within minutes, even for those who lack technical expertise.
Cost: Starts at 119 USD monthly
Key features:
AI Creator Hub

Online courses

GPT-3-powered
AI Assistant # 10 - Pictory
Pictory employs advanced AI technology to automatically extract valuable insights from your meetings and webinar recordings. Through the power of AI, Pictory effortlessly transforms those clips into compelling videos.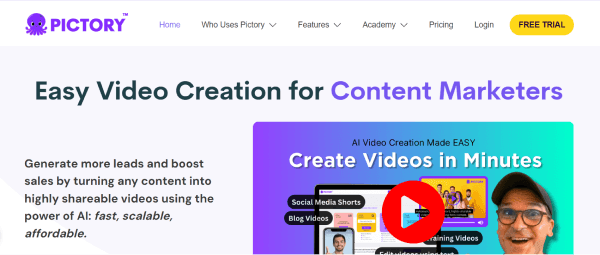 Its AI assistant seamlessly integrates stock footage, music, voiceovers, and more. It even includes accurate and timely captions in your videos, eliminating the need for expensive outsourcing or manual transcription work.
Cost: Free; Standard plan starts at 19 USD monthly
Key features: