Education, be it academics or corporate training, is swiftly getting more and more learner-centric with passing time, which is a fantastic thing. The learner should be at the center of learning, and how that learning is delivered should be adjusted according to the preferences of the learner.
What is an adaptive learning platform?
Adaptive learning is a strategy used in eLearning nowadays, although it has been in existence since the late 1950s. Adaptive learning works exactly how it sounds like because it adapts the eLearning content according to the learner's choices and performance.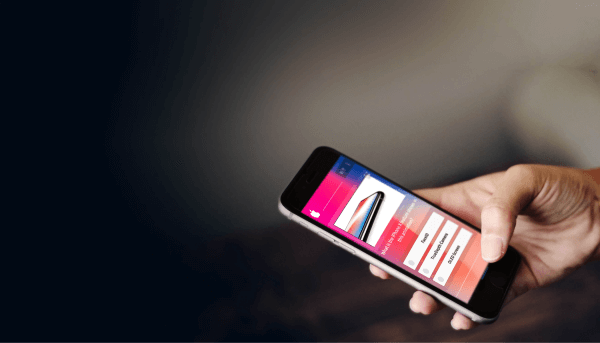 Why should we use adaptive systems in learning?
Adaptive learning is not a "supplement" to teaching but a different way of undertaking educational efforts that involve self-regulated learning. By using adaptive systems in learning, individuals approach problems in their own way, understand ideas at their own pace, and respond differently to multiple forms of feedback. Effective teachers nurture an individual sense of wonder and encourage students to explore the different applications of the knowledge and skills they have learned. The purpose of this type of learning is to move away from standard "lesson" teaching towards a project-based form of learning. Lessons no longer have to be designed in just one way, which is characteristic of traditional education systems.
This means that the adaptive system helps, updates, and stores student information to tailor the format, teaching content, teaching objectives, and feedback to individual student characteristics. Adaptive tutoring systems store data on each student's knowledge, answers, and mistakes and thus shape the student model. In this way, the intelligent adaptive system focuses on the student's needs and provides the opportunity to evaluate learning based on a personal learning model. In contrast, the learning management system focuses on teaching content intended for learning as well as administration which is an integral part of the service in such systems.
Cognitive science suggests that students better understand the core of the subject and experience a deeper understanding when learning emphasizes depth rather than the breadth of knowledge. This approach helps individuals invest in their learning and learning becomes a habit, rather than being viewed as an activity they are forced into. Effective teachers regularly allow students to choose the types of experiences they want for further learning. This nurtures greater student autonomy and inspires individuals to take control of their own learning. Motivation and the ability to learn independently are crucial for personalization as it reduces dependence on the teacher and traditional teaching style.
Start Using adaptive learning for your employees with EdApp LMS
How is adaptive learning different?
Most learning models are fixed and every learner is given the same standard course to complete. However, we know that not all learners are the same. They are different in age, tech-proficiency, and learning styles. Adaptive learning continuously collects and analyzes student data to automatically change what a student sees next, thus completely personalizing the learning experience for the learner.
What is an adaptive learner?
When each employee is flawlessly trained, the organization meets its business goals more efficiently and swiftly. Understanding the benefits of adaptive learning, which are manifold, will help you grasp its importance.
Adaptive learning is the delivery of custom learning experiences that address the unique needs of an individual through just-in-time feedback, pathways, and resources, rather than providing a one-size-fits-all learning experience. It has its origins in the artificial-intelligence movement and began gaining popularity in the 1970s. At that time, it was commonly accepted that computers would eventually achieve the human ability of adaptivity. Back in the '70s, the main barrier was the cost and size of the computers, rendering the widespread application impractical. The start of the work on adaptive and intelligent learning systems is usually traced back to the SCHOLAR system that offered adaptive learning for the topic of the geography of South America, with a number of other innovative systems appearing in the next five years.
How to design adaptive learning?
The modernization of the educational process has occurred as new hardware and software tools are already available in many schools and it can be expected that teachers will be motivated to use new technologies to improve their teaching. Furthermore, adaptive learning is implied as a new way of knowledge sharing and transfer.
The new adaptive methods are an alternative to the classical educational method, according to which learners are in a passive position and are often not motivated enough to learn. This would put individuals in an active position and give them a chance for individual work, under the guidance of the mentor.
The purpose of adaptive educational technology is to help increase the success of education and the learning process, which means:
Focusing on the student. Getting to know the student's disposition of personality, such as preferences, interests, activation of certain cognitive processes, and abilities.
Achieving set educational goals. The goal of education determines the contents, organization, methods, implementation methodology, and evaluation criteria. The goals of education and teaching are subordinated to the general goal, which is elaborated according to the period in which it can be achieved. The goal determines the content, the content determines the methods, techniques, and means of teaching.
Improving the quality and quantity of student learning. The organization of work and teaching significantly affects the character of students who will meet the needs of the digital society. With the use of modern educational technology, the functions of teachers become more complex and require more work and effort, but all this is compensated by achieving better "quality of students".
Organization of forms, means, and methods of work. Effective teaching that improves students' thinking activity is enriched by teaching forms, methods, and tools. Active participation, independence of students in the acquisition of knowledge and their application is conditioned by a combination of forms of teaching, the introduction of new methods of work, and the use of classical and modern teaching aids.
Evaluating student work. The basic task of evaluation is to determine to what level the goals of education have been achieved. It implies only what makes the development of a person more complete and conditions his progress. In addition to this general statement, the goal of the evaluation is to discover possible problems and take appropriate measures to eliminate them.
Adaptive learning platform examples
There are several examples of Adaptive Learning Technologies, such as Prodigy Math, which teaches early math skills to children. ClassK12 and Oli are two other examples that cover math, grammar, and geography lessons to young learners, while ALEKS targets university students to teach them math, science, and business. IKnow, another learning experience platform, focuses on teaching east Asian languages. Meanwhile, EdApp is a prime example of an adaptive learning platform, enabling a learning continuum through its continual learning support for users. Lessons are easily editable, meaning that learning and development managers can edit and add information based on the current climate.
Why is an adaptive learning platform important?
Adaptive learning is important because it has the potential to revolutionize corporate training as we know it. Its ability to adapt to each employee's learning needs means that it is the ultimate learning tool, and leaves very little room for error. Let's have a look:
1. Laser-like Focus on Learner
Well, it doesn't get any more focused than this. Adaptive learning is meant for the individual learner. The algorithms in an adaptive learning system offer personalized feedback and change according to the learner's responses. This means that each learner's learning experience is unique.
2. Unique Learning Paths
How exactly is each learner's learning experience different, you might ask? Well, the data that the adaptive learning system collects from the learners is used to personalize goals, learner content, and an effective learning path for each learner. The learning path, thus, is the chosen route taken by a learner through a range of e-learning activities, which allows them to build knowledge progressively. This allows them to master the topic of their choice in any way they desire.
3. Eliminates Irrelevant Learning
In standard courses, the learner has to go through each topic in the course, regardless of whether they have already mastered it, leading to wasted time. Adaptive learning, on the other hand, helps learners focus on the areas or topics they're weak in, and focuses on strengthening those. As it is able to track a learner's responses, it knows which topics the learner is good at, and which topics present a tough task for them.
4. Boosts Learner Confidence
When learners understand that the whole learning experience is centred around them, they need not worry about missing out on certain areas/topics. The adaptive learner will make them repeat it unless and until they're masters in each topic. This reassures the learners, boosting their confidence.
The amount of promise that adaptive learning shows, you can be sure that it is here to stay. It is already used in a number of successful organizations for employee development, as well as a number of fields outside of education and learning. Adaptive learning will only continue to improve, as it is still a relatively new technology. Its potential is tremendous and is bound to be a successful element to implement in your corporate learning program.
EdApp adaptive learning platform
EdApp is a prime example of an adaptive learning platform, enabling a learning continuum through its continual learning support for users. Lessons are easily editable, meaning that learning and development managers are able to edit and add information based on the current climate. Adaptive learning platforms, like EdApp, are essential in this technological age due to the constant changes and trends in industries.
You may also be interested in our article about blended learning.
If you would like to learn more about how to use the most effective adaptive learning platform!
If you'd like to know more about how EdApp's mobile elearning platform can help your internal training practices, get in touch at enquiries@edapp.com. You can also try EdApp's Mobile LMS and authoring tool for free by signing up here.