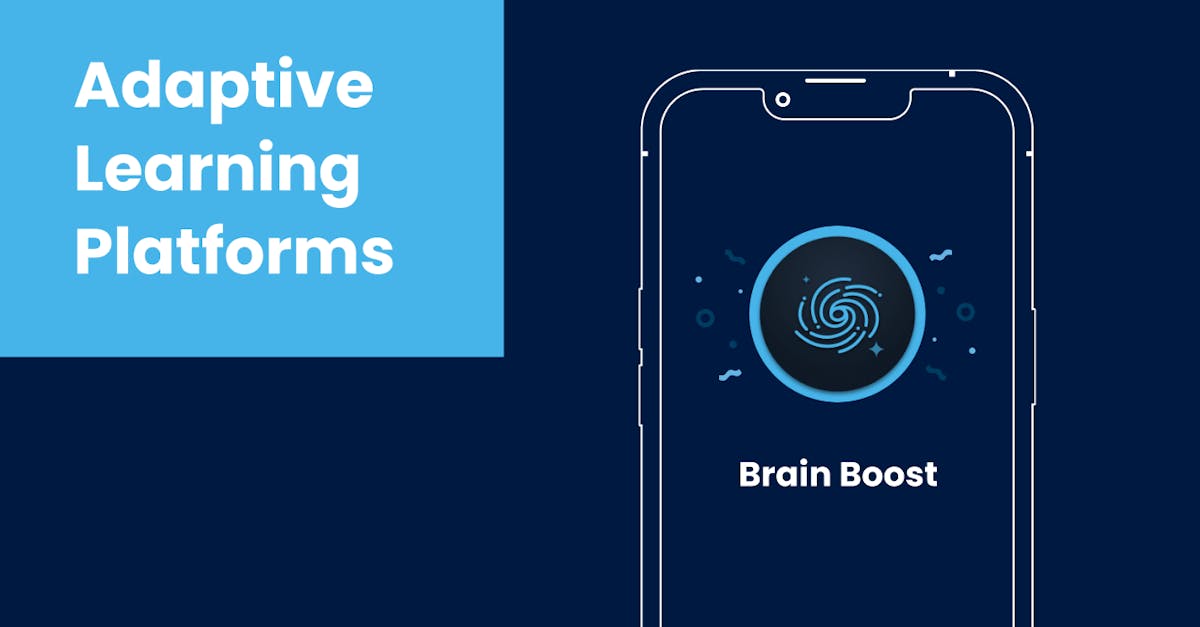 Adaptive learning is a strategy that employs algorithms and artificial intelligence to organize learner engagement and deliver personalized resources and learning activities to meet each learner's individual needs. Using adaptive learning platforms will ensure continuous learning and skills improvement for your workforce.
Adaptive Learning Platform #1 – EdApp
EdApp is an adaptive learning platform that's packed with features including Brain Boost. Brain Boost, EddApp's spaced repetition tool, eliminates the issue of knowledge retention. With automatic, personalized follow-up tests, Brain Boost enables learners to retain new information better. It will question them on the items they got in a course but will focus more on the ones they got incorrect. The activities are personalized for each student and each session's schedule and content are determined by the individual and the responses they supplied in prior sessions.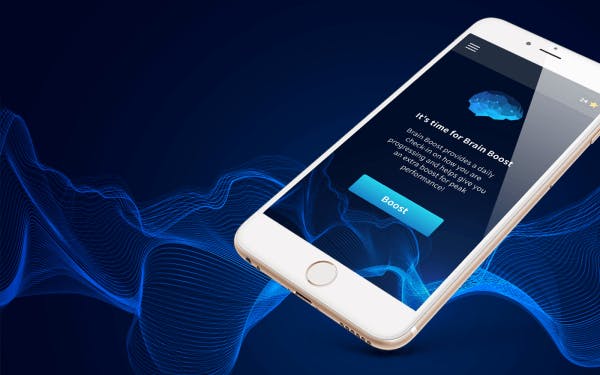 As a course creator, you can detect learning gaps for individuals and teams using this program, which includes comprehensive reporting. Additionally, the platform is mobile-friendly, so your learners can take this adaptive learning platform with them on the go. This mobile-friendly adaptive learning platform also uses gamification to motivate learners in a way that feels natural to them, while making sure they genuinely enjoy lessons. The software is compatible with both Android and Apple devices while remaining perfectly formatted within any computer-based web browser. This gives you total flexibility when it comes to lesson delivery. 
And as a bonus, if
Price: Free
Features: Gamification, Mobile-friendly, spaced repetition
Adaptive Learning Platform #2 – Adaptemy
To develop strong and effective learning experiences, connect your learning platform to the Adaptemy Learning Engine. You can improve your learning products with this adaptive learning platform. Integrate their learning engine into your existing ecosystem to provide your learners with world-class customized learning and insights for your teachers. Adaptive learning solutions, such as Adaptemy's adaptive learning platform, can let you create considerably more powerful products and learning experiences with your existing learning platform and content. With this app, you may use data to better understand your students. You gain a better understanding of your subject as well as your students' learning paths and have your products react to the demands of your students in real time.

To use Adaptemy to adapt your existing learning experiences, you'll need to:
Make a curriculum map and add information to it.

Use xAPI standards to stream your learning data to our engine.

Create tailored learning experiences in your platform by utilizing learner profiles and recommendations.

Continue to make improvements to your products based on data from learning analytics.
Price: Contact for quote
Features: xApi, tailored learning, reporting
Adaptive Learning Platform #3 – Knewton
The significance of this New York-based adaptive learning platform, which was founded in 2008, can be summed up in one word: data. If knowledge is power, Knewton is aiming to provide as much information to higher education educators as possible. Their learning analytics provide educators with information about which sessions stick and which don't. Knewton extracts additional information from course materials in order to determine which content is most effective and to communicate how learners engage with the materials so that they may be updated and enhanced. Knewton's enterprise solution is so effective that they've formed 23 agreements with major education companies and schools in the last seven years. Knewton's new software, Alta (released in January 2018), will make its system more available to educators all across the world.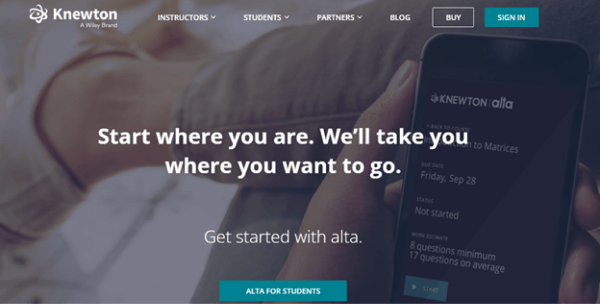 Price: Contact for price
Features: Adaptive, personalized, data-driven
Adaptive Learning Platform #4 – CogBooks
CogBooks develops adaptable, low-cost products that drastically enhance course outcomes by giving one-on-one support to all students, whether they are taking classes in a classroom or online. While students benefit from a personalized path through their education and assignments that arrives "just in time at just the right level," their adaptive learning technology delivers vital insight that allows educators to focus on what they do best: teaching.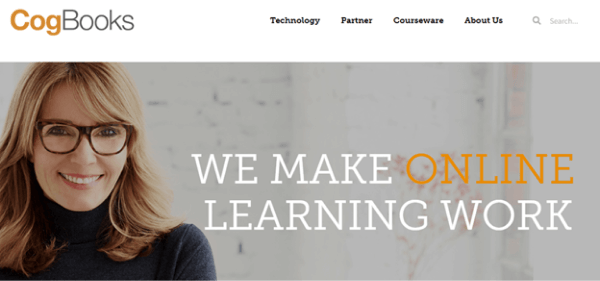 Anyone may navigate the CogBooks adaptive learning platform which is similar to exploring an online version of a textbook that dynamically adjusts to each learner as they advance through their given course material. The course will always be there for you and your learners, whether you're on campus or remotely, and from any device because it's hosted on the AWS cloud platform. CogBooks adaptive technology measures and responds to each activity as a student moves through the content supplied by their instructor, keeping students engaged and on the proper level. CogBooks can deliver the best materials for that point in time when mixed with data from thousands of other student engagements.
Price: Contact for quote
Features: Adaptive, Cloud-based
Adaptive Learning Platform #5 – Realizeit
Increase the impact of one-on-one learning encounters throughout the entire company. It is made possible via Realizeit. Using the Realizeit adaptive learning platform, create 1:1 personalized learning paths. This self-learning engine adjusts to the changing abilities of each learner and regulates its own performance in terms of accuracy. The platform continuously assesses each learner's knowledge and abilities in order to map, shape, and drive a customized learning experience that allows teachers and trainers to change and tailor their approach as needed, and to achieve learning objectives in a measurable manner. Realizeit will cater to your workforce and academic requirements. Teachers and workforce trainers have access to information on what their students know and don't know. It actually allows educators to personalize their training to assist each learner to achieve their full potential. Leaders can change their approach to training and learning from one-size-fits-all to one that is more optimized and personalized. Additionally, creators construct and develop a more powerful educational experience that fits the needs of learners and helps them succeed.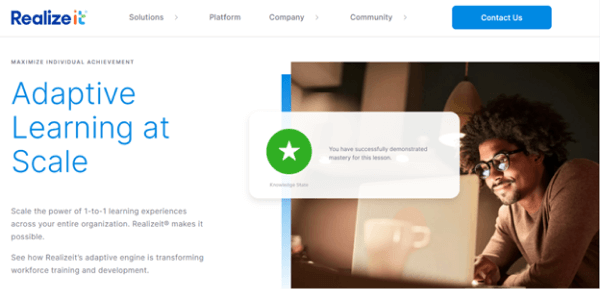 Price: Contact for price
Features: 1-1, customizable,
Adaptive Learning Platform #6 – Smart Sparrow
In 2011, a research group in Australia (the Adaptive Learning group) created Smart Sparrow. The adaptive learning platform, situated in San Francisco, specializes in adaptive and engaging learning experiences. Though many students find online learning appealing because of the versatility and accessibility it affords, Smart Sparrow discovered that the process of online learning often turns students and teachers off. As a result, the platform simulates the in-person experience for students, allowing them to engage in as much hands-on learning as possible. Half platform, half service, the service provides educators with both the platform and the assistance they need to construct their plans and educate students according to learner feedback. Many adaptive learning technologies rely on algorithms that eliminate specific personalization for instructors, making this a unique differentiator.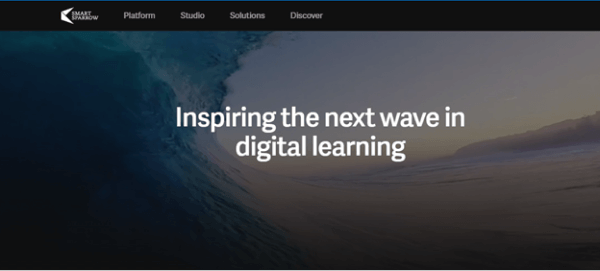 Price: Contact for pricing
Features: In-person  simulation, hands-on
Adaptive Learning Platform #7 – Pearson Interactive Labs
Students participate in genuine scientific settings, receive expert feedback, and prepare for a physical lab all while on the go with Pearson Interactive Labs. Students gain knowledge from real-life events that relate them to the lab. This adaptive learning platform boosts users' scientific comprehension by showing them how to learn from their mistakes rather than just receiving the correct answer. Each lab allows students to form hypotheses, gain hands-on experience, and practice critical thinking. In post-lab sessions, students can collect, examine, and visualize data and report on their observations using Interactive Labs. The Pearson platform provides learners with innovative tools or a hybrid-lab alternative by replacing in-person wet labs. Instructors give students customizable tasks that are adapted to their specific needs. Students will not only learn how to master different techniques from textbooks, but also from real-life experiences. Students will be guided in a risk-free environment by instructors who will encourage them to learn from their mistakes to increase their scientific knowledge. Students will learn how to construct scientific hypotheses and apply their knowledge to their studies with the help of guided feedback.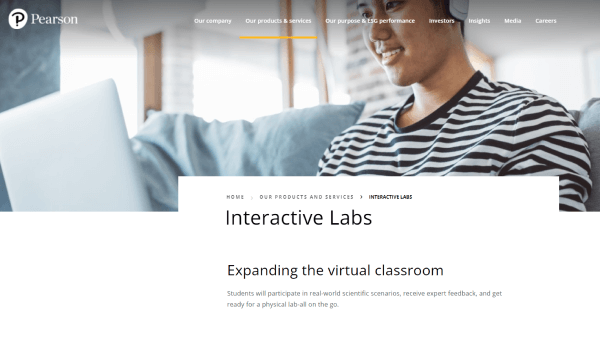 Price: Contact for Quote
Features: Adaptive, Scientific, Hybrid-lab
Adaptive Learning Platform #8 – Adaptive Learning
Every firm can benefit from Adaptive Learning's adaptive learning technology, which allows for tailored learning. With this adaptive learning platform, you save a lot of time on staff onboarding, learning safety, security protocols, and certification with their adaptive learning. The self-learning mechanism of the platform provides immediate value. It improves learning outcomes, reduces expensive schooling time, and boosts revenue. This Adaptive learning platform includes seamless integration. Adaptive learning can be made to function on any educational platform using this service. Implementation is simple and quick. As a plugin to your learning environment, self-learning Artificial Intelligence for individualized education integrates easily and fast with your other programs. It's a plug-and-play solution that allows existing learning environments to be personalized. It adapts the complexity of a question based on the answers a student provides on the fly, taking into consideration reaction times. Artificial intelligence uses this data to figure out and anticipate how quickly and at what level someone learns. This enables the most appropriate and personalized material to be provided. To execute real and fully individualized learning, a lot of content or a lot of questions are required. This material can be readily generated using the platform's artificial intelligence and algorithms.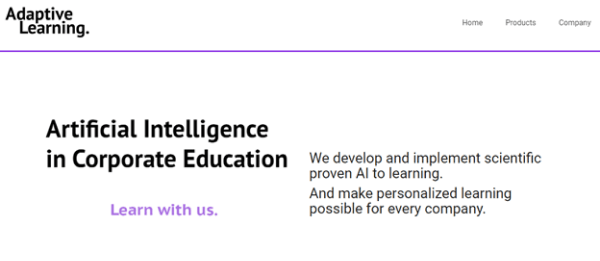 Price: Contact for pricing
Features: Plug and play, Adaptive, Time-saving
Adaptive Learning Platform #9 – Design Digitally
Workplace learning should be matched to the organization's challenges and goals. Through professional consultation, state-of-the-art online training platforms, and long-term devoted support of creative and immersive digital training solutions, Design Digitally will teach, inspire, and excite your organization's staff. This adaptive learning platform creates personalized digital training solutions for your employees that are backed all through the life cycle and tracked using statistical data to help you make more informed future training decisions.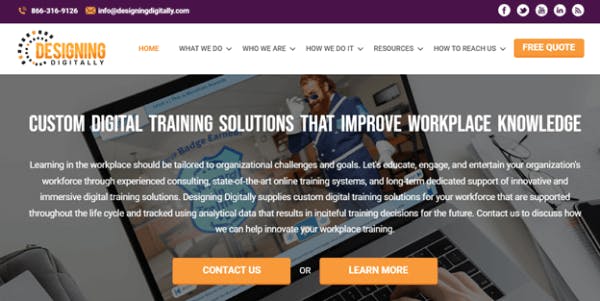 The team at Designing Digitally collaborates with your company strategically to design employee performance enhancement solutions in the corporate learning arena. You will fulfill your learning and development needs by teaming with Design Digitally's team to create technology-enhanced, imaginative, and scalable learning solutions customized to produce the particular results you require. The digital learning solutions are fully integrated with xAPI tracking, allowing you to quantify and evaluate the entire impact of your training solutions. You can ensure access to the crucial data necessary to fulfill and expand your training programs consistently and effectively by using the KPI reporting dashboards provided by the Design Digitally team. The platform is not totally hands-off as you have to communicate with the Design Digitally team.
Price: Contact for quote
Features: Collaboration, Personalized training
Adaptive Learning Platform #10 – Impelsys Scholar ALS
Using the power of AI, Scholar's adaptive learning platform allows you to design individual learning experiences for students. This is a learning system that adapts to learners, similar to other adaptive learning platforms. The platform ensures that students can not only quantify their learning progress but also build valuable skills for self-monitoring and diligence by allowing them to trace their learning trips. You may improve the learner experience by personalizing material and creating individualized learning experiences with this software. Students' learning experiences can be customized based on their talents, weaknesses, and existing mastery. The platform gives useful insights to course designers like you. For both learners and course administrators, you'll get through reports and insights. For enterprises, the platform has a team with the necessary knowledge, a robust technology stack, and well-oiled processes to help you achieve your objectives. This tool allows you to conduct simple and complex searches using parameters such as keywords, publication date ranges, phrase matches, author, open-access type or restricted access type, and so on.

Price: Contact for pricing
Features: Adaptive, customizable, reporting