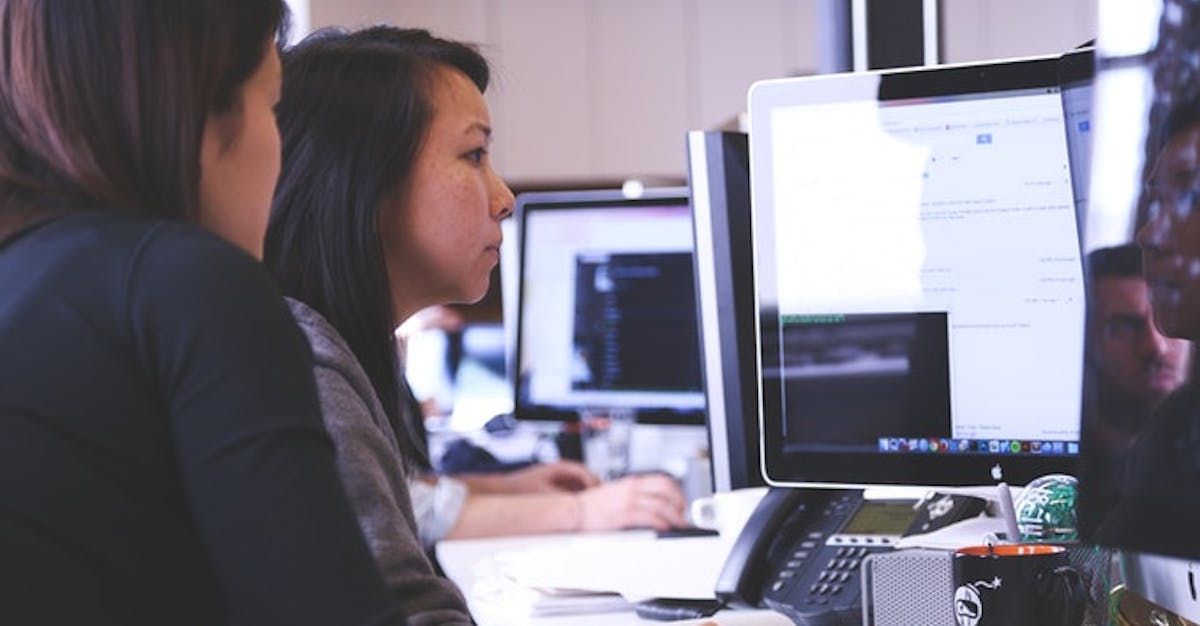 You can't always hire trained employees, or someone who has the exact set of skills that you are looking for at a particular job. That's why using on the job training methods, training program examples, and employee orientations are important. When you hire someone who is a quick learner and adaptable, then it is easy to train them to learn the specific skills that they need to know for your particular circumstances.
However, knowing the best training process to train employees is important. Otherwise, you might end up wasting time with techniques that are not effective. In this article, we will look into the best employee training techniques for employees and see how online learning management systems (LMS) can help in this process.
So, let's get started!
1. Online Training
One of the most accessible ways of training employees is over the web, which, as we know it, is called online training. There are all sorts of options for learning the various skills needed to do a particular job. But what if you need to put together your own custom online employee training and development course?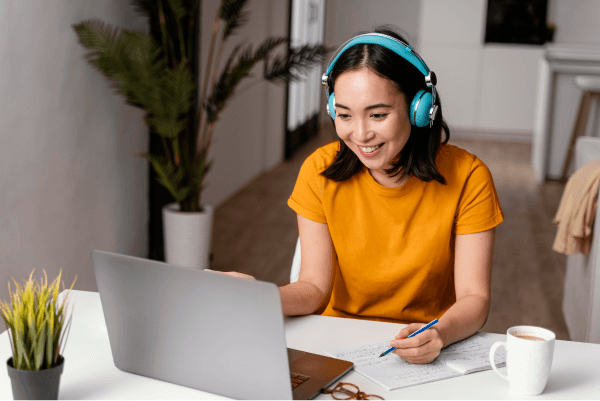 A good option for this is EdApp. With this learning management system (LMS), you can create your compliance training materials with minimal effort due to its intuitive authoring tools. Simply drag and drop the elements that you want to add to your course. You can easily present your learning materials along with test items, online discussions, and rewards.
In addition to being easy to create courses, it's also easy for your staff members to learn directly on their devices. That's because EdApp is also a mobile learning solution. Your trainees can easily learn on any device they are most comfortable with, maximizing the benefits of their on-the-job training.
2. Job Rotation
One of the most useful training methods for employees is job rotation. This is a technique in which a new hire is moved around between different roles in a company. This is a good effective training method because it gives the newcomer a deeper understanding of the various aspects of the company that has to come together to make the finished product or service that the company offers. For human-resources, they can use this example of training program as a new form of  employee orientation and new hire training session, letting new hires get a feel for each role in the company.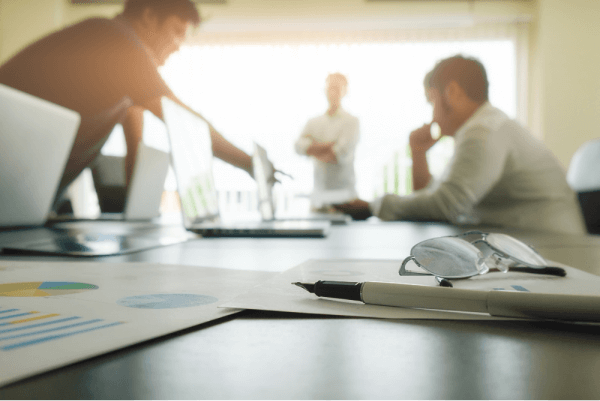 This can also help socialize the newcomer into the work environment. Social learning is important for an employee so that they can work together with others as a team. An LMS like EdApp is a great tool for taking advantage of social learning. It has features that include discussion boards and also support for video conferencing which you can easily set up using virtual classrooms.
Job rotation also works well with EdApp's spaced repetition functionality. Trainees can be reminded of previous things they have learned while rotated at a different job so that they don't forget what they have already learned. With these tools, alongside job rotation, your new employees will not only learn how to best do their job but also learn to work best with others in your organization.
3. Job Shadowing
Another useful type of training method is job shadowing. This involves an employee spending time watching another person do their job. For a newcomer, this can help them see what it is they are supposed to be doing. Even for experienced workers, it can still be good for them to do job shadowing because they can learn new techniques, practice their soft-skills, and see things from a different perspective.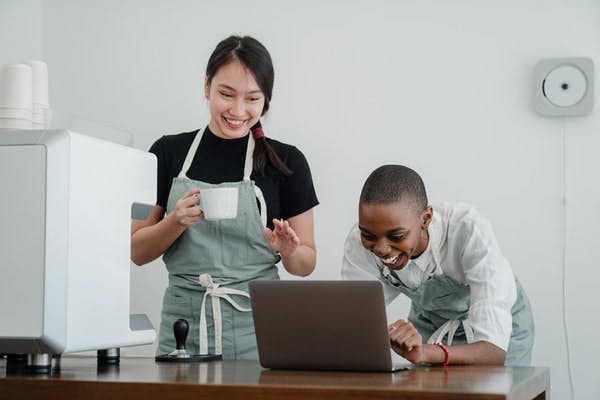 Job shadowing can be supplemented with additional activities to make sure that new employees are learning all that they can while shadowing. By making shadowing part of a larger course, you can evaluate how employees are picking up their new roles. EdApp offers all sorts of ways to evaluate trainees, including easily being able to add multiple question types into a course.
This also works well with EdApp's microlearning platform. That's because job shadowing might have some downtime if the trainee can't learn many new things from the person they are shadowing. Microlearning will help supplement their experience with small, bite-sized lessons related to what they need to know at their job. And with gamification, their lessons can feel more like games rather than mundane training and development. 
4. Mentoring
Mentoring is another on the job training method. This involves having a staff member take the initiative in the development of a new employee. The mentor will not only provide technical support but emotional support as well. This staff training helps the new employee both professionally and also by building their teamwork skills. The mentor, on the other hand, gets to practice their leadership and supervisor skills.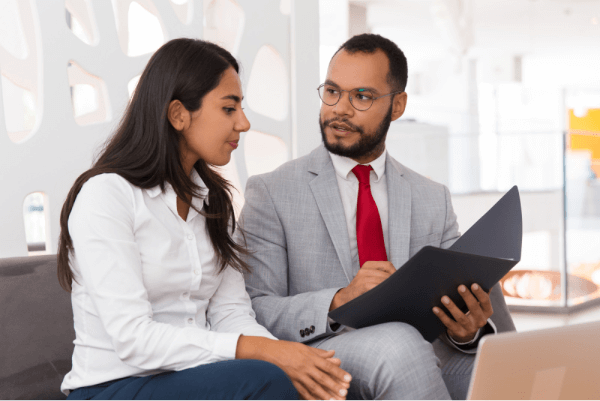 With EdApp, you can help turn your employees into mentors with some free courses. For example, the course called Mentoring is a good place to start because it not only teaches how to mentor but also how to be a good mentee.
Another course for mentoring is called Mentorship. This course consists of 19 lessons and teaches mentors how they can lead by example. Mentors will learn all sorts of things, including how to use positive reinforcement, how to develop trust, how to handle conflicts, and why teams sometimes fall apart. 
5. Coaching
Coaching is one more way in which new employees can be trained on the job. A coach can train more employees than a mentor and can be dedicated full-time to training and helps encourage employee retention. Coaches will be better equipped to train employees than a mentor can, and will often be subject matter experts that the new employee can turn to for technical information.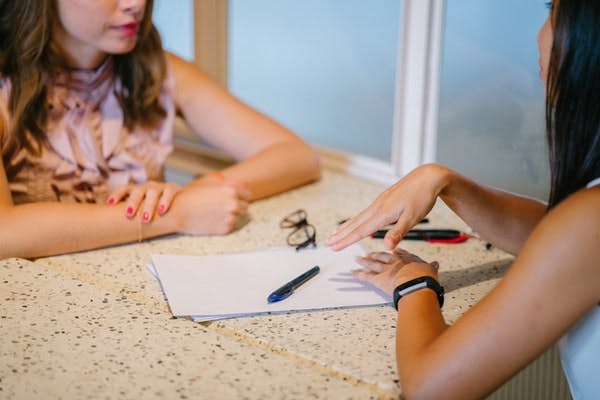 With EdApp, you can find pre-built courses for coaching, just as you did for mentoring. A good course to start with is Leadership and Coaching Management Styles. This course defines the leadership styles, shows how to implement different leadership styles, how to develop yourself as a coach, and best blended-learning practices for onboarding process.
Another option that fits in with today's remote work environment is Managing Video-Based Coaching. In this course, you will learn about virtual meeting etiquette, virtual coaching for leaders, and how to be a better coach with your knowledge and skills at your organization.
You have now seen several ways to conduct on the job training. We looked at coaching, mentoring, job shadowing, job rotating, and online training. Each has its advantages, and you should consider carefully which approach will work best for your organization. After learning all these techniques, which one do you think that you will try?
You might also be interested in: