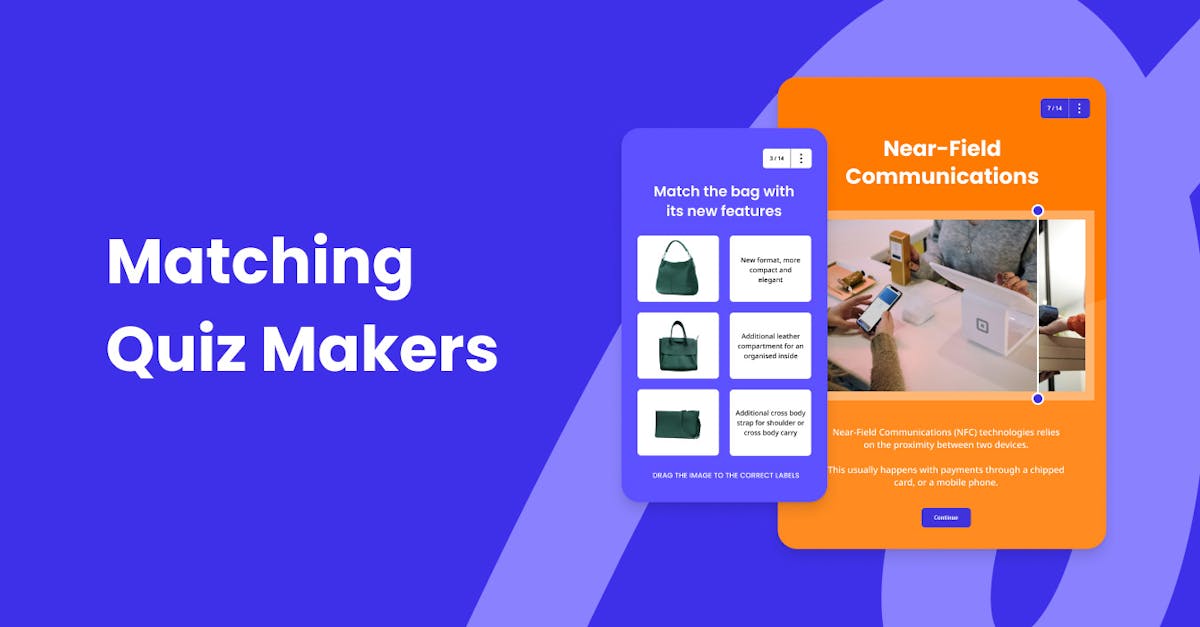 Matching quiz makers are used to create quizzes that are completed by matching the correct response with the question, picture, or prompt. This type of quiz is useful to quickly test for understanding of definitions and relationships. In this article, let's look at the top matching quiz makers to help you build them with ease.
1. Rapid Refresh (EdApp's Quiz Create Tool)
If you're looking for an out-of-the-box matching quiz maker, look no further. With EdApp's Rapid Refresh, you can streamline the creation of matching quizzes in just a few easy steps. To set up, all you need to do is fill out the provided spreadsheet with your questions and answers. Then with a click of a button, it'll be instantly transformed into a matched quiz that you can send out at daily or weekly intervals. From the learning management system, you'll also be provided with actionable reports and analytics that show which learners are struggling and in what areas. You can then focus on the areas where your team needs the most help.
On the other hand, If you're looking to include matching type quizzes in your lessons, you can choose from a wide selection of intuitively-designed templates like the vocab matching quiz and image matching that you can edit and customize as needed. There's no need for any coding or designing skills just to get you started. Just populate your content and watch them turn into beautiful interactive multiple choice quizzes that your learners will enjoy taking on their mobile app.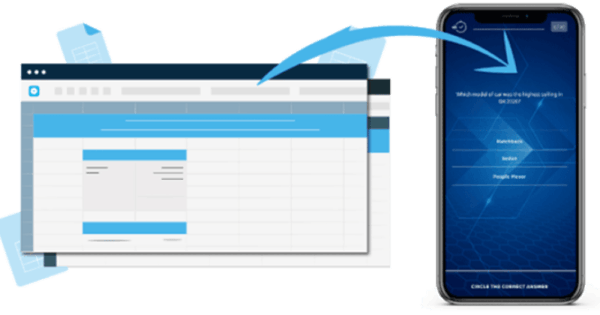 Price: Free
Features: Automated quizzes, Analytics, LMS, Customizable
Start Using The Best Matching Quiz Maker

2. Fyrebox
Fyrebox is a matching quiz maker that has multiple uses. You can create online quizzes that are picture or word-based and they can be used as marketing, learning submission, or information catering systems. The software calculates quiz results in real-time and they can be sent to you by email if you desire. You can link your Zapier platform with Fyrebox to connect over 500 applications and it can also be integrated with other contact management systems, such as Constant Contact, Vertical Response, Aweber, Klaviyo, Drip Infusion soft, Hubspot, Google Analytics, Sharp Spring, Mailchimp, and many more. After quizzes are completed, you can award the participants with easy to design certificates using Canva. Fyrebox is missing some features such as a course library and authoring tool to deploy courses to accompany the quizzes.

Price: 9/month
Features: Reporting, multi-language, multiple formats, mobile-friendly, market research, and more 
3. Typeform
The Typeform platform allows users to create multiple quizzes, including matching quizzes, conversational forms, and surveys in just a few clicks. These can be used to boost learner engagement, collect data, and also improve or facilitate learner retention. In addition to quizzes formulated with words, pictures can also be incorporated into the quiz material. A lot of free templates are available so it is quite easy to create quizzes with Typeform. One of the unique features of this matching quiz maker is called Logic Jump which allows quizzes to respond based on the answers provided by the user. For example, a quiz question deemed irrelevant based on the previous answer would not be presented to the quiz taker. Typeform offers different discounts to students and teachers based on the plans that are signed up for. Even though discounts are available, the platform could get pricey.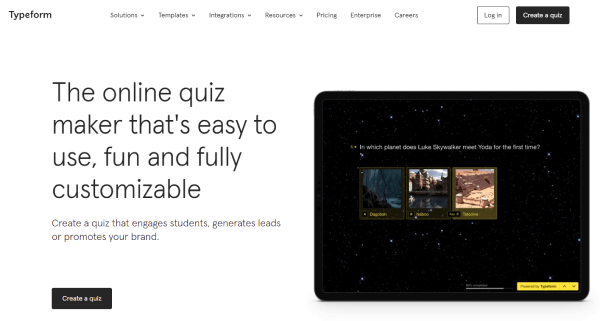 Price: Based on the plan, demo
Features: Quiz maker, Survey maker, Form builder, Poll maker, Test maker, Integrates with Slack, Google Sheets, Mailchimp, Zapier, Airtable, Google Analytics, Auto PilotAutopilot, HubSpot, and Salesforce
4. FlexiQuiz
The FlexiQuiz system provides an easy-to-use interactive user interface that allows quick creation of engaging and measurable tests customized for your specific needs. Luckily, no coding is required and no software download is needed as it is completely cloud-based, which makes it secure. This quiz maker is flexible enough and supports both synchronous and asynchronous learning which makes universities, small businesses, and schools use it. Aside from matching quizzes, there are eight other types of quizzes that can be created using FlexiQuiz. The platform has no way of providing lessons so additional software will be required.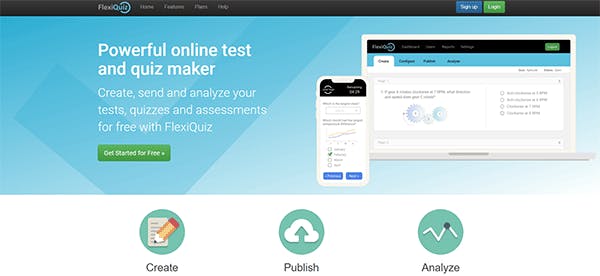 Price: 5-0/ month
Features: Intuitive user interface, Choice of question types and formatting options, Attractive design options, Flexible customization options, Custom grading, and scoring, Custom certificates, and more
5. Education.com
Lastly, you can also create matching quizzes with Education.com and it is quite easy to use as well. In addition to the quiz maker feature, you can use the site's worksheet generator to make printables that are educational, fun, and tailored. The options provided by the generator are fully customizable and can be used to create and boost engagement. There are multiple worksheet generators including one for math and a Sudoku game. The website also provides access to numerous lesson plans to help you with getting the knowledge out with less hassle on your part. The lesson plan library is focused on pre-K to the 8th grade. This point brings us to the not-so-good aspect of this website. Even though the tools work, they are more suited for kids learning and not for adults.
Price: -/month
Features: Worksheets, Games, Quizzes, Lesson Plans, Activities, Workbooks, and Exercises
Subscribe to our blog newsletter