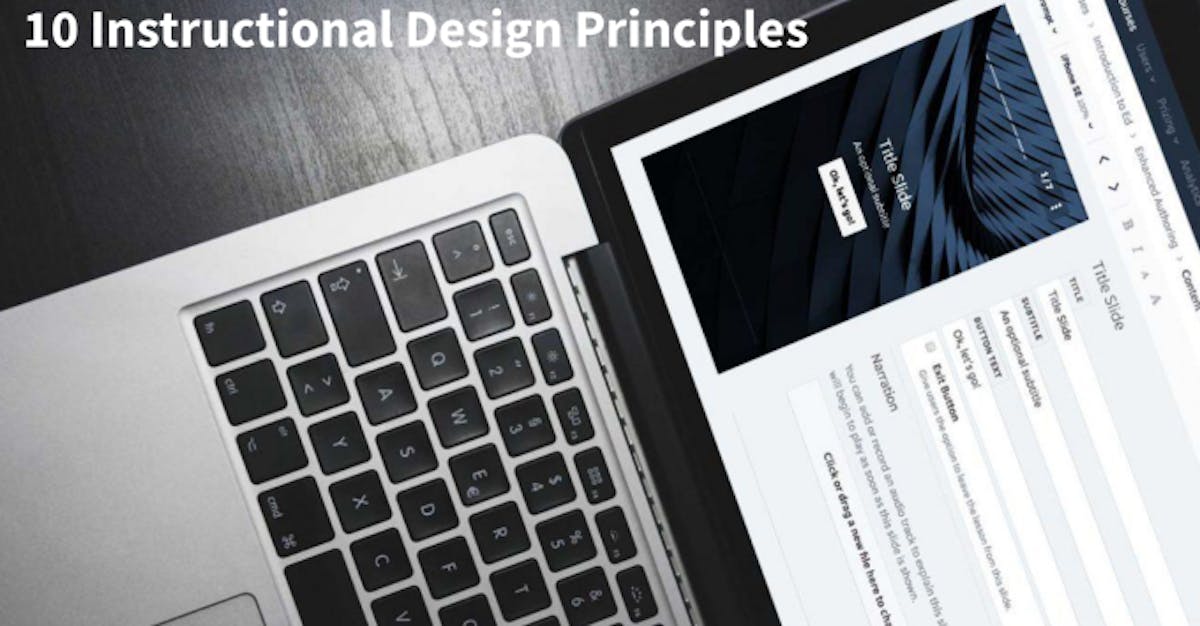 Following a set of instructional design principles is vital to getting information and knowledge into the hands of learners. It's the carefully curated design or learning experience that determines the needs of learners, defines end goals and objectives of instruction, and includes the designing and planning of assessments and tasks. Moreover, it's the creation of learning activities, experiences, and materials. The effectiveness of the learning and training relies heavily on how these materials are presented. To help facilitate this, a collection of instructional design models exist to help enable you to create the most meaningful and effective instruction for your teams.
Well-developed instructional technologies and strategies within the corporate world aid employers in delivering the best training material to their teams and resulting in positive and rapid learning outcomes. A strong instructional design plan keeps learners engaged, inspired, and informed. Let's take a look at the best practice instructional design principles to help you create the best instructional design plan possible.
1. Move at an appropriate pace
Presenting your learning content at an appropriate pace is key.  No one wants to spend countless hours completing dry, foundational knowledge and skills training or dull instructor-led training, so spacing content out in small, digestible increments is not only engaging but also effective. A great way to assure this is by introducing microlearning into your instructional design plan.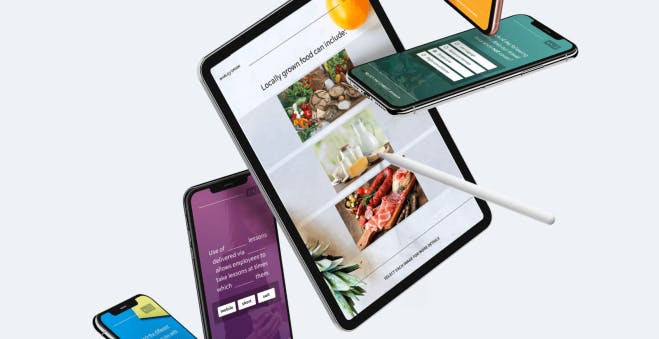 You should also consider what your teams already know about the content and go from there. If there is limited background knowledge, the type of background material will need to be more basic. In comparison, a more advanced set of learners may require less supplementary materials. As your teams work through m learning modules, it's also important to keep in mind that the learning and development should be progressive – meaning they are building on existing knowledge to lay a stronger foundation. 
Start Using the best Instructional Design Principles with the EdApp
2. Organization is essential
When learners are presented with stacks of papers and some seemingly unconnected video clips, they get lost in the process. Presenting the content in a way that is organized and easy to follow is essential.  A logical progression of content will your instructional designer, subject matter experts, and trainees as they go through the learning process.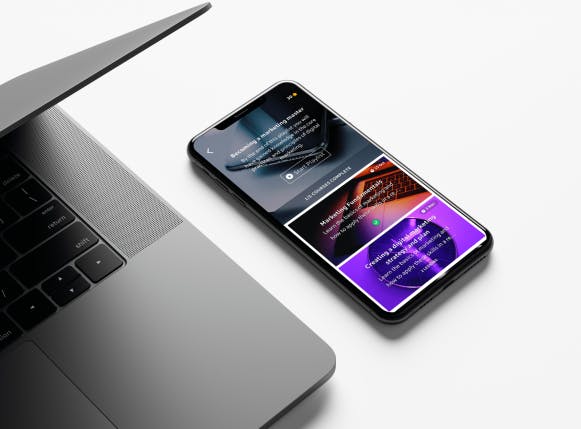 Having a clear elearning development path or structure for your learning design is important and selecting online learning platforms that support this should be a priority. Mobile-first learning management system, EdApp, includes a built-in playlists feature whereby you can easily lead your learners through the lessons in a certain order, similar to listening to your cultivated Spotify playlist or favorite record album. 
3. Make the content relatable 
If learners can relate to the content at hand, they can give the concept more of their attention. To help drive this, present real-life, authentic connections that make the information relevant to their lives.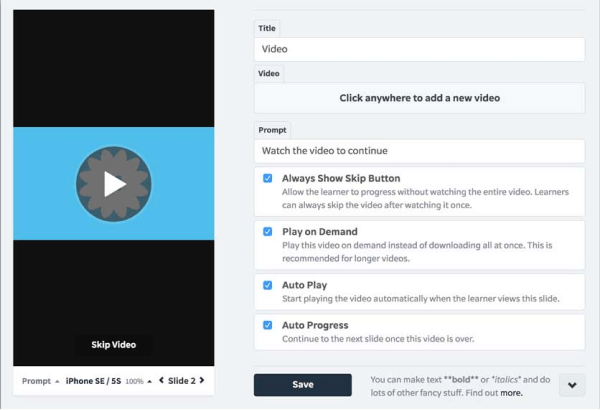 Using a variety of examples and varied formats keeps learners engaged and helps them truly internalize the material. A way to do this is by incorporating video, imagery throughout the text. Selecting a platform that hosts a collection of templates to facilitate this is ideal. 
4. Better learning outcomes
Community-based learning is equally important. Most learning by nature is a social process since the knowledge we need to succeed in society is embedded within a cultural context.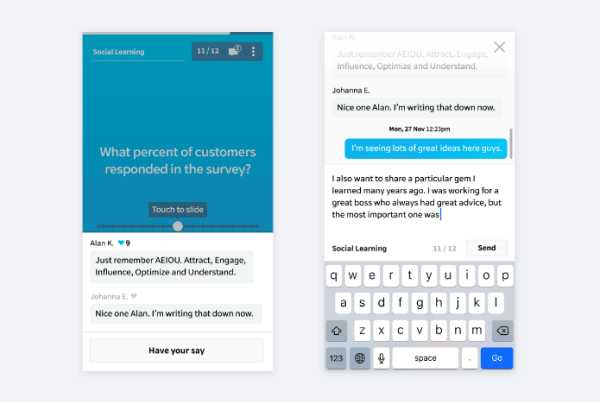 Incorporate social learning into your instructional design plan by introducing discussions or forums, which allow your learners to contribute, collaborate, and challenge their thoughts. This will increase the likelihood of knowledge retention and will spark a deeper look at your learning materials.
5. Spaced reviews
Asking someone to recall what they learned is a powerful technique used by instructional designers. It allows them to reflect, react, and respond to knowledge. Through this type of engagement, misconceptions can be clarified and new applications can be made between the content and its purpose.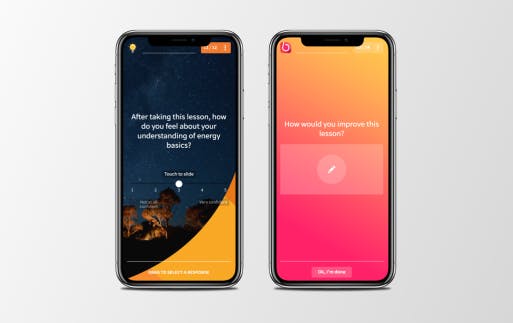 Well-spaced reviews or surveys can be built into the assessment process to spark reflection and also allow you to assess your learning structure, what your employees might be struggling with, or if there are any knowledge gaps. 
6. Be mindful of your audience
Consider the age range of your learners, along with their learning style when creating your lessons. More tech-savvy learners may find interactive learning tools and engagement elements easier to navigate than an older audience. Make sure that navigating through the course can be done with as little effort as possible. Make your navigational buttons and call-to-action elements clear as day to avoid any misdirections. When using gamification elements, your instructions should be clear and concise to avoid any confusion to learners. As instructional designers, it's your job to ensure a seamless learning experience for your learners, whether for blended-learning or purely online learning, which outweighs the creative elements in your lessons.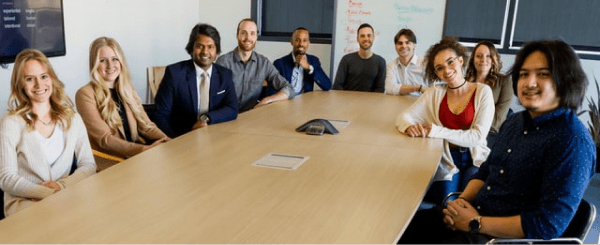 7. Keep it simple
You might think that placing every possible piece of information in your lessons helps save time and effort. On the contrary, overwhelming learners with loads of information only leads to a lack of interest and poor retention. Avoid adding unnecessary information to your lessons, as they can only distract learners from your core content. It's much better if you're able to explain ideas and concepts in just a few lines, when possible. That way, you'll be able to combat the forgetting curve and keep your learners engaged with their corporate training or compliance training.
8. Maintain consistency
Consistency in your lessons not only shows that they're well-planned but of quality work. Oftentimes, we tend to brush the little details aside, but they greatly impact the overall learner experience. Be sure to maintain consistency, whether it's through your tone and instructions, or the aesthetic elements, such as the font size and color schemes. Come up with a format that works with your content to ensure consistency in all your lessons' structure and follow it to the letter.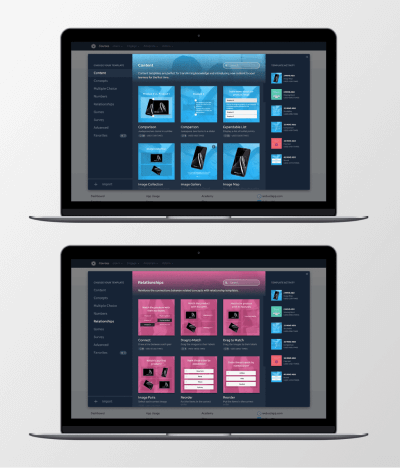 With EdApp's template library, you're sure that learners will experience consistency and familiarity with how content is presented. You can choose from over 80 intuitively-designed micro learning templates that cater to diverse teaching and learning methodologies.
9. Don't underestimate the power of visuals
Humans are visual creatures. We highly depend on visual cues to understand the world around us. Given this fact, it's in your best interest to leverage the power of imagery so your learners can better comprehend and associate with the ideas and concepts presented to them. Use relevant, high-quality visuals to explain and reinforce knowledge, especially for complicated topics. Another benefit of using visuals is that you will be able to give learners a short break from reading walls of text. Just keep in mind to only use them as necessary and not just as a filler or decoration for your lessons. By doing so, you'll be able to sustain your learners' interest and engagement with their lessons and prevent them from dozing off.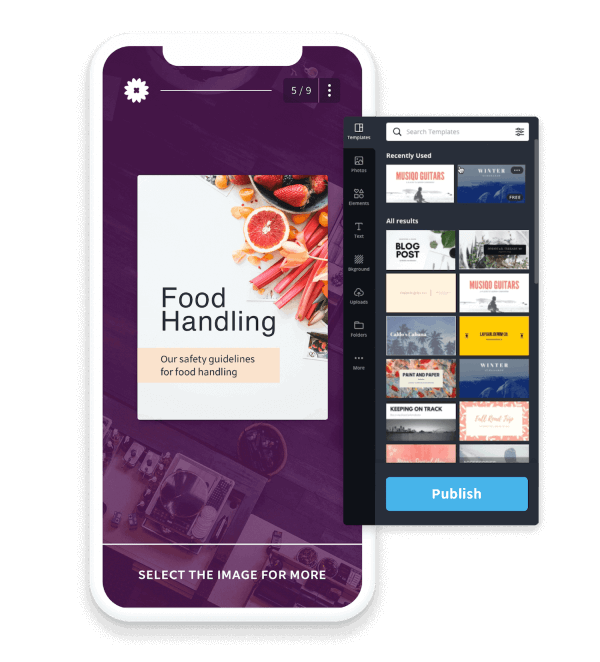 With EdApp, you can easily add images to your lessons through its ready-made templates or Canva integration. Since it's a learning management system that supports mobile learning, smartphone users need not worry when viewing visuals as they have the ability to inspect a high-resolution image on touchscreen devices, using multi-touch user interaction features like pinching to zoom.
10. Leverage gamification
Gamifiying learning puts the fun in training when used purposefully. Gamification elements, such as quizzes, games, and leaderboards dramatically increase engagement when learning doesn't feel like another boring task to accomplish. It's an effective way to combat the lack of motivation and boredom associated with learning work-related information. By embracing a gamified approach, you'll see completion rates skyrocket and have learners who look forward to their next training.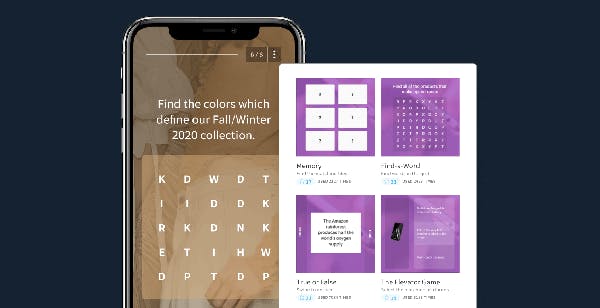 To implement this, EdApp has multiple templates with gaming elements like drag-and-drop, sequencing, matching game, and many more to make the elearning experience interactive and engaging for your learners.
Does this all seem a little too overwhelming?
Are you looking for a Learning Management System (LMS) that takes the stress and pressure out of instructional design? Luckily, EdApp has a team of instructional design specialists who have made it as easy as possible for you to create, deploy, and manage world-class, results-driven online training content.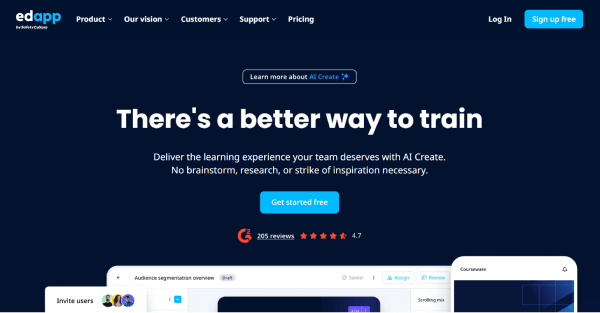 Navigating online LMS can be confusing. EdApp is 100% navigable from any device, so not only is it easy to access but it is also organized. Learners will find courses laid out in an easy-to-follow format.  To see how industry-leading clients are using EdApp, check out these testimonials. EdApp's world-class editable course library boasts hundreds of ready-made elearning courses made, ready for you to edit, brand, and deploy to your teams.
If you prefer to create your learning content from scratch, EdApp's powerful authoring tool with Canva integration puts you in charge of applying these instructional design principles to meet your company's unique needs. There isn't any prior coding or design knowledge needed which makes it a quick and easy process, where edits can be made in real-time and deployed to your teams within minutes.
Are you ready to get started? Sign up today at EdApp – for free. Well-designed courses hosted in a beautiful, interactive, and intuitive environment are literally at your fingertips.