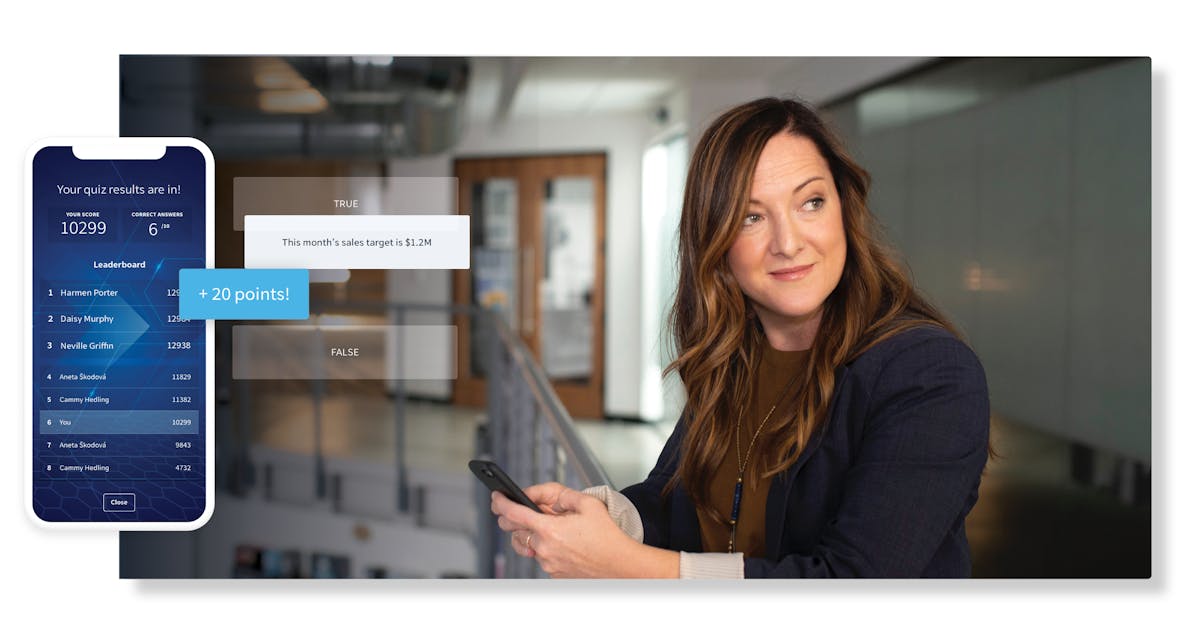 A month ago, we launched our latest feature – Rapid Refresh – to help you regularly check the understanding of your teams and reinforce content delivered in person, during training sessions, in meetings, or any other scenario that may benefit from your team's feedback.
Since launching, we have already seen some unique use cases with extraordinary results. Out of the many organizations that have introduced Rapid Refresh, discover 4 different ways to implement this free feature into your training.
#1 Refreshing learners on previous training – Retail
After migrating their existing content to EdApp last year, one leading retail organization is using Rapid Refresh as a pre-assessment pop quiz for their internal team and retailers before kicking off new training for the year.
To do so, their HR team collated all of their content since they first launched their first online training platform in June 2020, and were able to quickly launch Rapid Refresh quizzes to reinforce key learnings from these courses, offering prizing incentives to the top-performing learners.

Here is some recent feedback, straight from the retail organization:
"A great thing that came out of last year was setting up EdApp. Now we can just roll out training when we want."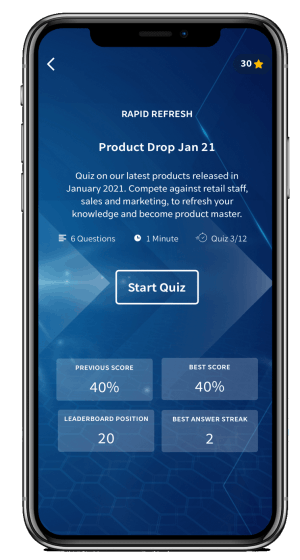 #2 Reinforce key learnings for certificate programs – Health
A global health organization is using Rapid Refresh as a knowledge check for their first certificate training rollout. The organization's training is a curriculum-based learning program with assessments and some face-to-face sessions. 
Due to their blended learning approach, the health organization needed a tool that would help reinforce key learnings for the certificate of field teams across all products and therapy areas.
Formerly, this health organization used a different learning partner. Although the product has similarities to Rapid Refresh, our feature was also able to provide:
More options for question templates 

Greater engagement through the use of leaderboards and branded certificates

Degreed integration to keep track of the learner's program progression

Single sign-on (SSO)

Mobile-first learner experience

Cloud-based translation

Greater transparency and reports on user activity, assignments, and course completion. 
#3 Strengthen product knowledge – Sales
This national sales organization is dedicated to helping distributors sell their products in Canada. Their team needed a mobile-first platform that would be highly engaging to their sales reps, and be able to provide a way to ensure each product is top of mind. 
The sales organization had previously leveraged the following EdApp features to ensure a high engagement and knowledge retention level of all of their products and of their rewards programs:
Real prizing

– Utilizing their own internal points system and awarding them via EdApp for completion of content. 

Automated and custom push notifications reminding learners to win prizes and completely new product content

Custom splash screen and banners

Invite codes

Cloud-based translation to provide both English and French learning experiences

Minimum score requirement on content to ensure high retention and comprehension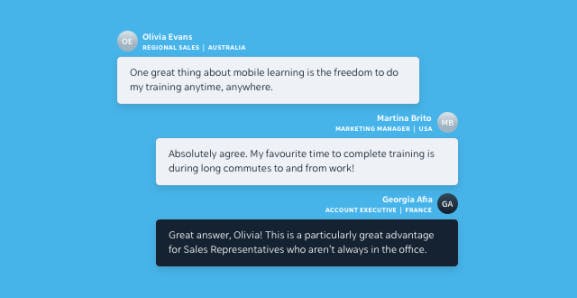 To further help their distributors recall key learnings and bring past products top of mind, the organization was able to quickly put together a Rapid Refresh quiz. The quiz was then continuously presented to their distributors with interactive slide questions taken from previous EdApp courses and popping them into our easy-to-use spreadsheet – all of which was set up in mere hours.
#4 Add interactivity to existing training – FMCG
This globally-recognized FMCG organization needed an interactive training refresher for their teams. Several courses had been released to their teams over a year ago, and they previously did not have a system in place for learners to review previously completed training outcomes.
To support their need to reinforce their learners' training, the organization was able to quickly convert the existing training's core messages into a Rapid Refresh quiz. They were able to customize the quiz using our Canva integration and had it ready to deploy in just 3 hours. Their learners respond very well to our Leaderboards feature, and the Rapid Refresh leaderboards were an important part of ensuring an interactive experience.
Although Rapid Refresh is in testing mode at this global FMCG organization, internal leaders in other regions of the world are already requesting demos and are showing interest in rolling the feature out to their teams.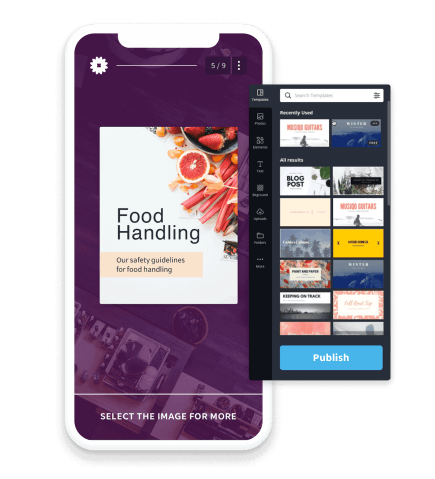 If any of the above customer use cases have sparked an idea of how you can use Rapid Refresh at your organization or you're curious to learn more about our latest feature, book in a free, 30-minute platform tour now with one of our account managers in your timezone now to get started with Rapid Refresh.