Free tech tools for teachers have the power to transform classrooms, empower learners, and democratize education. In this article, you'll find the best free tech tools for teachers that can massively level up your lessons, boost your students' performance outcomes, raise engagement levels, and ultimately save your sanity as a teacher. But first, let's dig a little deeper into the importance of these technological resources for teachers.
Importance of technological resources for teachers
The use of technological resources for teachers has already increased over the years, but it was only during the pandemic that their importance was greatly magnified. These tools made remote learning possible by allowing the majority of educators—in both schools and businesses—to communicate with students from wherever they may be. 
Incorporating these technological resources has also helped teachers to improve their learning methods and better engage students. And this is mostly attributed to the fact that they can accommodate every learning style. Whether you have students who learn best by watching videos and scenarios or who respond more to reading modules, these technological resources can help you develop learning materials in every learning style needed. 
Even better, most of these tools can further spice up learning through methods that are simply not possible through traditional learning. Some technological resources can gamify your quizzes, while others can host online forums where students can connect with one another to discuss topics in a virtual setting. 
Let's look at some of the best free tech tools for teachers that you might want to check out.
1. EdApp
EdApp's microlearning courseware platform Educate All is free for teachers, students, and anyone else on the planet who has a desire to learn. Together with UNITAR, EdApp is redefining what they mean by 'team micro teaching' by creating a true global village of educators. Here, you'll find a free, comprehensive library of world-class, fully editable courses that your learners can use to gain new knowledge and further their education.

This free tech tool for teachers also offers an authoring tool, which is an excellent way to effectively educate your learners with vital knowledge and skills. Powerful learner metrics are available for learner assessment, and EdApp's Brain Boost spaced repetition feature is next to none. This tool uses the science of spaced repetition or the practice of repeating learning over time to improve learning retention rate.
Wondering if your courses are effective? Dig deeper into the learning progress of your learners using EdApp's analytics suite. This company training software allows you to easily view and export engagement and performance insights of your courses, so you'll know if they're working well or not. It can also generate out-of-the-box reports in case you need to present numbers to your organization.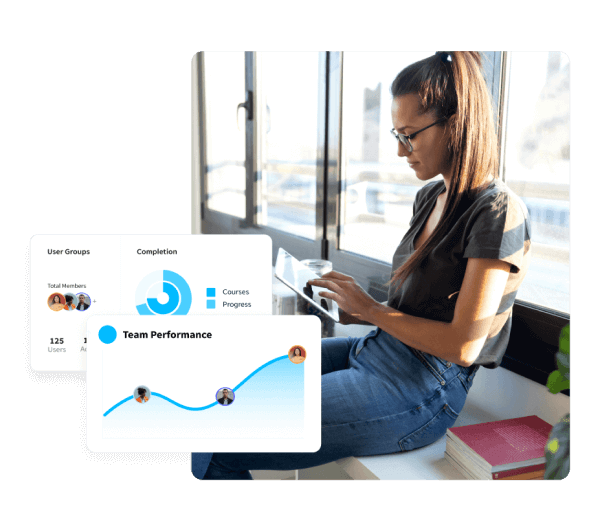 Train your teams using the best free teacher tool
2. Paymo
Paymo is a full-fledged project management software offered free of charge for Schools, Colleges & Universities. Paymo works well as a school management software thanks to its helpful features and multiple layers of access and user permissions.
The platform is excellent for all sorts of collaboration: student-teacher collaboration, peer collaboration, and even among staff members. For example, teachers (or professors) can organize classwork, plan projects of all kinds, and track their own time for proof of work. As 'project managers,' they can also supervise students' logged hours (enrolled as 'project members').
When organizing coursework and assignments, teachers can easily set deadlines and milestones across the Calendar view, assign students to upload their work, and chat in real-time through comments or on the discussion board. All the information can be visualized in multiple ways, from mapping your to-do list (List & Table view) as sticky notes (Board view) or following the classwork progress one task at a time (Gantt view). And there's a lot more to be explored in Paymo that helps you manage your classroom and projects.
3. Kahoot
As a teacher, I always had a stockpile of Kahoot! quizzes in my back pocket. I would use them as a form of assessment generator and face-to-face spaced repetition on a regular basis in order to refresh student understanding, and I would also have them on hand to pull out whenever I needed to inject a bit of competition and energy into the classroom. It is an awesome way to gamify learning and training through play. Word of warning though: students and adults alike LOVE Kahoot! so much they will literally beg for more!
4. Socrative
Socrative is a free teacher tool that allows educators to gather end-of-class/training feedback. Long before Socrative came along, I would get students to hand in paper 'exit tickets' as they left the classroom (usually brief 1-2 sentence responses on a specific question or a reflection on what they learnt). Exit tickets are a form of formative assessment that enables teachers to adapt the learning roadmap according to student understanding, and zoom in on particular hotspots. Socrative provides a digital version of 'exit tickets' along with a host of other gamified features such as the team-based Space Race quizzes.


5. Padlet
Padlet, effectively a digital pinboard, was another game-changer in my teaching methods. I used this free teacher tool in two ways; first, to create an anonymous question board where students pin up virtual sticky notes with questions that both the teacher and other students can respond to, and second, to save articles and web content that I have curated for particular topics. So much more engaging than your usual 'required reading' list!

6. Google Docs
It is a no-brainer to include Google Docs on any Top 20 list of free tech for teachers. There's nothing fancy about Google Docs, but once you embrace it, I promise that you'll never go back to native word processing apps again! It's collaboration-friendly, allowing students to build off each other's ideas, and allows teachers to provide real-time feedback on student work.
7. MindMeister
MindMeister leads the pack of free mind mapping apps that helps students visualise their thinking. It is mobile friendly and allows students to share maps and build them collaboratively in real-time. 
8. Canva
Canva is a super-cool drag and drop graphic design tool that is 100% free for teachers and students. Students can play with a huge library of professionally designed infographics and posters to visualise their learning, and for adding a 'wow factor' to their presentations. It's also a super-handy tool for teacher handouts!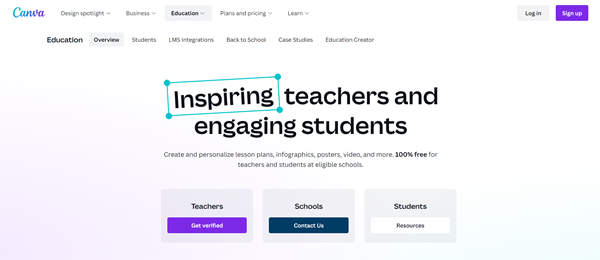 9. FlipGrid
Flipgrid is Snapchat for the classroom. It is a free teacher tool that allows students to engage in discussion via short and sharp creative videos, all in a safe teacher-moderated space.
If you dream about embracing augmented reality in your classroom, but are just too intimidated to take the first step, Metaverse is the app for you. You don't need to know a scrap of coding to create your own Metaverse interactive story or game. Guaranteed off the chart engagement!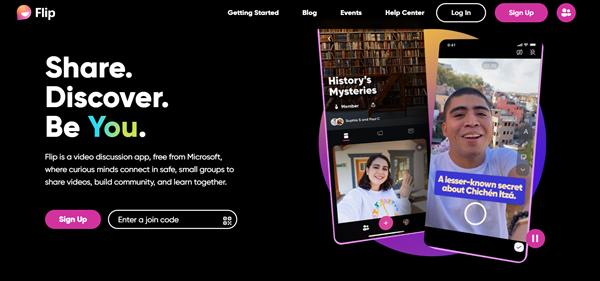 10. Poll Everywhere
Poll Everywhere is a super simple live polling app that collects participant responses in any context (whether that be a classroom, meeting or corporate training event) using SMS, the web, or Twitter. Poll Everywhere results can then be displayed live in presentations. It's a quick way to spot-check student understanding as well as gather constructive feedback on lesson effectiveness.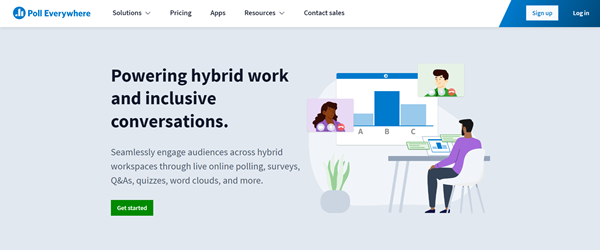 11. Mentimeter
Mentimeter is another app that generates live polls in the form of creative visualisations. It is also a word cloud generator, which is great for brainstorming sessions and pre-discussion prompts.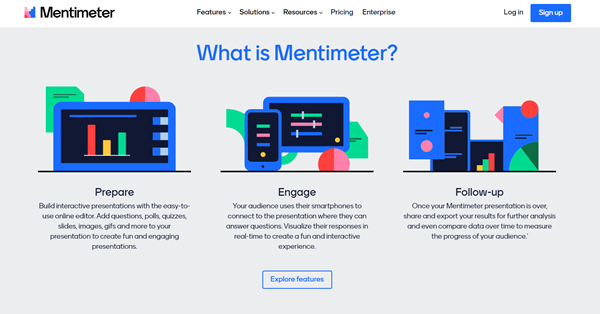 12. QRCode Monkey
Using dynamic QR code generator is a surprisingly simple method of gamifying learning. Similar to barcodes, when students scan QR codes with their phones they are directed to files, videos or webpages. You'll need a free QR generator like QRCode Monkey, and students will need a free reader on their devices. There are dozens of creative ways you can embed QR codes into lessons; going on a QR code scavenger hunt was a hit with my students!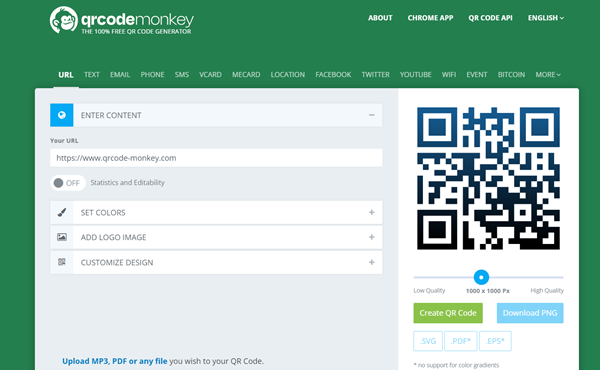 13. Audacity
I love using podcasts revision tools and for flipping the classroom. I've also had great success engaging students in the actual podcast creation and production process. Audacity is a simple and free cross-platform software that doesn't require a high-tech studio or complex editing skills.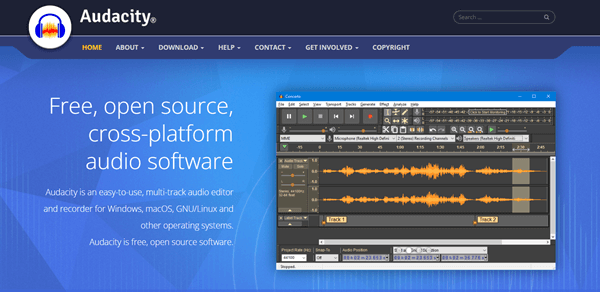 14. Smiling Mind
Smiling Mind is a truly wonderful free meditation app that helps teachers bring mindfulness into their everyday classrooms and supports student wellbeing.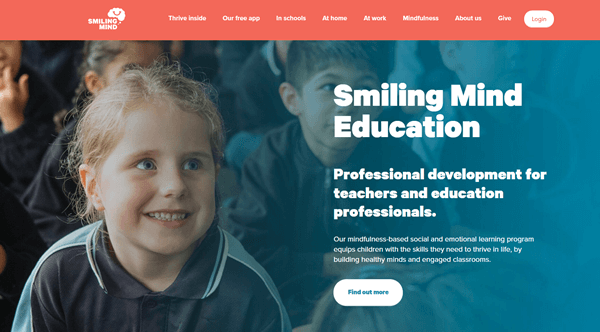 15. Random Lists
Random group generators like Random Lists are a godsend when you want to arrange a class into different types of groups— not only do students end up working with different members of the class, but it saves a truckload of time getting students into groups in the first place. 
16. Wheel Decide
Spin wheels such as Wheel Decide are another super simple way to gamify learning, either by picking random names to call on class members during group discussions, or to create your own 'Wheel of Fortune' style revision games.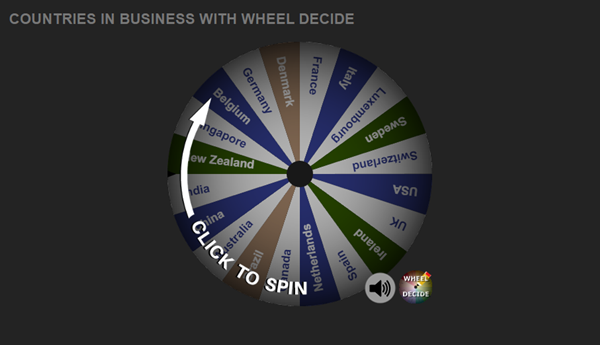 17. Online Stopwatch
Using a timer app might seem a seriously low-fi tech tool to include in a Top 20 list, but it can work wonders in helping students focus in deep work. Let's face it, students find it difficult to 'get in the zone' when they are working on tasks; the prospect of wading through assignments can be daunting, and those notification pings are just too enticing… But turn it into a game of working intensely for 10 minutes solid, and then be rewarded with a break? Now that's doable. No one was more surprised than me when I realised what a game-changer timing apps were in the classroom. Online Stopwatch has a range of fun classroom timers that turn deep work or any timed activity into a game. 

18. Trello
The juggle of lesson planning, assessments, marking, report writing, meetings and admin is quite literally never-ending as a teacher. Trello project management boards is a sanity-preserving app for any teacher to help manage the juggle of priorities. It's also a great way for teams of teachers to collaborate on shared boards. Check out Trello's free education templates to help you get started!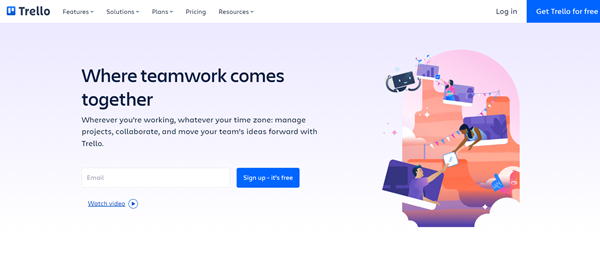 19. Edmodo
Edmodo is an educational tool that connects teachers and students. As a global education network, Edmodo is an electronic resource that helps manage your classroom where you can send messages to students or students' parents, share class material, and keep organised.
20. TED-Ed
TED-Ed is a useful resource to share ideas of all kinds. As an arm of TED, TED-Ed is the company's youth and education initiative, where teachers and students can share ideas and knowledge from all around the world. Ranging in subjects and styles, TED-Ed is a great tool if you're looking to incorporate media into your lessons.
21. Zoom
Zoom is just one of the video conferencing platforms out there (with free basic plans) that has been embraced by classrooms and industry professionals alike. It provides an ideal way to host virtual seminars and lessons and has a whole host of lesser-known features that teachers can take advantage of, such as polling, annotation, breakout rooms, and screen sharing.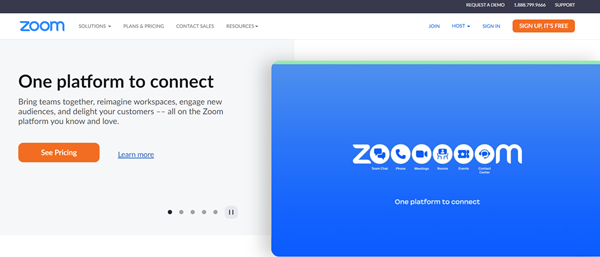 22. Beaconstac
Beaconstac is one of the best dynamic QR code generator companies that helps users to connect online to offline worlds. As the world embraces technology, teachers are starting to incorporate QR codes in their teaching ways too. QR code scavenger hunting is one of the new-age fun educational activities for students and teachers. It is used to engage students with interesting topics and help them retain their knowledge.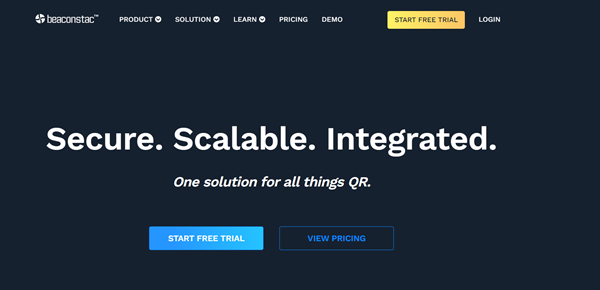 You may also be interested in: