Have you looked at the contents of your customer service training manual lately? First of all, when was it written or last updated? If it's been more than a year, it is already outdated. That's because the definition of "great customer service" is always evolving. Your employee training needs to evolve with it. If not… well, you know the figures—hundreds of billions lost worldwide, right?
Sign up for Free and Start Using The Best LMS Platform for Your Customer Service Training
What is great customer service?
The Cost of Poor Customer Service And How To Avoid It article identified three key points that you can include in your customer service training manual.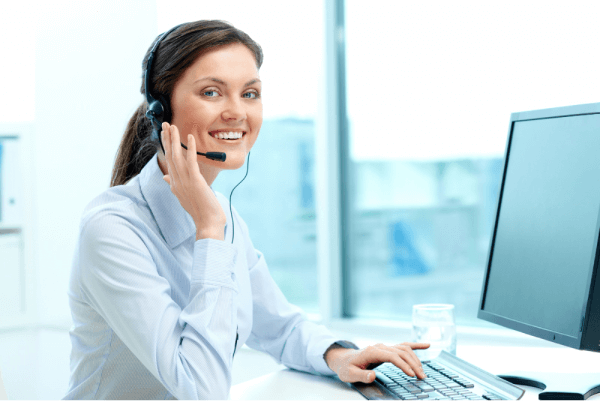 Great Customer Service Training – Don't pass the parcel
In a children's birthday game, players pass around a parcel while the music is playing. When the music stops, the player holding the parcel unwraps one layer. Play continues one layer at a time until the parcel is opened. Customers do not want to be treated like such a parcel. Over 70 percent (72%) say that having to repeatedly explain their issues to more than one customer service agent is just poor customer service.
Take away:  Make sure your customer training manual has enough information and practice to create expert customer service reps.
Great Customer Service Training – Play Nice
A customer service representative who is inexperienced or ill-informed is of little help. While that is bad enough, the worst-case scenario is one that is impolite. Almost 70 percent (68%) of those polled say that politeness is a key to great customer service.
Thing is, politeness is not a "one size fits all". Different cultures have different ideas about what is polite and what is rude. Moreover, we're not just speaking about saying "please" and "thank you". Politeness covers a wide range of behavioral dos and don'ts.
For example: 
In Australia, being on time is extremely important for everyone. In Spain, however, foreigners are expected to be punctual whereas Spaniards give themselves more flexibility.

In Hong Kong, toasting (drinking alcohol) with your host is a must. In Saudi Arabia, however, alcohol is illegal.

In Indonesia, expect to give (and get) small gifts often. In Chile, however, the business relationship needs to be a close one before giving gifts is appropriate.
Take away: Get information on the countries you work with and include this information in your customer service training manual.
Great Customer Service Training – Give Hugs
How are you appreciating your customers? Almost half (48%) of your customers want some kind of special consideration for supporting your organization. And why not? They are choosing you over your competitors. That deserves a thank you, no? In what ways can you give your supporters a non-physical hug to show your gratitude?
Take away:  One low-budget but high-impact way to "hug" your customer-loyalty is by paying them compliments. In your customer service training manual, include appreciative vocabulary phrases. Some suggestions are: "We really appreciate your business; Our company thanks you for your support; We value your custom; Our organization thanks you for being such a good customer; We really appreciate great customers like you". 
How do you train employees to become great customer service team?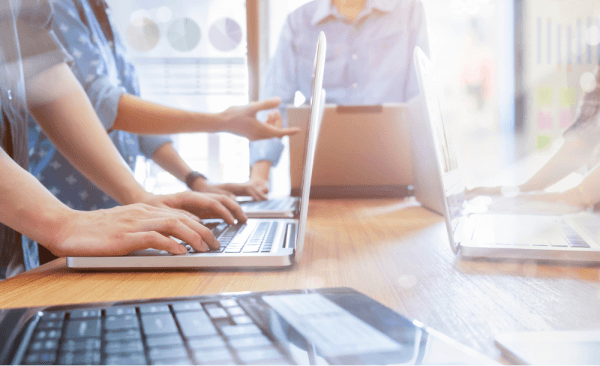 Customer Service Training – Digitize your customer service training manual
If your manual is on paper, it is not at the fingertips of those who need it. Today, our information is mostly online, and the way most of us retrieve it is via a digital device. As a result, your customer service training manual needs to be in an online learning platform.
Customer Service Training – Combine Theory and Practice
A huge advantage of digitizing your customer service tips and training manual is combining it with online learning via a Learning Management System (LMS). This allows your customer service agents to practice what you want them to learn, refresh their knowledge every so often to increase retention with spaced repetition, and be more proactive when it comes to responding to customer concerns in order to achieve customer success. EdApp is a top-tier LMS that has a variety of features to next-level your customer service training. 
Customer Service Training – You don't have to start from square one
One of the important features your LMS should have is a shared course library. As its name implies, this online, searchable library should be full of free, editable courses uploaded by other organizations. As a cooperative partner, it would be nice for your organization to contribute by uploading any courses (new or modified) which you create.
Let's talk about one of the free Customer Service Training courses available in EdApp called Creating a Positive Customer Experience which you can look into for your customer service training manual.
As you can see, this course is composed of four lessons. The mobile view shows the first screen of Lesson #4 – a video. I chose this to highlight the fact that this training LMS allows you to upload many content types, including videos, as one of its visual learning strategies.
Here's an overview of the 4 lessons in this course.
Lesson # 1
Begins by giving two examples of customer experiences (one negative, one positive), breaking them down into the elements which create those outcomes. After reflection on how those different experiences make customers feel, the lesson continues to explore the role of customer satisfaction and excellent customer service in the customer experience and what are the qualities of good customer service.
Lesson #2
Gives scientific evidence of the importance of building trust between your organization and your customers. Then, trainees explore how first impressions can contribute to or destroy such trust-building when it comes to providing the best customer service.
Lesson #3
Deals with small talk: how it can help your employees interact in a personalized way with your customers. This includes the necessary dos and don'ts of small talk in the customer service experience.
Lesson #4
Interacting with your customers with practical ideas and keeping them loyal to your brand. This includes the valuable reminder of being authentic in what you say, to listen, and do as part of their customer service skills.
You might also be interested in:
10 Customer Service Training Ideas