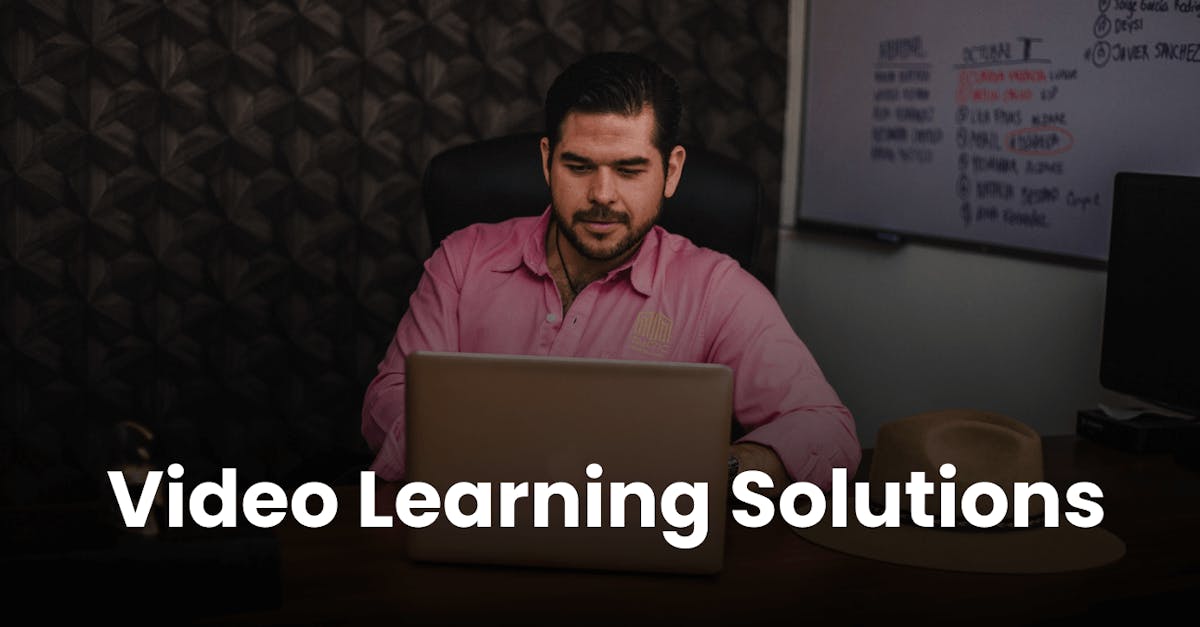 Because of the widespread access to technology and the internet, video learning solutions have become increasingly popular in recent years. This is due to the ability to present complex material better and to increase engagement. In this article, let's look into ten video learning solutions to improve the learning experience.
1. EdApp
EdApp is the top video learning solution because of its powerful feature and ease of use.  This versatile tool allows organizations to easily create their own SCORM-compliant eLearning courses with interactive video elements.
With EdApp, using videos in lessons is as simple as dragging and dropping them into any lesson after choosing one of the video content templates. You can add single or multiple videos in multiple formats: JPG, JPEG, PNG, GIF, HEIC, or SVG. To save on bandwidth, those videos can be viewed offline. Additionally, you can add Vimeo and YouTube links which are helpful for referencing external sources.
EdApp not only allows pre-recorded and external videos but also supports live video conferencing via Zoom or Microsoft Teams through its Virtual Classroom feature. This gives learners instant feedback and encourages social learning activities. The two-way video communication made possible through EdApp adds a whole new dimension to the eLearning experience.
One last thing to note is that because lessons in EdApp are responsive by default, videos always show up perfectly formatted regardless of the device being used. That's one less thing to worry about when creating your video training lessons so you can focus more on your training content.
Check EdApp for free and train your teams using the best video learning solution!
2. Khan Academy
Another site that uses video learning solutions is Khan Academy. In Khan Academy, learners who have trouble understanding a concept can watch a video lesson that helps them out. These videos resemble traditional school blackboards with a teacher explaining concepts as they solve problems.
Unlike Howcast, Khan Academy allows for much more tracking of a learner's progress. On the other hand, most of the videos on the site are just words on a background so that they can be less visually compelling for learners.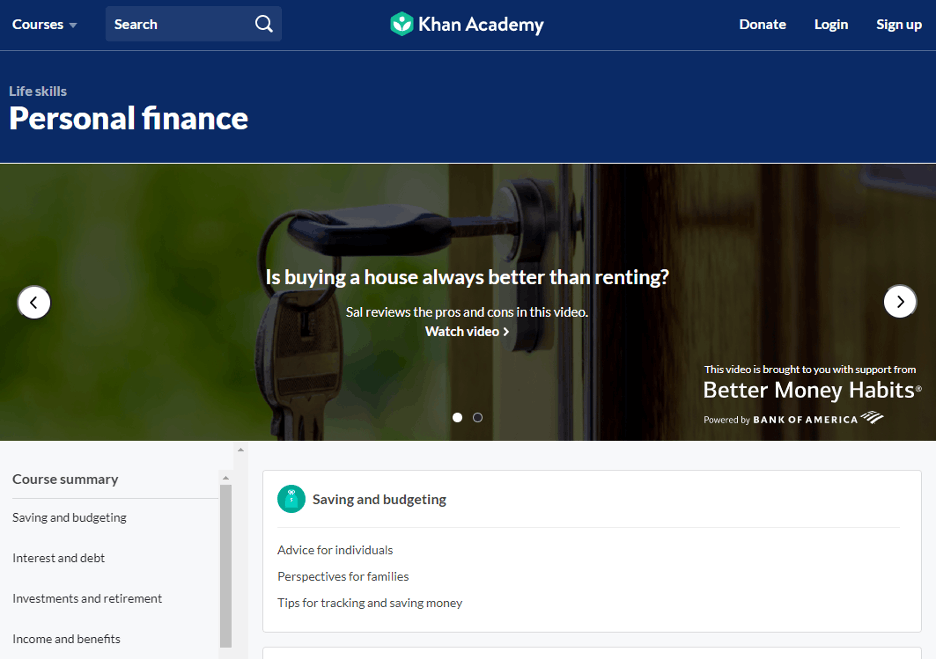 3. Annenberg Learner
Another option for delivering video learning solutions is the Annenberg Learner website. This site develops its own videos and supplements them with online training resources and print materials.
Videos in Annenberg Learner are closely tied to the learning objectives. This site can be used by trainers who are looking for serious and well-developed materials, not just to just patch together random videos from other sites.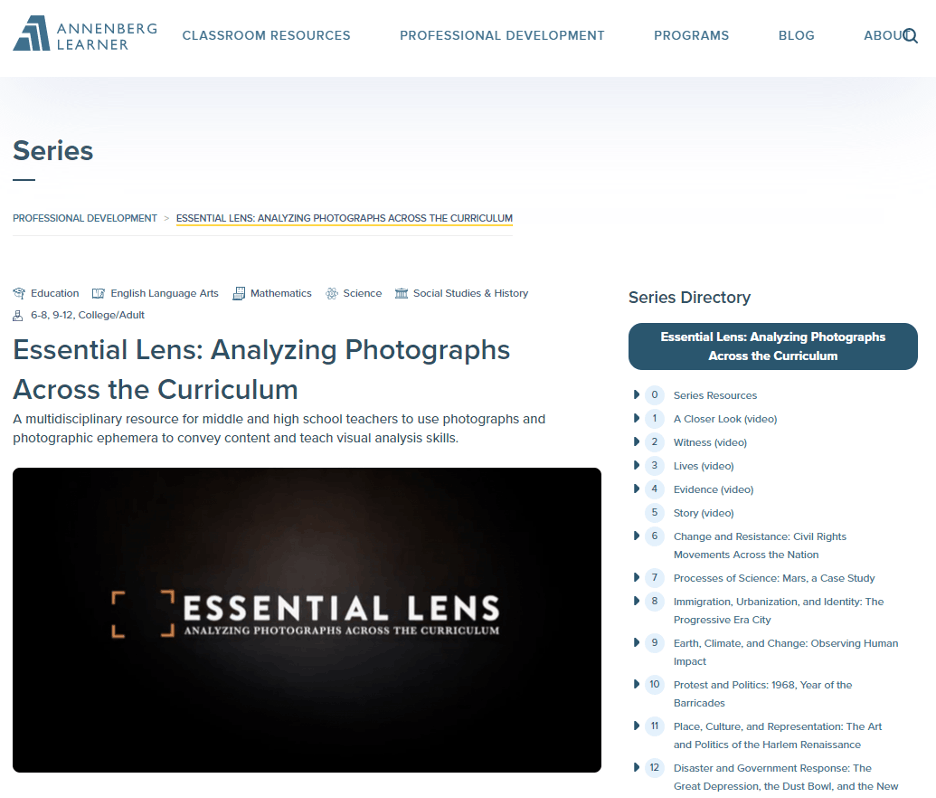 4. Howcast
One popular place to provide video learning solutions is Howcast. Howcast gives users the power to become teachers so that they can create their own educational videos. Instructional videos of all types are uploaded here.
While Howcast has a lot of content, it is lacking in its ability to assess how much people actually learn from the videos. There isn't a way for instructors to add quizzes to their videos. There isn't any form of tracking that lets users keep tabs on what they have learned.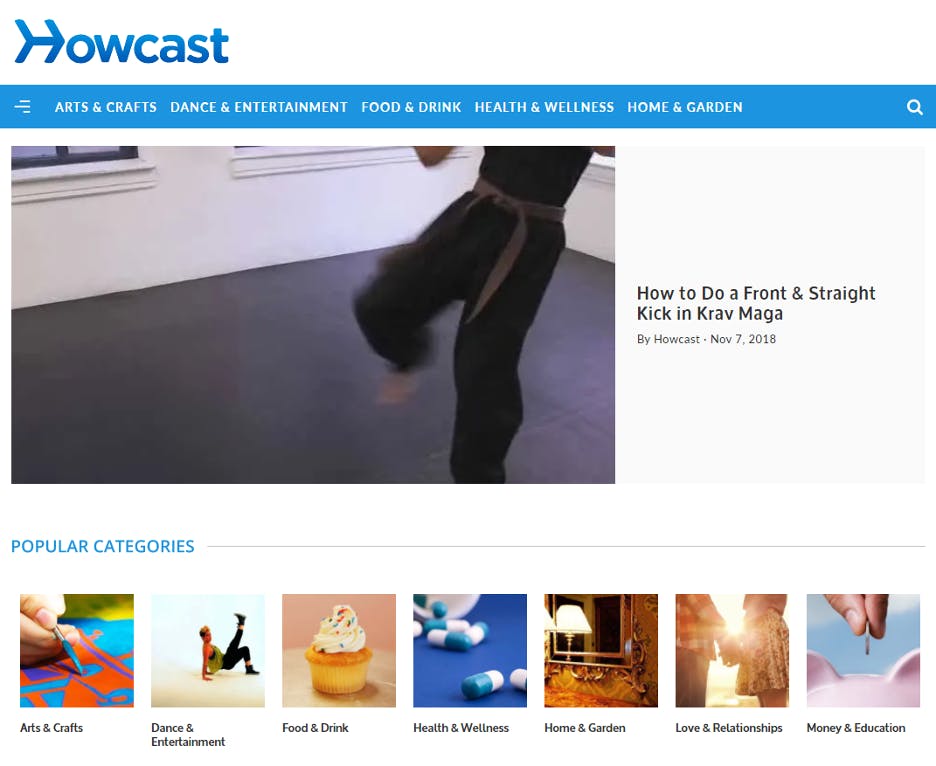 5. PBS Video
Another adaptive learning resource and instructional design tool is PBS Video. PBS produces high-quality educational content that can supplement all sorts of different learning programs.
Like video sites such as Howcast, PBS doesn't include any special materials or assessments with their video learning solution. It's up to the individual instructor to make their own follow-up questions and projects.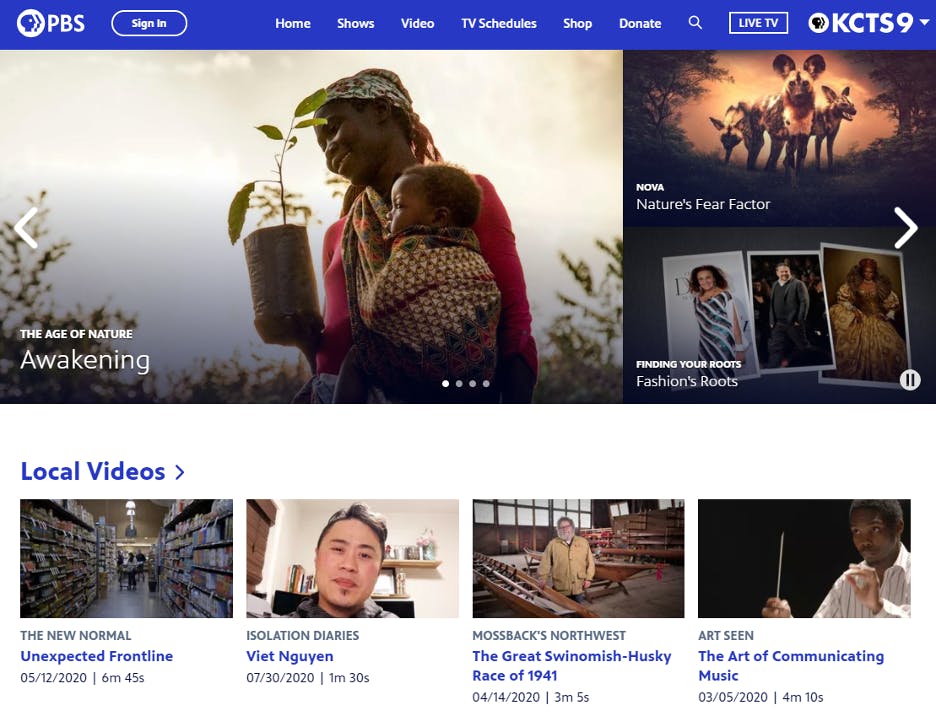 6. YouTube Learning
The popular video streaming site YouTube also has its own learning section called YouTube Learning. This is similar to any YouTube channel except that it focuses on aggregating educational YouTube creators.
Like HowCast, there is no way to make assessments or track progress. The positive thing about YouTube Learning, though, is being able to communicate directly with instructors via comments. Many YouTube Learning creators are happy to help people because it increases their visibility and rankings. So if you are learning a skill, you can easily get direct help from an expert.
7. TED-Ed
TED-ed is an offshoot of TED, which stands for technology, education, and design, which is another site that leverages video for blended-learning. "TED Talks" are conference presentations given by experts in their fields on topics that are intriguing to all. With TED-Ed, educators can turn videos into interactive lessons.
Lessons in TED-Ed allow the instructor to add many features including various question types, additional information, and discussions. Instructors can also take existing lessons and customize them for their own purposes. There are also tracking abilities so that an educator can keep track of how well learners are engaging with the material.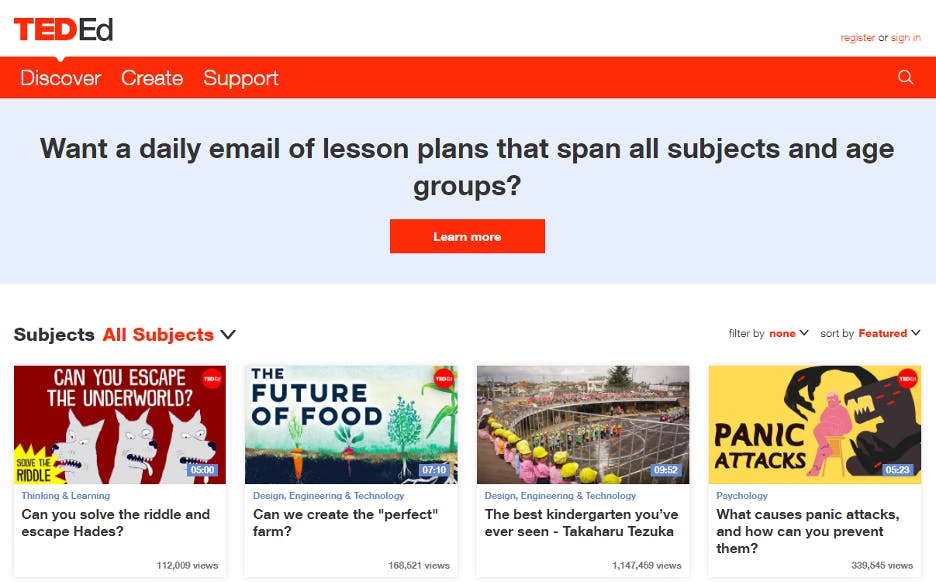 8. LinkedIn Learning
LinkedIn Learning is a new addition to video learning sites, although it was previously Lynda.com. LinkedIn Learning requires a LinkedIn account. Additionally, unlike the other sites on this list, it requires a subscription.
Because LinkedIn Learning started as Lynda.com, it has a vast library of video learning content. LinkedIn Learning not only has fully developed courses, but also a good way to keep track of all the courses you've completed and skills that you have mastered. One of its biggest advantages is that it is directly connected to LinkedIn, which is a site for job networking. You can share your learning accomplishments so that any potential employer can see what you've done.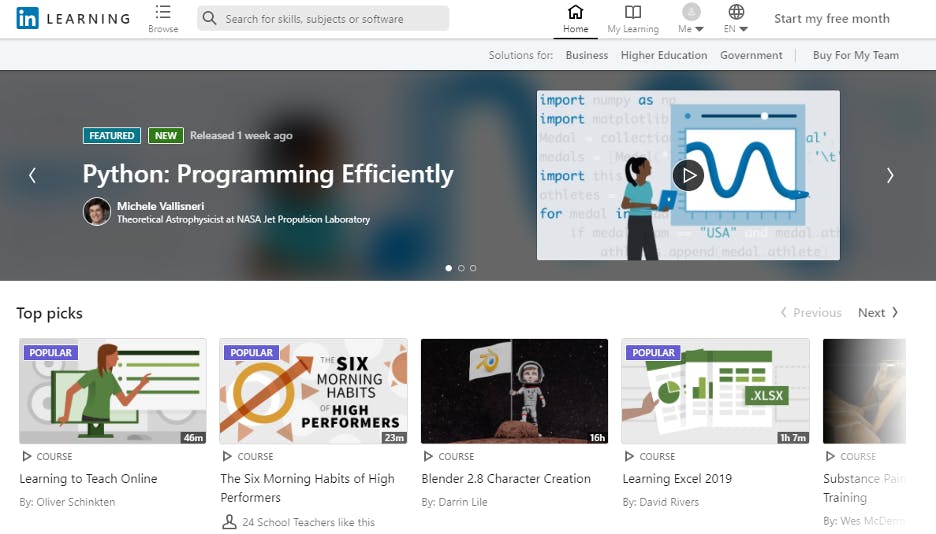 9. Internet Archive
The Internet Archive is an educational technology platform that has a vast repository of videos that can be used for learning purposes. Any of these videos can be freely replicated, so an instructor can add video elements to their course without worrying about copyright.
The Internet Archive doesn't have any eLearning functionality by itself. Instead, you can download videos and add them to your own eLearning, such as a course you might create in EdApp.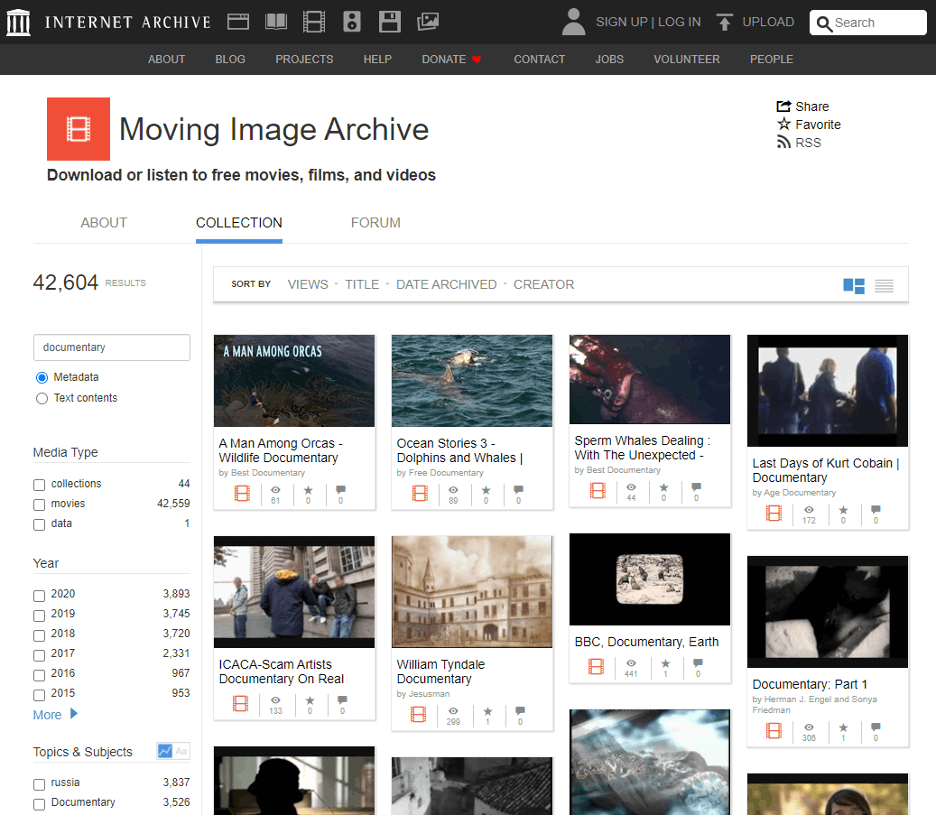 10. Pexels
Lastly, one more video site that can be of great use for developing learning materials is Pexels. This is a site where you can grab beautiful, high-definition videos for your projects.
Pexels videos aren't for making you think deeply, such as a TED Talk might, or for teaching a specific skill, like Howcast. Instead, they are there to be used as free stock footage to make your eLearning more attractive and engaging. Having a background of high-resolution drone footage over the mountains can make your eLearning look much more professional than using a simple background.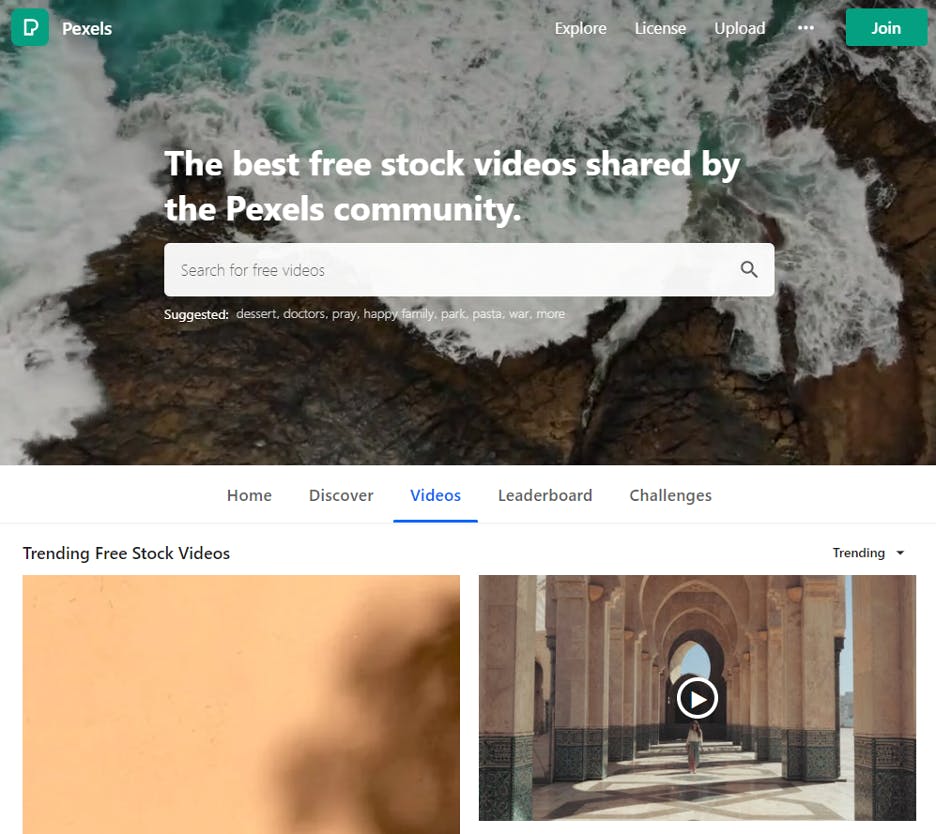 Advantages of Video Learning Solutions
On its own, video has the power to stimulate learners so that they become more engaged with the subject they are studying. Video can take topics that are hard to comprehend through words alone and make them more understandable through the use of animations.
Another big reason to use video is because it is cost-efficient. There are many subjects that have material that doesn't need a live instructor to present so that material can be recorded once and used over and over again. That greatly reduces training costs and time.
Just as importantly, video allows for learning to happen anytime and anywhere. Students can view videos at their own convenience, with is especially helpful for working professionals who don't have as much free time.
With the ease of using video, there's little reason not to implement it into your courses. In this article, we'll take a look at some corporate e learning solutions that integrate video, as well as simple ways to get video into your own eLearning courses.
In this article, we've seen several different examples of how to use video for learning. There are many specific sites for learning from video. Some of them, like Howcast and YouTube Learning, offer great content but not much eLearning functionality. Others, like LinkedIn Learning, are fantastic video learning platforms but are not free. Lastly, we've seen how there are training software where we can get free videos to add to our own eLearning courses, such as those we make in EdApp.
There are infinite ways to incorporate video into your learning environment to make it more engaging and impactful. How do you plan to implement video in your lessons?
Sign up to EdApp for free to see everything it has to offer!