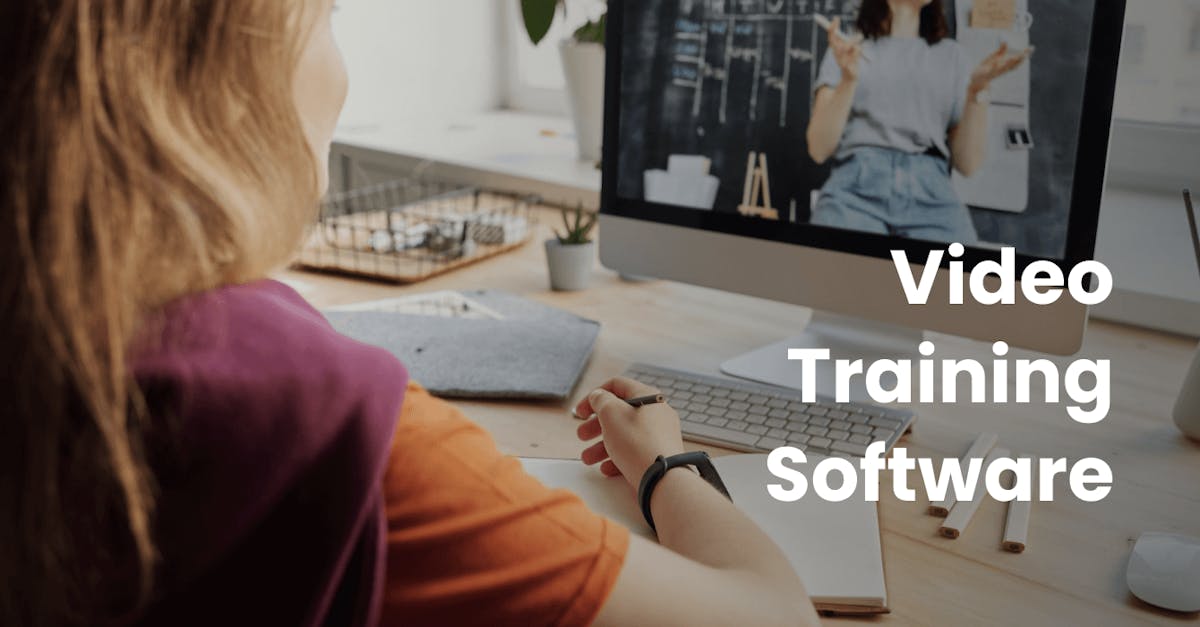 Due to its numerous advantages over conventional training methods, video training has been an appealing alternative for organizations looking to engage employees with learning content. To hold the attention of learners and increase their engagement, we've rounded up ten video training software to help you get the job done.
1. EdApp
If you're looking for an eLearning platform that supports video integration in your SCORM training courses, then look no further than EdApp. Unlike other learning management systems, training your teams is now made engaging and entertaining with the option to stream videos to supplement long blocks of text and static images.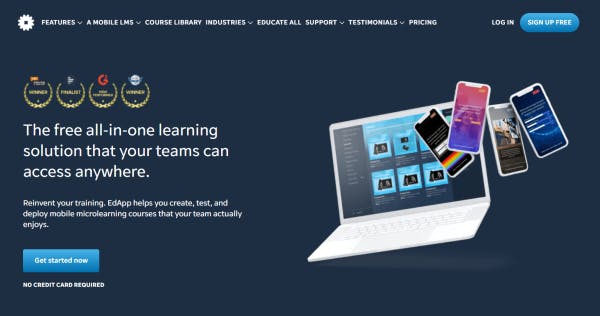 You can upload video clips through the authoring tool using video content templates to add to your online course. You can also add YouTube or Vimeo links to reference external sources. To keep everything uniform, there are guidelines for video specifications to keep the quality of your videos while making the loading time tolerable for learners with slower internet connections or limited data.
With EdApp's virtual classroom feature, on-the-go training is made possible with in-built video conferencing. They can be immediately linked to a course for discussion to encourage teamwork through the sharing of knowledge, ideas, and experiences.
Join EdApp for free and deliver training with the top free video training software.
2. TED
TED showcases thousands of inspiring video learning content on different topics from exceptional speakers. Keep your learners engaged with their vast selection of different social learning TED programs, namely TED Talks, TED Series, and TED-Ed videos. TED Talks are inspirational talks given by speakers from different backgrounds, while TED Series are video series that dive into fascinating topics. TED-Ed videos, on the other hand, are animated videos about educational topics like science and arts that educators usually use for their lessons. You can choose videos of any topic from their library for your employee training.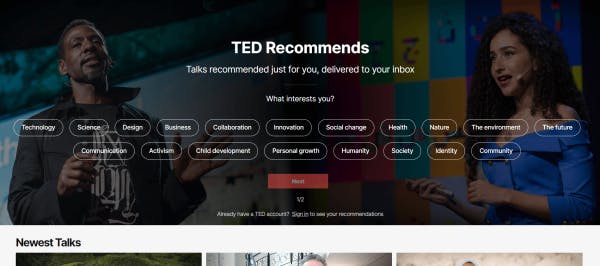 3. Khan Academy
Originally established on YouTube, Khan Academy is a video-based learning software that caters to anyone who uses the platform. The teaching style mimics a classroom setup where an instructor teaches the learners while providing a visual presentation. When it started gaining attention and having more learners and subscribers, Khan Academy became a non-profit educational organization with the vision of providing free high-quality educational materials to anyone, anywhere.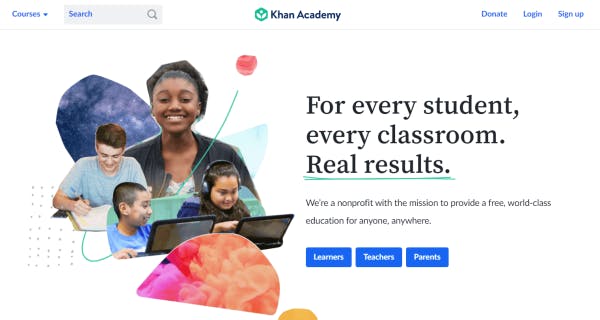 Today, Khan Academy hosts thousands of videos in its learning library. Practice exercises and quizzes are given at the end of a course to check for competency. Also, there is a download option for offline playback.
4. Skillshare
Skillshare is a personnel training software that has hundreds of videos that you can use to train your teams. With their expert creators, you can attend instructor-led training classes on whatever topic you may want to learn more about. The video selection includes business and creatives training videos, as well as tutorials. Some delve into entrepreneurship, marketing, digital art, video editing, photography, and many more! If you are a premium member, there is an offline viewing option available.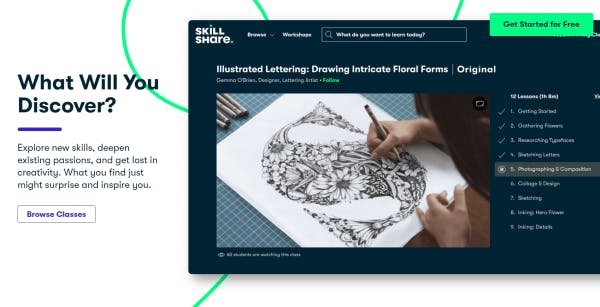 5. edX
edX has 160 member universities and partner companies that contribute to the courses and training available on their platform. To name some institutions, included are Harvard, MIT, University of Oxford, University of Tokyo, Google, IBM, and Microsoft. They have a vast library of video courses that are great for training. Some lessons include computer science, engineering, and mathematics to name a few. There is also a download option for offline viewing so you can stream classes anytime, anywhere. The videos support up to 11 languages. 
6. LearnWorlds
LearnWorlds is a video training software that allows you to create and sell your online courses. This platform is best used in video-based learning and they also have a tutorial on how to design videos for online learning. LearnWorlds has its own video editor that you can use to create your interactive video training. Features include interactive transcripts & subtitles, an interactive video player, screencasts, navigation, and end-question Theme Options.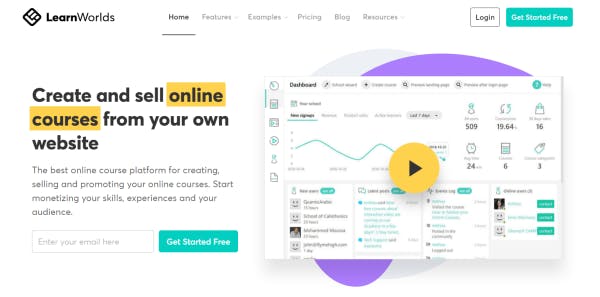 7. uQualio
Uqualio is a cloud-based video LMS platform that you can use for your training needs. Their innovative digital learning tools can be used for corporate learning, bite-sized webinar, marketing, onboarding, product training, and many more! It also supports YouTube and Vimeo formats that you can add to your uQualio account. You can add supporting pictures and documents to your course before publishing. It works on all devices so it's a convenient software to use for your teams.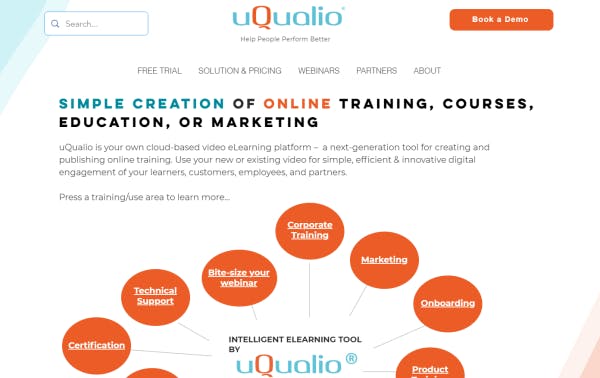 8. Thinkific
Thinkific is a video training software where you can create online courses. You can add and edit training content, and quizzes, then upload your videos easily with their drag-and-drop software features. You can also schedule lessons, automate content, and even set pricing for the courses. There are over 50, 000 course creators and over 100 million courses taken in more than 165 countries. Should you wish to find samples to guide you with the courses, there are available videos on the site. 
9. Howcast
Howcast is a learning management software where you can find how-to videos of any guides and topics. Videos are sorted according to categories: arts & crafts, food & drink, health & wellness, and money & education. There are several videos you can choose from as additional materials when training your teams. Their high-quality instructional videos are also available on YouTube.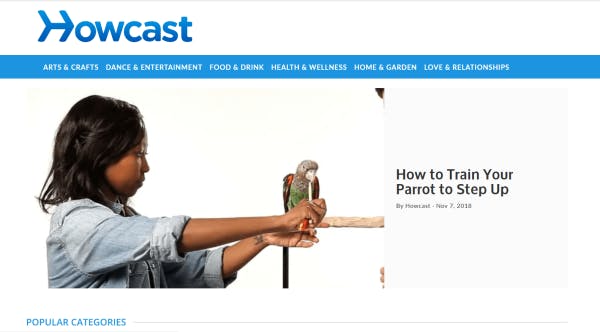 10. Teachable
Teachable is a platform where you can create and sell your webinars, video lectures, and online courses. The online training website proudly claims that 100, 000 course creators are using Teachable for educational or business purposes. There are easy-to-use tools available for the customization of learning activities, course content, and designs. Some features include dashboards, user profiles, sites, sales viewers, direct email, and course pages. It's a secured elearning creator platform suited for course content creators. Teachable is a great platform to create and sell training programs like compliance training courses, emergency preparedness training courses, communication skills training courses, and business management courses.