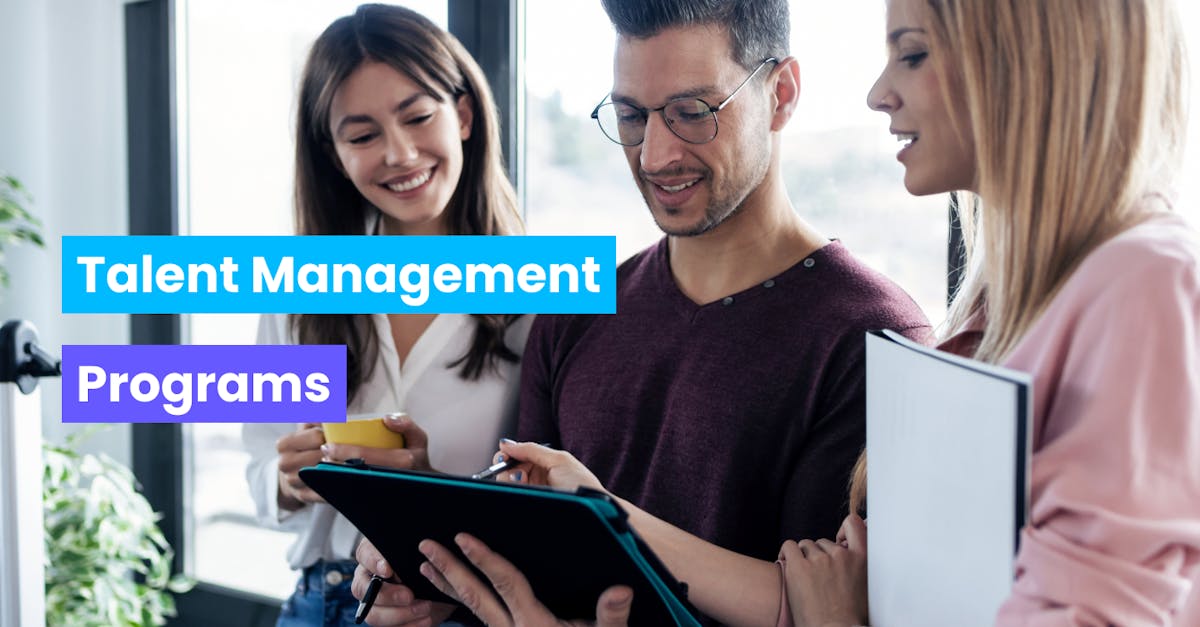 Talented employees are the engines that drive all businesses, so proper management is key. We've put together a list of the top 11 talent management programs available for you to use to develop quality employees. These programs will tell you everything you need to know on all aspects of talent management from recruiting and training to retaining your best employees.
1. Performance Management
The first human resource management program on our list is one from EdApp called Performance Management. You more than anyone should understand the detrimental effects of compensating employees who can't, or simply refuse to pull their weight. Have you heard the saying, each horse should be able to carry its feed? Make sure all your employees are carrying their feed and not burdening others with excess work. This course goes through ways to help you to establish roles clearly, and develop clear lines of effective feedback processing and it will also teach you how to maintain objectivity while managing underperforming employees.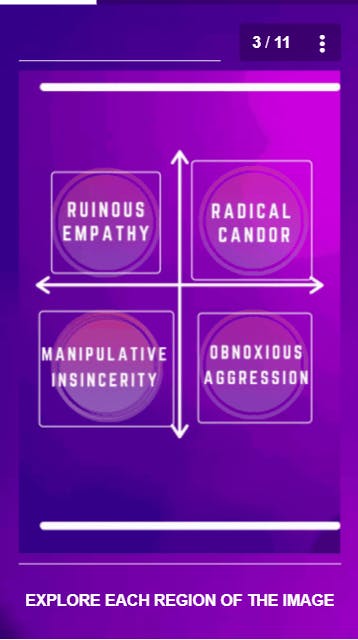 Price: Free
Scope:
Ways to give feedback

How to understand Performance Management

Understanding how to receive and process feedback

Working with underachieving employees to get them up to par

Professional-development

HR-strategy optimizaation

Resource planning
2. Mentoring
Some of us may not consider mentoring as a way to manage the talent we hire, but this should not be the case. When we mentor, we instill a sense of purpose in our employees and this is beneficial in many ways. Mentored employees are more loyal and will work harder to achieve the goals set for them. Mentoring is a training and development course that is offered on the EdApp LMS. Mentorship plays a huge role in a person's career development, so if you can offer a solid mentorship program to your employees, you can effectively manage the talent on your team to be more productive in both the short and long run.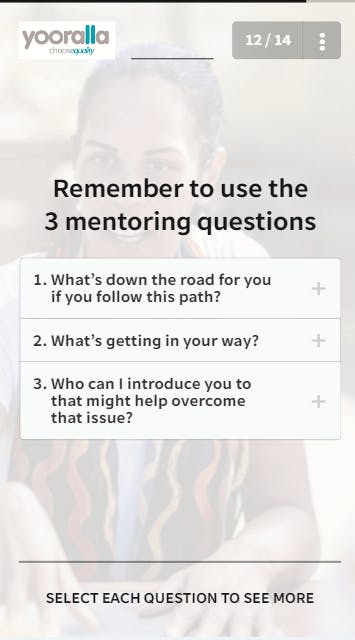 Price: Free
Scope:
How to be a great mentor, help you to set smart goals

Developing a mentor's mindset

How to get in a leadership frame of mind

Developing both transformational and transactional mindsets 

Developing mentee resilience
3. Global Talent Management Leader
We all live in a global market so being globally certified in talent management is a big plus. Don't limit yourself and your job opportunities and organizational development to your local area. If you are in an human-resource position and think your career is stunted or it's simply just time to move on, you need the right qualification to make the transition possible and easier. The Global Talent Management Leader Program from the Talent Management Institute is a prestigious qualification that was created to help HR professional get into higher global HR roles.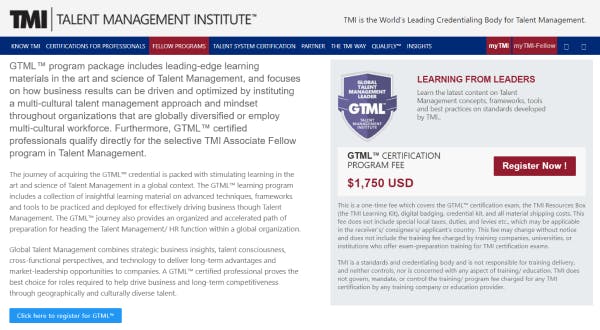 Price: ,750
Scope:
Building a conceptual framework that helps you to understand the need for talent management

Self-study text that focuses on the workforce and workplaces in the 21st century

Talent management live seminars 
4. Professional in Human Resources
The Professional in Human Resources course from HRCI is designed to help HR departments stand out in their field. It is great for individuals who have experience with program implementation, and tactical/logistical orientation. The certificate from this course demonstrates that you are proficient in the operational competencies and technical aspects of managing an HR team. You may think you are good at your job, you may be good at your job, but let's face it unless you come highly recommended or have great qualifications, you have very little chance of landing that life-changing job.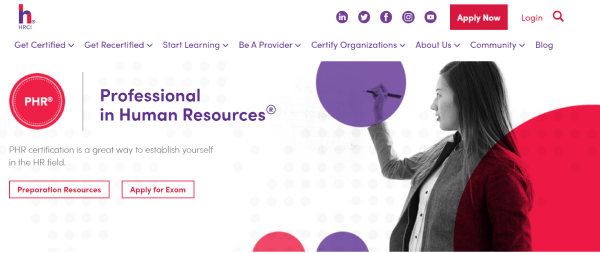 Price: 95
Scope: Employee and labor relations, L&D, business management, talent acquisition, HR functions, job-analysis, smooth turnover
5. What is Growth and Development?
What is growth & development? No, we're not just telling you the topic, we're actually asking you the question. You may have struggled to answer this question, but not to worry. The What is growth and development course is a microlearning course that you can access and study quickly and easily. It's designed to help you understand what growth and development are, their main principles, and how you can adjust, pivot, organize a performance appraisal, and incorporate new ideas to get your team to where your company needs them to be. Just like a shark, your company will die if it stops moving/growing. One way to grow your company is to grow and develop your employees. This course aims to help you with that.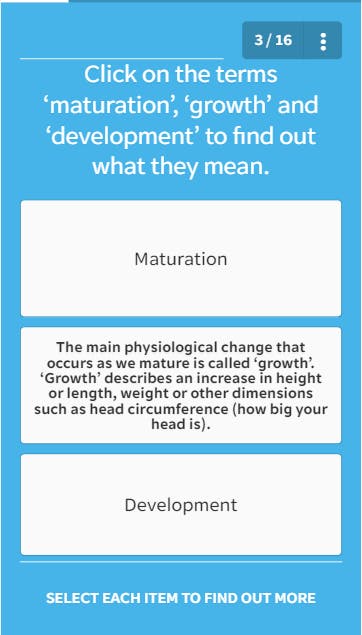 Price: Free
Scope: Defining maturation, growth, and development 
6. Talent Management Practitioner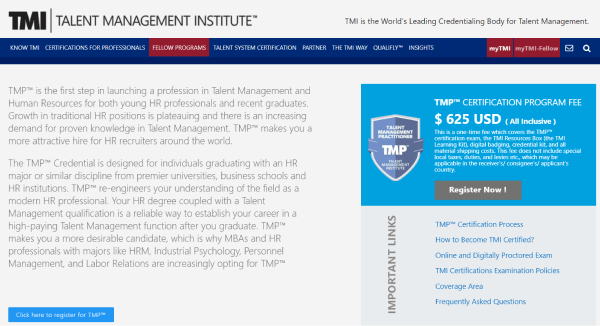 This Talent Management Practitioner course is for all those who are interested in a career in the talent management field. The Talent Management Institute recognizes that talent management is a crucial process for business continuity. To stamp your claim on almost any position in the workplace, you have to catch the eye of the recruiter and your qualifications and experience are the best tools for that. If you want a credential that shows your promise and potential in managing human resources, you can consider this talent management program. You can bundle this qualification with your HR degree to become a desirable candidate in a high-paying role.
Price: 25
Scope: Talent management institutes guidebook for talent management practitioners, electronic copy of the exam preparation guidelines
7. Interviewing Talent for Startups
If you are operating a start-up or contracted by a start-up, one of the worst mistakes you can make is wrong staffing or hiring the wrong person for a job. EdApp understands that this can be a massive dilemma, so the Interviewing Talent for Startups course was created to provide you with all the knowledge you need on how to profile the right talent and after you've gotten them through the door, conduct bias-free interviews. Profiling the right people will help human resource managers like you make the interview process a lot easier. The interview process will be a lot more beneficial to your company if you get the right answers and to get those, you have to ask the right questions.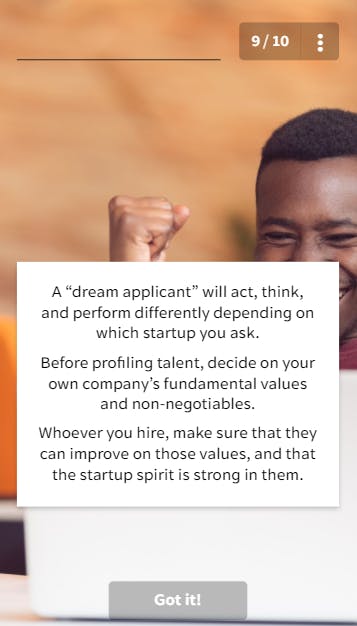 Price: Free
Scope: 
How to profile talent for a start-up

Types of interviews

Types of interview questions to go along with the types of interviews

How to mitigate bias during an interview
8. Associate Professional in Human Resources – International
This Associate Professional in Human Resources – International program from HRCI is designed to help professionals who are just starting their HR career to get certified for work anywhere around the world. Getting started in any career is difficult as some employers are hesitant to hire workers without experience and the requisite on paper qualifications. To ease potential employer's minds and get you into the door, especially in a foreign country, having this qualification is a huge plus. The course is very extensive and covers HR operations, recruitment and selection, compensation and benefits, employee relations, health & safety, and Human Resources development and retention. However, it's not editable, so it can't be adjusted to fit any team.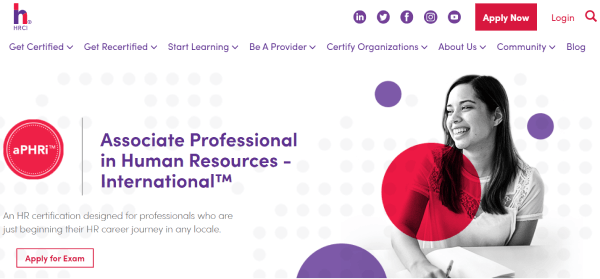 Price: 00
Scope: HR operations, recruitment & selection, compensation & benefits, employee relations, onboarding, recruit talent
9. Senior Talent Management Practitioner
Mid-level HR professionals who would like to elevate themselves into more demanding high-level talent management roles can use this program to get certified and improve their chances of recruitment. When you sign up for the Senior Talent Management Practitioner program, it will provide you with a talent management and personal management handbook that will help you learn about professional approaches and conduct that can be transformed to be more impactful when properly executed. You will also receive an electronic copy of the preparation guidelines for the exam. Getting the job you want is about standing out and above the competition. To stand apart from the competition, you need to have a credential like the STMP certificate on your resume. If you have a TMI-fellow program in your sights, this qualification can also serve as a prequalifying first step.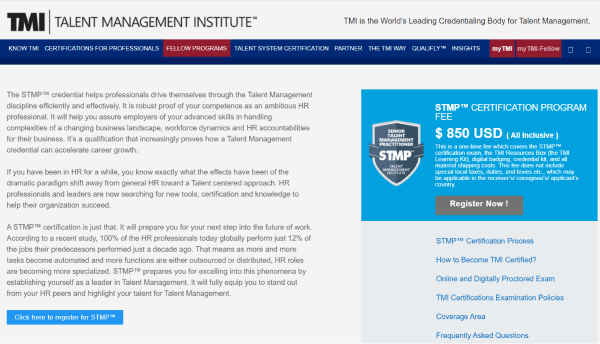 Price: 50
Scope: Talent management, STMP certification
10. Coaching for Performance and Development
EdApp outdid themselves when they created this Coaching for employee performance and Development course. It is one thing to employ but it is a whole other thing to develop your employees into employees that are productive and worth keeping. It's key to have conversations with your team so they can understand your expectations. Conversations are also necessary to encourage and foster development.  A key part of an employee's development is coaching, and this course will help you to develop great coaching strategies that will help develop your team.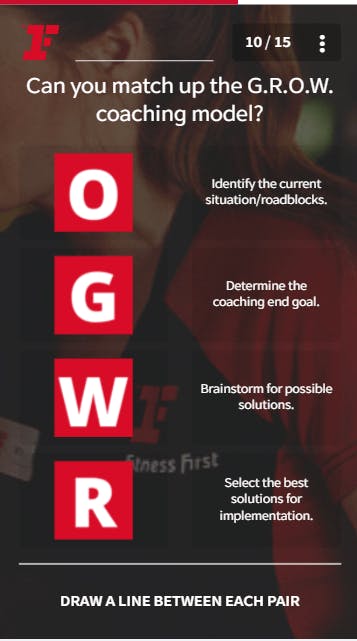 Price: Free
Scope: 
Coaching conversations

Creating mindset changes to pass mental roadblocks

Building trust through coaching

Setting purposeful goals while listening attentively
11. Managing Difficult Conversations
There will be times when our employees and team members will fall short of expectations. And, as talent managers, you'll be in charge of providing feedback and guidance to these kinds of employees. And even outside of these situations, difficult conversations will always happen at the workplace. A teammate could have messed up and they need to make an apology to the clients. There might be coworkers who are in conflict. This talent management program on managing difficult conversations by EdApp covers the ways you can make difficult conversations productive and meaningful.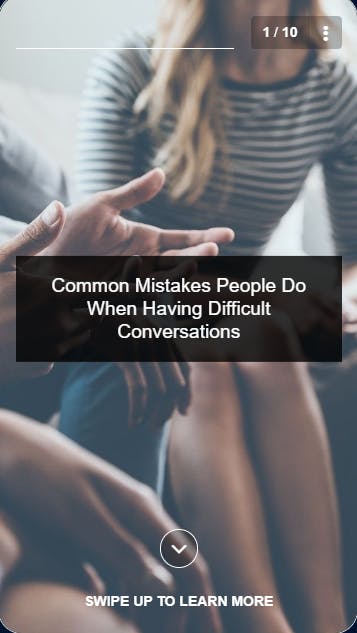 It'll cover the common mistakes people do in difficult conversations, handling conversations as a leader, authentic apologies to clients, giving negative feedback effectively, and more.
You may also be interested in:
10 Talent Management Strategies