Did you know that there are over four different types of quizzes? Yes, there are many different types of quizzes that are designed to gather specific types of information, such as feedback, retention data, and more. Many websites out there offer online quiz creators for a variety of purposes, and it is important to choose the right one based on the needs of your organization. Here is a list of 10 quiz creators that you should consider.
Quiz Creator #1 – Rapid Refresh
Rapid Refresh is a quiz maker from EdApp that is very user-friendly. It's a spreadsheet-based quiz creator designed to help you check your team's understanding while reinforcing whatever content was delivered in face-to-face training, or other means. The quizzes that you build with Rapid Refresh are delivered at regular intervals to your workers, and this style of quizzing is what reinforces learning. In addition to building quizzes, Rapid Refresh gives you access to analytics so that you can understand individual learners and check employee performance.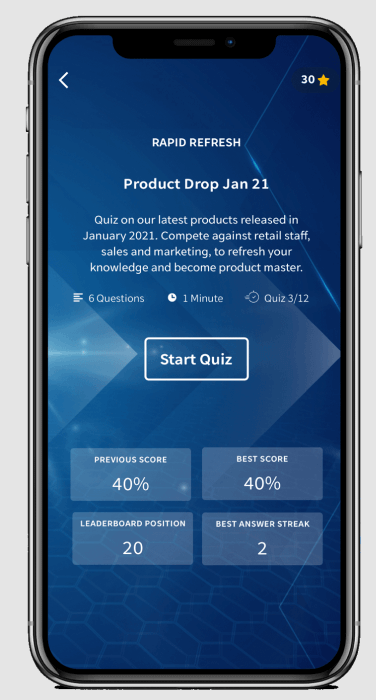 Quiz Creator #2 – Outgrow
If you're on the market for a quiz creator that will generate traffic and leads for your business, Outgrow is one of the best options out there. Outgrow will help you create interactive quizzes such as BuzzFeed-style quizzes and personality quizzes. These quizzes are engaging and immersive. You will not need any design or coding experience to use this software. A lot of templates are already provided for you to choose from, so you don't have to worry about how your final quiz will look. Unfortunately, the Outgrow platform is not free.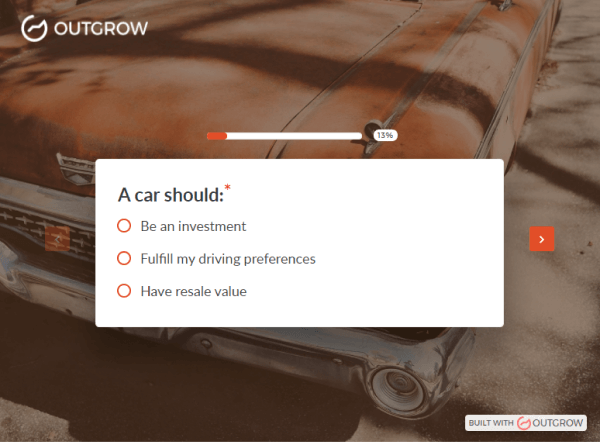 Quiz Creator #3 – Typeform
The Typeform platform will help you build great-looking online quizzes that hook people in. This intuitive and easy-to-use quiz creator is quite fast. The quizzes are easy to build via the drag-and-drop feature. The scoring system is automated, so this makes things a lot easier on the back end. Typeform allows you to make interactive quizzes through the use of images, GIFS, and videos. Typeform quizzes are fully customizable, so you can adjust the color schemes, add background images and change the text. This will provide your workforce with a completely unique quiz that may promote engagement. Using the Logic Jump feature on your quizzes will make them get progressively harder or easier. Unfortunately, the Typeform platform is not an all-in-one learning management system, so it needs to be coupled with one.
Quiz Creator #4 – Riddle
The Riddle platform is a quiz creator that you can use to collect leads and engage your audience after they have taken your quizzes. Riddle offers 15 quiz, personality tests, and poll formats. The platform is easy to use and requires no coding from you the user, however, the platform is not free so many turn out to be costly to get the same results that you can achieve by using other free options on this list.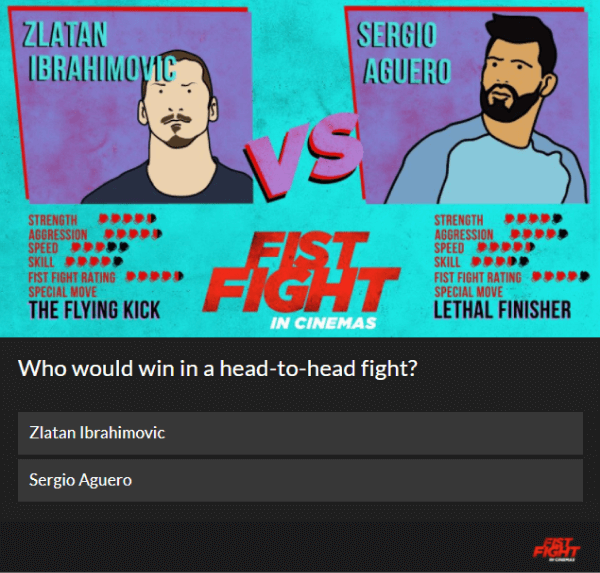 Quiz Creator #5 – Quiz Maker
Quiz Maker is a free option that is easy to use to make quizzes. It boasts a wide range of quiz options such as trivia, personality tests, surveys, and polls. The free version of this quiz creator allows you to make quizzes with up to 20 questions. After you create your questions, you'll be given an option to add answers. When you're finished creating a quiz you are satisfied with, you can share it with your workforce through a direct link or share it via a social media platform. One good thing that the Quiz Maker platform offers, is a bunch of templates that you can edit if you don't want to start from scratch. The free trial lasts for 14 days, and you'll have to pay for the service thereafter.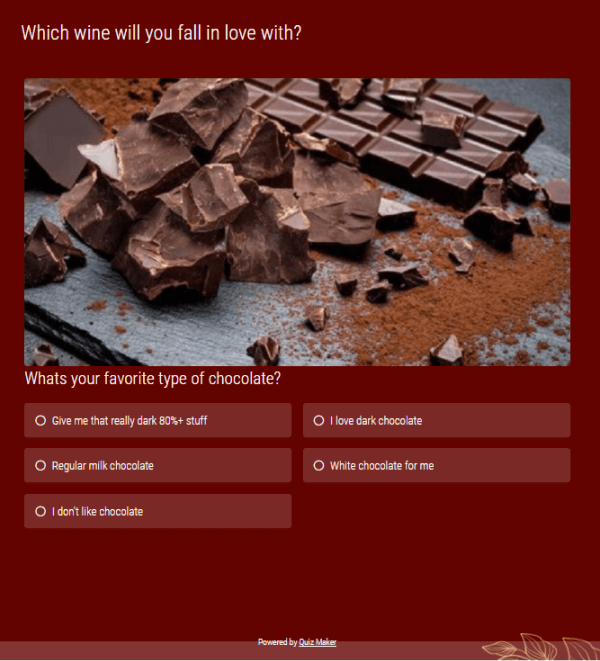 Quiz Creator #6 – SurveyMonkey
SurveyMonkey is one of the most popular quiz creator options on our list today. With SurveyMonkey, you can create quizzes that are automatically scored. These quizzes can be used to assess your employee's skills, competency, knowledge, and more. The website is relatively easy to use, from building quizzes to using analytical tools for scoring. With the Survey Monkey software, you will be able to track who has taken the quiz and who hasn't. If you have employees who haven't done your quiz after you share it, you will be able to send reminders. Unfortunately, you will have to use another learning content management system (LCMS) to do the rest of your training as SurveyMonkey is not an LCMS.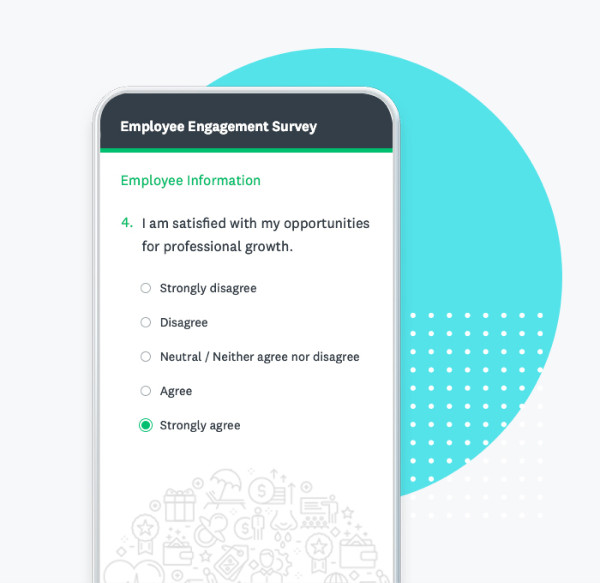 Quiz Creator #7 – Interact
If you are looking for a quiz creator to test the competency and retention of your employees, this may not necessarily be the best one for you. The Interact interface is a quiz creator for building online quizzes that segment your audience, drive traffic to your website, and generate leads for your business. It does have a free aspect, and this makes it quite attractive for small businesses who are looking to create quizzes that will help them grow. With Interact, you'll be able to create scored quizzes, personality quizzes, and assessment quizzes.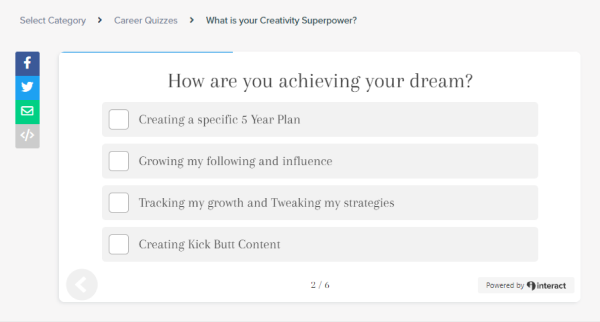 Quiz Creator #8 – Survey Anyplace
Looking to build a quiz that can keep the attention of your workers?  Looking to build a quiz that will boost interactivity and increase knowledge retention by asking short questions over long periods of time? Looking to build a quiz that can be taken anywhere on any device? If your answer to any of these questions is yes, then Survey Anyplace is a good choice for you. Although the Survey Anyplace platform has a very wide selection of quizzes, it's unfortunately not capable of offering a full microlearning solution.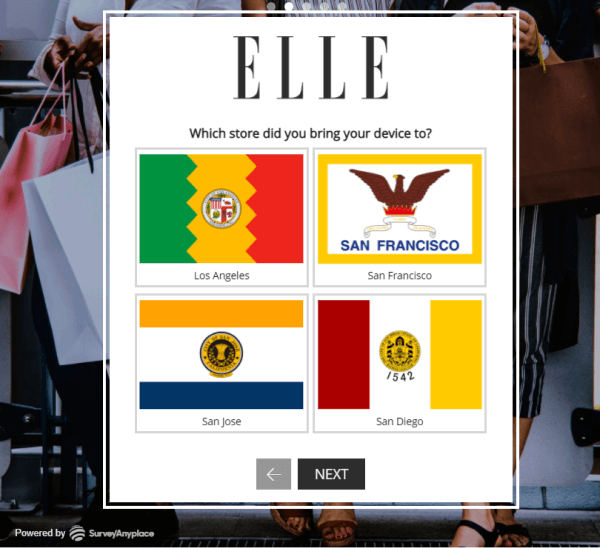 Quiz Creator #9 – FreeOnlineSurveys.com
FreeOnlineSurveys.com, as the name suggests, offers a free way of creating online quizzes. This free online quiz creator has automated scoring, time limit options, A/B testing, show or hide score options, filter and segment options, and more. You can use the quiz maker to make a test on any device. However, we do not mean taking a test from any device but making/creating a test from any device. It even has customization options.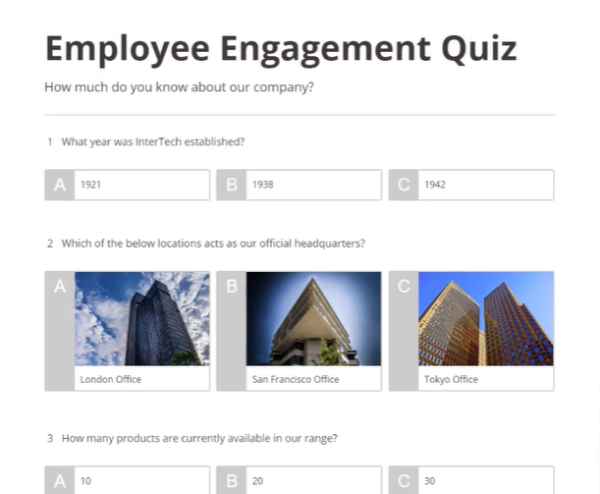 Quiz Creator #10 – Qzzr
Qzzr is a quiz creator designed to help businesses understand their customers. The platform works to improve engagement and revenues by creating quizzes with the right questions. Quizzes can be customized to capture your audience's attention and interests. This is a good thing for your company. This is also a good feature because it fits into any website's layout. You can easily create quizzes by adding text, videos, images, and animations. It has a few drawbacks though. In addition to the limitation of its niche, Qzzr is not a free platform.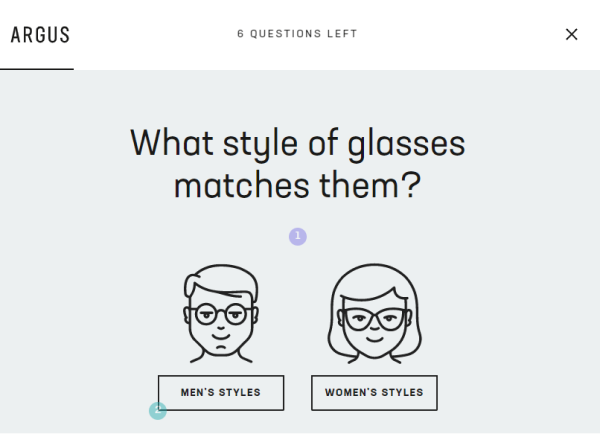 From all the quiz creators on our list, the number one option is the Rapid Refresh quiz creator from EdApp. This is a part of a complete LCMS system, so you can do all your training in one place.
You may also want to check these out: