With the advancement of remote work, more and more businesses are now turning to online training systems to keep their employees motivated and at the top of their game.
We've narrowed down the best online training systems that will help strengthen your learning and development programs.
What is a training system?
A training system is a platform that gives you control and power over how training content is stored, organized, and delivered. It solves the problem of cost and proximity as learners can easily access training content in a centralized location at any point of need. Having a central hub also ensures that resources are always at hand which makes training sessions infinitely repeatable and scalable. It includes features such as authoring tools, engagement elements, and dashboards that can help you be more efficient and effective in creating training programs for different teams. By investing in training systems, you can streamline the process of administering and managing training programs, and equally ensure that the training approach is effective for the learners.
1. EdApp
Currently ranking as the top online training system on the market, EdApp offers optimum flexibility to train your employees for free. This remote training software features a SCORM authoring tool that anyone can use to create beautiful, engaging course content and deploy it right away. As a mobile-first platform & an employee training app, learners can easily access these training materials anytime and anywhere, saving you valuable business time.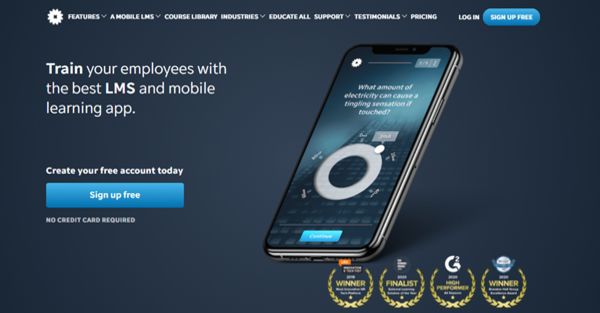 Among the hallmarks of EdApp are its customizable templates, which make it easier to create eye-catching, branded training courses. If you're short on time and don't have many resources available on your end, you can also import and edit courses from the content library, all for free.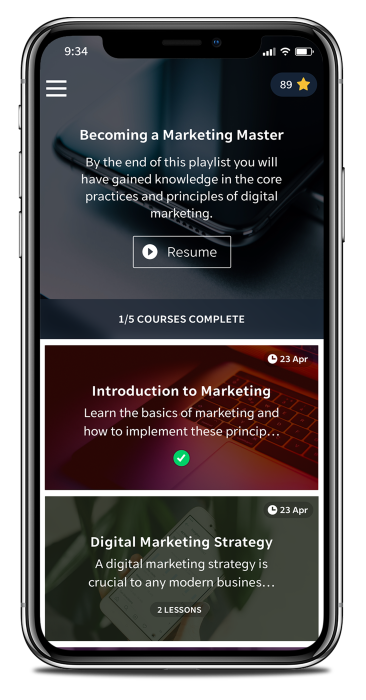 But that's not all. EdApp has also added fun elements to online training courses such as gamification and quizzes, which are supported by prizes and real rewards. They also allow microlearning to take place. No one likes to sit in for hours and read or listen to long, tedious lectures. But, if you deliver your lessons in bite-sized chunks, it makes the training easier to digest, and not a boring, tedious chore that everyone is required to take. 
Price

: Free. Paid premium services are available.

Key features

: Flexible authoring tool, pre-made templates, gamification, spaced repetitions, and microlearning 
2. Arlo
Another great system to consider is Arlo, a cloud-based training and event management software that can simplify and automate your workforce training effort. Here, you can create and store information and resources, automatically schedule and run live webinars, and deliver modules that the employees can complete anytime and anywhere they like.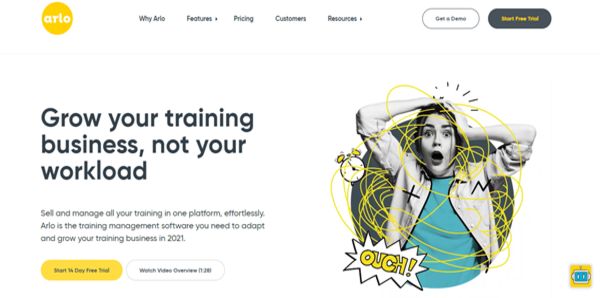 At this time, Arlo does not have a free version. But, users are allowed to try all its key features for free, without the pressure of subscribing to an annual contract. 
Price

: $79 – $185 USD per month. Free trial available.

Key features

: Smart automation, live webinars, event management, blended learning
Train your teams using the best online training system
3. Inquisiq
Inquisiq stays true to their trademark – More Training, Less Stress. They can deploy, manage, and track hundreds of rich-content courses, even automate course enrollment and report generation without demanding too much time or effort on your end. This free elearning software has a friendly, fully configurable, multilingual interface to ensure the highest level of customer experience and satisfaction. It also allows easy interoperability with other elearning authoring tools, thanks to its SCORM software compatibility.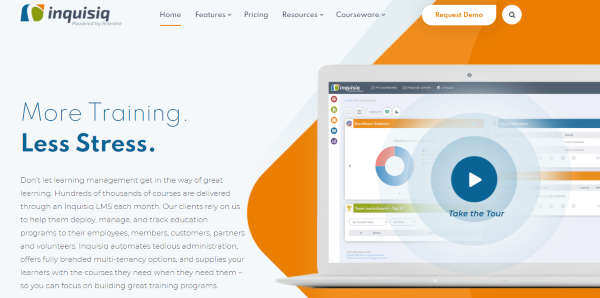 The learning doesn't stop once the courses are supplied to your learners. Here, they can also engage and interact through user communities, messaging centers, and walls and feeds. Inquisic provides a long list of useful features and functionalities that you can get without breaking your bank. 
Price

: Starting from $340 USD per month. Free trial available. 

Key features

: Configurable and multilingual interface, SCORM compatibility, social learning, out-of-the-box automation.
4. Core Achieve
Quite distinct from the usual training management systems, Core Achieve can be used either as a platform as a service (PaaS) or software as a service (SaaS). It supports unlimited end-users and learning materials, which makes it a perfect online training platform for any organization, both large and small.
Core Achieve offers a user-friendly tool and personnel training software that allows you to build, upload, and organize course materials, make it more engaging through quizzes and assessments, monitor and manage progress, and so much more. You will have to pay for the software, but they ensure inclusive services that will meet your training standards.
Price

: Starting from $299 USD per month. Free trial available.

Key features

: PaaS or SaaS, course building, content management, webinar, analytics, and reporting. 
5. Blackboard Learn (for Business)
Blackboard Learn advances training methods through their responsive, barrier-free LMS platform, helping organizations deliver eLearning courses in easy, meaningful ways. This software takes pride in its all-in-one training solutions, including web conferencing and collaboration, custom web design and content management, mass notification systems, registration, and reporting. Blackboard Learn is also offered as a SaaS LMS, so it's always up-to-date.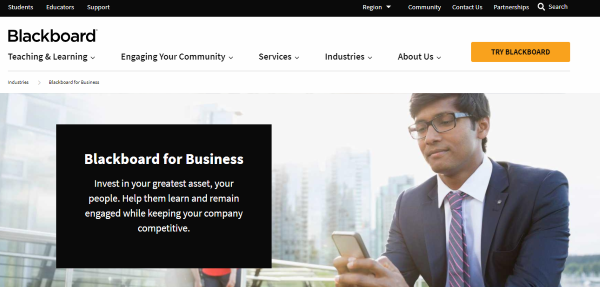 Price

: Custom price depending on services needed and the number of learners. There's no free trial.

Key features

: Responsive LMS, custom branding, barrier-free formats, built-in course authoring tool.
6. GoToTraining
Perfect for anyone tired of hosting tedious training and webinars, GoToTraining features engaging online training solutions with unique, built-in features. This platform enables organizations to conduct custom registration, manage training materials, and share and publish courses without any fuss. It also encourages better learning retention and engagement during your live training sessions through tests and polls, small-group activities and collaborations, and also discussions.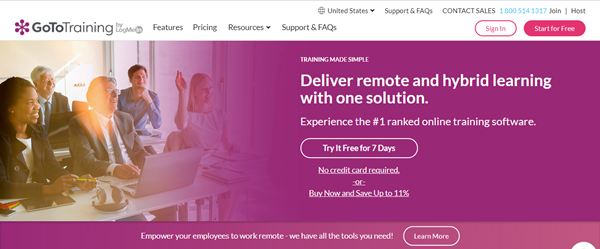 No content will go to waste – GoToTraining organizes and stores your training materials, tests, and recordings that the learners can browse anywhere and anytime to their best availability.  
Price

: $109.00 USD per month. Free trial available.

Key features

: Custom registration, content sharing, engaging in-session experience, training report, content library. 
7. GoSkills
Another online training system to consider is GoSkills, a flexible enterprise LMS where you can seamlessly manage, track, and assign your training content. Through its cutting-edge LMS, you can create and personalize your courses with your logo and branding for free. They have also built a gamification system that you can tailor with your reward system, making the training program even more fun and exciting.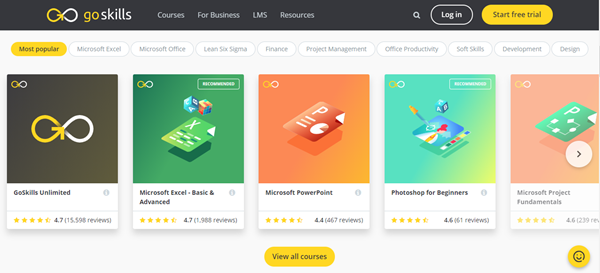 GoSkills offer a worthy paid service where you can access their award-winning, easy-to-digest training courses and help your employees reach their full potential. They are broken down into bite-sized lessons that are easily accessible on any device. 
Price

: Free. Paid premium services are available.

Key features

: Free LMS, content library, bite-sized lessons, gamification, insightful training report.
8. Gnosis Connect
GnosisConnect doesn't disappoint when it comes to a digital learning experience. It features a simple and intuitive interface to make the learning and coaching easy and flexible, both from the administrative and learner's point of view. You can utilize the platform to develop learning programs and deploy relevant courses in quick, easy steps. Learners, on the other hand, can easily access the courses in the catalog. Prioritizing learner engagement, GnosisConnect is also equipped with an LMS chatbot through AI and machine learning.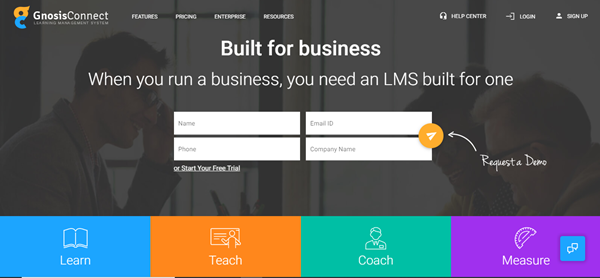 Price

: Starting from $299 USD. Free trial available.

Key features

: Intuitive interface, custom content development, training report, and LMS chatbot. 
9. Totara Learn
If you're looking for a flexible online training system that can deliver transformational learning material, engage and motivate your workforce, and monitor their performance, then Totara Learn is the way to go. You will never compromise – you can build a customized learning catalog, upload your eLearning courses, and even create gamified activities supporting your training goals and objectives.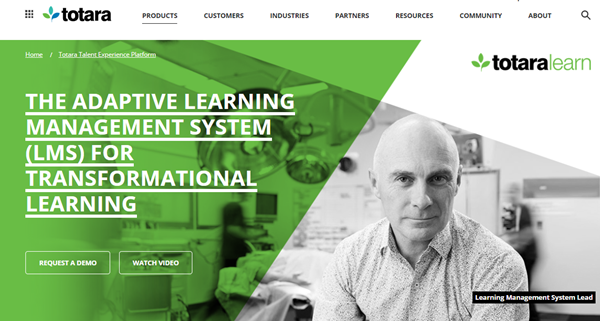 Price

: Prices available upon request.

Key features

: Freedom to learn, engage, and perform, virtual (VILT) and face-to-face (ILT) learning sessions, adaptive learning management, powerful reporting.
10. Online Training Systems (OTS)  
With Online Training Systems (OTS), you can develop remote content packages, store and deliver eLearning courses through the OTS online training portal, and convert offline materials into interactive web content and make them fully accessible online. They also offer OTS-powered courses that you can deliver and track right from your system.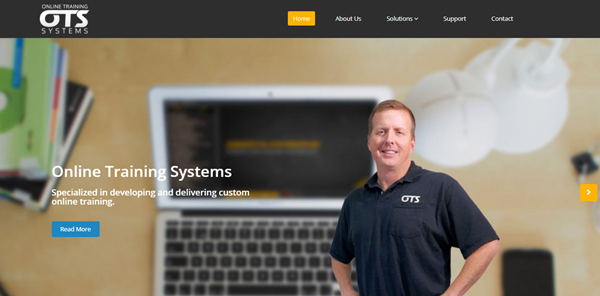 Price

: Prices available upon request.

Key features

: Remote content delivery, online training portal hosting, and content conversion
There's no one-size-fits-all training solution. So before you invest in an online training system, be sure to identify your goal, priorities, and budget range, and examine all your options. Now that we have looked at the best online training systems available on the market, we hope that you have found the best software for your business.
You may also be interested in:
Online Training Systems Summary
| Tool | Price | Key Features |
| --- | --- | --- |
| EdApp | Free. Paid premium services are available. | Flexible authoring tool, pre-made templates, gamification, spaced repetitions, and microlearning |
| Arlo | $79 – $185 USD per month. Free trial available. | Smart automation, live webinars, event management, blended learning |
| Inquisiq | Starting from $340 USD per month. Free trial available. | Configurable and multilingual interface, SCORM compatibility, social learning, out-of-the-box automation. |
| Core Achieve | Starting from $299 USD per month. Free trial available. | PaaS or SaaS, course building, content management, webinar, analytics, and reporting. |
| Blackboard Learn (for Business) | Custom price depending on services needed and the number of learners. There's no free trial. | Responsive LMS, custom branding, barrier-free formats, built-in course authoring tool. |
| GoToTraining | $109.00 USD per month. Free trial available. | Custom registration, content sharing, engaging in-session experience, training report, content library. |
| GoSkills | Free. Paid premium services are available. | Free LMS, content library, bite-sized lessons, gamification, insightful training report. |
| Gnosis Connect | Starting from $299 USD. Free trial available. | Intuitive interface, custom content development, training report, and LMS chatbot. |
| Totara Learn | Prices available upon request. | Freedom to learn, engage, and perform, virtual (VILT) and face-to-face (ILT) learning sessions, adaptive learning management, powerful reporting. |
| Online Training Systems (OTS) | Prices available upon request. | Remote content delivery, online training portal hosting, and content conversion |