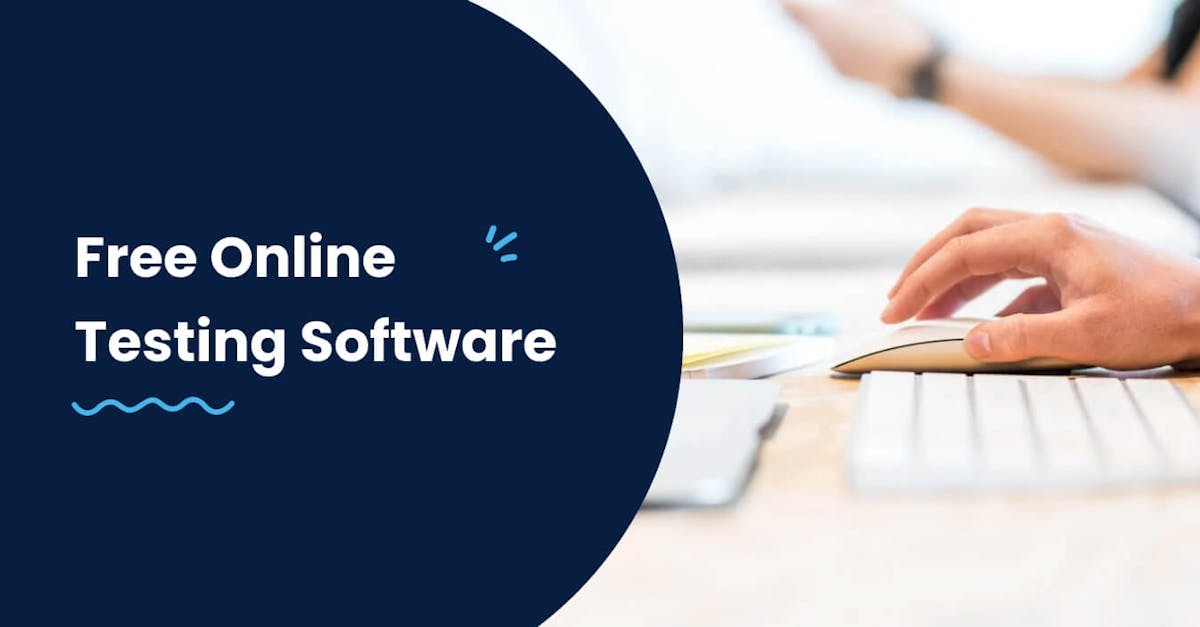 Using online testing software has now been the standard for creating assessments to check on an individual's knowledge and skills. It provides more flexibility and convenience than traditional paper tests since they can be created anytime and anywhere. To help you easily manage your learners and monitor their performance, here are 10 free online testing software to get you started.
1. EdApp
EdApp is the top online testing software for ensuring that your teams make the most of their training. EdApp's Rapid Refresh feature solely dedicated to test-making will help with checking learner retention and comprehension. It's designed to make online test creation easier, faster, and more efficient for busy educators and instructional designers. Whether you need to create assessment for your diversity and inclusion training, crisis management testing programs, leadership, or free hospitality certificates, this tool can definitely lend a hand.
With its easy-to-complete spreadsheet featuring a multiple choice question format, you can transfer your questions and the corresponding correct answer, and it will automatically be transformed into a test, ready to be rolled out with a click of a button to test takers. Quizzes can be in the form of multiple choice questions, true or false, and more. 
With EdApp, there's no need to chase your employees to take online practice assessments and assignments with a skills assessment tool as push notifications and email reminders are embedded into the user management feature, which yields higher completion rates.
This is a good software testing platform to quiz your learners whether that's about online medical laboratory courses, cyber security training, and so on.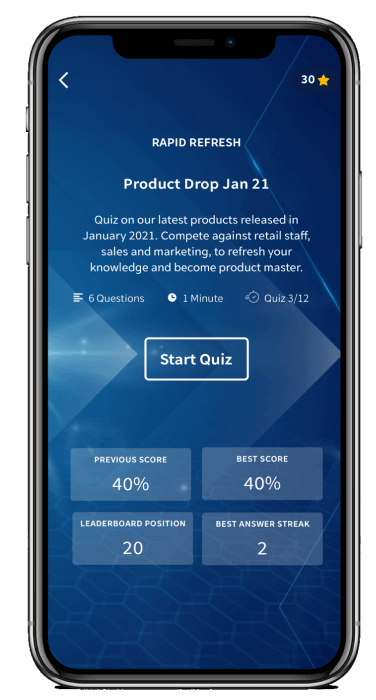 Cost: Free
Key features: Rapid Refresh, reporting, custom push notifications
Start Using The Best Free Online Testing Software
2. Kahoot!
Kahoot! is an interactive, game-based online test creator software where users can get answers to multiple choice tests by choosing answer choices from gamified questions in real-time. This is usually used in synchronous learning where active participation of learners is highly encouraged. A self-paced asynchronous session is also available if needed. While Kahoot is mostly used by educators, it can also be utilized by your L&D and training teams to conduct tests, engage employees in training content, and ask open-ended questions.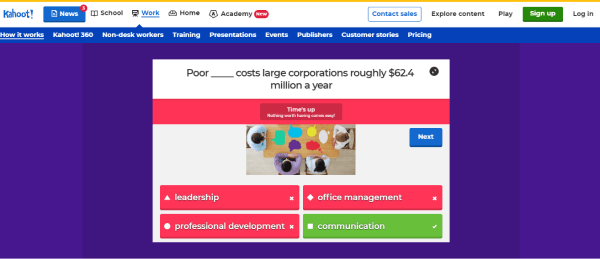 Cost: Free and paid plans
Key features: Customizable templates, game format, reporting
3. ProProfs
ProProfs is an online exams software with over 100,000 readily available questions you can use in creating knowledge checks. It also includes an online authoring tool, which makes creating tests easy and convenient. Tests are automatically graded after they're taken, which is a time-saver for your training team. The quizzes can be deployed to your learners through an online link in their group chat or virtual classroom, which makes access a breeze. You'll also get access to actionable reports that are automatically generated and can be exported for further analysis and assessment. In the fast-paced world of technology, automated testing services are becoming an essential tool for ensuring the efficiency and reliability of various software applications.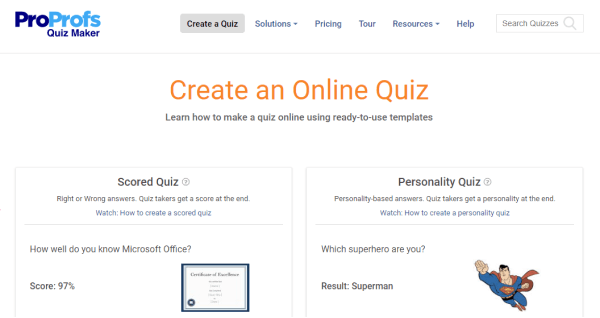 Cost: Free and paid plans
Key features: Ready-to-use questions, automated grading, reporting
4. Typeform
Typeform is an online testing software with no coding background needed to create engaging and interactive tests. This software allows integrations with several applications such as Canva, Slack, and Google Drive, so there's no need to go back and forth with any existing apps that you use. Typeform uses a one question at a time, conversation-like format so you'll have to consider this when creating tests with many items. Examples of questions you can include in your typeform tests are: fill-in-the-blank, short-answer, numeric, and multiple choice exam. You can also include questions that show the validity of the answer so your tests are more standardized and include lesser invalid answers. For the free version though, you're limited to 3 forms with 10 question items and up to 100 allowable responses per month.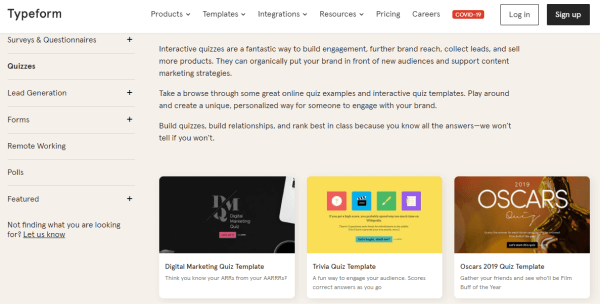 Cost: Free and paid plans
Key features: Customizable templates, shareable reports & analytics
5. Quizlet
Quizlet is a free online testing software that is popular for its signature flashcard format. Using flashcards for testing is the perfect medium for visual learners as facts and key concepts are shown through images for better context and recall. Users continually contribute to the public library of this software, so several study sets for different topics are accessible. Aside from using flashcards, Quizlet quiz software also offers timed games, creating questions, and practice tests for variation. While it's mostly used in schools, Quizlet is an engaging way to test for understanding and retention with your teams in the workplace.
Cost: Free
Key features: Flashcard format, study sets, multiple question types
6. ClassMarker
ClassMarker is another online testing software that allows you to easily create tests and save questions to your question bank, which you can reuse anytime. Quiz questions are highly customizable, which allows you to indicate time & date availability, the number of attempts allowed, the passing score, and many more. You'll also be able to add a theme to apply branding and logo to your test pages. Like ProProfs, tests are automatically graded except for those with essay-type questions. You can view learning outcomes whether they've been completed or if they are still in progress, so you'll always have visibility on how your team is getting along.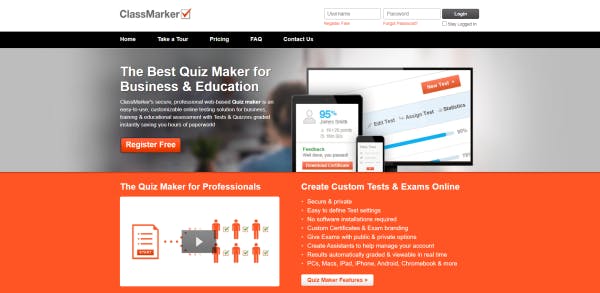 Cost: Free and paid plans
Key features: Multiple test types, branding, completion certificates
7. SpeedExam
SpeedExam is a unique online testing software geared towards assisting learners with self-study. It offers different types of questions to provide diverse types of challenges to your learners. Your training team can create a question bank and tests can be created by learners from your pool of questions. You can also create tests that can be taken at the same time, either in the same location or even in different regions, perfect for organizations that operate globally. You can even monitor your learners while they take their tests with SpeedExams' exam monitor. With its free version, you'll get 25 exam attempts per month with up to 5000 questions.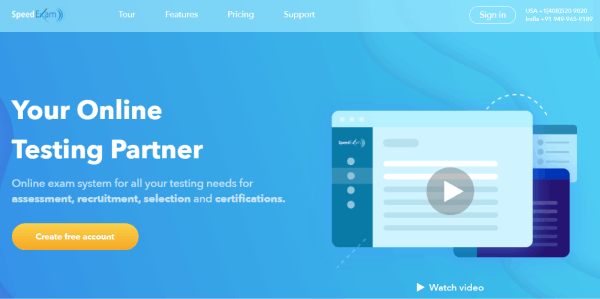 Cost: Free and paid plans
Key features: Question bank, concurrent tests, automated proctoring
8. PaperShala
PaperShala is a powerful online testing software that will allow you to create tests, reuse questions, and check results immediately. There's no need to worry about any power interruptions or connectivity issues when your learners take their knowledge tests as possible answers are saved in real-time and can be resumed anytime. Like the other tools in this list, it also has a question bank that houses all your test questions. Aside from this, it also gives visibility to more details, such as total attempts and total correct answers and explanations, incorrect answers, and distractors such as 'none of the above' and 'all of the above' answers. PaperShala also has a dedicated student dashboard where learners can check the exams they need to take, their current progress, and their overall performance.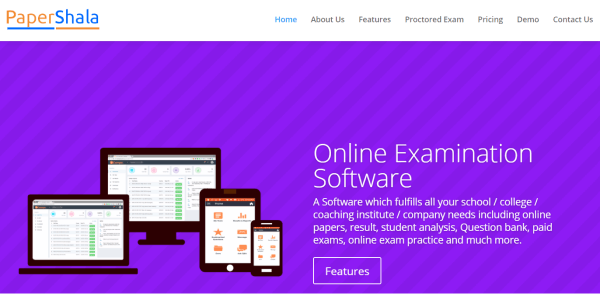 Cost: Free and paid plans
Key features: Multifunctional question bank, student dashboard, Resume Exam feature
9. Edbase
Edbase is an intuitive online testing software that allows you to create tests in a couple of minutes. You can easily drag and drop items from your set of questions to your quizzes and rearrange them in any order you prefer. It includes a question editor so you'll also be able to add images and videos for more advanced questions. To ensure honesty, you can opt to set a time limit, randomize questions, and even lock learners' screens. Edbase offers a free plan, but it only allows 10 candidates and 20 test attempts each month.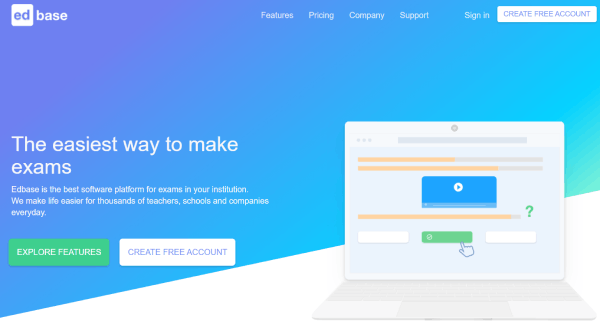 Cost: Free and paid plans
Key features: Drag-and-drop question editor, question bank, integrity protocols
10. Mercer Mettl
Lastly, Mercer Mettl is an online testing software that caters both to schools and businesses. It boasts of an intuitive, hassle-free dashboard that allows you to focus on building tests instead of spending time learning how to do them. It offers a wide variety of question types, such as multiple-choice, true/false, and essay questions. Its powerful software even allows you to conduct more complex tests to check for very specific skills like spreadsheet proficiency and programming knowledge. However, Mercer Mettl doesn't offer a free plan and their pricing is based on your usage and the features you require, including mobile app testing services.
Cost: Contact Mercer Mettl for quotation
Key features: Test authoring, complex skills testing, different question types