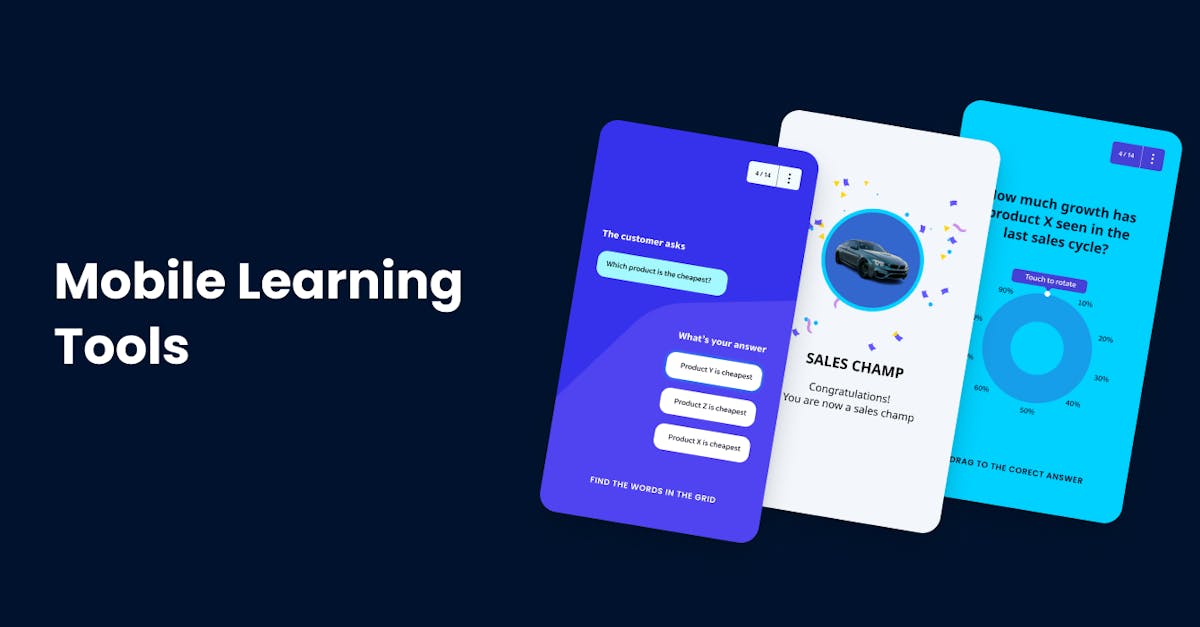 This year has seen a sudden rise in the number of tools available for distributed forms of learning. In general, we use the term eLearning to refer to digital learning. In that case, the "e" refers to "electronic", and it is a very broad category.
We can, however, narrow down eLearning into platforms that focus on mobile learning. "Mobile" is what the "m" in mLearning stands for. This type of learning is meant to be engaged with on devices like smartphones and tablets, and there are specific reasons why we would want to use mLearning instead of just eLearning.
Below is a list of ten mLearning platforms used in 2020. In the list, I briefly review each one.
1. EdApp
This award-wining microlearning tool allows anyone to easily create their own courseware to train teams of all sizes.
EdApp has a mobile-first philosophy that's reflected in its responsive cloud-based authoring tool. You can see how your materials will look on a wide variety of mobile clients right as you make your content.
It also has many features that are directly usable by mobile devices, such as using microlearning which delivers learning directly to learners' devices. Learners receive push notifications that can inform them of new lessons, remind them of deadlines, and notify them if they have won prizes. But first, they need to download EdApp from the app store or play store.
What's possibly most impressive about EdApp is its completely free, editable course library that's full of world-class content. This collection is contributed by industry leaders around the world and available for everyone to select, edit and customize, then deploy to your team members. It has an extensive collection with hundreds of online courses to choose from. Regardless of your industry, find content around categories like manufacturing, food and hospitality, safety and risk management, modern business management, retail, leadership, government, healthcare, and much more.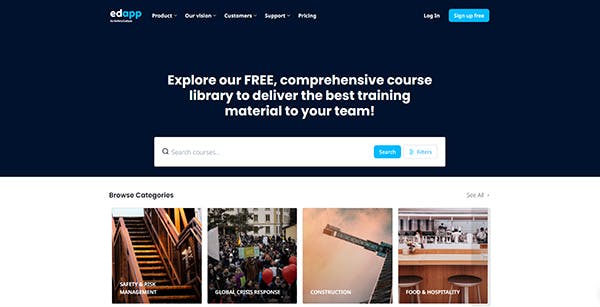 If you don't have a team of instructional designers who can help you create your courses or update EdApp's ready made courses, then worry not. this platform can produce your first five-lesson course for you, allowing you to spend less time on the admin side of training. 
EdApp's use of microlearning is specially designed for mobile users, which means it can greatly increase a trainee's intrinsic motivation. Because we spend the most time on our mobile devices, completing learning content through smartphones only makes sense. This way, learners have the freedom to access microlessons whenever their schedules allow in as little as 5 or 10 minutes. It also creates a work culture where continual learning is desired by employees and, in turn, results in better learning outcomes.
2. domiKnow
One platform is dominKnow. This advertises itself as an all-in-one eLearning authoring system.
This platform is good with regards to how it helps teams collaborate by sharing resources for learning development. One often-mentioned drawback regards its user interface, which at times makes it hard to click where you want it to.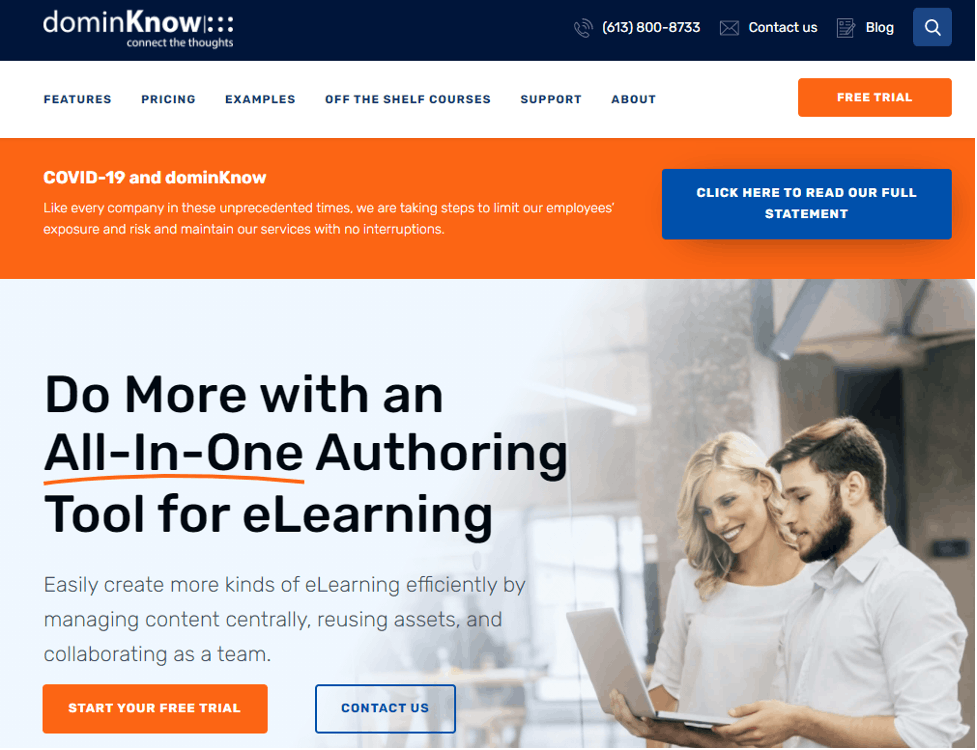 3. Persona Learning
Another option for mLearning and mobile workforce management is Persona Learning. This platform is SCORM-compliant and offers curriculum management and professional development.
Persona Learning has very interesting virtual reality and augmented reality solutions, and these types of mLearning are unique and have a lot of potential. One drawback is that there is no free demo or trial available, so you can't easily test it out yourself.
4. Modo Labs
Another effective mLearning solution comes from Modo Labs. This is a platform that allows companies and schools to make mobile-first tools for students, teachers, and alumni.
Modo Labs has two features called Personas and Locations. These allow for users to be presented the right information based on their roles and geographical location. It also has advanced features for message scheduling, push notifications, and banner messages. Like Persona Learning, however, there is not a free download on their website that you can easily use to try it out.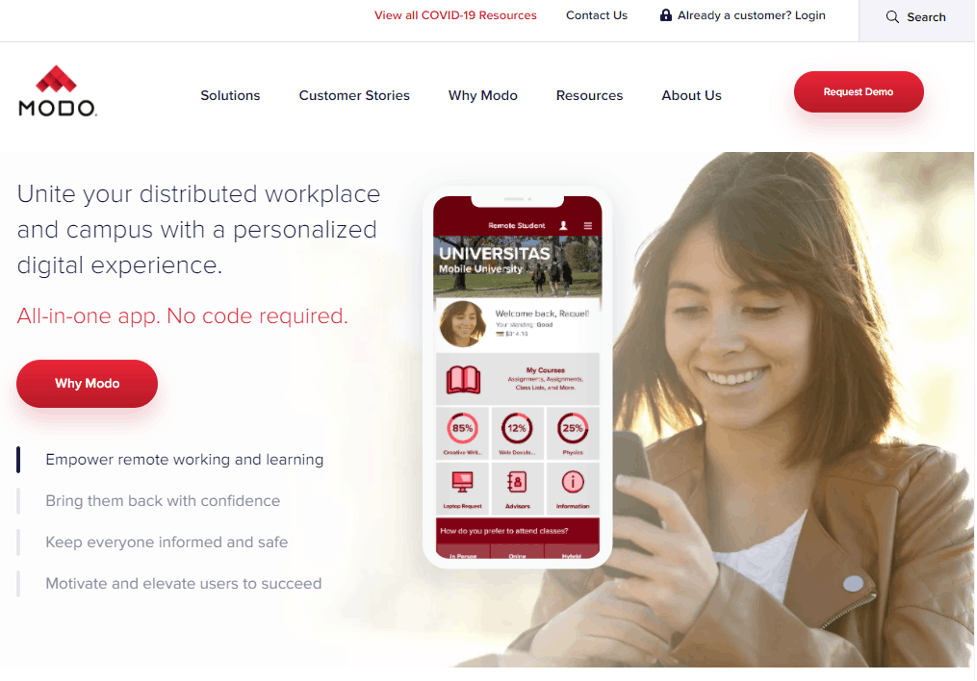 5. SumTotal ToolBook
SumTotal ToolBook is another mLearning authoring tool. It is a tool that has been around for a while that is ideal for healthcare, compliance, and soft skill training.
The learning material includes interactive content, assessments, and software simulations. It uses templates and learning authoring tools that make it easy to create engaging learning environments. One issue that users have commented about is that there could be more documentation to go along with all its features.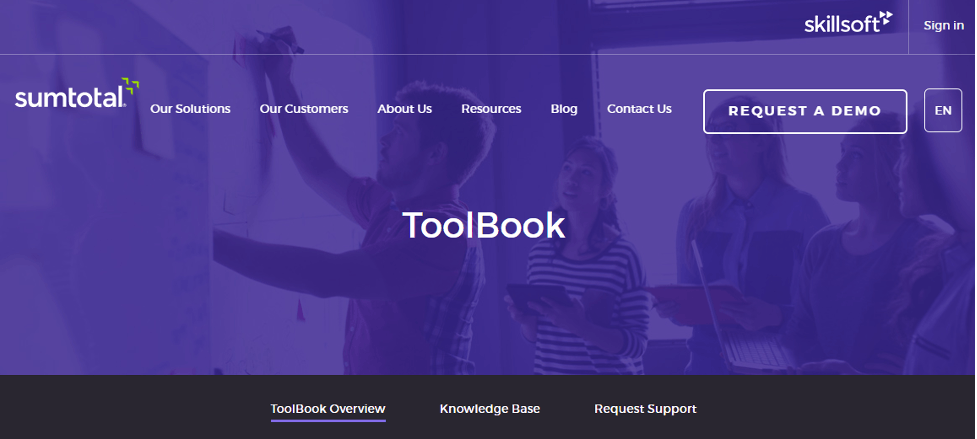 6. Elucidat
Elucidat is another mLearning tool aimed at helping employers train their workforce. It allows SMEs to collaborate easily during course creation.
Elucidat has many useful features, including localized online training and gamification. You can also publish the courses through other LMSs, or use their own mLearning portal. One issue that some users mention is that there is a high learning curve to learn to use it and that there are many options to choose from.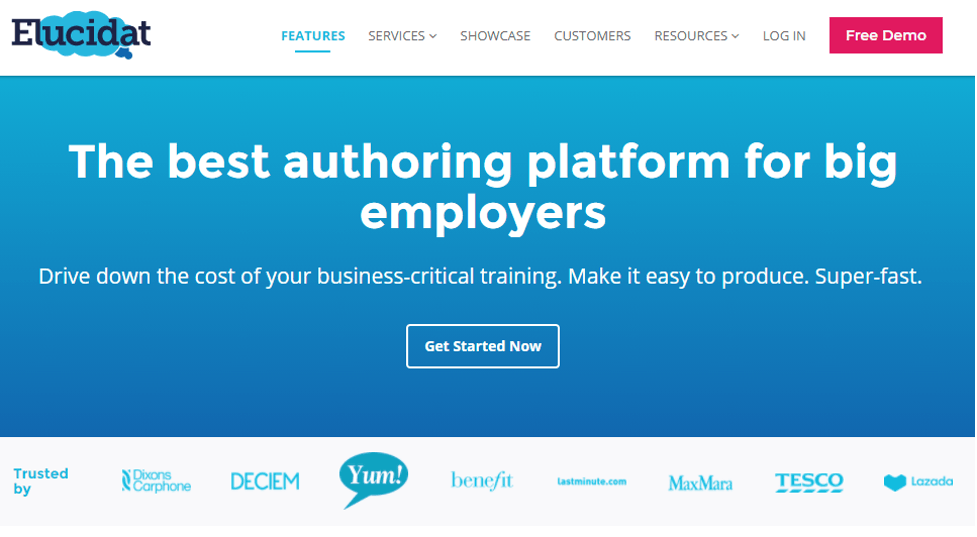 7. Appcelerator
Appcelerator is an open-source course authoring tool for mobile apps. It allows you to write your mobile tool in JavaScript-based SDK and then deploy it on any device.
Appcelerator has a lot of functionality as well as advanced analytics that let you see in real-time how your tool is being used all over the world.  With so much functionality, though, it can be a very complicated platform for mLearning creators who aren't strong at programming.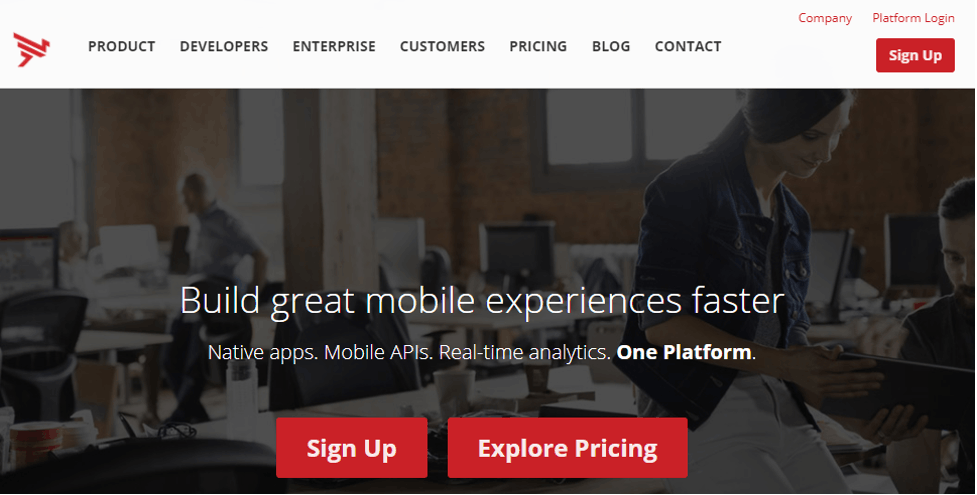 8. Gurucan
Gurucan is another learning platform that works as a tool in iOS and Android. It can support live sessions and has marketing pipelines as well as daily challenges.
It markets itself as a 7-in-1 platform, with the seven features being: An online course builder, a video CDN with piracy protection, a White Label Mobile Apps Builder, live webinars, payments with analytics, marketing automation, and quizzes with homework. It still needs to add a few features, such as gamification.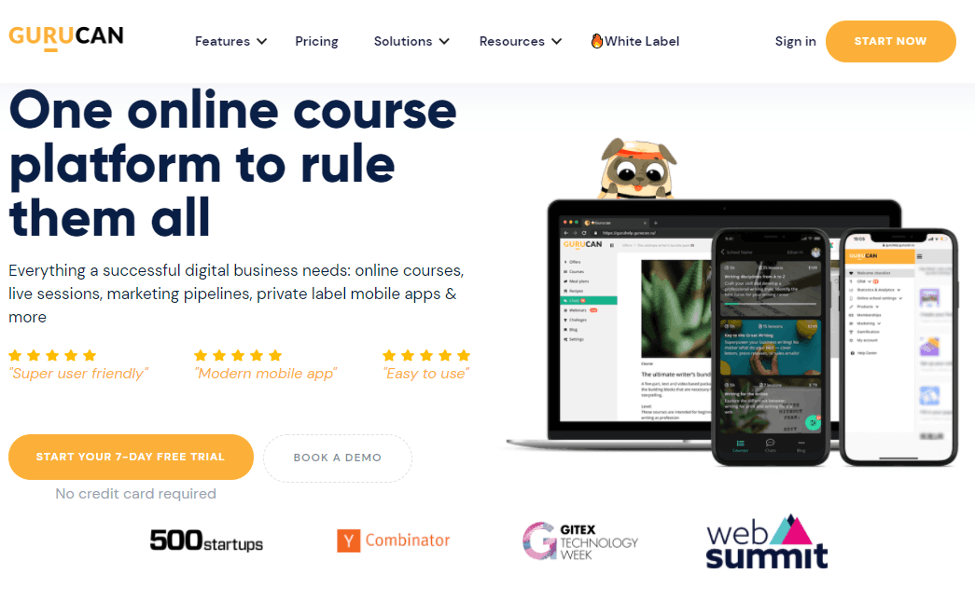 9. Brain Shark
Brain Shark is another platform intended to help train sales teams. It has features that aim to make sure that teams are ready to start creating revenue, with an analytics feature called Scorecards that let businesses see what's working or not.
This tool has a clear purpose and users find it straightforward to work with. One complaint that users have mentioned is that the video aspect is not as feature-rich as it could be.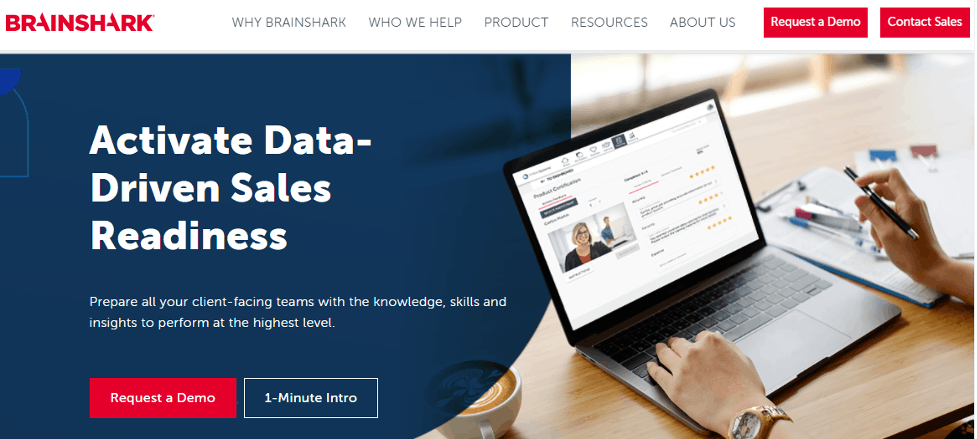 10. Intellum
Intellum is another tool that can be used for mLearning. It has numerous features including knowledgebases, certificates, chat, and gamification.
This corporate LMS is good for large-sized companies of over 10,000. However, small companies may want to find another solution.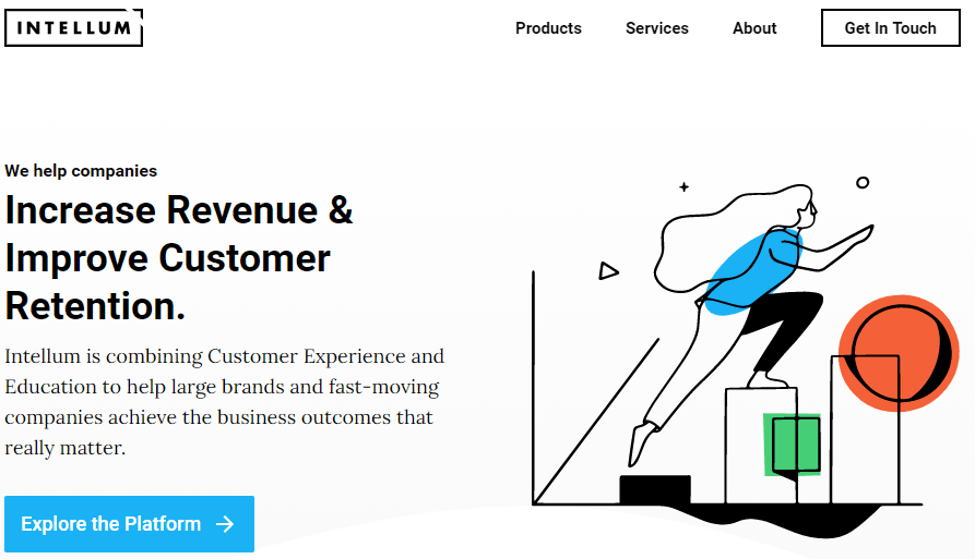 Why Use mLearning?
While an eLearning environment on a PC can deliver an engaging learning experience, there are many reasons why we would want to include mLearning apps. mLearning research has shown many advantages, including:
Anywhere and anytime access. Users can take advantage of spare time like sitting on the bus or waiting in line to engage in learning activities.

Cheaper hardware requirements. Smartphones have become cheaper and are ubiquitous, while a PC can still represent a much bigger investment.

Notifications for spaced repetition. A portable device can alert users at optimal times when they need to be reminded of a topic, which is essential when using learning techniques like spaced repetition.
Those are just a few reasons to embrace mLearning.
In this article, we've taken a look at several different mLearning platforms. There are platforms for all different types of situations, such as using Intellum for large companies, using Brain Shark for sales teams, and using EdApp for effective microlearning on mobile devices for all industries and teams – large and small. Hopefully previewing these apps will help you when searching for an mLearning platform. New to EdApp? Create your completely free account today and have unlimited access to the award-winning microlearning platform.