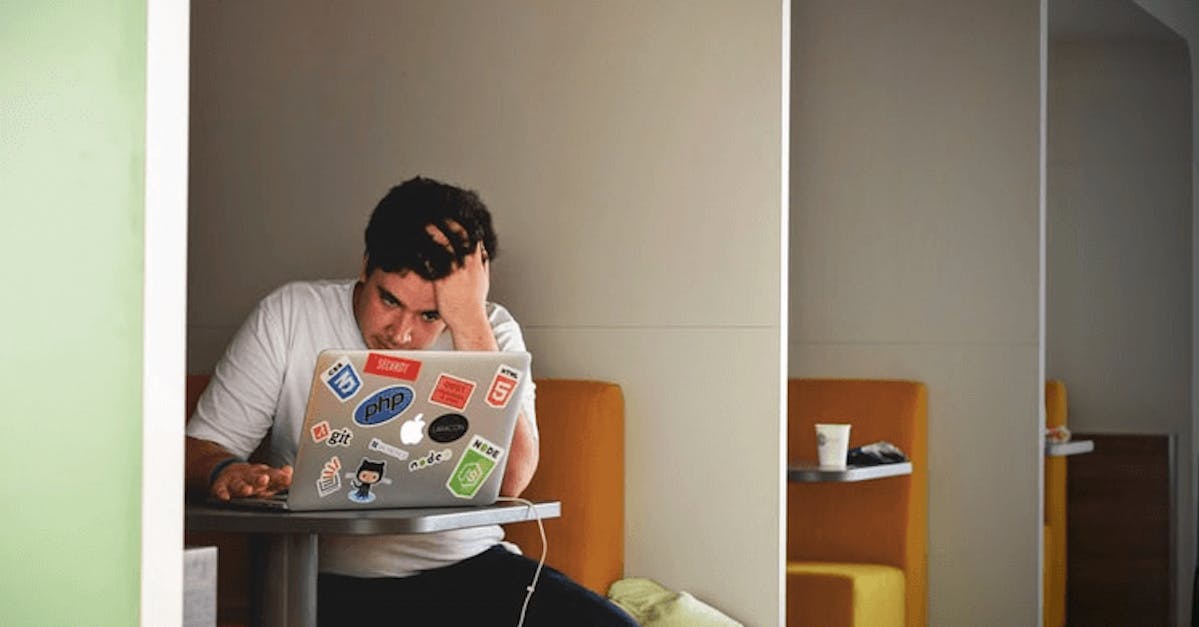 Microlearning has undoubtedly brought significant advantages in the world of corporate training. But, just like any other training solution and learning methodologies, it's not exactly perfect. It also has some flaws and potential challenges that learning and development (L&D) leaders and subject-matter experts should always keep in mind before going all in. Let's take a look below at the 10 microlearning challenges:
Microlearning Challenge #1 – Limited to a few concepts
Microlearning's primary purpose is to satisfy learning with short bursts of information that you can absorb in just a short amount of time. One microlearning challenge is that you can only provide a few concepts per activity – you can't dig deeper or visit sub-context areas unless you build microlessons specifically for those additional areas. So, if you have a great deal of training that your employees need to comprehend in detail, microlearning isn't exactly your best bet.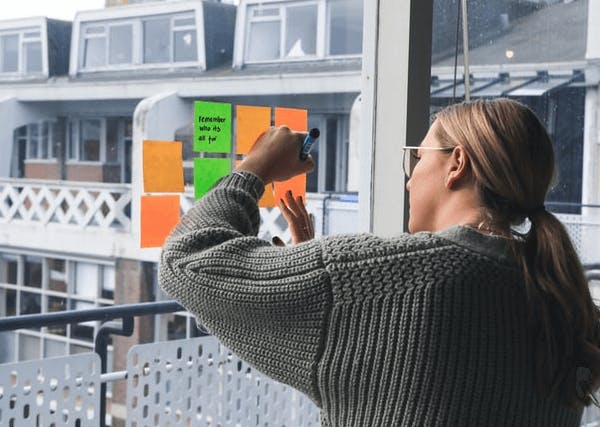 Microlearning Challenge #2 – Ill-suited for industries requiring complex training
Another microlearning disadvantage is the complex training objectives of other industries. After all, it's not a one-size-fits-all type of learning. For example, nurses and physicians should not rely entirely on healthcare micro-courses. They will need more in-depth discussions to comprehend more complex ideas and also supervised exercises to practice their skills and knowledge in the real world. 
Microlearning Challenge #3 – Less dedication from learners 
Since microlessons are relatively short and quick, they only require a little commitment from learners. Sure, it fits into their busy schedule, but they may also lose interest if they only perceive little value in your training initiative. Worse, some will not even bother to take the lessons. To encourage and motivate your team to undertake their courses, you may want to consider exploring some ways to make your microlearning more fun and interactive, such as incorporating games and pop quizzes, adding infographics, videos and recordings, and more using elearning authoring tools. 
Microlearning Challenge #4 – Risks of fragmented learning
Also part of the micro challenges is the risk of fragmented learning, if not managed correctly. Granted, this type of learning gives a higher learning retention rate than asking your employees to read a 50-page module or watch an hour-long video lecture. But, it's useless and just frustrating if the course content is put together without any structure. So when dividing your online training courses into small nuggets, it's crucial that they are still consistent with each other and connected somehow. 
Microlearning Challenge #5 – Preparation may be time-consuming
Microlearning delivers bite-sized lessons, so they should be time-saving, right? Unfortunately for training leaders and instructional designers, planning and management can be pretty time-consuming. You need to restructure your existing corporate learning materials and learning activities into custom elearning including your micro training assets – not to mention the additional time and effort spent on better instructional design, putting together your lessons, and ensuring that they appeal to your team.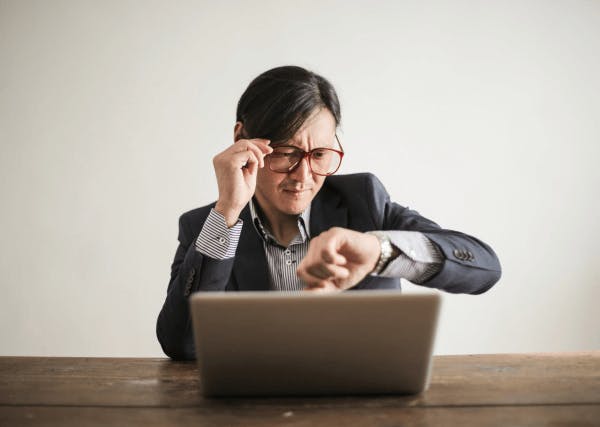 Microlearning Challenge #6 – Lower learning expectations
The way you structure your microlearning will significantly affect the learning expectations of your employees. If they believe that they will only gain minimal improvement from your bite-sized lessons, then it will be hard to convince them to expand their efforts and work a little harder. So what you can do best is set a learning goal for your trainees right at the start of your program and most of all, help them understand how this type of learning will help improve their skills and qualifications. 
Microlearning Challenge #7 – Gamified microlearning can be confusing and distracting
Gamified microlearning puts colors to otherwise dull and monotonous employee training programs and training activities – it motivates learners, improves engagement with the elearning courses, and increases retention. While there's no question about its advantages, it also comes with its own set of challenges. 
Poorly designed games are frequently confusing, which instead leads to disengagement. It beats the entire purpose of your gamified training. Some online games may also distract your employees from their learning objectives. Yes, they will play and engage, but simply because it is so much fun. However, a bigger question then arises – are they learning anything?
If you're thinking about gamifying your microlessons, spend some time first assessing and planning your strategies. The key here is to strike a balance between simplicity and fun to ensure that they are engaging and informative at the same time.
Microlearning Challenge #8 – Harder to track training progress
The best way to confirm the effectiveness of your employee development program is by tracking its progress. You need to know how many have unlocked and completed their courses, and if possible, the time they've spent taking the lessons. Unfortunately, the problem with microlearning, you have more training courses to monitor, and this makes the entire tracking process a little bit more tricky and time-wasting. 
Microlearning Challenges #9 – It may overlook the bigger picture
Keeping the big picture in mind is critical to driving business success. It pushes your team to think bigger and act beyond capabilities, contribute to large-scale initiatives, and quickly find solutions to overcome complex problems. But, if they become too accustomed to only taking small chunks of skills and information, they may lose sight of the bigger picture. It may pull them in different directions, leaving them overwhelmed and exhausted even before reaching their goals. 
Microlearning Disadvantage #10 – It clashes with long-term goals
Most of the time, microlessons focus only on addressing short-term goals; it only covers a single learning objective, something you want your employees to achieve soon. For instance, if your goal is to provide excellent customer service everyday, implementing daily or weekly micro-courses could help improve the performance of your team. But if your long-term goal is to achieve 100% customer satisfaction at the end of the year, you need to invest in more in-depth training and development to maximize their potential and help them develop new skills and competencies. 
All things considered:
Every training strategy has its disadvantages, and microlearning is no exception. In this article, we had a look at the primary drawbacks of this popular type of training: it can only support a few concepts at a time, it's not precisely suitable for complex training with long-term goals, and it may lead to fragmented and disjointed learning primarily if poorly managed. 
But despite all these training challenges, it remains the ultimate life-saver to a day-long, boring conference and hours-long training sessions with static PowerPoint presentations and thick modules. It cuts all irrelevant information and instead focuses on the content that truly matters the most. And since it only takes an average of 10 minutes or less to complete, it yields higher knowledge retention without overworking your brain. 
So, don't let this great opportunity go to waste. Instead of scaling back, what L&D leaders should do is devise an effective strategy to overcome these challenges and unlock all the advantages of microlearning.
Unsure where to start? 
Here at EdApp, we can be your starting point. You will never start with a blank page – our responsive microlearning templates are ready to be filled with your unique content. If you're starting from ground zero, you can also look through our e-learning library, which contains a variety of comprehensive courseware created with the help of some of the world's most trusted brands and industry leaders. All courses are made entirely editable through SCORM authoring tool, so feel free to edit, re-brand, and customize them to your needs.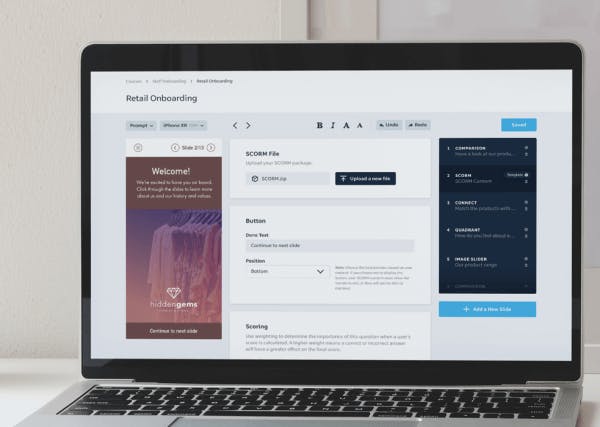 EdApp has also revolutionized traditional micro e-learning with its range of powerful features like Spaced Repetition, Rapid Refresh, Gamification, AI Translation Tool, and so much more.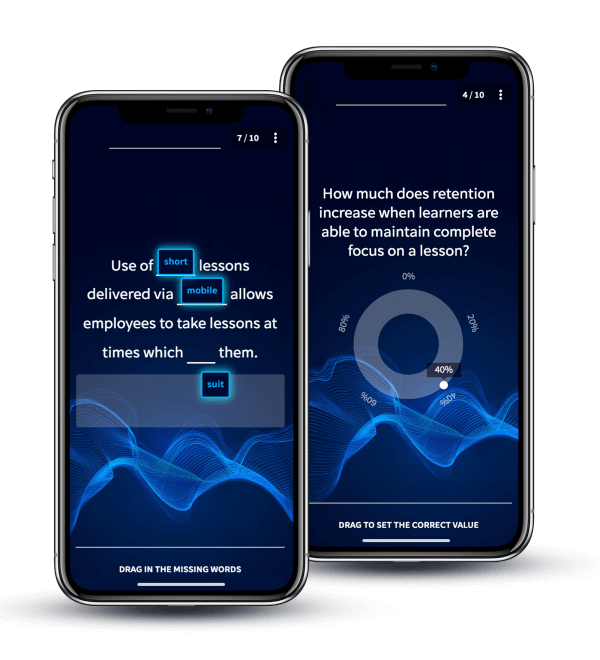 To know how you can integrate these EdApp features into your microlearning strategy, you can book a demo with us today. 
You may also be interested in: