We've listed the most important management training topics that will not only benefit existing leaders but will also help develop outstanding employees into potential leaders. Check out the management training topics below, and discover some helpful resources and tips to help you implement them more efficiently. 
1. Leadership development
Not everyone is born with leadership skills, but anyone can be a great leader through leadership training programs. Leadership is an essential skill for all levels of employees in an organization. By developing the potential of your employees, you can produce leaders with effective and relevant leadership and change management styles for your teams. When leaders and employees alike are trained with leadership knowledge and skills, they're able to improve strategies, enhance communication skills, and foster better relationships with colleagues and clients.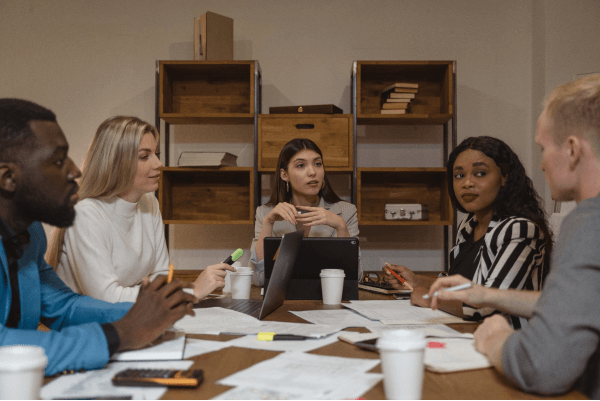 To help you spot and develop potential leaders efficiently, you can implement this management training topic by deploying assignments to your learners. This allows you to reinforce information, identify knowledge gaps, and evaluate your team's understanding of key concepts on leadership training topics. This gives instructors the ability to provide relevant and timely feedback that will highlight their strengths or areas of improvement. This way, you can ensure that your employees are fully equipped with sufficient knowledge before stepping into a new managerial role.
You can easily apply this strategy with EdApp's Assignments which is a question-and-response feature. It allows your learners to provide detailed responses to your targeted questions through image, video, or long-form text submissions. Submitted responses can then be easily reviewed and graded by admins/instructors.
Recommended courses:
Sign Up for Free with EdApp to implement management training topics effectively using its incredible features!
2. Hospitality management
Hospitality management is a management training topic specific to businesses like travel and tourism establishments, restaurants, and more. Managing different teams in this industry means you need to have precise knowledge of the fundamentals and key concepts of success in every aspect of the business. Just like any employee, hospitality managers also need hospitality management training programs to reinforce standards in providing excellent service for the guests while successfully managing people and communicating with customers. Even normal employees can benefit from hospitality management training programs as it allows them to develop the necessary soft skills to step up and hone their hospitality.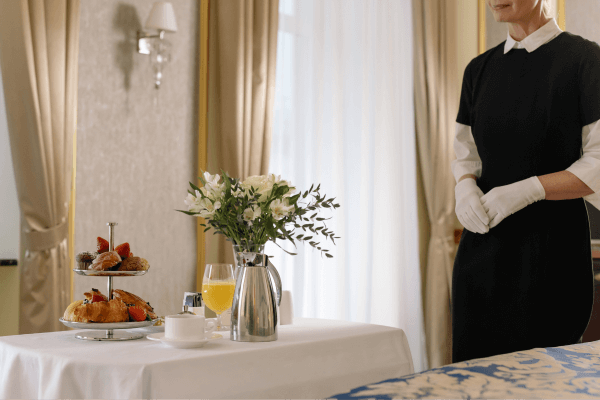 For employees who barely have enough time to spare for long instructor-led training sessions, it's important to make training not only effective but also less time-consuming. Microlearning is an effective training solution that breaks down overwhelming elearning and development content into bite-sized modules. Focusing only on key elements or messages with this method is a training practice that prevents cognitive overload among learners. With the compact nature of microlearning courses, they can be completed in just a couple of minutes, unlike traditional courses that take hours or days to complete.
Recommended courses:
3. Facility management
Facility management covers the supervision, operation, and maintenance of an organization's services and facilities. This management training topic ensures that existing and potential managers have the knowledge to keep facilities functional, safe, and efficient for the operation and usage of the employees. Training programs on facility management can cover the physical component of the workplace or the organization of the people. Information from these training topics can help all employees of any level from any department maximize their performance and productivity.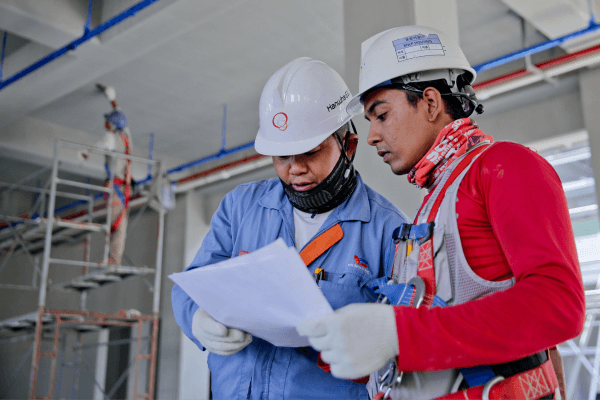 To ensure higher learning engagement, you can take advantage of a gamification strategy in your training programs. Gamification is the method of transforming regular training modules into casual smartphone games. It applies gaming elements to make training more interactive. To help you easily gamify your training courses, EdApp provides gamification templates in its authoring tool. It includes relationship templates, content templates, and many more that will you can reinforce concepts in a way that improves knowledge retention among the learners.
Recommended courses:
4. Restaurant management
It's not enough to serve the best-tasting food in town, but you also need to secure the best customer experience and ensure return visits. Proper restaurant management skills are highly essential to maintaining business stability and growth. In this management training topic, you'll reinforce concepts and strategies to improve the service of your teams, as well as increase the profitability of your restaurant. In a fast-paced industry such as food service, it can be challenging to spare time for synchronous employee training sessions.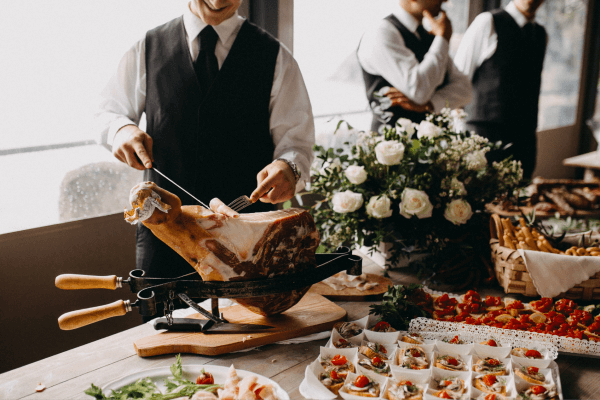 With that, it's best to allow self-paced learning sessions for your employees. This is done by incorporating smartphone technology into their learning experience through a mobile learning strategy. EdApp is a mobile-first LMS that makes this process more seamless and efficient for training managers. Marley Spoon is one of EdApp's clients in the food service industry that faced unprecedented challenges brought by COVID-19. But with the help of EdApp's mobile learning features, Marley Spoon was able to onboard hundreds of new employees and provide vital information such as food hygiene training and procedures in just a short period of time. 
You may also check out:
5. Hotel management 
To provide your customers with stellar accommodations and experience in your hotel, you need great teamwork and seamless operations from all your hotel functions. As a hotel manager, you must ensure that every employee is able to keep up with the standards. Through hotel management training, you'll be able to improve your management skills and discover new strategies and practices in housekeeping, guest services, and more. This topic will help you and your staff deliver consistent and high-quality service that will keep your guests coming back.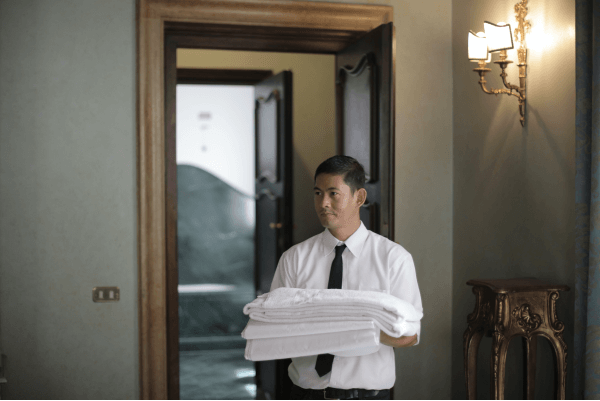 One way to effectively reinforce and develop hotel management skills among employees is to leverage the knowledge and expertise of your own hotel's managers, supervisors, and even regular employees. You can do this by incorporating social learning into your training program. EdApp leverages this strategy through its Discussions tool. This is a forum-style feature designed to give the opportunity for the managers/senior employees or even learners to lead course discussions when necessary and provide real-time feedback to peers. Coaches can even step in to provide insight into key responses. This improves relatability and knowledge retention not only for the learners but also for the individuals participating in the discussion
Recommended courses:
6. Diversity training
An aspect of effective management is ensuring that the organization fosters a collaborative and positive culture among teams. With diversity training, you can reduce discrimination, break unconscious bias, and promote equality among your employees. But in any organization, each employee carries different life experiences and viewpoints from varying backgrounds, cultures, gender, sexual orientation, beliefs, behaviors, and attitudes. So, it can be a challenge to build a holistic diverse culture in your workplace, as their differences can bring out misunderstandings and result in poor teamwork.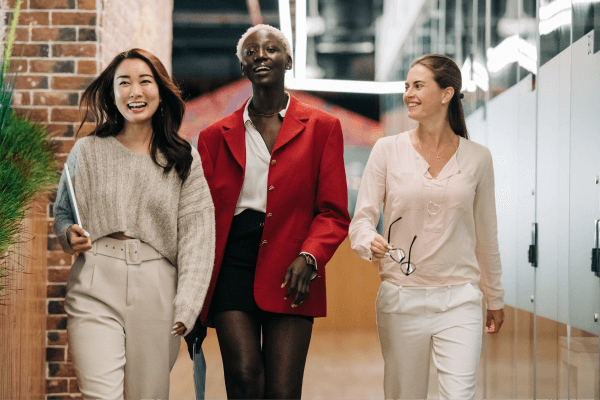 Thankfully, training platforms like EdApp offer readily available courses so you don't have to start from scratch. You can easily deploy these courses for your teams and allow them to complete their training anytime. They are completely customizable and can be personalized using EdApp's authoring tool. But, you can also create your own engaging microlesson even with little to no experience in microlearning. 
Recommended courses:
7. Productivity & stress management
Productivity and stress management is a personal management training topic that focuses on the well-being of employees. Fatigue and stress have been common and unfortunately normalized problems, especially in fast-paced industries with urgent deadlines and high client demands. This is true even for industries that demand extended hours of duty. If not immediately addressed, they can impair cognitive and bodily functioning, sometimes even resulting in permanent impairment, and long-term mental problems, like anxiety and depression. Aside from managing their workload accordingly to reduce stress, deploying courses on stress management can help them develop positive coping strategies and some relaxation techniques.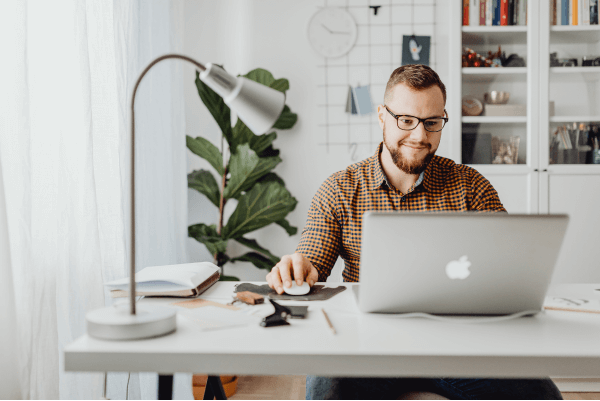 Aside from providing them with helpful resources on improving their productivity, you can also start recognizing employee achievements for their time, effort, and hard work in completing their online courses. This is a strategy to keep employees engaged and motivated is by recognizing employee achievements for their time, effort, and hard work in their training. EdApp makes this easy with its Achievements feature. This is the world's first-ever tool that allows you to congratulate, motivate, and inspire learners with customizable banners and badges for every learning progress. You're also given the option to export each learner's Achievements to internally shout out top achievers and learner's milestones. This creates intrinsic motivation for learners, as well as an internal buzz between employees, leading to higher engagement and better learning behaviors.
Recommended courses:
8. Talent Management
Talent management involves a constant process of attracting top-notch employees, increasing their knowledge, technical skills, and soft skills through training, and inspiring them to improve their performance. When handled strategically, these processes can make your employees feel empowered, helping the company achieve its visions and goals. By including talent management programs in your human resources training, you'll be able to recruit the best talent, retain your employees, and facilitate better their continuous training and employee development.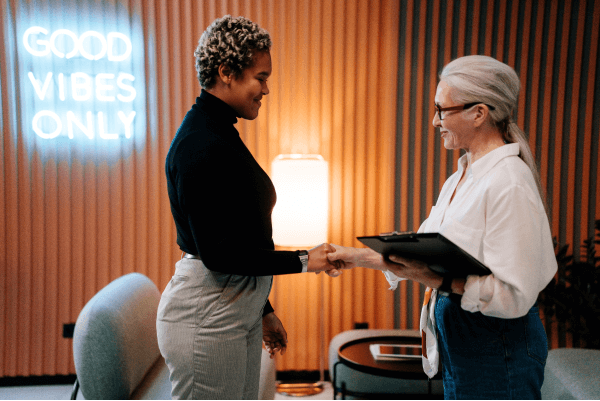 To ensure that your key employees understand the processes and the important competencies and strategies in managing employees, you can administer refresher quizzes for the learners. This strategy allows you to check the effectiveness of your lessons and reinforce information after completing professional development training sessions or online courses. With the help of online quiz creators like EdApp's quiz maker tool called Rapid Refresh, you can easily create quizzes without any prior existing content in EdApp. Multiple-choice questions are set up in this tool using an easy-to-complete spreadsheet template. Quizzes are then deployed for single or multiple sessions delivered at regular intervals, whether daily or weekly.  
Recommended courses:
9. Compliance training
Compliance training is not only necessary but also mandatory regardless of your organization's line of business. Every employee shares responsibility for abiding by certain regulations or policies mandated by the government, standards practiced in specific industries, or implemented by the company. When employees lack knowledge of proper compliance procedures, they can put themselves or the company at risk with violations or unwanted incidents, which can result in heavy fines or even criminal offenses. This strengthens the importance of this topic in your management training.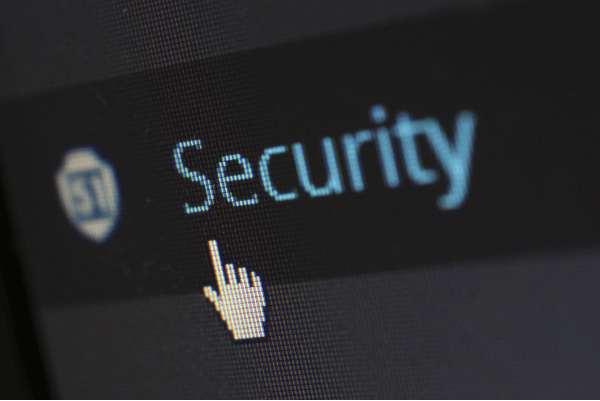 While the information in these types of training is crucial, employees may find them unnecessary and boring which causes disinterest and lack of attentiveness. This defeats the purpose of rolling out these training sessions since information isn't understood and retained. That's why you need to invest in learning materials that are designed for high-impact learning and engagement in corporate training. Good thing you can take advantage of EdApp's free compliance training resources in its course library. These courses focus on key messages for better understanding. They also incorporate gamification elements in the microlessons. 
Recommended courses:
10. Project management
A project management process is the planning, forecasting, and controlling of the strategy and execution of the life cycle of a project. The responsibilities of a project manager include managing the project plan from its early design to its final release. Project managers study the project scope and requirements and develop plans and systems to achieve project goals within specified parameters, including time frame and budget. All employees, regardless of skill level or seniority, can benefit from learning project management skills.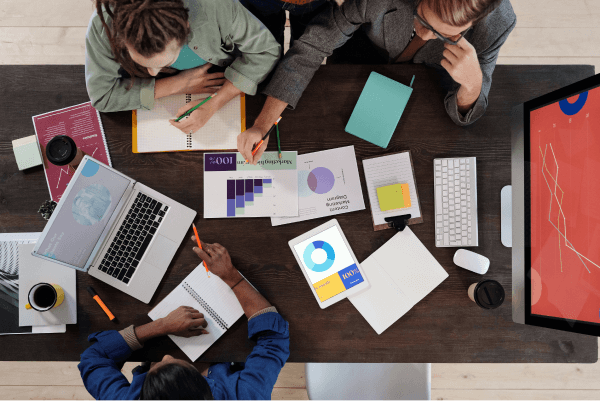 However, it's not enough to provide them with learning materials through training. It's equally important that information is remembered. To combat the forgetting curve in the learning process of your employees, you can apply a spaced repetition strategy to your training program. Using this technique, key learning concepts are repeated at regular intervals until knowledge is fully embedded in the long-term memory of your employees. The more frequent information is reinforced, the more effective learners absorb knowledge. EdApp incorporates spaced repetition strategy through its system-automated quiz called Brain Boost. This feature automatically pulls questions from your lessons and creates personalized quizzes for each learner to test which information they've retained. The more answers they get right, the less frequent they are tested on a particular lesson.
Recommended courses: