Today's corporate environment, often spanning across the oceans and continents, requires modern communication and educational tools reflecting its global character. Long gone are the times of lengthy phone calls, lonely sessions with scripts and guidelines, and dusty presentations. With the rising environmental awareness (last year doubled with travel restrictions), ever-changing dynamics of the market, and rapid production of knowledge, corporate learning had to become more accessible, interactive, and versatile. In 2018, the World Economic Forum reported 54% of the workforce will require significant upskilling and reskilling within the next five years. LMS platforms seem to be an answer.
Technology came to the rescue. With the rise of LMS platforms (LMS stands for Learning Management System) processes such as onboarding, continuous training, project management, and international collaboration became easier, faster, and more efficient than ever before. Learning Management System platforms are online spaces designed to store, organize and disseminate knowledge with the help of new technologies. LMS platforms are proven to boost the productivity of the employees who no longer need to waste time searching for the necessary information. Collaborative features facilitate teamwork and improve engagement among the workers. LMS platforms delivering for mobile devices make knowledge available on request and oil the gears of project management through easy chat options, file sharing, comment and push notification.
We collected our top 10 LMS platforms to help boost the overall performance of your team(s).
Best LMS Platform – EdApp
One of the best choices on the market EdApp is a versatile LMS platform offering tailored solutions to its corporate client. EdApp features several competitive hallmarks such as PowerPoint conversion to an online presentation or a quiz, or a powerful Authoring Tool offering a library of free, editable and ready-to-use courses created with the help of EdApp's partner: Canva. EdApp delivers a top-notch mobile experience, allowing for comprehensive learning (featuring gamification, spaced repetition and peer support) as well as administrative tools. EdApp offers full integration with the existing online management systems and offers access to detailed analytics, course management board and branding. EdApp has gained stamps of approval from such giants as Bayer, Shell or Mars. As a cherry on top comes the fact, that the use of EdApp is completely free.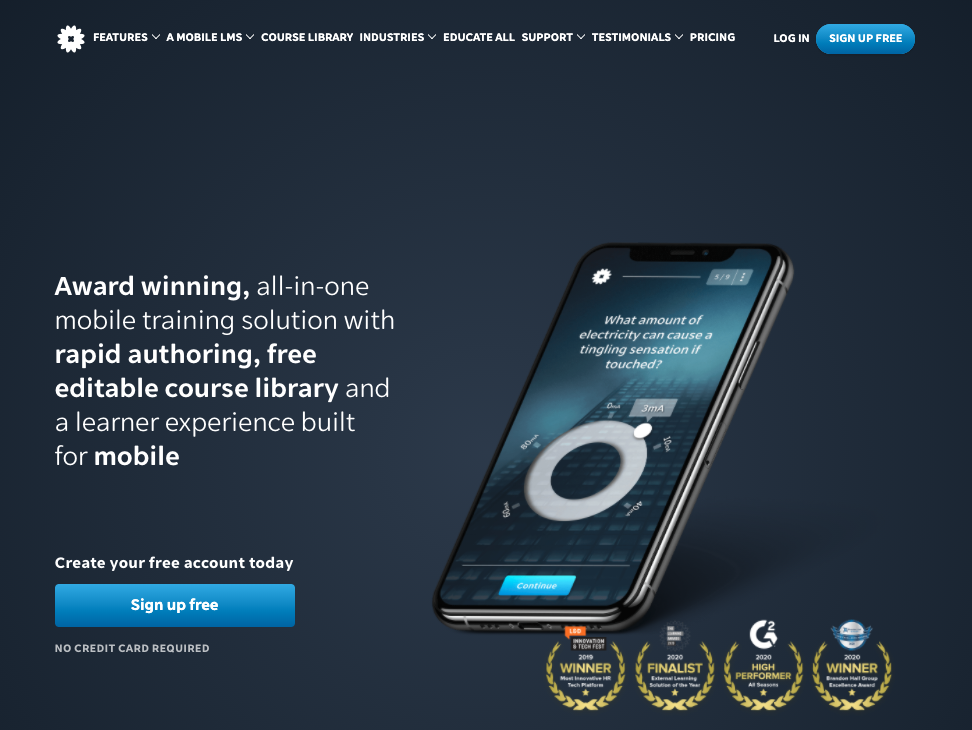 LMS Platform #2 – Innform
Innform is a comprehensive e-learning tool and SaaS LMS to create customized content, deliver assignments and track the progress of the team members. Innform is used mostly in the hospitality area, which indeed requires constant training from its employees to deliver an ever-improving customer experience. Innform's authoring tool is simple, intuitive and well-designed, saving time and effort for both creators and learners without compromising the outcome. All-inclusive progress tracking allows for data-rich feedback, concentrated around subjects, areas, or levels of the employees. Such tracking helps to keep the quality of the service across the whole network.  Innform offers a 14-day trial after which a certain program has to be purchased.
Popular LMS Platform #3 – Inquisiq
Inquisiq is an LMS platform is a web-based, SCORM compliant business specifically for small to medium-sized businesses, so if your organization is growing and/or your looking to train at scale, this isn't the platform for you. While Inquisiq does provide some tools to help support your training, it lacks many abilities around important elements like customization and branding, ease of authoring and real-time edits, along with language translation, and more. The LMS provides a free demo but 100 users will cost you $340 a month and only 50 users will cost you $375 a month, making it a somewhat costly option.
NextThought is a lightweight (but not skimpy) LMS platform designed to make teamwork easier, which comes in handy especially during remote working time. The platform compiles a few staple features: learning department, with all learning materials collected in one place, assignment zone where your feedback needs to land and community page. With easy progress tracking and feedback options, NextThought is a go-to when training a team of employees or want to become a source of professional knowledge and looking for a comprehensive but not overpacked online tool. Additionally, NextThought offers an easy-to-use course authoring tool and all-inclusive film-shooting services to serve your company's training programs. The platform offers a free trial and later comes at a minimum price of $99.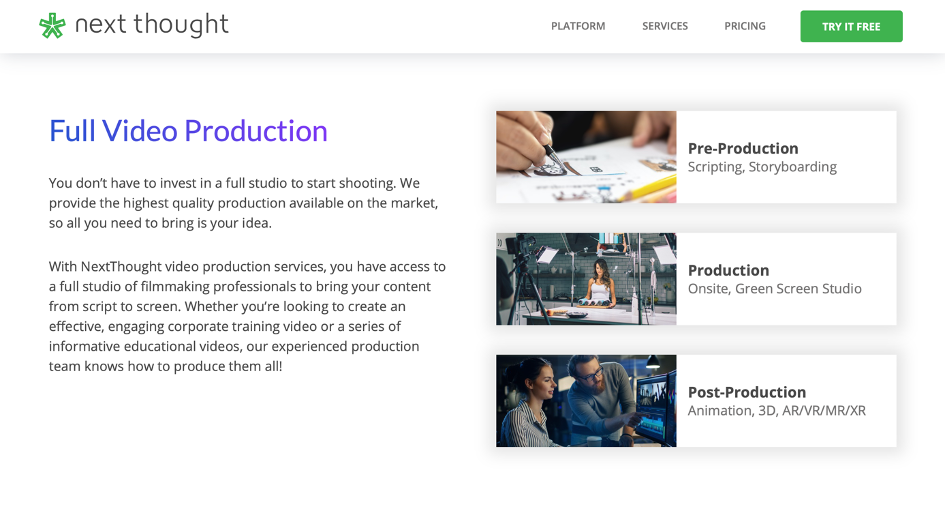 Platforms For LMS #5 – WizIQ
WizIQ is a multifaceted learning platform designed to deliver an online classroom experience equipped with a comprehensive set of LMS features. The platform offers simple, no-nonsense authoring tools allowing for the creation of customizable, impactful courses. Using WizIQ online test builder you can prepare and conduct tests and assessments for your team, and the powerful analytical tool will allow for detailed and useful feedback on the outcome of your training. WizIQ is entirely mobile-friendly which makes access to knowledge easy and stress-free. The platform offers a range of integrational plug-ins, as well as a range of LMS software: from MOOCs to white labeling, including cloud storage. Using WizIQ comes at a price starting from 25$ a month, however, to receive a personalized quota one needs to contact the company directly.
Best LMS Platform #6 – iCohere
iCohere is software designed primarily for educational purposes, perfect for business clients and educational institutions. It's an LMS platform comprising on-demand online classrooms and courses (webinars, self-paced and many others, together with the blended learning experience) together with community-based features and all-in-one portals for education-based enterprises. iCohere offers tailored customer service and training to make your courses and training programs efficient, accessible, and enjoyable for your teams. The constant education made available through iCohere is boosted through the bridging of LMS, Communities and webinars solution for IMIS. Using iCohere can certainly be attractive however, the interface of the online training website could use a lifting.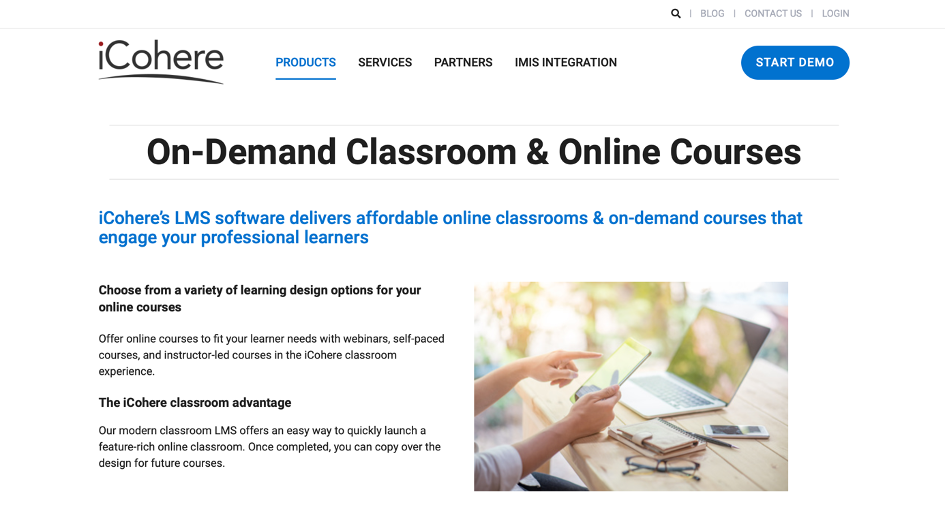 Popular LMS Platform #7 – Sibme
Sibme offers professional online learning tools for clients in educational institutions. It focuses on video coaching for self-reflection, annotations, analytics and feedback. Research shows that recording of oneself helps to acquire a necessary distance to one's professional skills and catching the issues one would never notice otherwise. Sibme offers professional coaching advice and customer service, lending hand on how to start working with video recording. Sibme offers team support through workshop planning, choice of a training style and webinars, as well as feedback. However, Sibme's offer is generally aimed towards schools and institutions, it can provide an interesting alternative and additional support for corporate environments.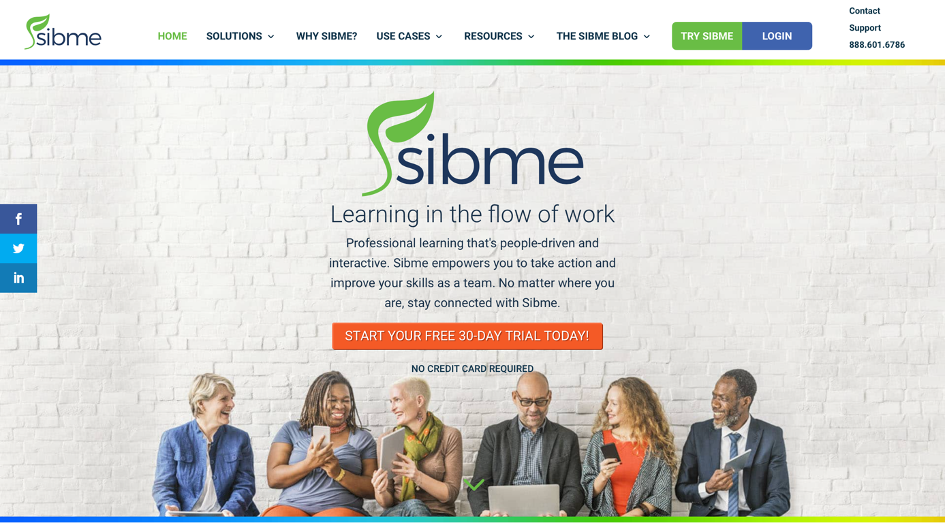 Top LMS Platform #8 – Oracle
Founded in 1977, Oracle is a powerful institution offering a range of tools, starting from infrastructures to applications, all developed in a secure cloud LMS system. Oracle is lending a helping hand in the Yellow Fever and Covid-19 vaccinations, managing the national programs in the US, Ghana, and many other countries. Oracle, as they claim, offers an application portfolio for the modern digital business. They deliver to a wide range of business functions: from human resources, through finances to marketing. NetSuite product offered by Oracle combines all the applications necessary to run the business in one place, allowing to avoid losing of information, smoothing and accelerating productivity. Data Cloud tool allows for better recognition and targeting of ad audience and sales improvement. Oracle is a great solution for big brands but for smaller companies it might just turn out to be too costly and all the innumerable features – unnecessary.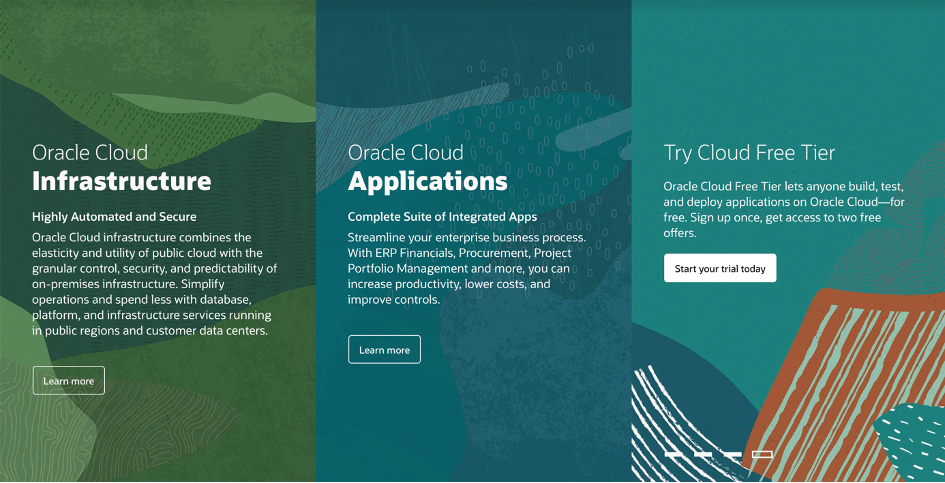 Platforms for LMS #9 – EduBrite
EduBrite is an LMS platform designed for professional onboarding, support and training of your employees, customers and partners. EduBrite proposes various LMS solutions, all concentrating around education. Hence this platform offers support for all business sides: from salesforce, though HR to compliance training. EduBrite is a versatile toolkit to help small to big enterprises to become successful. A feature definitely worth mentioning is Google App integration, as well as multiple other software integrations. EduBrite is also entirely mobile-friendly.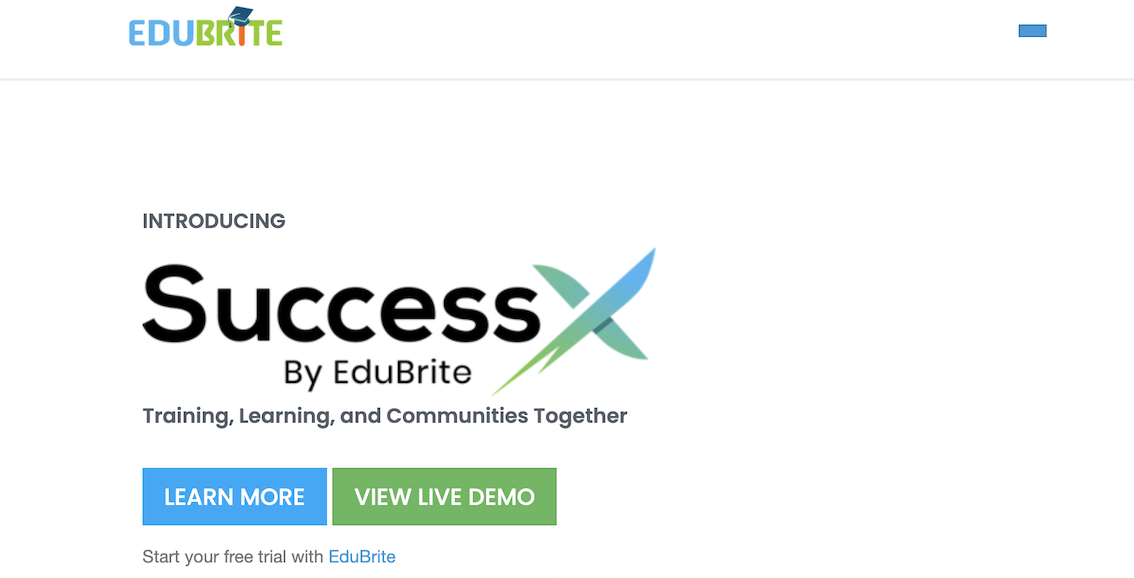 Vairkko has been dubbed one of the best onboarding software of 2020. It's an intelligent learning experience platform designed to manage the training of your workforce. In global business, maintaining a consistent level of knowledge, efficiency, and information flow is one of the biggest challenges. Vairkko offers onboarding tools, making the transition from a beginner to a professional smooth, easy and successful for both: the employer and the employee. Vairkko offers certification tracking software, e-learning, classroom, and skill testing cloud, helping to track the progress of multiple training programs at the same time. The platform makes business and HR management easy, including time and attendance tracking feature, making payouts time that much easier. The platform offers a free trial; however, the full version of the software is available only through a paid subscription program.