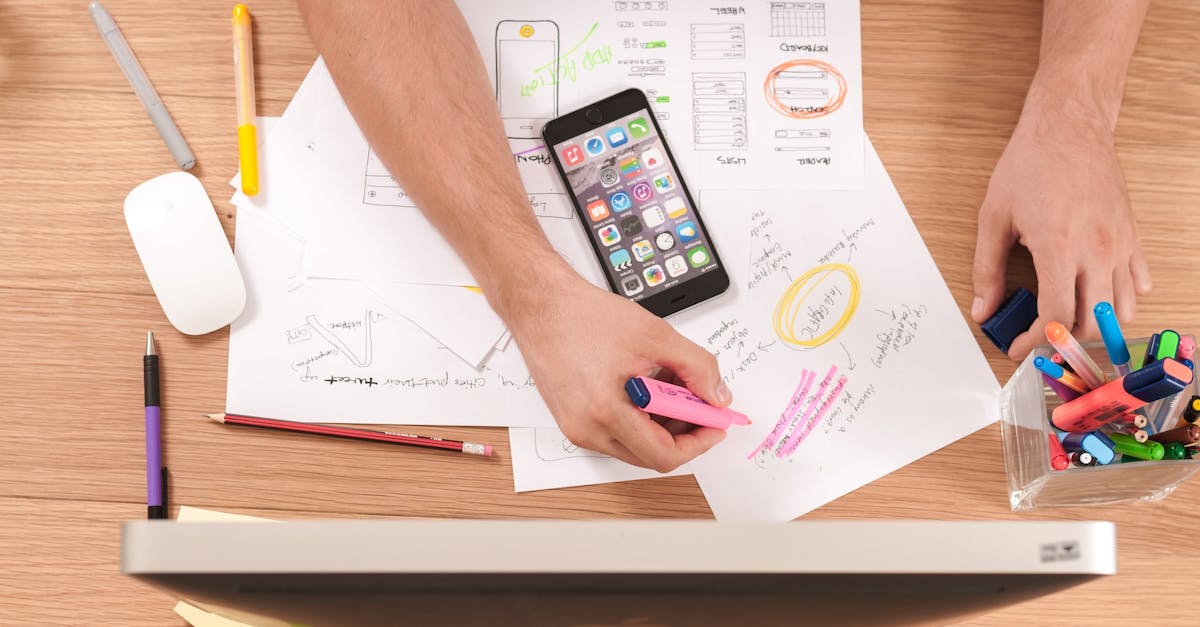 A learning experience platform (XLP) provides a personalized, social, online learning experience for users. XLPs users typically consist of employees at large enterprises, where they have a holistic learning experience from one singular platform. Read on to discover the top 10 learning experience platforms (LXPs) below.
1. EdApp
EdApp earns the #1 spot on our top ten list of LXPs.  It is definitely changing the way the world learns at work.  Its unique platform and engaging features provide the tools necessary to accomplish the goals of any LXP – drive employee engagement to assist employees in finding relevant content at the right time.  As an HR or L & D manager, you won't have any problem finding courses in the thoroughly curated and editable course library.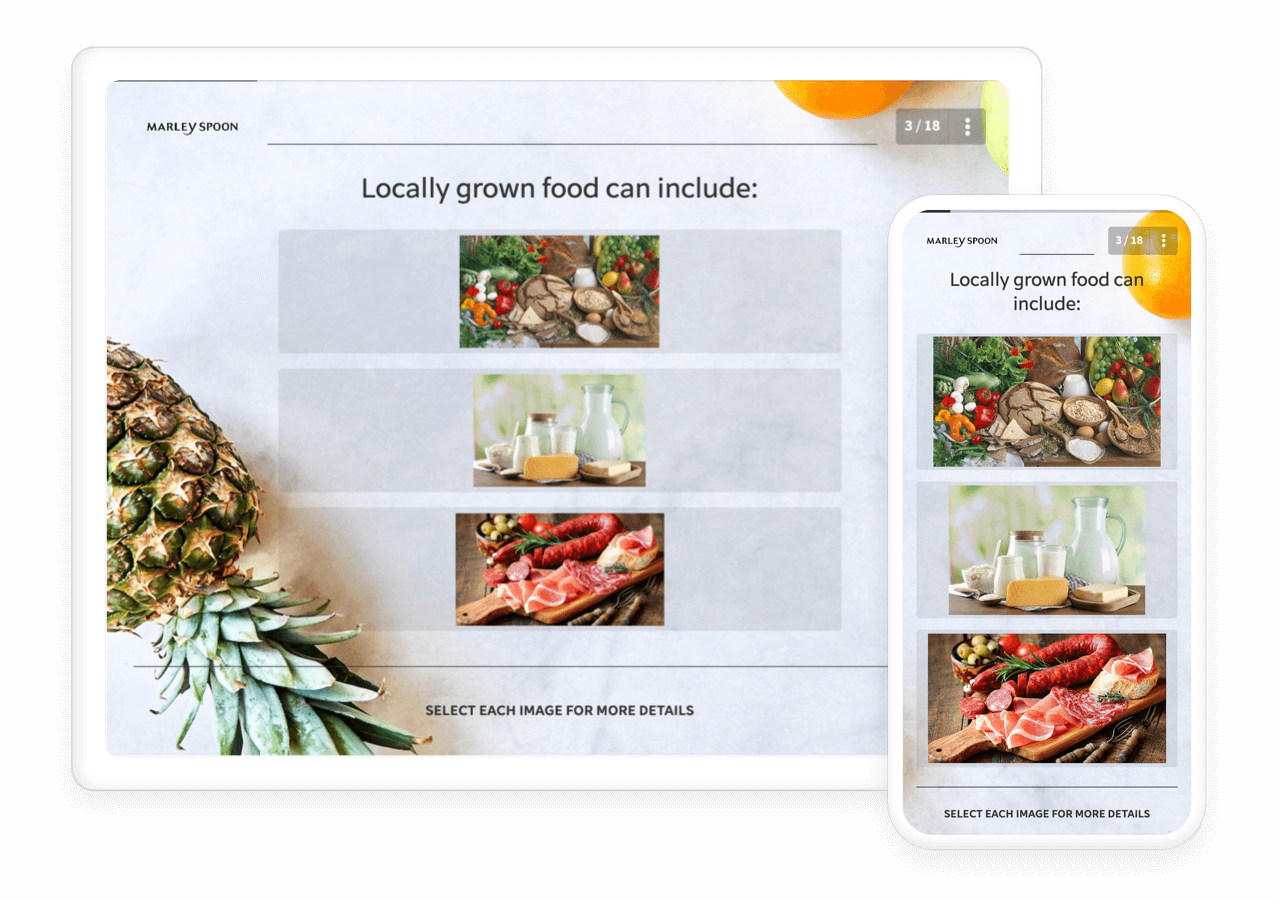 Employees and managers alike will appreciate the unique mobile learning interface that allows courses to be completed on the go.  Furthermore, EdApp's unique features help trainees do more than just complete the courses – interactive content with elements of gamification throughout equates to meaningful engagement.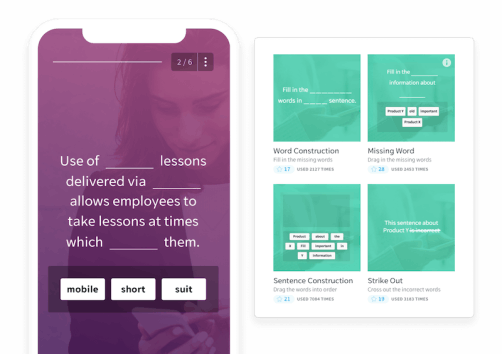 Do you want employees to complete training that is personalized for your company?  The authoring tool offers PowerPoint conversion, Canva integration, and customizable templates, to name a few. From Food Handling to Safety Procedures, EdApp offers courses to reach employees in many different industries. And push notifications mean that employees will get friendly reminders of what fun learning experiences await them. The team of on-staff instructional designers at EdApp also makes it easier for you to get access to well-designed courses.
Train your teams using the best learning experience platform
No credit card required.
2. 360Learning
Collaborative learning is utilized to empower learning and development through the LXP 360Learning.  There are diverse collaborative tools that make it possible to train new employees, custom-facing teams, and to develop professional skills.  While there are some authoring tools available, there is no PowerPoint importation.  All in all, this LXP has successfully worked with hundreds of top companies to drive culture and growth within their workforce.  With the goal of learning together, they strive to help teams grow together.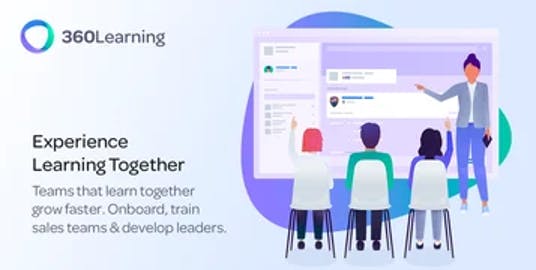 3. Axonify
Axonify is a modern learning solution that requires transitioning from a traditional blended learning solution used with frontline systems.  This process can be difficult to navigate to from another platform, but once the transition is complete, users will be able to learn using fun, fast-paced, personalized experiences.  Frontline employees have expressed great satisfaction with the AI-powered platform that makes microlearning meaningful and impactful on business results.  Brain science is utilized to generate long-term retention of training content.  For this reason, Axonify earns the #3 spot on this list of top 10 learning experience platforms.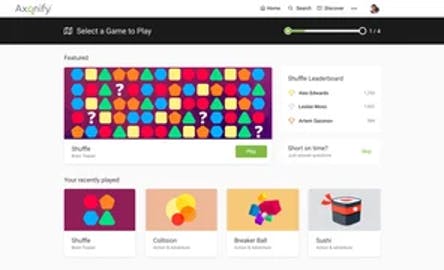 4. Auzmor Learn
Auzmor Learn is one of the best LXP platforms with a robust learning management solution that makes assigning and tracking employee progress a breeze.  There is an intuitive course builder that simplifies content creation.  Its growth status provides some limitations and earns it the title of developing LMS; nonetheless, new features are being released frequently.  HR and L & D leaders will appreciate the built-in notifications, library courses, and communication tools that help establish why Auzmor Learner has success in supporting a business' learning needs.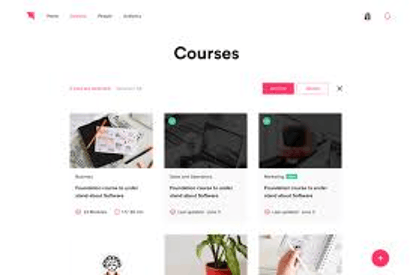 5. Tovuti LMS
Tovuti LMS is a cloud-based LMS platform that provides the tools needed to generate, deliver, and manage eLearning programs.  Easy customization, interactive assessments, and certificate are some of Tovuti's most distinguishable features.  With a  flexible workspace, employees may be able to overlook the time investment required to understand some of the platform's features.  Meanwhile, it does offer many microlearning path options to make the training purposeful.  Integrations include an open API, Single Sign-On capabilities, and a Zapier integration to make cross-platform communication easier.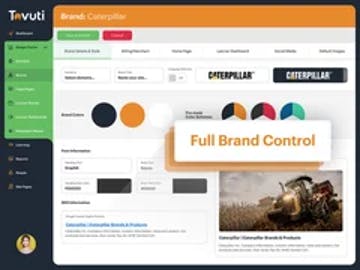 6. Bridge
Bridge combines learning and performing management to yield a unified training experience.  Whether you are looking for career development or engagement measurement, Bridge works to meet your training needs. Remote workers are able to stay connected via virtual training and career development plans. HR or L&D professionals can author their own courses using the intuitive system.  Some users did express frustration with the ability to track users' comments, thereby earning it the #6 spot on this list of top 10 learning experience platforms.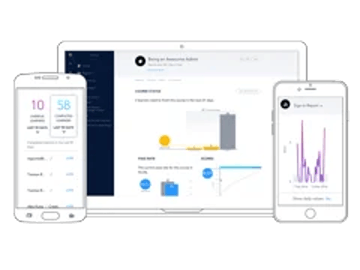 7. Degreed
Are you seeking a way to provide your employees with resources that will help them learn and grow in one place?  Degreed is a computer based training tool that has an abundance of courses, videos, books, articles, and podcasts to facilitate discovery and learning for the future.  Some users find the navigation back and forth between the course and the main page tedious.  Other users were confused about when they finished a course because it does not say its 100% done, requiring users to wait on an email confirming their completion.  In other features, course reminders and access to learning materials within one's department were highly favored.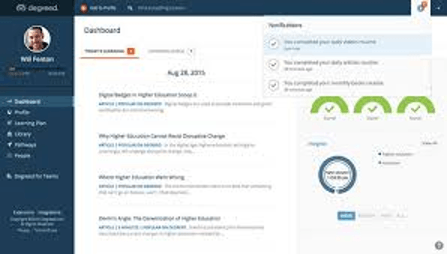 8. Learn Amp
Learn Amp provides training solutions for businesses of all sizes.  Combining LMS and LXP, this learning experience platform uses pulse and feedback surveys into one unique platform.  There are also check-ins and review options.  Organizations can choose to start simple and then upgrade based on your unique demographics and goals.  Search results may prove tedious as some users found that the system was based more on suggestions rather than storing preferred search options.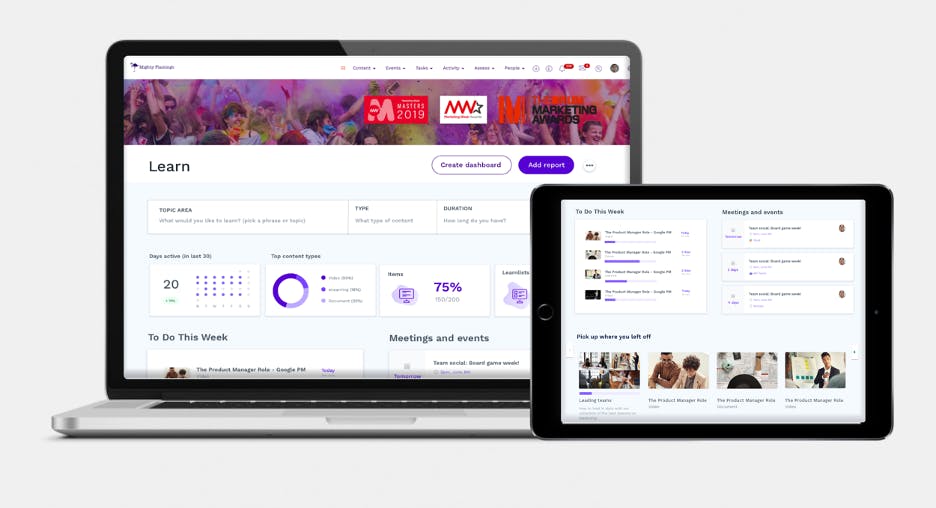 9. Coursera
At the number 9 spot for top LXPs, we have Coursera.  This corporate e learning solution helps businesses provide competitive training with in-depth content and reputable certificates.  Rather than offering a user-friendly team option, the multiperson function can be a bit confusing.  There are flexible options built in that let users complete courses in the comfort of their homes.  Progress tracking tools are also included to help keep employees progressing towards completion.
10. Rallyware
The Rallyware Performance Enablement Platform is a great LXP platform for large organizations but may prove ineffective for smaller entities.  With built-in translation features, Rallyware has helped train employees all over the world.  There is a data-driven onboarding experience that delivers clear ROI.  Customizable engagement programs and social learning are additional features that make this LXP worthy of mention on our top ten list.  We definitely cannot skip the collaborative tools that facilitate knowledge sharing to encourage members to collaborate with team members throughout your business.
11. Yarno
Yarno is an eLearning mobile app designed to effectively train your employees wherever they're located. It features a learning library where your training teams and learners can store all your training content for easy access. It also includes a quiz feature called Embed that allows you to identify knowledge gaps and reinforce information. In this platform, training is delivered through interactive questions to further strengthen the recall of information. Answers are supported with informative explanations where they can receive feedback from their answers. You can also work with a team at Yarno to help you create custom-made videos to level up your training.
12. Hoopla
Hoopla is a sales gamification software and engagement solution specifically designed to motivate sales teams to increase performance through contests, leaderboards, and real-time recognition. With this eLearning mobile app, you can identify sales goals and create tournament-style or race-style contests for friendly competition between employees and accelerate overall team productivity. Team members can even track their individual performance through the tool's built-in leaderboards system. Every time an employee reaches their target, Hoopla automatically sends a live news update to fellow team members so that everyone can celebrate their win. By fostering a competitive and encouraging atmosphere, your teams can have fun while hitting their targets. 
13. LearnWorlds
LearnWorlds is built to make distance learning more engaging and interactive for your learners, instead of providing them with typical modules created in a PDF file or PowerPoint presentation. With this distance learning tool for teachers, you can easily create your training content and use the platform's eye-catching themes and styles to turn it into a visually engaging online course that your learners will surely enjoy. You can also combine your lessons with self-improvement quizzes, formal tests, and assignments to drive their confidence and boost learning retention. If needed, you can create a beautiful course player and schedule the delivery of these training materials with ease. To improve their scanning and reading, this platform also allows casual reading with note taking and highlighting.
14. Looop
As an advanced learning management system, Looop helps you create online learning resources and automate training processes for your employees. With their simple yet visually appealing UX design, you can create engaging learning materials and access features like campaigns, and automate the delivery of training content through channels like Slack, Teams, and even SMS. Other features like user insights and analytics dashboards give you visibility on your teams' completion rates, learning gaps, and overall performance. Through these enhanced reporting features, you'll be able to gauge the effectiveness of your training and address your workers' learning challenges. To access all of Looop's products, you can sign up for a monthly subscription that starts at 99 per month for a maximum of 50 users.
15. Raptivity
Raptivity is a cloud-based employee training software that delivers distance learning through visually stimulating content. It incorporates gamification in the workplace by including games in the training material, such as bowling and dart game quizzes. It also has an interactive template library suited for different learning styles that you can customize with various themes and colors. In this distance learning tool for teachers, courses can run on different devices, including mobile. This helps you focus more on your content as you're sure that it will seamlessly display your training materials regardless of the device used.
16. Hownow
Hownow is also one of the best LXP platforms that enables you to create and manage your team's training and development. It can be customized for different types of employee training, more specifically for sales, customer service, marketing, and tech. Some of the elearning software's notable features include a content studio, one-click integrations, channels and playlists, unified search, personalized learning pathways, and real-time analytics. By combining all of these tools, Hownow allows you to create a more streamlined and engaging learning experience for your employees.
17. EdCast
EdCast is an AI-powered learning experience platform designed to help different organizations upskill employees and boost overall learner engagement. With a strong commitment to performance improvement, the platform provides trainers with detailed analytics reports and employee performance data. This can then be used to create customized learning paths and provide upskilling courses for each learner enrolled in your system. Through the tool, you can design engaging video content to motivate your employees to participate in social learning activities.
18. Work Tango 
WorkTango has almost everything you need to deliver your team a meaningful learning experience. You can effortlessly recognize your team members' learning progress, whether it's public or private, and with or without reward points. Or, conduct unlimited surveys that cover every aspect of the training cycle, so you can gather valuable insights from them and drive meaningful improvements on your program.
And that's not all! WorkTango empowers you to prioritize employee success through personalized 1:1 discussions and Sync-Ups. 
19. Continu
Continu is the ultimate learning experience platform for all your training needs, whether it's for employees, customers, or partners. Here, you can easily create engaging learning content like a pro using their powerful authoring tools. From interactive assessments to engaging quizzes, including video coaching, you have the freedom to design training materials that truly resonate. 
The best part is that sharing and distributing your content is also a breeze. All thanks to Continu's robust assignment, automation, and discovery features.