When people think of learning management systems (LMS) they often think of them in the academic context of K-12 and universities. They don't realize the LMS can also be used to solve the day-to-day training issues that appear in the corporate environment.
In this article, we'll take a look at 10 of the top corporate LMS out there. Before we start looking at the LMS, though, let's consider what it takes to make an LMS effective for corporate training.
What Makes an LMS Effective?
There are a few different things that we should look for when analyzing a corporate LMS. We can divide these into ease of authoring, multi-sensory content presentation, and progress monitoring.
Authoring – An LMS in the corporate environment needs an easy way to quickly develop lessons and courses. Furthermore, this content should look good on any device.
Multi-sensory content – A corporate LMS needs to support more than text and images, it also needs to be able to embed videos and interactive content so that it looks professional.
Progress monitoring – It's essential that your company's LMS keep track of how well users are progressing through your lessons, as it can show you which employees are most motivated or which concepts are hardest to grasp.
While those are just a few things to consider, they are nonetheless among the most important. Let's now take a look at some of the most popular LMSs out there.
10 Top Corporate LMS
The best LMS makes it easy for a corporation to get their employees trained and up-to-speed with the knowledge and skills they need to help the company succeed. Here are some of the best ones:
Corporate LMS #1 – EdApp
The top LMS for corporate training is EdApp. This LMS excels at the three features listed above as among the most important factors for a corporate LMS.
It includes a simple but extremely powerful authoring environment with all sorts of templates for making your lessons fun and dynamic. You also never have to worry about how it looks on mobile devices because they are made with mobile in mind first.
EdApp lessons also have a high amount of multi-sensory engagement with support for video and interactive elements. Colorful charts also make the presentation of data eye-catching. Furthermore, there is extensive progress monitoring, with the ability to gamify your courses so the top learners can receive real-world prizes.
Corporate LMS #2 – Bridge
Another LMS for corporate purposes is Bridge. This LMS focuses on upskilling your employees in the easiest way possible.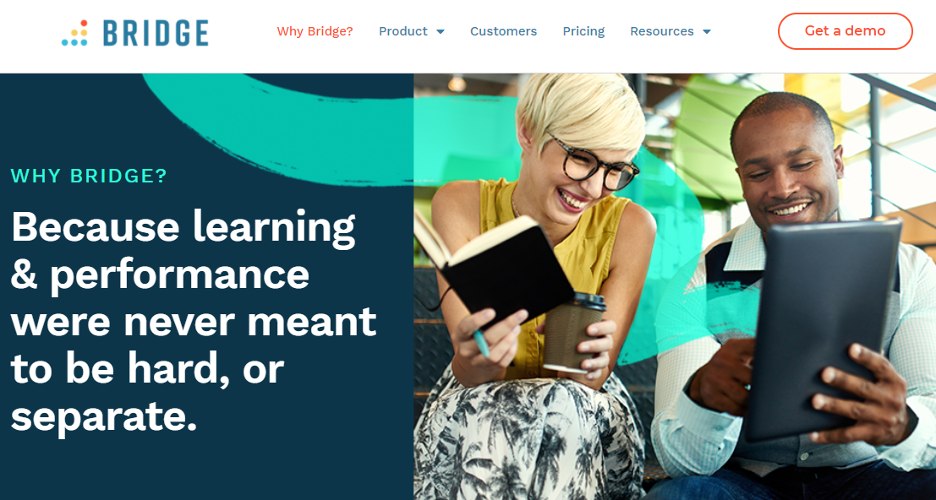 It features a native authoring tool that can get courses up and running in minutes. Learner engagement is also amplified by its unique offering of video role-playing. Learner assessment also has its uniqueness, including the ability to track how much your learners procrastinate.
Corporate LMS #3 – Thinkific
Thinkific is another LMS useful in the corporate context. It's also useful for individual educational entrepreneurs who want to sell their courses easily.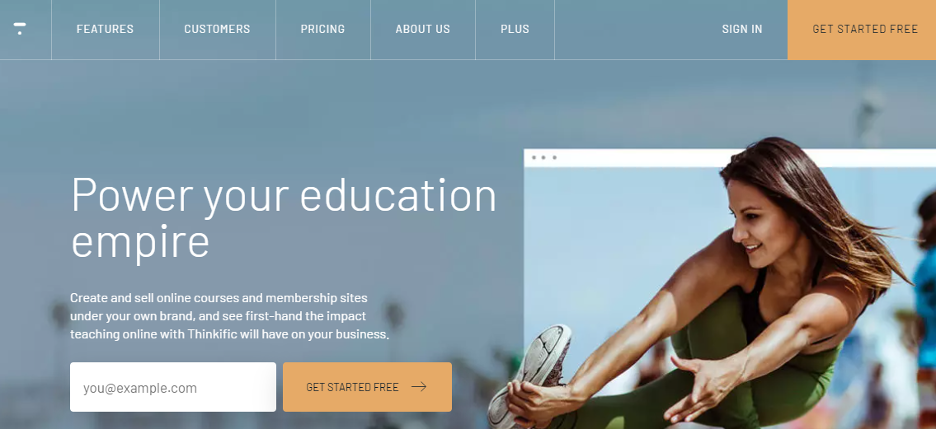 It also features easy authoring with the ability to drag and drop your preexisting documents into new lessons without needing to code anything. There are also numerous content types including video, surveys, and the ability to add Adobe Captivate or Articulate Storyline modules. Unique learner tracking also allows your trainees to set their own goals.
Corporate LMS #4 – Tovuti
Tovuti is another useful offering in the corporate LMS market. It makes it easy to get started by offering coaching and tutorials.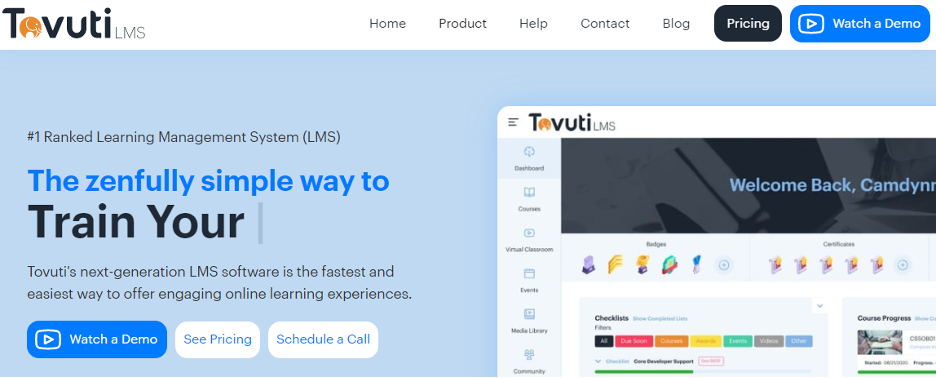 Course authoring is aided by professional services that are available and its course creation suite. Lessons can use multiple engaging elements including gamification. In terms of learner monitoring, you can use KPI dashboards that let you see how effective your lessons are.
Corporate LMS #5 – Schoox
Schoox is another LMS corporate users like. It aims to develop your employees from new hires to upper management.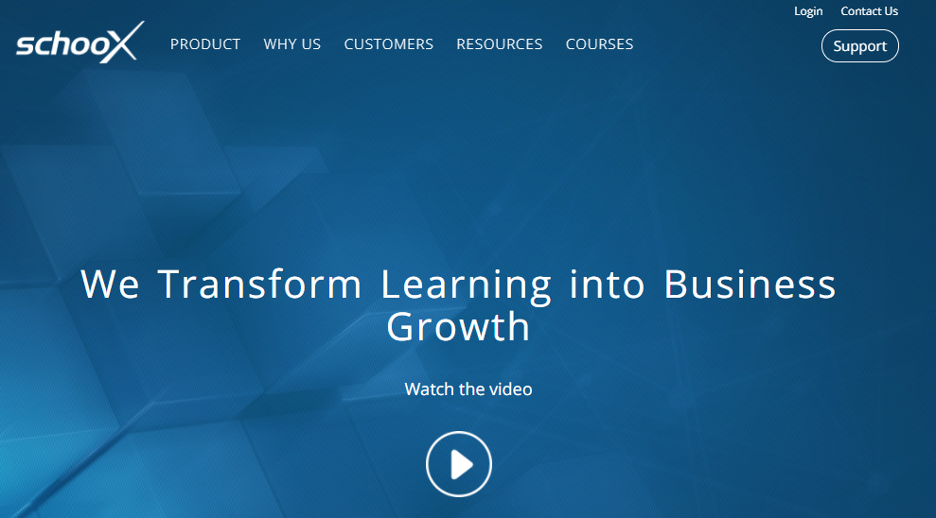 In Schoox, authoring is divided into modules that allow you to add them into different courses. Content can be curated from various sources. It also allows learners to go along their own learning paths to meet their own goals at your company.
Corporate LMS #6 – HealthStream
HealthStream is a corporate LMS, but is targeted to healthcare companies. It comes with many courses to help companies in this industry, including compliance and common medical training.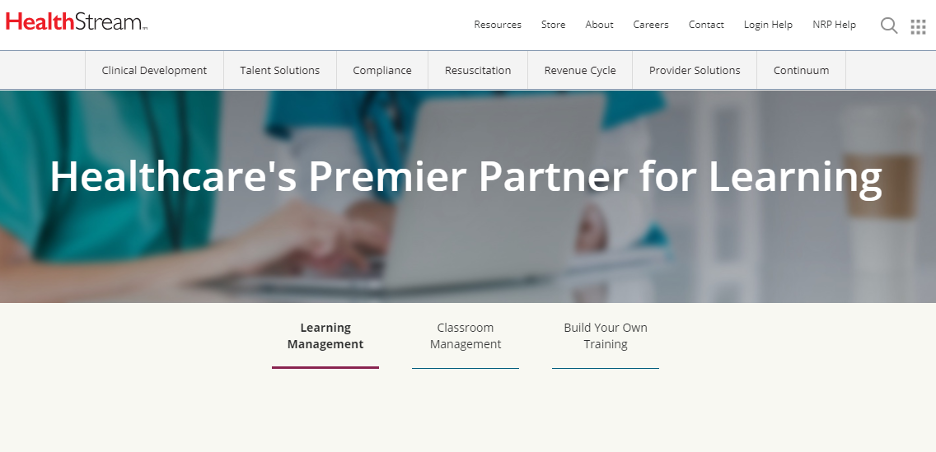 This LMS doesn't only just offer its own courses but also makes it easy to author your own. You can make your courses engaging through their A.D.A.M Resource Collection, which means you don't have to spend as much time looking for your own content. It also has unique learner tracking, including the ability to scan badges of users from different facilities to confirm a learner's attendance and identity.
Corporate LMS #7 – Pluralsight
Another learning management system corporate users like is Pluralsight. This LMS is focused on developing your employees' technical skills.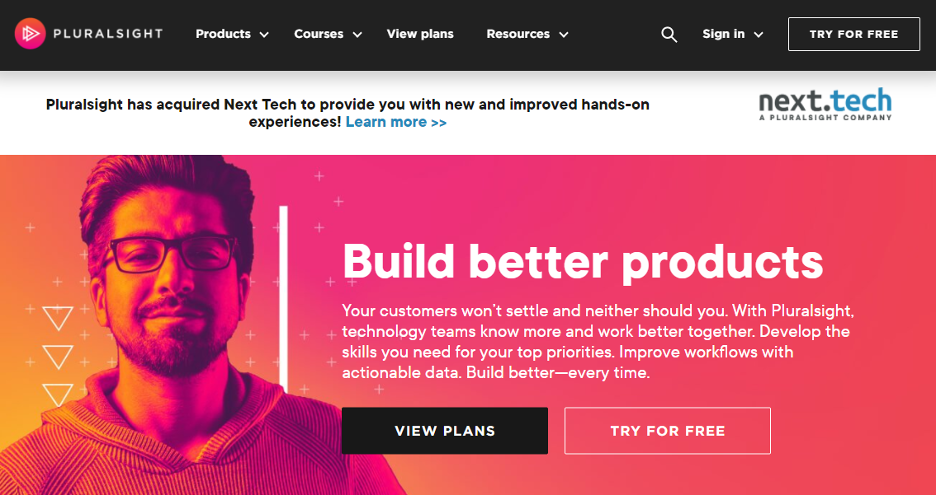 Pluralsight allows skilled authors the ability to create courses that they can share with anyone. They also include attractively designed courses that engage learners in the tech topics they are learning. Learner progress is also very detailed, with accurate percentage points showing progress towards completing milestones.
Corporate LMS #8 – SilkRoad Learning
Another corporate learning management system is SilkRoad Learning. This LMS has ready-made content for compliance across all sorts of industries.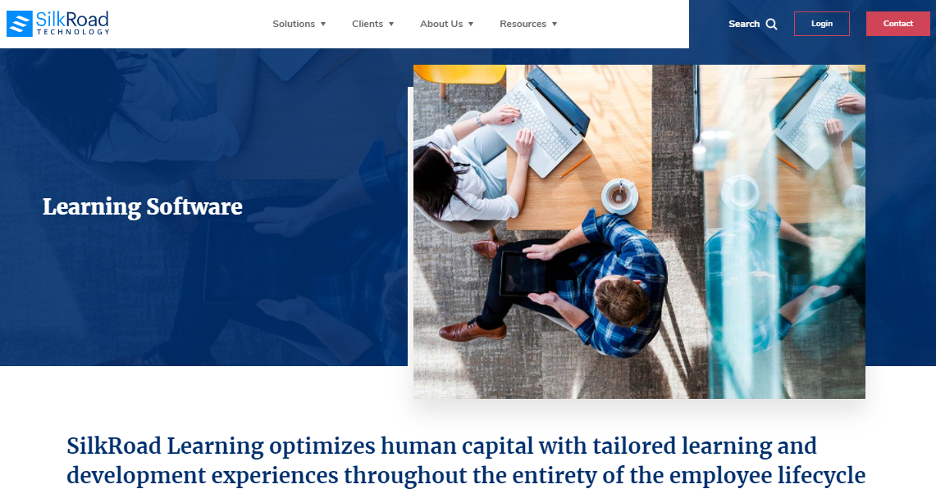 With this LMS, you will use their many courses to raise the skills of your employees. It has enough content variety to keep learners engaged. Additionally, learners can tailor then our learning journey and you can monitor their progress over time.
Corporate LMS #9 – Axonify
Another corporate LMS that makes the list is Axonify. It focuses on preparing front-line workers for their daily duties.
Since Axonify is specifically targeted to front-line workers, most of the authoring has been done for you. On the positive side, the lessons have been professionally created and made to keep learners engaged. It also has a reporting dashboard with useful information, including metrics that show how an employee's performance has changed before and after training.
Corporate LMS #10 – Eloomi
Eloomi is one more corporate LMS to consider. It allows you to easily digitalize how you onboard your employees.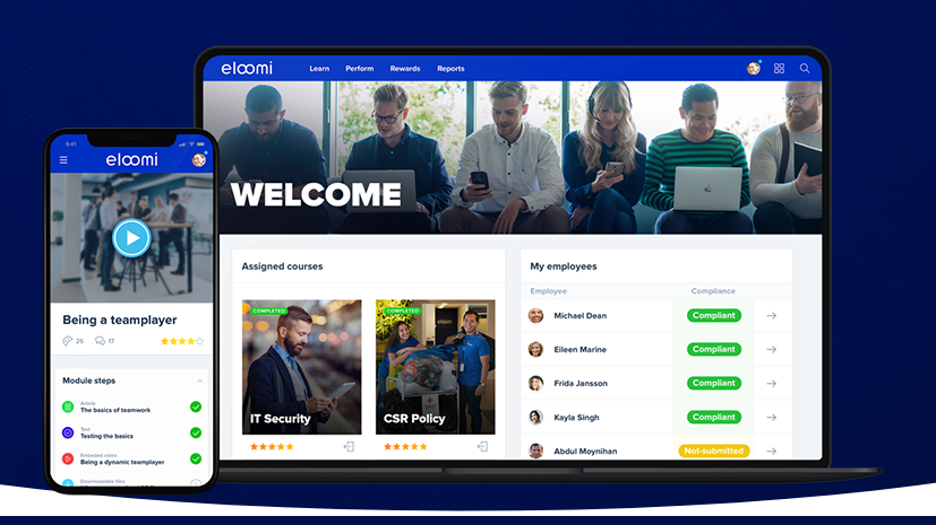 For authoring, you can easily import your content or create your own. All types of content are supported, including videos, slideshows, and SCORM content. Tracking learners also insightful with Eloomi's ability to spot areas that need improvement.
Conclusion
In this article, we took a look at the ten top learning management systems for corporations. We looked at some of the most important characteristics of a corporate LMS, including the ability to author lessons easily, the use of multi-sensory content to engage learners, and the ability to monitor each learner's progress.
Hopefully, you will have a chance to try out some of the LMS yourself and see how useful they can be in training your own employees. Let us know what you think makes for a good corporate LMS.