Prior to widespread technology, training had to be employed using expensive meetings, but the Internet has greatly changed how training occurs. Online platforms that educate people through teaching new skills or providing niche-specific knowledge is known as eLearning business. Through the use of eLearning courses, employees gain vital skills to increase productivity, improve efficiency, and acquire greater profits. With the world rapidly changing, eLearning provides a way for companies to keep their employees apprised of changes.
While it is fairly simple to see the benefits of utilizing technology in training, it may not be as simple to find the best corporate eLearning solution for you. Discover this list of top 10 corporate eLearning solutions will aid you in making the best choice for your employees' skills development.
Corporate ELearning Solution #1 – EdApp
EdApp offers unmatched training at the best possible price – free!  This eLearning solution earns the #1 spot on our list for many reasons.  The Authoring Tool puts HR or L&D professionals in charge of their training design.  Or, if you prefer, you can find dozens of ready-to-use courses suitable for many different industries.
Using materials that have been part of a previous training is a breeze thanks to the integrations with other platforms, the PPT conversion tool, and the ability to upload multimedia resources. Combine that with the editable course library which is getting new courses added daily and there's no question what makes EdApp stand apart from the competition.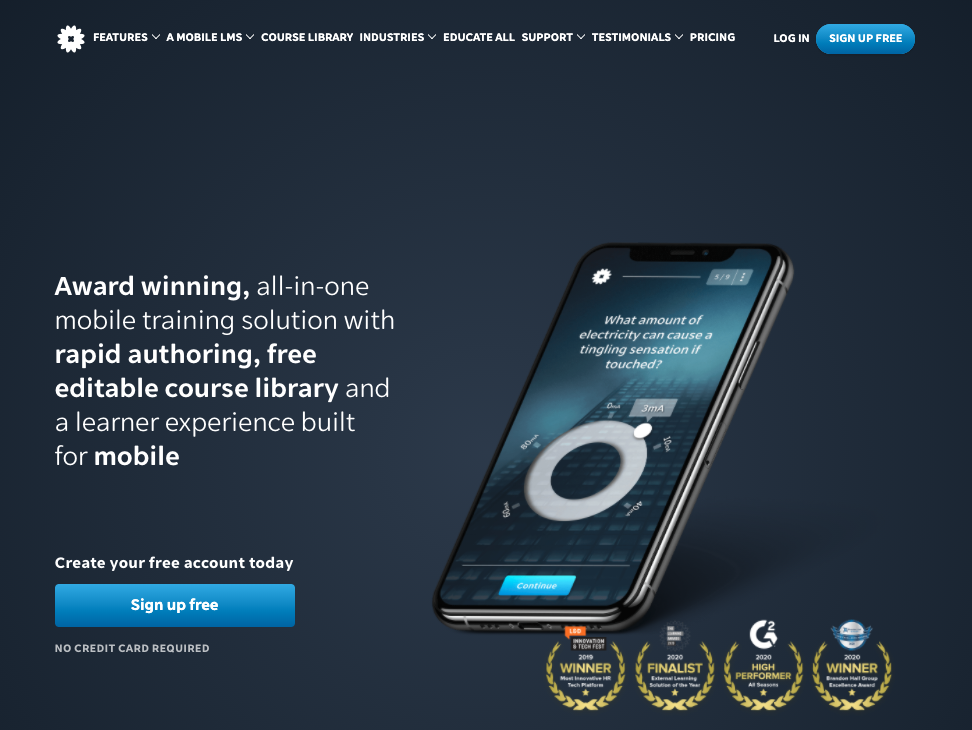 EdApp has a phenomenal authoring tool with Canva Integration.  It is easy to use and provides an option for real-time edits.  Courses can also be translated to dozens of languages making it easier than ever before to train employees around the globe. This feature combined with virtual classroom capabilities (i. e., Zoom, Google Meet, etc.) truly makes it possible to reach every single team member with ease.
EdApp is equipped to meet the demands of your team!  Small groups, medium groups, or large groups alike – the gamification feature built in to EdApp improves learning through increased engagement, thereby delivering higher quality results.  Mobile learning makes it feasible for employees to obtain those results when and where it aligns with their schedules.
Corporate ELearning Solution #2 – Ei Design
Ei Design provides high-impact learning and performance support solutions for HR & L & D professionals seeking a highly engaging way to train employees. Regarded as a training solution, predictive learnability is a highly admirable feature of this company. They also offer mobile learning, as well as VR and AR for fully immersive learning strategies.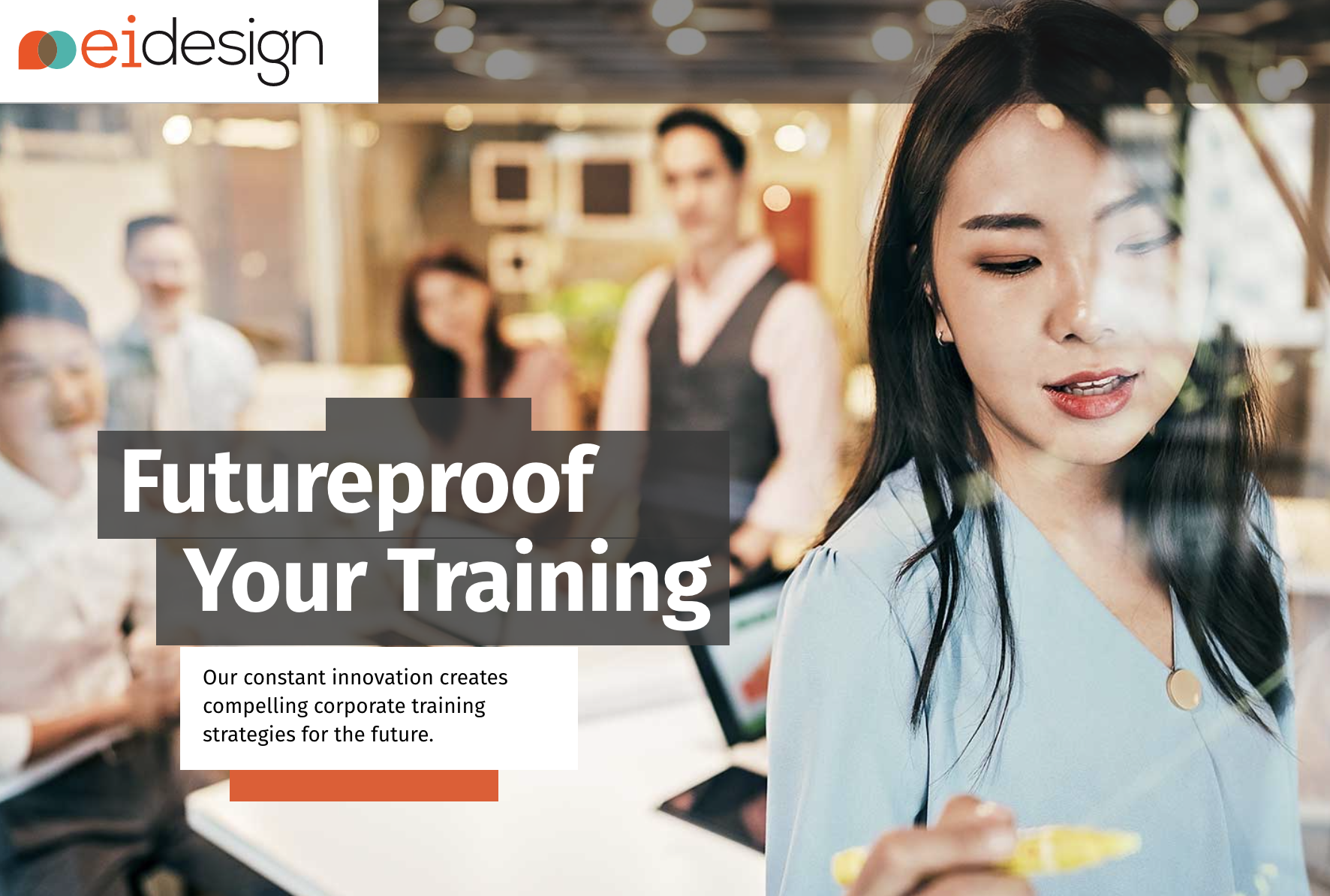 Two unique frameworks make it possible to engage trainees during the experience. This corporate eLearning solution offers learner analytics but is #2 on our list because of the price which has been noted to be a bit high.
Corporate ELearning Solution #3 – SweetRush
SweetRush provides custom learning experiences that motivate learners.  HR & L & D professionals choose SweetRush as a corporate eLearning solution because they provide long-term relationships and are focused on being a strategic partner. Virtual collaboration is part of the cross-discipline approach this company offers.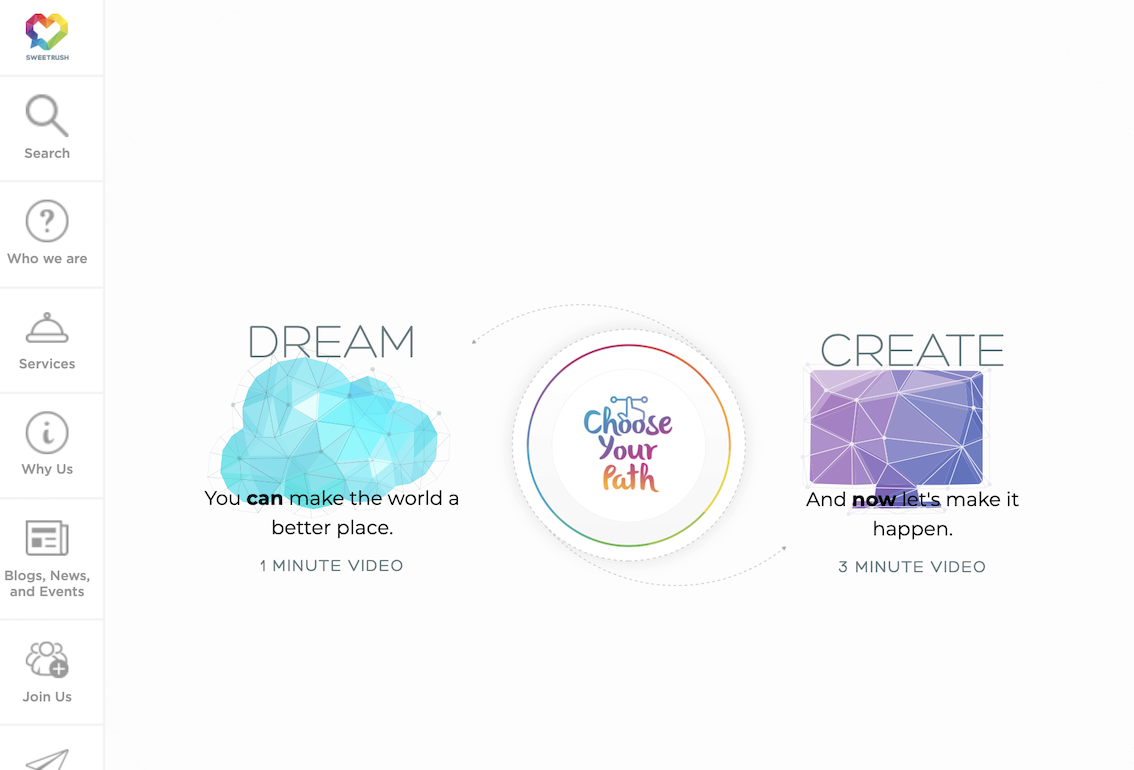 They also offer a virtual design thinking workshop to save time.  Brainstorming guides instructional designers through choosing end objectives.  The amount of time to create courses is a bit time consuming and full resources may not be available; still based on their many favorable features, SweetRush earns the #3 spot.
Corporate ELearning Solution #4 – Commlab India
Noted to offer quick training, any time, anywhere, Commlab India is an eLearning solution provider that has blended learning options too. eLearning, microlearning, and mobile learning are three different ways this company deploys training to users.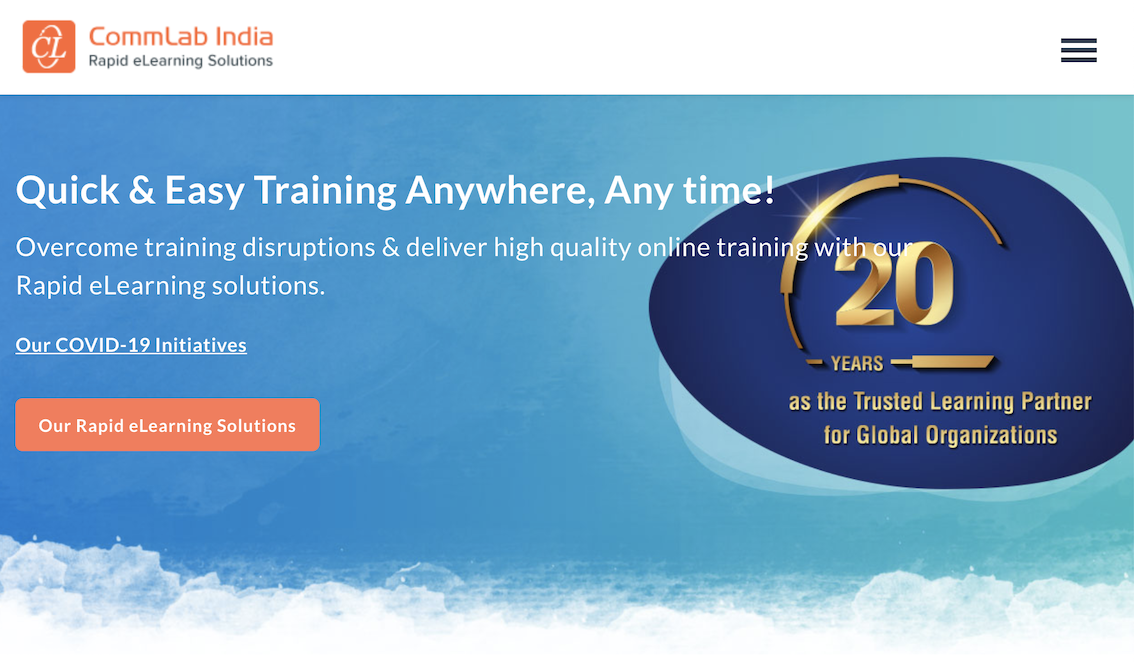 There are eLearning translations, as well as the ability to transfer traditional classroom training materials to virtual learning materials. Designing holistic blended learning is possible based on the company's unique needs. Their dual purpose on educational and business solutions may slow down progress at times, but we still feel this eLearning solution deserves the fourth spot on our top 10 list.
Corporate ELearning Solution #5 –  Inno-Versity
Inno-Versity is a global leader in providing eLearning content development solutions.  With custom enterprise lms at the top of their products, a team of in-house instructional designers work to create courses that meet today's needs.  Inno-Versity offers different specialties including gamification, blended learning, eLearning, mobile learning, and Instructor-Led Training.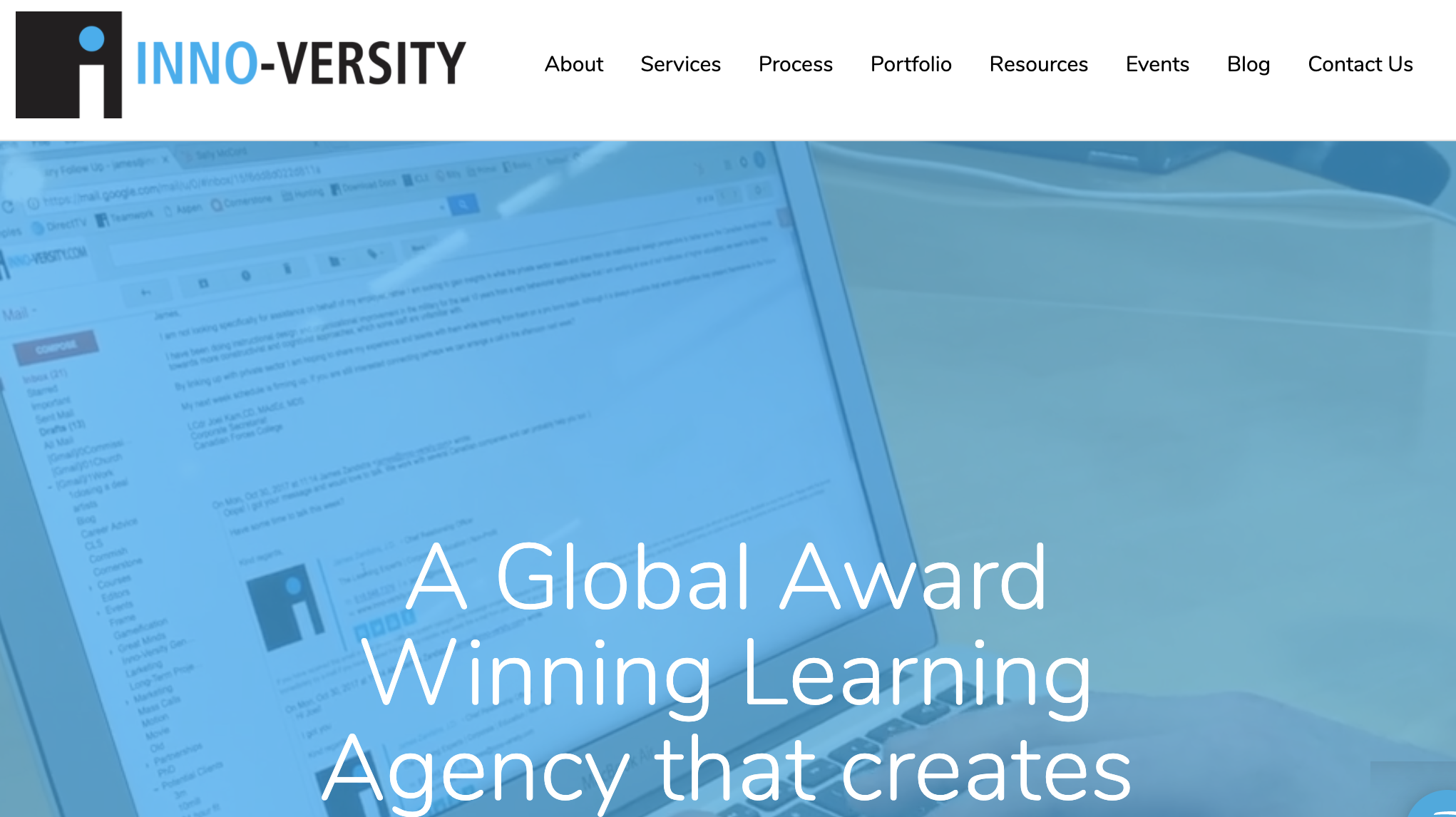 With its programs, learners are engaged and businesses appreciate the noticeable outcomes. Some people prefer a more uniform design across courses than what Inno-Versity offers. Furthermore, the price is a negative for this eLearning solution.
Corporate ELearning Solution #6 – Infopro Learning
Branded with the statement 'Success Guaranteed', Infopro Learning helps HR & L & D professionals find training materials to optimize workforce learning and performance solutions. Content innovation is part of their learning platform that has a unique AI product.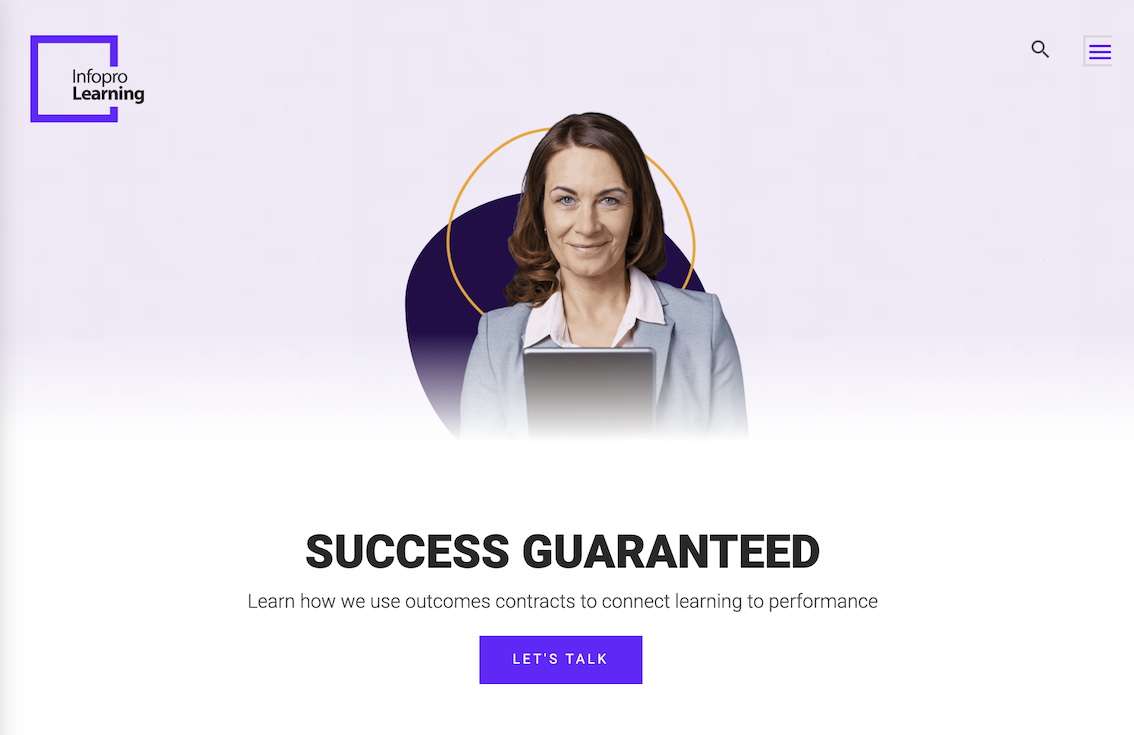 There is a gamified learning option that aids in performance-based learning. Different strategies are employed to decrease the time needed to help trainees reach proficiency. No editable course library combined with no PowerPoint conversion tool lowers this elearning solution to the number six spot.
Corporate ELearning Solution #7 – Obsidian Learning
Obsidian Learning offers a variety of learning options to meet training needs.  They have an off-the-shelf library where HR or L & D professionals may be able to find ready-to-use training programs.  Meanwhile, they also offer DIY virtual learning development for persons wanting to build a custom course.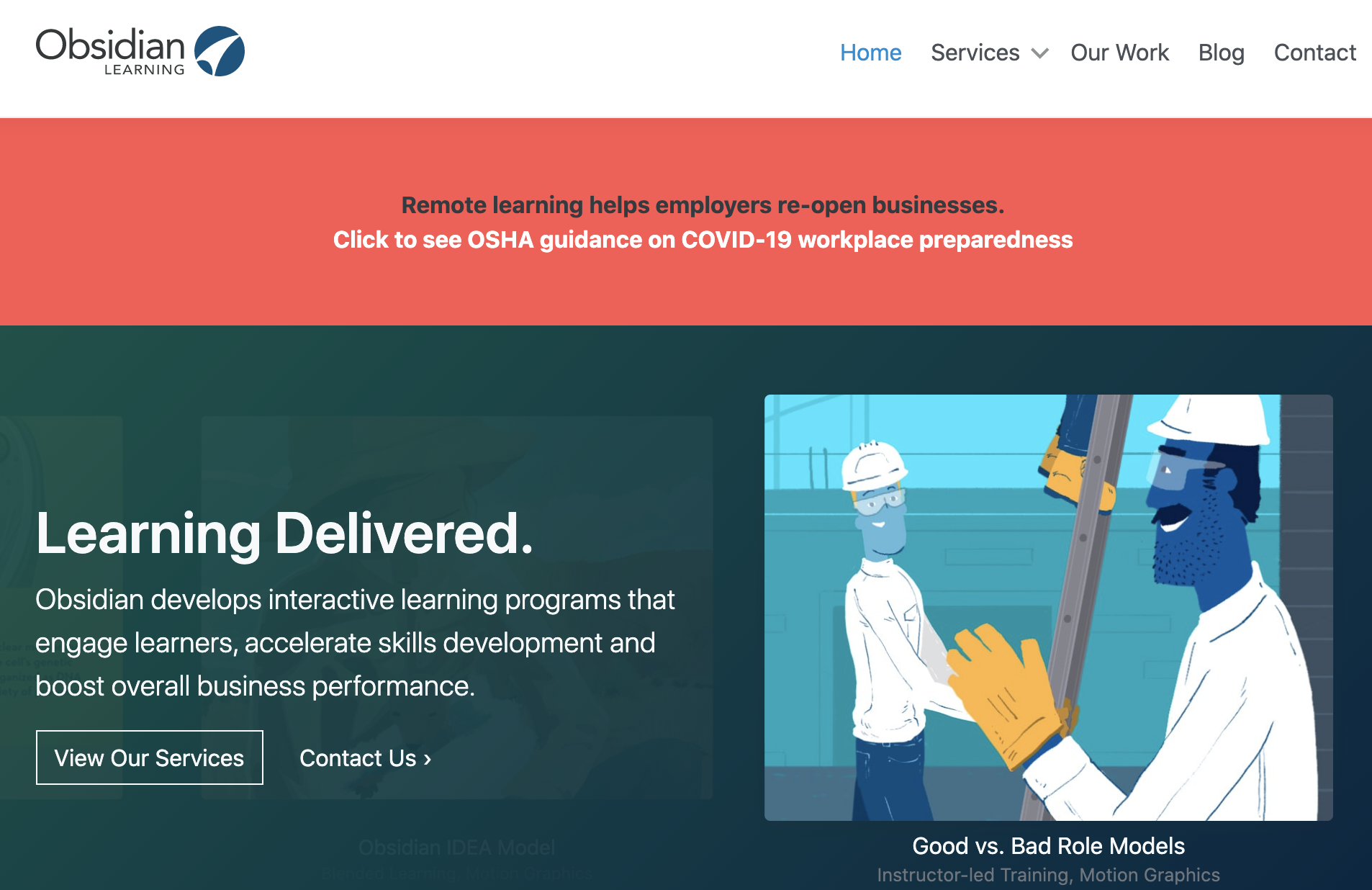 Specializing in custom learning assets, deliverables, and programs, this corporate elearning solution offers video learning, blended learning, and virtual learning.  Remote Facilitated Learning is also a unique feature.  While definitely well aligned with learning success, this option may be more suited for formal education than the other corporate eLearning solutions on this top 10 list.
Corporate ELearning Solution #8 – Learning Pool
Learning Pool has experienced expansive growth over the past year.  With its new LXP Stream, businesses seeking training for their employees will find new training solutions.  Specializing in innovative learning, there are courses ready-made, but if you prefer custom content production, this is doable too.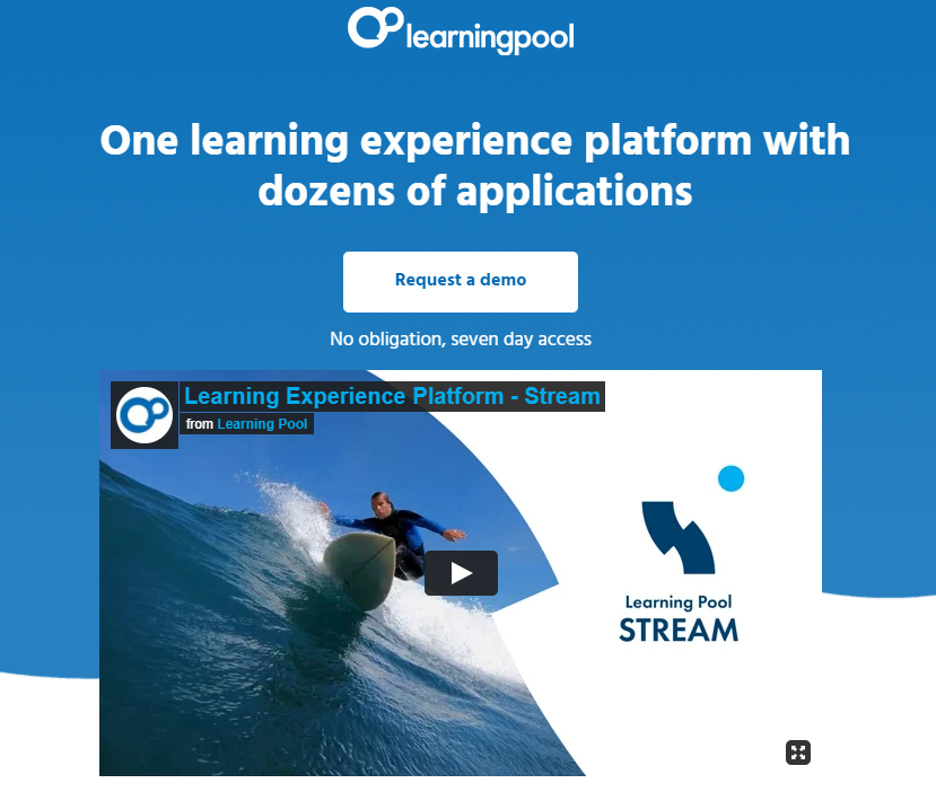 With the choice between LMSs, LXPs, and LRSs, there are plenty of options.  Remote content workshops provide viable solutions in a fast-changing world.  Personalized streams of expert content and flexible options are available via Learning Pool. Learning Pool does offer a free demo, but following that, users will have to choose the best subscription option for them.
Corporate ELearning Solution #9 – Cinecraft Productions
Cinecraft provides eLearning options that can be delivered via delivered videos, instructors, virtually, or through simulations. Gamification is also offered. The goal is to choose the method that allows for users to be performance-focused.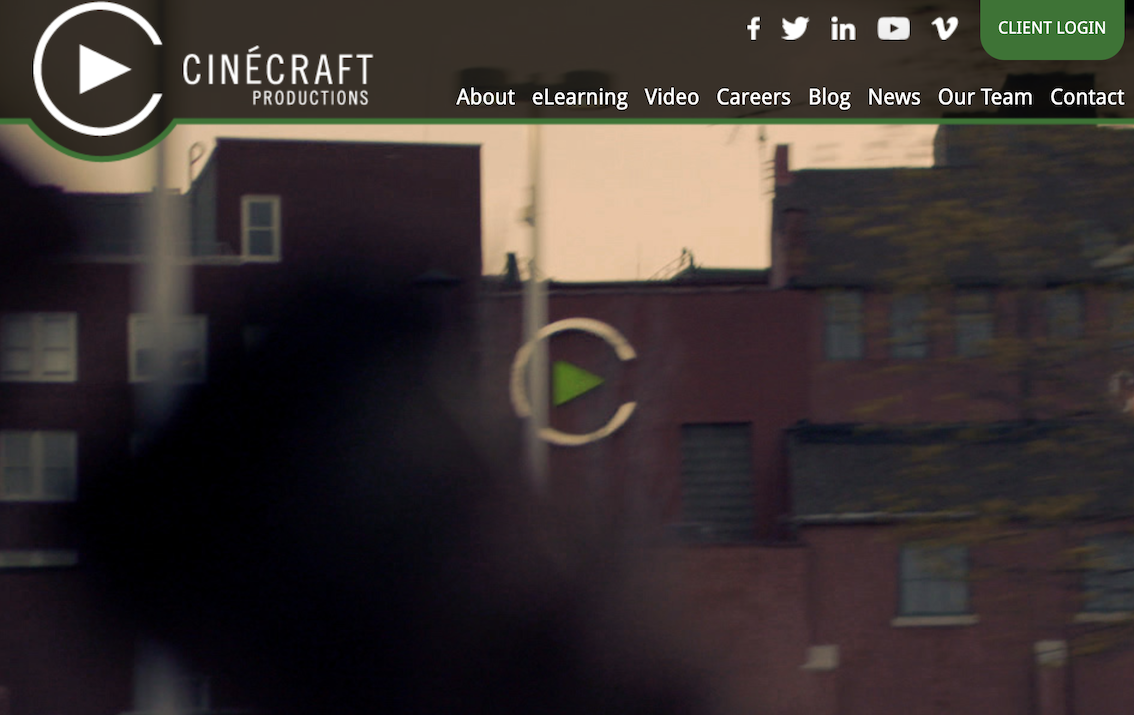 Noted to use a motion picture storytelling approach, their resources are diverse seeking to align with any learning modality.  This corporate eLearning solution is founded on the 7 Better Learning Principles.  Users may find that there is no way to utilize previously created materials and that there is no editable course library.
Seeking to make learning experiences truly great, Kineo claims to make a simple idea better.  Emphasizing flexibility and innovation, Kineo designs effective content to meet the needs of L&D strategy. Using best practice LX design techniques, they provided tailored solutions.  While noted to be quick to implement, the method for implementing really depends on the company's unique needs and challenges.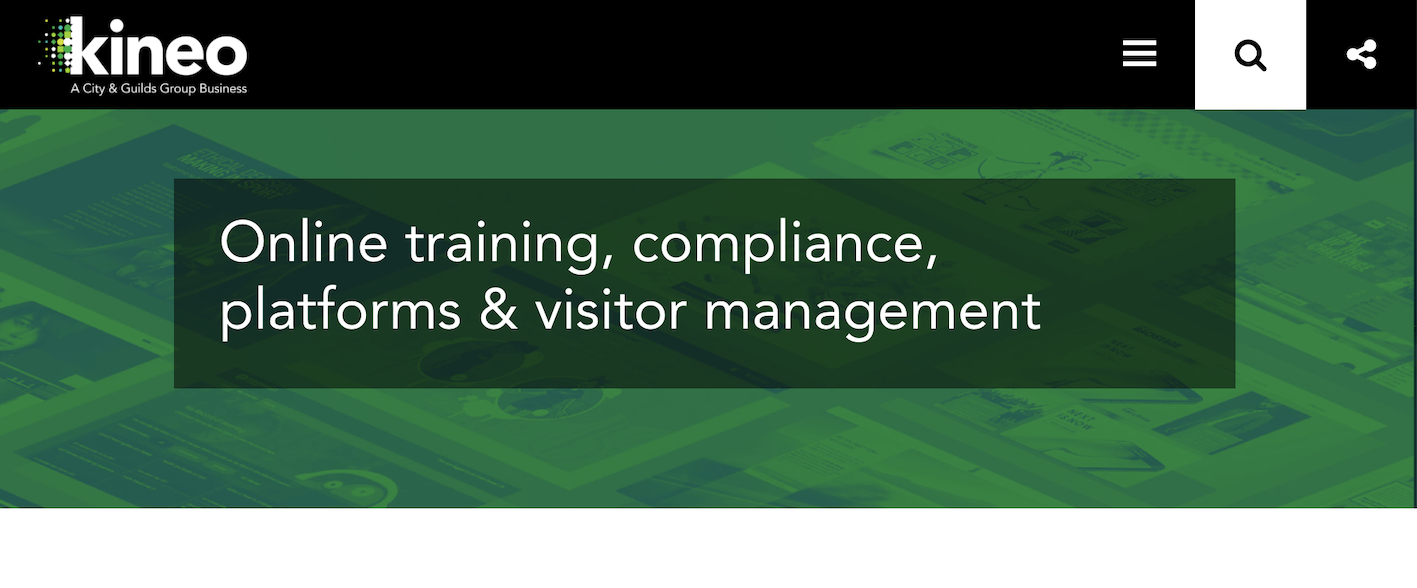 There are authoring tools built in that support internal design or data teams are available to assist you in getting exactly what you need.  Unfortunately, there is no real-time edit option available for this pricey solution that makes the #10 spot on our list of top 10 corporate eLearning solutions.